Can I personalize my funeral or memorial service?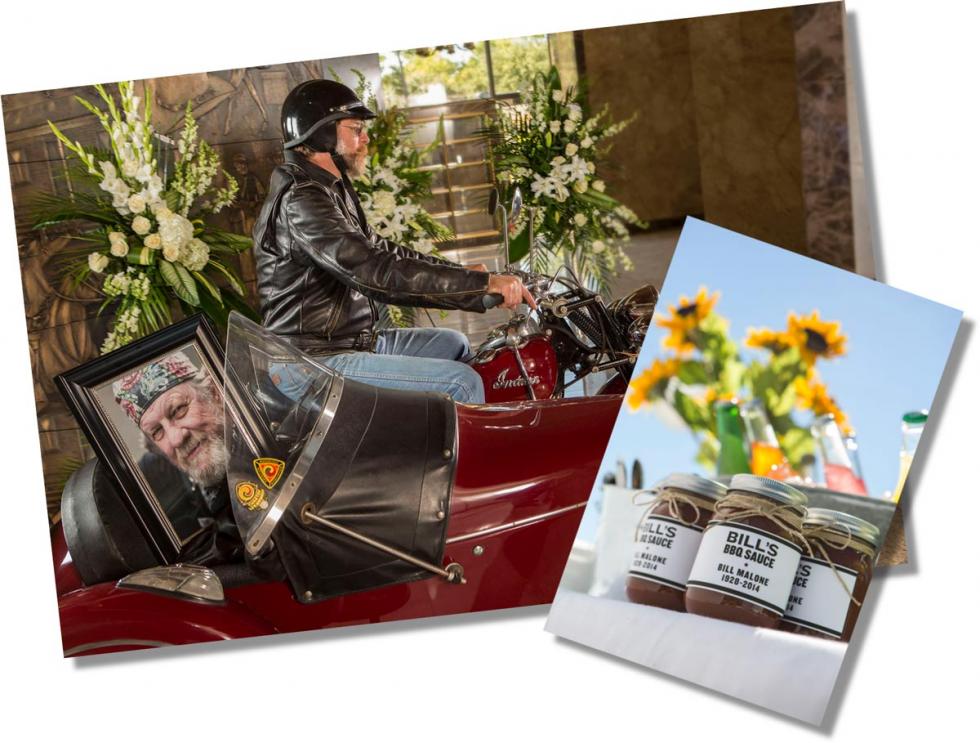 A funeral or memorial service is the celebration of a lifetime. All the more reason it should be a fitting reflection of the individual. Many people don't realize that there are endless possibilities when planning a funeral or memorial service. By making your arrangements in advance, you can plan a service or memorial that truly reflects your special life. A thoughtful, well-planned final event can provide friends and family a meaningful and memorable opportunity to gather and celebrate all the things that make you, you.
Whether you're at traditionalist or a person who marches to the beat of a different drum, your life is unique, and your life's celebration can be planned exactly as you wish. It can include special touches, large or small, to reflect your personality, passions and memorable times. From location to music to food and special mementos—the choices and details are up to you.
Planning your final arrangements now, before the time of need, allows you to create an unforgettable memorial and can provide you and your family with great peace of mind.
This information is brought to you by your local Dignity Memorial® providers. As proud members of the largest network of funeral, cemetery and cremation providers in North America, our professionals are dedicated to helping families in the Winnepeg community and nationwide celebrate each life like no other. For more information, please contact the Dignity Memorial provider nearest you:
Thomson In The Park Funeral Home & Cemetery
1291 McGillivray Blvd., Winnipeg
204-925-1120
Thomson Funeral Home
669 Broadway, Winnipeg
204-783-7211
Klassen Funeral Home
1897 Henderson Hwy., Winnipeg
204-338-0331
Green Acres Funeral Home
Hwy. #1 East at Navin Rd., Winnipeg
204-222-3241