Advanced Search
Notices are posted by 10 am Monday through Saturday
Including obituary notices published after 1999, and
In memoriam notices published after 2007
❮ Go Back to Listings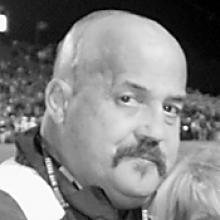 DAVID JOHN HRECHKOSY
Born: Nov 01, 1951
Date of Passing: Mar 07, 2012
Send Flowers to the Family
Offer Condolences or Memory
DAVID JOHN HRECHKOSY (The Wrecker) I was sent down here to entertain all you Americans, was the way David John The Wrecker Hrechkosy conducted his life with his family, friends, and confidants. He was born in Winnipeg, Manitoba, Canada to John Hrechkosy and Vera Lucyk Hrechkosy on November 1, 1951, all saints day which he considered his day. He died March 7, 2012, from complications of glioblastoma multiforme brain cancer diagnosed August 3, 2011. He grew up with a stick in one hand and the ice at his feet in his backyard. Dave ate, drank, and dreamt hockey as a youngster and played the sax on the side. At a young age he left home to play junior hockey in Bellingham, Washington. He signed his first NHL contract with the New York Rangers in 1972 at the age of 21. He went on to play five years in the NHL playing for the St. Louis Blues, California Golden Seals, and in the minors with the New Haven Nighthawks, and Salt Lake Golden Eagles. One fateful night while playing with the Salt Lake Golden Eagles, he met his soul mate and best friend Terri Tapp. They wed on June 9, 1979, in Winnipeg. They were lucky enough to spend the next 32 years together laughing, partying, and living every day as big as possible with each other. Upon Dave's retirement from his hockey career Dave and Terri settled in Salt Lake City and he began working for Coca-Cola. He made many lasting friendships through his employment there, which led him to his next endeavor at the University of Utah athletics department as the Concessions Manager. On April 1, 2004, he was recruited by Texas A M University to run their multi-million dollar athletic concession's department. Dave fell in love with Texas A M and the Spirit of Aggieland. He lived every day for the Aggies, and every event he worked he poured his heart and soul into. He had to retire due to his illness after seeing the Aggies join the S.E.C. Dave and Terri were blessed with two amazing children, Macey Ann and Garry David. They had many great times in the Catholic School system, running the Home and School Board at Our Lady of Lourdes. Some of their favorite memories were watching Macey play basketball at Judge Memorial, and watching Garry play football for Juan Diego. Their proudest moments were when they saw each one of their children receive their degrees from the University of Utah. Dave loved living life to its fullest whether it was celebrating the fourth of July with neighbors, family, and friends, golfing with the Buzzards, fishing with his cousins on Lake Winnipeg, watching the Kentucky Derby, or jet setting with his wife to San Diego, San Francisco, Vegas, New Orleans, and Mexico. Dave always said I will have no regrets, and there is no doubt that he had none. Dave is survived by his soul mate, Terri; their children Macey Ann and Garry David (Jill); his sister Valerie (Cliff); brother Donald (Joanne); his in-laws Garry and Lynn Tapp; sisters in law Lesia (Ron) and Stephanie (Vince); nieces and nephews; his faithful furry companions Elizabeth and Brusier; and granddogs Henry and Lucy. Dave is preceded in death by his parents, and dear friend Gary Barber. Please join us for a grand celebration of Dave's life on Monday March 12 from 6:00 p.m. to 8:00 p.m. at Starks Funeral Parlor, 3651 South 900 East. Funeral Mass will be celebrated at Blessed Sacrament Church on Tuesday, March 13 at 10:30 a.m. with a visitation one hour prior. Interment will follow at Larkin Sunset Gardens, 1950 East 10600 South. In lieu of flowers donations may be made to Catholic Community Services of Utah and the Huntsman Cancer Institute. The family would like to thank the doctors, nurses, and staff at the Huntsman Cancer Institute in Salt Lake and St. Joseph's Hospital and Cancer Center in College Station for their exceptional care during this difficult time. Online condolences may be made to the family at www.starksfuneral.com where a video tribute will be forthcoming.
As published in the Winnipeg Free Press on Mar 12, 2012
Condolences & Memories
(18 entries)
I was Dave's first centerman in pro hockey, I remember him as a fun young guy. I'm so sorry to hear that Dave had passed so young. My condolences to his family. - Posted by: dwight winters (teammate( new haven blades 71/72) on: Mar 12, 2015

I only knew Dave for a short time when he played in New Haven, Ct. He was a big man with a lust for life. I am so very saddened to hear of his passing. I will remember him in my heart always... Love to Terri and their children. - Posted by: Elane Bednarski (Friend) on: Mar 11, 2014

Great seeing him play - Posted by: Stu Cohen (Former New Haven Blade fan,saw him play here.) on: Jan 19, 2014

Wrecker was a great guy who had a lot of fans and friends here in Salt Lake. We loved watching him play for the Salt Lake Golden Eagles. He later coached Granger High hockey when I was coaching Bountiful High, and Dave was a caring coach who gave a lot to the game and the community. As an avid runner and marathoner, imagine my surprise at seeing Wreck at the finish line of the Salt Lake Classic 5k one summer a few years back! I know it's been awhile since Dave passed, but I just want the family to know he is still missed! - Posted by: Dave Soutter (Acquantice/fan) on: Nov 13, 2013

I was very sad to come across the news of Dave's passing. He was a role model and inspiration for all us younger kids who played hockey at Northwood. I remember my dad taking me to a North Stars game to see him play, to see what kind of a player I could be if I worked hard. And then Dave showed up at our championship 6-man football game in 1970 at Riverview CC, Don was on our team, and we were blown away. Dave Anderson was one of our coaches and "Hrechkosy", everyone seemed to be called by their last name in those days, became an impromptu coach. We won in the snow. Even after we left the north end, news of Dave spread fast. When his Seals' picture went up at Northwood CC, "to all my friends at Northwood", the news and sense of pride spread quickly to us via Ted Rannick and Jack Byzuk. It was a moment everyone was proud of. Gone too soon but not forgotten. My sincere condolences to his family. - Posted by: Dwight Peters (Another neighbourhood kid inspired by Dave) on: Apr 04, 2012

Just wanted to say how sad it is to hear of the passing of my former teammate. I played on a line with Dave and Ron Huston in California and because of his prolific scoring we became known as the "Wrecking Crew" and I was proud of that. We were all rookies at the time and I had just been traded from St. Louis and this big mop headed lovable man made me feel right at home the very first day. Although we hadn't spoken in years, I kept abreast of his careers and the comments (always good) made about him. I can still remember eating perogies that his mother would send down from Winnipeg. He was just that kind of guy...always sharing. I will miss you Dave. My sincere sympathy to his family at this very difficult time. - Posted by: butch williams (friend and teammate) on: Mar 19, 2012

Growing up in the north end we had our neighbourhood heroes such as Larry Bolonchuck, John Bednarski and of course .. Dave Hrechkosy. I played with his younger brother Don the same year Dave was tearing up the NHL in his rookie year. I remember one night the team got together and watched Dave play on Hockey Night In Canada. His brother Donny was smiling "just a little extra" that night with pride. He also showed up at our team social at Northwood C.C. - his presence making the social a "bigger event". I won't forget the time big Dave was cruising around in his (T-Bird?) during the off season - he picked me up and gave me a lift - talking hockey for the whole 10 minutes. I remember him as just a great guy... truly sad news and condolences to the family. - Posted by: Jimmy Malloy ((played with his brother Donny)) on: Mar 19, 2012

I played with Dave for a short time in California, it was a lot of fun that year to watch Dave and Ron Huston his centerman play on and off the ice. I also played against Dave in the minor leagues, I remember a great fight Dave had with Bob Gassoff who was a tough customer, Dave accounted very well for himself in that battle. My condolences to Dave's family for their loss, Dave was the kind of a person once you met him you never forgot him. - Posted by: Frank Spring (Teammate) on: Mar 19, 2012

Dave and I grew up being rivals in hockey - he with Northwood and I with CUAC. Then we blended with West Kildonan North Stars and following, the Winnipeg Jets. Talk about a guy who would have your back at all times - that is Dave Hrechkosy. Dave had everbody's back no matter how or what circumstance you new him. He could talk with so much enthusiasm, no matter if it were the last hockey game, what he was doing in life, or the best cheeseburger he just had!!!!!!!! My sincere condolences to Terri, Macey, and Garry. You all and me have lost a great friend. But, you know what- I truly believe that God finally determined that we need Dave Hrechkosy up here in heaven to straighten things out - and you know he will!!!!!!!! God bless Dave Hrechkosy!!! I have lost a great friend and the world has lost a great person - but I know we shall meet again!! Al Simmons - Posted by: Allan Simmons (teammate and good friend) on: Mar 18, 2012

i will miss you. love you buddy. - Posted by: ted boyko (long time freind) on: Mar 18, 2012

In my early teens, I think it was through our church group from Blessed Virgin Mary Church, on our way to a church function, there was an empty seat beside me & a "boy" sat beside me. Being 14 yrs old, I was so embarrassed-then he sung to me the song "Never on a Sunday". I actually heard that song a day later, after reading the obituary. I think he was attracted to me-my name being Valerie too. I remember Northwood CC-he played with The Shorts-Glen, Earl & my ex-Ron Black (deceased age 42). The picture of a few teams are still on the Club's wall-I'll check on that. Making the NHL-he was an IDOL. My deepest condolences to his wife & children & families. Anyone who was from North End Winnipeg played hockey & lived hockey. Many still live in the same area too. Dave, we were the same age, you loved life & lived life to the fullest. May God Bless All of you at this difficult time. I've remarried-would you believe my last name is the same name of the funeral home. With my deepest sympathy....Valerie Stark - Posted by: Valerie Stark (friend) on: Mar 16, 2012

RIP. The world was a better place because Dave was in it. My prayers to the family. - Posted by: George Moldenhauer (Friend) on: Mar 15, 2012

Dave taught me a lot about friendship and pursuing dreams. I'll never forget his talents, generosity to his family and love of sports, fishing and life. I am deeply saddened to hear of his illness and death but delighted to read of his happy and full life. Dave was admired by all of the young jr hope-filled hockey players of the '70's in Manitoba and always had a kind word and smile for each. My sincerest condolences to his family and loved ones. - Posted by: Sheila Slobodzian (old friend) on: Mar 13, 2012

Went to school together, watched his hockey games. He lived next door to my grandparents. Rest in Peace Dave - Posted by: fay wolfe (old friend) on: Mar 12, 2012

Like Dave, I left home many years ago. Although I was 6 years older, we knew each other through hockey. My heartfelt condolences to his entire family and friends. R.I.P. "Wrecker" - Posted by: Roy Kunicky (Fellow North Ender) on: Mar 12, 2012

We were team-mates with Wpg. Jr. Jets 1970-71 with friendship to naturally follow. Big hearted man with massive appetite for life. Condolences to all family members - will have a good thought for Dave today. - Posted by: Dave McConachy (Friend, former Jr. team-mate) on: Mar 12, 2012

I was saddened to learn of the recent passing of Dave Hrechkosy. I grew up down the street from the Hrechkosy family in Winnipeg and knew Dave and his younger brother Don well. Dave was a year older than I but we grew up playing our minor hockey on the same frozen outdoor rinks in the North End of Winnipeg. Dave and I were in some of the same classes at Sisler High in Winnipeg and I remember him saying to a teacher, who wondered what he was going to do if he didn't pay more attention to his studies, "I'm going to play hockey!" Well he achieved that goal against great odds as hundreds of thousands of Canadian kids had the same dream. Sincere condolences to all the members of Dave's family. Rest in peace 'Wrecker!' - Posted by: Dave Anderson (Friend) on: Mar 12, 2012

Great teammate, lots of fun. Glad he had such a great life. Boy could he shoot a puck. Condolences to all the family. Ted Irvine - Posted by: ted irvine (former teammate in st. louis and current Winnipeger) on: Mar 12, 2012
Email Alerts
Sign up for free email alerts of new obituaries for specific people, towns & more.
❮ Go Back to Listings