Advanced Search
Notices are posted by 10 am Monday through Saturday
Including obituary notices published after 1999, and
In memoriam notices published after 2007
❮ Go Back to Listings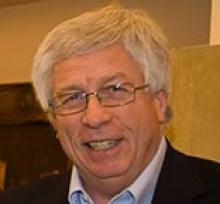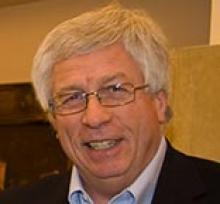 MALCOLM GRAHAM ANDERSON
Born: Dec 20, 1945
Date of Passing: Jun 15, 2017
Send Flowers to the Family
Offer Condolences or Memory
MALCOLM GRAHAM ANDERSON Peacefully, surrounded with love and with his family at his side, Mal passed away, at home, on June 15, 2017. He will be sadly missed by his loving wife of 47 years, Pat; son Darryl (Julie); daughter Dayna (Rob); grandchildren Kevin, Isabelle, Nolan and Nathan; brother Ian (Deb); brother-in-law Glenn (Pat); and many nieces, nephews, cousins, and friends. Mal was predeceased by parents Dorothy and William Anderson, sister Erica, brother-in-law Alan, and parents-in-law Wayne and Edith Manson. Mal was born in Sheffield, England on December 20, 1945. He came to Winnipeg in 1946, where he was raised and educated. He grew up in River Heights, attended Kelvin High, and played the drums in local bands. He loved playing pranks on his siblings and remained especially close with Ian through the years. Mal met his true love Pat in 1966, married in 1969, and had two children Darryl (1972) and Dayna (1975). He loved his wife and children deeply and was a wonderful husband and father. Mal was an important and well known member of the community, received his Chartered Accountant designation in 1972 and served in various positions throughout his career. He served the Province of Manitoba as Assistant Deputy Minister of Finance, Deputy Minister of Energy and Mines, and Deputy Minister of Crown Investments; the City of Winnipeg as Commissioner of Finance; was CEO of Credit Union Central of Manitoba; Executive VP of SLM Software and President and CEO of Infocorp Computer Solutions; President and CEO of Rice Financial and Senior VP of Jovian Capital Corporation; Chair of Board of Directors and TRAF'S Investment Committee; Executive Director of the Exchange District Biz; and Executive Director of the University Medical Group. Mal was a great supporter of sports and the arts in Winnipeg. In the mid-1990s, Mal was chairman of Winnipeg 2000 and also chaired the Spirit of Manitoba. Family was very important to Mal and he enjoyed many vacations with his wife, children and grandchildren. Mal's grandchildren were the light of his life. He had a special relationship with Kevin and was very proud of his ongoing education and career success. He played many hours of Pokemon Go with Isabelle, along with many texts and jokes. Mal loved to visit Nolan and Nathan in Chicago, and this winter enjoyed taking them to their first NHL game in Chicago versus the Jets. Mal loved going to local restaurants with Pat, and they enjoyed many vacations over the years to various destinations. Mal and Pat were able to enjoy one last trip to Hawaii this past winter, where they attended a traditional luau and were invited on stage to celebrate their 47 years of marriage. When asked by the Chief about the secret to their long marriage, Mal replied "I guess I picked the right girl." Mal adored Pat and was grateful for their many years together. A special thank you to all of the doctors who supported Mal throughout his battle with cancer. Thank you also to the Interlake Eastern Regional Palliative Care and Home Care who helped fulfill Mal's desire to stay at home throughout his illness. Thank you to the staff at the University Medical Group for all your support, and to all Mal's family and friends who helped him along the way. Darryl and Dayna would also like to thank their Mom for the extraordinary love and care that she provided to their Dad throughout his illness. Cremation has taken place and a Celebration of Life will be held Wednesday, July 12 at 2:00 p.m at Kildonan Community Church, 2373 Main Street. For details and to share condolences please visit Mal's online memorial at: mal-anderson.forevermissed.com In lieu of flowers, donations to the Canadian Cancer Society or your charity of choice would be appreciated.
Publish Date: Jun 30, 2017


MALCOLM GRAHAM ANDERSON Peacefully, surrounded with love and with his family at his side, Mal passed away, at home, on June 15, 2017. He will be sadly missed by his loving wife of 47 years, Pat; son Darryl (Julie); daughter Dayna (Rob); grandchildren Kevin, Isabelle, Nolan and Nathan; brother Ian (Deb); brother-in-law Glenn (Pat); and many nieces, nephews, cousins, and friends. Mal was predeceased by parents Dorothy and William Anderson, sister Erica, brother-in-law Alan, and parents-in-law Wayne and Edith Manson. Mal was born in Sheffield, England on December 20, 1945. He came to Winnipeg in 1946, where he was raised and educated. He grew up in River Heights, attended Kelvin High, and played the drums in local bands. He loved playing pranks on his siblings and remained especially close with Ian through the years. Mal met his true love Pat in 1966, married in 1969, and had two children Darryl (1972) and Dayna (1975). He loved his wife and children deeply and was a wonderful husband and father. Mal was an important and well known member of the community, received his Chartered Accountant designation in 1972 and served in various positions throughout his career. He served the Province of Manitoba as Assistant Deputy Minister of Finance, Deputy Minister of Energy and Mines, and Deputy Minister of Crown Investments; the City of Winnipeg as Commissioner of Finance; was CEO of Credit Union Central of Manitoba; Executive VP of SLM Software and President and CEO of Infocorp Computer Solutions; President and CEO of Rice Financial and Senior VP of Jovian Capital Corporation; Executive Director of the Exchange District Biz; and Executive Director of the University Medical Group. Mal was a great supporter of sports and the arts in Winnipeg. In the mid-1990s, Mal was chairman of Winnipeg 2000 and also chaired the Spirit of Manitoba. Family was very important to Mal and he enjoyed many vacations with his wife, children and grandchildren. Mal's grandchildren were the light of his life. He had a special relationship with Kevin and was very proud of his ongoing education and career success. He played many hours of Pokemon Go with Isabelle, along with many texts and jokes. Mal loved to visit Nolan and Nathan in Chicago, and this winter enjoyed taking them to their first NHL game in Chicago versus the Jets. Mal loved going to local restaurants with Pat, and they enjoyed many vacations over the years to various destinations. Mal and Pat were able to enjoy one last trip to Hawaii this past winter, where they attended a traditional luau and were invited on stage to celebrate their 47 years of marriage. When asked by the Chief about the secret to their long marriage, Mal replied "I guess I picked the right girl." Mal adored Pat and was grateful for their many years together. A special thank you to all of the doctors who supported Mal throughout his battle with cancer. Thank you also to the Interlake Eastern Regional Palliative Care and Home Care who helped fulfill Mal's desire to stay at home throughout his illness. Thank you to the staff at the University Medical Group for all your support, and to all Mal's family and friends who helped him along the way. Darryl and Dayna would also like to thank their Mom for the extraordinary love and care that she provided to their Dad throughout his illness. Cremation has taken place and a Celebration of Life will be held Wednesday, July 12 at 2:00 p.m at Kildonan Community Church, 2373 Main Street. For details and to share condolences please visit Mal's online memorial at: mal-anderson.forevermissed.com In lieu of flowers, donations to the Canadian Cancer Society or your charity of choice would be appreciated.

Publish Date: Jun 24, 2017
As published in the Winnipeg Free Press on Jun 30, 2017
Condolences & Memories
(15 entries)
Mal was one of those people you never forget. He was forthright, bold and always spoke his mind. He never left a stone unturned until a problem was understood and addressed. He was honest, loyal and generous. Mal was a gift to GFT physicians and represented us well in his position of executive director over the past several years. He was a friend and I will miss his freindship,smile and frequent coffees together talking about everything from work or more often the Jets and the love of our family and our grandchildren. My wife Jenny and I send our sincerest condolences to his family and especially to his wife Pat, brother Ian and his children and grandchildren. - Posted by: Ab Chudley (Colleague and friend) on: Jul 12, 2017

We both worked with Mal durinng different times, Bruce at Assante and myself at Rice/MGI. Mal was an amazing person to work with and we both enjoyed his large sence of humor a great deal. I worked for Mal for a short time while his Admin person, Rheanne, was on may leave. He was a very easy person to work with and I enjoyed it very much. It was very upsetting when he told us he had cancer the first time, but he just told us all that he would beat it and at the time he did. We were very sad to hear of his passing. All our love to his wife and kids. Mal was an amazing man and will be very missed by all. - Posted by: Stacey & Bruce Linton (Worked together ) on: Jul 11, 2017

I worked with Mal for almost 10 years at CUCM. He was great to work with, had a great sense of humour and was very fair in his dealings with me. He is a great loss to the credit union system and Winnipeg. My condolences to his family. - Posted by: Arthur Budd (employee at CUCM) on: Jul 09, 2017

My condolences to the Anderson family. Mal hired me at Credit Union Central of MB in 1991. It was the start of my career and I will always remember Mal's good humor and his ability to make everyone feel special. He would make his rounds every morning, greeting everyone by name and asking about their family and their life - I was always amazed how he would remember special details about everyone. He was a great role model for a young professional just starting her career and a special person. He will be missed. - Posted by: Diane Bilodeau (Past employee) on: Jul 05, 2017

Mal was my mentor, my CEO and friend. I first met Mal when he was Senior VP SLM and CEO/President of Infocorp. He hired me as his VP and quickly became my mentor and career advisor. After he left SLM/Infocorp and I was appointed President, Mal impressed me with his vast business knowledge, his sense of ethics and pride in the reputation that he built during his accomplished career and with business leaders, always with tremendous humility. Over our regular lunches at Kristina's or Baileys he would share stories of his dealings with the Premier, Finance Minister on budget matters or the Teachers pension plan, his work at Rice, dealings with the Aspers, or Chipmans, but without any hint of boasting. His work on the stage in the Exchange district was a source of both amusement and frustration for him. Mal treated me as a little brother and adviser which I appreciated as I was a first child. He always had time for me and to offer sage advice to all who came in contact with this amazing man. I will remember this giant of a man whose footsteps and caring left an indelible mark on the lives of those who were blessed to know him. Goodbye my dear friend...until we meet again. To his wife and family.. he loved you dearly. He spoke of you with tremendous pride...knowing that his passion for his work sometimes took time away from you. - Posted by: Michael Antonio (Former Coworker and Friend) on: Jul 02, 2017

Mal was one of first ever parent teacher interviews as a beginning teacher. Darryl was in my very first home room. I remember later that year "crashing" a Christmas party with a friend who worked with Mal and feeling the need to "hide my beer behind my back". He assured me it was okay. I would like to send my condolences to the Anderson family on your loss. - Posted by: Patti Douglas (children's teacher) on: Jun 30, 2017

Pat, so sorry to hear of Mel's passing. He was a very energetic person. Hope your family and yourself are doing the best you can. Sincerely, Sharon and Royce Yackel - Posted by: Sharon and Royce Yackel (Old Neighbour from Nye Avenue) on: Jun 28, 2017

"Rain Scatters Plum Petals, Weeping Stains the Earth, One Can Only Take Shelter and Wait for Clearing." Malcolm was always a kind and gentle man. He listened with an intensity to people around him and made everyone welcome. Manitoba has lost a favourite son who was always there with advise and a gentle helping hand to young men and women striving to do better in the corporate world or just life in general. God bless. Love the Mullen's. - Posted by: Guy Mullen (Cousin) on: Jun 27, 2017

I worked closely with Mal in the 1980s when I was the Minister of Energy and Mines and the Minister of Crown Investments and Mal was the Deputy Minister. Mal was a bright, very competent, experienced civil servant of the highest order who cared about the public interest. He worked well with people. It was a pleasure to work with him. We kept in touch over the years with the occasional lunch or phone call. He was always up to date on events and issues because he cared about his community. He will be missed and remembered. My condolences to family and friends. Wilson Parasiuk - Posted by: Wilson Parasiuk (Friend) on: Jun 26, 2017

So sorry to hear of Mal's passing. Mal was a honourable man with great insight and patience. Had the pleasure of working with Mal in the early 1980's and we continued to see each other for lunch at various deli's for many years to solve the problems of the day. Condolences to his family. - Posted by: Ron Bailey (Former colleague provincial government t) on: Jun 26, 2017

I worked in the Manitoba Government with Mal in the 1980s. He was always committed, bright and a caring person. It was a pleasure to serve with him. My condolences to all his family and friends on his loss. Michael Decter, former Clerk of the Executive Council, Government of Manitoba - Posted by: Michael Decter (Worked together in Government of Manitoba) on: Jun 26, 2017

I only worked for Mal about a year but in that short period of time I saw Mal as a kind hearted person who was there for his family and staff. I will miss your smile and talks about the Jets. My sympathies to the entire family. - Posted by: Brian Timmerman (Worked for) on: Jun 26, 2017

Sorry to learn of Mal's untimely passing. He was a pleasure to work with during his time with the City of Winnipeg. His advice and counsel were always straight-forward on the issues we faced during that time. Condolences to Mal's family in your time of loss. - Posted by: Jae Eadie (former Winnipeg City Councillor.) on: Jun 24, 2017

To Mal's Family, Sorry for your loss. I had the pleasure of working with Mal many years ago, City of Winnipeg. Definitely the Brightest person in understanding how to read a financial Statement. I ever knew. One of the nicest people to work with. Gerry Ducharme, former member of City of Winnipeg Council - Posted by: Gerry Ducharme (Business) on: Jun 24, 2017

Pat, Darryl and Dana and Kevin... So very sorry to hear of Mal's passing - great loss. Mal was such a pleasure to work with, always a fair, honest man who loved his family. Sincerely Bev Riel (CUCM, SLM) - Posted by: Beverly Riel (Colleague) on: Jun 24, 2017
Email Alerts
Sign up for free email alerts of new obituaries for specific people, towns & more.
❮ Go Back to Listings