Honouring Death with Dignity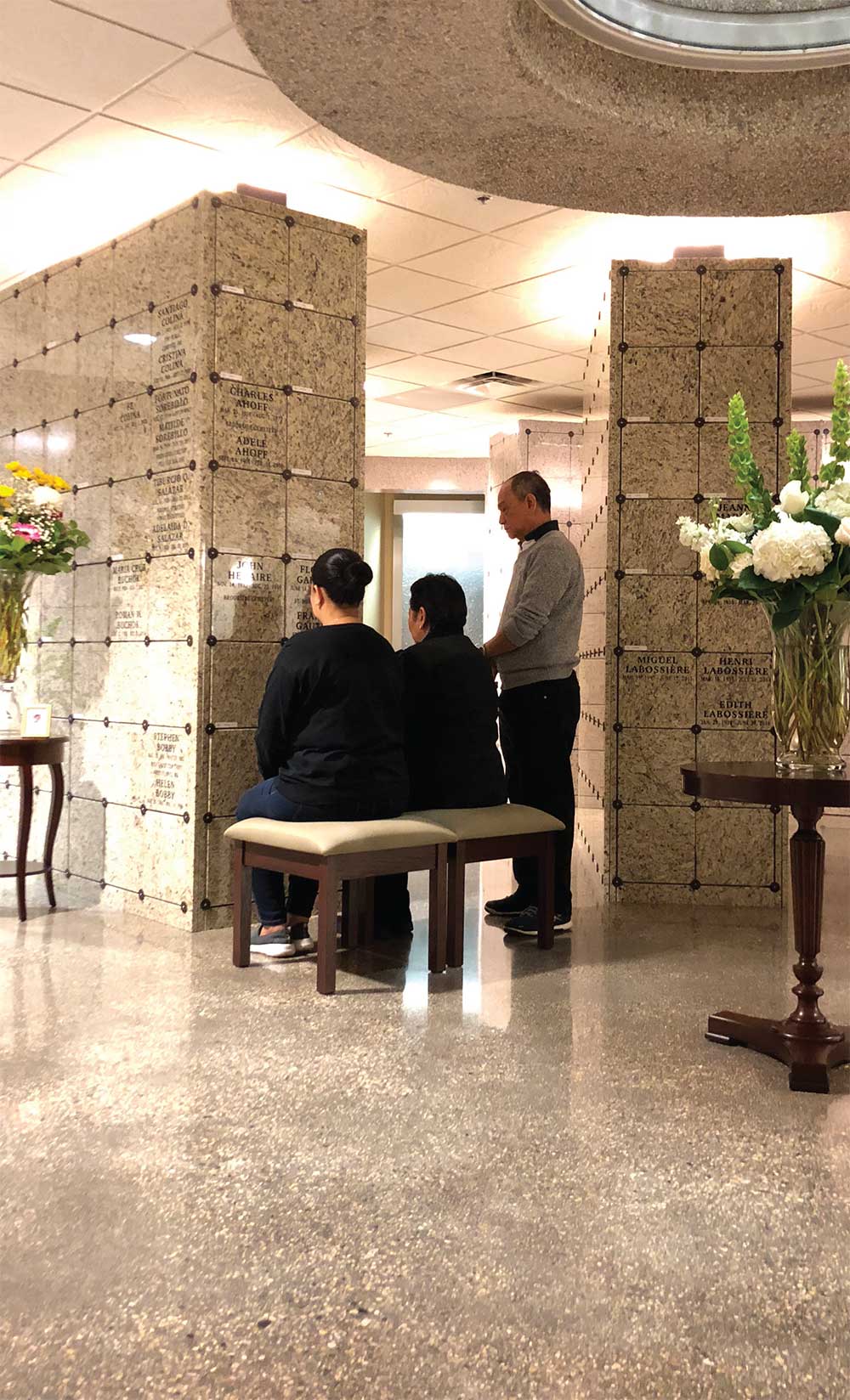 In a world plagued with quick transitions, where we often rush from one activity to another; where many things have become instant from our meals to our communication, and even our social interactions, taking time to slow down and experience all that life has to offer is no longer common practice.
We now have the ability to order our dinner on our Smartphones, park our car on autopilot and even allow a robot (Siri or Alexa) to do our thinking for us. And so it's no wonder that as a society we are also approaching the tender moments of our lives with less compassion.
One area in particular that few of us do with intent is the way in which we grieve. Sadly, the implications of not taking time to properly process the stages and changes in our lives — be it a joyous occasion such as a promotion at work or a painful loss such as the death of a spouse — grieving is an integral part of learning to release the past so that we may move through it, and ultimately thrive.
Rampant individualism, isolation and secularism are a result of living in the here and now. Ignoring our psychological wellbeing taints everything in our lives; from our daily outlook to our physical wellbeing; from our relationships to our state of mental health. Not having faith that there is something more, changes the way we perceive life, and can shroud our psyche with a 'What's the point?' attitude.
Thankfully, this doesn't have to be the way. At St. Gianna Beretta Molla Church, death is celebrated and supported through the life of the Christian community. The church was the first in Canada to integrate a columbarium within its architectural design. Located at 15 Columbia Drive in Winnipeg, Living Waters Columbarium is unique in providing entombment within a living, praying community of faith.
"With cremation trends on the rise with a staggering rate of approximately 70 percent,there are fewer entombments and fewer measures taken to honour not only the life, but also the legacy of those who have died," says Father Darrin Gurr, Pastor of St. Gianna Beretta Molla Roman Catholic Church. "Through the burial or entombment of a loved one's cremated remains, we honour their dignity as children of God and members of the Christian community."
"The Columbarium is a place of remembrance," says Monique Gauthier, Director at Living Waters Columbarium. "We come here not to merely remember the past, but to remember our future because death has a future, the promise of the kingdom of God. This brings the confidence in knowing that we'll be reunited with our loved ones, and that's joyful."
"Through the experience of our Christian Catholic faith, we can embrace the realities of our daily living with hope and confidence, through our trust in the promise of the resurrection. How much more so it is with death, when we gather as a Christian community to grieve, to be present for one another and to reaffirm our belief that we will one day be reunited with those we love."
Immediately upon entering the church, there is a sense of peace and belonging. Daylight streams through the baptismal font, which is located at the centre of the columbarium located immediately below. It is beneath these life-giving waters that the beloved dead are entombed.
"With so many alternative ways to dealing with human remains, we can be overwhelmed by the many different options presented to us when a loved one dies," says Father Gurr. "Here in the columbarium, we are able to grieve well because death is acceptable, and safe, a natural part of the Christian journey. We gather here in the promise of eternal life."
While the Columbarium may appear to be simply a physical space to entomb human remains, it is truly a sacred space that proclaims the dignity of death and our hope in the resurrection.
"Nurturing our faith and our sense of belonging within the Christian community helps us move forward in our grief," says Gauthier. "We come to understand that we are never really separated from one another, not even in death."
To find our more, visit www.livingwaterswpg.ca today.