Search:

Winnipeg Free Press Passages
All Titles
Notices are posted by 10 am Monday through Saturday
❮ Go Back to Listings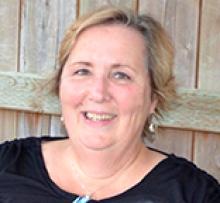 RITA GEORGETTE MARIE MIRON (CORMIER)
Date of Passing: Apr 06, 2020
Send Flowers to the Family
Offer Condolences or Memory
RITA GEORGETTE MARIE MIRON
(née CORMIER)

It is with mixed emotions that we announce the peaceful passing of Rita on Monday, April 6, 2020, at 10:55 a.m. in our home. She is healed and forever in God's embrace.
Rita was predeceased by her father Félix Cormier, her mother Jeannette Cormier (née Lafortune) and her infant brother Gilles.
Rita is survived by her brother Maurice (wife Anita) and sister Marguerite. She is also survived by her loving husband Ernie; her five children and their families, Natalie Miron-Holoka and Peter Holoka, Luc Miron, Eric and Christine Miron, Simon Miron and Sheena Stemler, and Annick Miron and Jason.
Her nine grandchildren, Elianna and Phillip Holoka, Evan, Elizabeth and Emily Miron, Gabrielle and Nadine Miron, Félix and Aurélia Miron will deeply miss their Mémé. She will be fondly remembered by her mother in-law Aurélie Miron; her four sisters-in-law, Lucille Swait (Warren), Irène Morrish-Simmons, Noélie Lavergne (Maurice), and Faye Miron-Tascona (Chris); and her 21 nieces and nephews, and all the cousins of the extended family.
Many thanks go to Drs. Sarah Kredentser and Adetunji Fatoye, the caring staff of Unit 7A, 5th floor at Seven Oaks Hospital who shepherded her through her illness. Once home from the hospital her husband Ernie, her sister Margot and her children had the privilege of providing Rita with palliative care in the family home. They want to express their profound gratitude for the care and support provided by the WRHA Palliative Care team of Dr. Bruce Martin, nurses Rosemarie, Sophie, Angela, Kiza, Amanda, Tristan, Stella, Jennifer, Trish and Sean. You enabled and guided us in giving our sweet Rita the best care possible in the family home she had created. And Arielle, our cancer care psychosocial oncology clinician, your care, presence and empathy are deeply appreciated. Collectively you each contributed in making this precious and challenging journey navigable for all of us. Thank you, thank you, thank you…
Rita will be cremated and laid to rest at the St. Boniface Cemetery. Once the restrictions to address the current pandemic are lifted, we will be announcing the date and time of her funeral and Celebration of Life which will take place at Mary Mother of the Church, located at 85 Kirkbridge Dr. in Winnipeg, MB.
Rita supported two charities with her hands and heart for the past several years.
In lieu of flowers, a charitable contribution can be made in her name to either organization. Donations can be made to Accountable Development Sierra Leone Action Mission through the website at www.accountabledevelopment.org/projects/sierra-leone-action-mission/ or House of Hessed at www.houseofhesed.ca.
LECLAIRE BROTHERS
in care of arrangements. 204-775-2220.

RITA GEORGETTE MARIE MIRON
(née CORMIER)

C'est avec un vif chagrin, mais aussi une profonde espérance que nous annonçons le décès paisible de Rita, le lundi 6 avril 2020 à 10h55 chez elle. Elle est à jamais guérie et dans l'étreinte de Dieu.
Rita a été précédée par son père Félix Cormier, sa mère Jeannette Cormier (née Lafortune) et son petit frère Gilles. Rita laisse dans le deuil son frère Maurice (épouse Anita) et sa sœur Marguerite. Elle laisse dans le deuil son mari Ernest, ses cinq enfants et leurs familles Natalie Miron-Holoka et Peter Holoka, Luc Miron, Eric et Christine Miron, Simon Miron et Sheena Stemler, et Annick Miron et Jason.
Ses neuf petits-enfants Elianna et Phillip Holoka, Evan, Elizabeth et Emily Miron, Gabrielle et Nadine Miron, Félix et Aurélia Miron vont profondément manquer leur Mémé. Sa belle-mère Aurélie Miron, ses quatres belles-soeurs Lucille Swait (Warren), Irène Morrish-Simmons, Noélie Lavergne (Maurice), Faye Miron-Tascona (Chris), ses vingt et un neveux et nièces et tous les cousins et cousines de la famille élargie se souviendront d'elle avec tendresse.
Un grand merci aux Drs. Sarah Kredentser et Adetunji Fatoye, le personnel attentionné de l'Unité 7A , 5ième plancher de l'hôpital Seven Oaks qui l'a guidée à travers sa maladie. Après son séjour à l'hôpital, Rita est retournée à la maison. Son mari Ernest, sa sœur Margot et ses enfants ont eu le privilège de fournir des soins palliatifs à Rita dans la maison familiale. Ils veulent exprimer leur profonde gratitude pour les soins et les soutiens fournis par l'équipe de soins palliatifs du WRHA, soit le Dr. Bruce Martin, les infirmières Rosemarie, Sophie, Angela, Kiza, Jennifer, Tristan, Amanda, Stella, Trish et Sean. Vous nous avez appuyés et guidés en donnant à notre douce Rita les meilleurs soins possibles dans la maison qu'elle avait fondée. Et Arielle, notre clinicienne en oncologie psychosociale en soins de cancer, vos soins, votre présence et votre empathie sont très appréciés. Collectivement, vous avez chacun et chacune contribué à rendre ce voyage précieux et navigable pour nous tous. Merci, merci, merci...
Rita sera incinérée et son urne funéraire sera déposée au cimetière de Saint-Boniface. Une fois que les restrictions de la pandémie seront levées, nous annoncerons la date et l'heure de ses funérailles et de la célébration de sa vie qui auront lieu à Mary Mother of the Church, située au 85, promenade Kirkbridge à Winnipeg.
Rita a soutenu, de ses mains et son cœur, deux organismes de bienfaisance au cours de nombreuses années. Au lieu de fleurs, une contribution de bienfaisance peut être faite en son nom à la Sierra Leone Action Mission, site web à www.accountabledevelopment.org/sierra-leone-action-mission ou à la Maison de Hessed à www.houseofhesed.ca
LECLAIRE BROTHERS
en charge des arrangements. 204-775-2220.
As published in Winnipeg Free Press on Apr 11, 2020
Condolences & Memories
(22 entries)
Cher Ernest, Je suis très triste d'apprendre que Rita est décédée. Elle était une personne très spéciale. On a eu beaucoup de plaisir ensemble quand on était jeune. Mes sincères sympathies à toi et à toute ta famille. Ça doit être très difficile de l'avoir perdu. Amitié et bisous, Mimi (Campagne) Iafolla - Posted by: Mimi Iafolla (amie quand on est allé à l'école ensrmble) on: Jul 14, 2020

On behalf of all the kids and the management at the Sierra Leone charity, I want extend my sincere sympathy to Ernie, children, grandchildren and the entire family. Rita has always been helpful to us as children (orphans) that are need for the past seven years in Sierra Leone. She has put smile and laughter in the life of my kids here through her endless donations. May her gentle soul rest in perfect peace and may the good Lord comfort Ernie and the entire family - Posted by: Abraham Isiaka Jimmy (Beneficiary from the Sierra Leone Charity ) on: May 09, 2020

Ernest, j'ai eu beaucoup de peine quand j'ai su que Rita était décédée - j'avais de la difficulté à le croire ! J'ai vu Rita à un magasin il y a quelques mois et elle m'a surprise en venant se placer droit à mon côté quand je regardais quelque chose. Nous avons ri de bon coeur et parlé pendant quelque temps. Je l'ai rencontrée quelques fois (à des magasins :) et c'était toujours un plaisir; comme si nous étions encore à l'école et que peu de temps s'était écoulé. J'ai tellement de peine pour toi, Ernest et vos enfants et petits-enfants - c'était très évident qu'elle vous aimait tous beaucoup. Aurel et moi vous offrons tous, ainsi qu'à vos deux familles, nos sincères sympathies! Bon courage ! - Posted by: Aurel et Nicole (Fouasse) Pantel (Friends) on: Apr 26, 2020

I knew Rita through my friendship with Ernie and Luc and I met her in person one time. In every way, Rita was gracious, kind and loving. I am holding Rita and her loved ones in my heart. I am so very sorry for your loss. - Posted by: Bill Martin (Friend) on: Apr 21, 2020

Chers Ernest, famille et tous les proches! On entend dire parfois d'une personne qu'elle est comme du bon pain bénit qui nous tombe du ciel. Pensons aux pains des Juifs d'Israel, qui dans un Testament Ancien, avaient à traverser un désert pour atteindre leur Libération... Rita était de ce bon pain bénit tombé du Ciel. Bénis sommes-nous qui l'avons eu à nos côtés pour servir et apaiser nos faims. Rita savait nous recevoir et se donner jusqu'à se rompre. Combien de fois nous avons été accueillis généreusement à la table intérieure et extérieure de Rita, d'Ernest et de leur belle et grande famille! Rita savait aussi nourrir de sa bonté chaleureuse et son entrain ceux qui avaient le bonheur de la fréquenter soit à la maison ou à l'extérieur, comme au bureau d'Ernest. Elle continuera à être toujours prête à nous accueillir avec joie au banquet Eternel qui nous attend tous. De tout coeur, son frère Maurice. - Posted by: Maurice Cormier (brother) on: Apr 15, 2020

Très chère Rita, Ce que tu as donné de ton vivant nous habite précieusement… ta tendresse, ton sourire, ton accueil chaleureux, tes repas généreux avec la famille et la parenté, ton écoute attentive, ton amitié, ton attention et ton grand respect d'autrui dans la vie de famille et professionnel ne sont que quelques fleurs odorantes de ton jardin de femme et de mère. Intuitive, tu as su mettre à profit tes talents d'artiste pour aider plus d'un projet et ton cœur sensible s'est ouvert aux besoins des moins fortunés. Ce que tu as donné, en d'autres fleurira, et c'est avec un cœur rempli d'émotion que j'offre mes plus profondes sympathies à toute la famille et que j'encourage Ernest, Nathalie, Luc, Éric, Simon et Annick ainsi que les petits-enfants à prendre la route du courage et de l'espérance pour chérir ta précieuse mémoire. Nos cœurs ont été remplis de ton amour et maintenant c'est à ton tour de cueillir la récolte d'une semence abondante en affection et don de soi. En compagnie de papa et maman Cormier ainsi que frérot Gilles, je te souhaite sérénité et bonheur sans fin dans les bras du Père céleste. Anita… - Posted by: ANITA R. CORMIER (SISTER-IN-LAW) on: Apr 15, 2020

À la famille Rita et Ernest Miron, Ma soeur (Tante) Jeanette se servait d'une expression: "Va te cacher!". C'est ainsi que notre chère nièce et cousine Rita nous a quitté de façon si soudaine. Cette nouvelle triste nous ébranle mais par contre, on doit puiser courage de la même source qui animait Rita et rendait sa foi si ardente. C'est à dire, cette tempête passera, le ciel se dégagera et on verra de suite la promesse d'arc-en-ciel. Rita, maman accomplie, mémère indulgente, savait bien se jouir au jardin. En élevant sa grande famille, Rita a cultivé des 'fleurs' très spéciales et s'est entourée de beauté. On se souviens avec affection, une visite qu'elle nous a fait, un de ses petits poussins à ses trousses – le grand Félix – comme elle était fière! On espère que l'absence de Rita sera adoucit par tout les bons souvenirs, les histoires racontables, des expériences diverses, les aventures incroyables qu'elle a vécu parmi nous, avec nous et à cause de nous tous. Adieu Rita de la part de Tante Ida Appelmans et cousins. - Posted by: Ida Appelmans (Aunt) on: Apr 14, 2020

Cher Ernie QUelle affaire triste que d'apprendre le décès de Rita!! OMG! Elle était tellement une bonne personne, joyeuse et facile à aimer. Je garderai d'excellents souvenirs d'elle et cela me fait très triste d'apprendre qu'elle nous a quitté....doesn't seem fair....Mes sincères sympathies, Ernie à toi et toute ta famille. - Posted by: michelle smith (friend) on: Apr 14, 2020

To Ernie and Family, Our thoughts and prayers are with you at this time. It was so great to have visited with you and Rita on our trip to Winnipeg last fall. We will treasure the memories. - Posted by: Dennis & Brenda Balzer (Cousin) on: Apr 14, 2020

It is with deep sadness that I heard of Rita's passing. I have known her since January 1994. She was a kind and gentle soul. she loved to chat and was always happy and smiling. The angels called her home and heaven is a better place. she will be waiting for us when we join her. Au revoir Rita Dr. Miron I offer you and your family my deepest sympathy. My prayers are with you and yours - Posted by: Lucie Nicolas (Friend) on: Apr 13, 2020

J`étais complètement surpris quand ma fille Monique m'apprennait la nouvelle étonnante du passage trop jeune de Rita... je n'avais aucune idée de ses souffrances mais je suis réconforté de savoir que Rita pouvait être dans son propre foyer entourée de l'amour et des soins de son cher époux, enfants et amis. Mes plus sinçères regrets et sympathies Ernest et votre très belle famille .... - Posted by: Charles Roy (Friend) on: Apr 13, 2020

"HOW LUCKY WE ARE TO HAVE KNOWN SOMEONE THAT MAKES SAYING GOODBYE SO SO HARD!" Winnie the Pooh We miss you Rita . . . XO - Posted by: Chris and Greg Gagnon (Neighbours ) on: Apr 13, 2020

Cher Ernest, J'étais tellement triste d'apprendre que Rita était décédée mais heureuse de savoir qu'elle était bien entourée par ceux et celles qu'elle aimait au cours de ces derniers jours. Mes pensées sont avec toi et toute ta famille dans ces temps difficiles. J'ai beaucoup de très beaux souvenirs de Rita surtout son sourire et ses rires taquins. Bon courage à vous tous et gros hug à toi. - Posted by: Agnès Champagne (Amue) on: Apr 13, 2020

Ma chère Rita...Tu as été là pour moi dans les moments difficiles de ma vie. Tu m'as appris la douceur, l'acceptation et l'amour malgré les défis auxquelles je faisais face. Je t'en remercie de tout coeur. Maintenant tu es en paix avec le Dieu que tu as aimé. On se reverra un jour... Sincères condoléances à Ernest et les enfants. Avec amour, Marie-Paule Chartier - Posted by: Marie-Paule Chartier (friend) on: Apr 13, 2020

Rita shall be remembered as a family-oriented, kind-hearted, no nonsense, "what you see is what you get" type of person. On a personal note, I should like to point out her touch of good-humoured self-doubt which was so endearing. A lovely if rare quality! Mes condoléances vont à Ernest, à la famille et à tous les proches. Puisse ce moment de douleur être aussi un moment d'espoir. - Posted by: Bernard Brunet (Past friend) on: Apr 13, 2020

Condoléances à Ernest et famille. J'ai connu Rita et Ernest depuis longtemps. - Posted by: Gilbert Cormier (Friend) on: Apr 12, 2020

Our family is very saddened to learn of Rita's passing. We remember Rita as a warm, empathetic, loving and kind lady. Our condolences to the entire family. Our prayers and thoughts are with you at this difficult time. - Posted by: Florence, Lorne, Eric and Claire Robinson (Friends) on: Apr 12, 2020

J'ai connu Rita lorsque nous étions à l'Univerité du Manitoba dans le programme de Bac on Nursing; 2 francophones un peu perdues dans cet immense campus! Elle était douce et drôle mais peu confiante malgré ses talents. Elle savait déjà qu'elle ne pratiquerait pas les soins dans un contexte traditionnel mais en soutien à son mari dans sa carrière. Pour moi Rita représente le don total, elle a tout donné à sa famille et maintenant elle jubile dans sa grande famille céleste. Une belle vie bien investie! Mes condoléances à son mari et famille ainsi que Margot et Maurice que je connais bien. Margot, je sais que tu lui as donné bien des consolations par ta présence à son chevet jusqu'à la fin. - Posted by: Louise Hebert-Saindon (friend) on: Apr 12, 2020

When my sister Gisele texted me late last night of Rita's passing, I was stunned. I did not know Rita was battling Cancer. As a Cancer Survivor, I do completely understand what she went through from the onset of her diagnosis until her meeting with God. I was touched to hear of Ernie and Rita's sister Margot and Ernie & Rita's children's commitment to care for Rita at home in her final days. Chuck and I have been acquainted with Ernie & Rita over the past 30 years through my sister and I always admired their commitment to each other. My fondest memory is of them holding hands as they listened to the sermon at St. Bernadette's Sunday Mass. I will always remember Rita as a kind and beautiful woman who always put her family first. She will be irreplaceable in this beautiful family. - Posted by: Evelyne & Chuck Frankard (Friend ) on: Apr 11, 2020

Our deepest sympathies Ernie to you and your family as you remember Rita. There is no pain so great as the Memory of joy in present grief. - Posted by: Guy and Lorraine Philippot (cousin) on: Apr 11, 2020

I am so sad to hear of Rita's passing. She was such a kind person, a loving mother who was truly devoted to family and faith. I first got to know Rita in high school, and then reconnected with her when we lived on Brookhaven and our sons became friends. My deepest condolences to you Ernie, and your children and grandchildren. My thoughts are with you all during this difficult time. - Posted by: Terry (Létienne) Samborski (Friend) on: Apr 11, 2020

Ernie My deepest sympathy on your loss. It's been many years since I met Rita but remember her as a quiet, polite lady. It saddens me that a young person is taken so soon. - Posted by: Albert Trudeau (Wpg Police) (friend) on: Apr 11, 2020
Email Alerts
Sign up for free email alerts of new obituaries for specific people, towns & more.
❮ Go Back to Listings