Search:

Winnipeg Free Press Passages
All Titles
Notices are posted by 10 am Monday through Saturday

❮ Go Back to Listings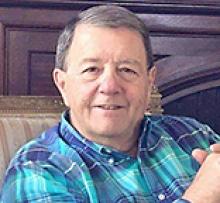 JAMES PAPPAS
Born: Apr 14, 1942
Date of Passing: Nov 11, 2021
Offer Condolences or Memory
Make a donation to CancerCare Manitoba Foundation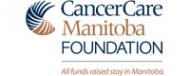 JAMES PAPPAS
April 14, 1942 - November 11, 2021

Suddenly, on the night of November 11, 2021, our beloved father, brother, papou, husband and friend, Jim Pappas passed away.
He is survived by his loving wife and best friend Barbra; his son Christopher (wife Diane); sons, Benjamin and Matthew; his daughter Alexandra (wife Lisa, daughters, Audrey and Georgia); his brother Chrys (wife Kaye); nephews, Geoffrey, Todd and Jonathan and niece Elizabeth; cousins, Barbara, Melanie and Stephanie; great-aunt Becky and other cousins.
His mother Isabel and father Bill; aunts, Chryse, Sophie, Evelyn, Mary and uncle Leo Kelekis passed on before him, but were tremendously important loves and influences in his life.
A private family ceremony has taken place, but subject to compliance with all provincial health orders, a Celebration of Life will take place sometime in the new year.
In lieu of flowers, please consider making a donation to a charity or good cause that is important to you. Cancer has touched the lives of so many of his family and friends, so CancerCare would be an excellent choice.
This obituary may also be viewed at
www.cropo.com


Make a donation to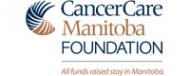 As published in Winnipeg Free Press on Nov 20, 2021, Nov 20, 2021
Condolences & Memories
(24 entries)
Condolences to Barbra and Family. Jim was one of the most social and friendly people that I ever met. He had continued to be my lifeline to Winnipeg news. He will be missed by all. - Posted by: Dale Hubble (Fraternity Brother and Friend) on: Jan 31, 2022

So many memories, kind gestures and special moments with you Jimmy. So very, very sorry to lose you. God bless and may your journey to the otherside be smooth and bright. - Posted by: James Alexander (Cousin ) on: Dec 21, 2021

Barbra & Family, We are so saddened by your loss and feel your heartache. May fond memories of your loving husband, father and grandfather give you comfort! Jim loved his family dearly and was so proud of his Kelekis roots as well. We will always remember him as a fantastic host on CJNU Radio where we enjoyed listening to his informative introductions on his themed radio program "A Class Act with Jim Pappas" and where we can still hear his voice on various commercials! He had a great zest for life and valued connecting with people…I already miss his messages. You are all in our thoughts and prayers. May Jim's memory be eternal. With our sincerest sympathy, Rosemarie & John - Posted by: Rosemarie Todaschuk & John Truss (Family Friends) on: Dec 19, 2021

So sorry for your loss Barbra and family. We met Barb & Jim at one of the parties with the Morrisons and many others at several functions. We remember great food and lots of laughs. Also shopping at the boutique was so memorable as Jim always made sure you made the right purchase along with Barb and staff to assist. Of course going to Kelekis for the famous bacon cheese dog and fries or Yaleburgers were the best and missed to this day!! Jim was so kind and always smiling. May he rest in peace and you always feel his love for his family! - Posted by: Debbie & Bob Lotocki (Friends) on: Nov 28, 2021

My deepest condolences go out to the friends of the former iconic Kelekis eatery on the untimely passing of Mr. Pappas. I remember having supper at Pappas Restaurant with my respite worker when her grandmother lived on Hendon Avenue. Mabel, Karen and I had a nice chat and enjoyed the food your restaurant had to offer and appreciated the service your friendly staff provided us. My thoughts and prayers are with the family. - Posted by: Philip (No relation) on: Nov 25, 2021

Our sincerest condolences to Barbara and family on Jim's passing. We have only fond memories of our years on Montrose Street, not least of Jim's starring role serving up his special Kelekis hotdogs at the annual block party. Ever kind, generous, and good-humoured, no one could anyone ask for a better neighbour. Our sympathies to all those to whom Jim meant so much. JoAnn and Barnett Richling (Halifax) - Posted by: B. and J. Richling (former neighbours) on: Nov 25, 2021

My life would not have been what it has been without Jim Pappas who gave an 18 year old girl a part time job at Mannequin. Many of the lessons he taught me while working there have remained with me. When wrapping a sweater box at the store I can still remember him edging the parcel with his nail to make a clean edge on the newly wrapped box. Something I continue to do whenever I wrap a gift as does my son - who knows who taught me the technique. My condolences to Barbara and their children and (happy for me to hear) their grandchildren, during this sad time in their lives. Heather Cameron Scott - Ottawa - Posted by: Heather Cameron Scott (Friend) on: Nov 25, 2021

Jim and Barbra were the duo who taught cooking classes for years and I was fortunate to have attended many of them. Jim's talents extended to many areas and to those endeavours he brought his down to earth approach, willingness to try anything and his warm good humour. He laughed a lot. Jim will be so missed by his family and also by all those whose lives he touched. - Posted by: Fran Gropp (Friend) on: Nov 24, 2021

My sincere sympathy to Barbara and family. Jim was such a pleasant and outgoing person. I always enjoyed seeing him at the restaurant, at the theatre and at cooking classes with Barb. The whole city will miss him. - Posted by: Heather Hartry (Friend) on: Nov 24, 2021

My heartfelt condolences to Jimmy's family and friends. Jimmy hired me at C.Kelekis Restaurant in 2008 and remained a great friend and supporter throughout the years. He attended my college graduation and always gave advice and encouragement with any endeavour of mine. He will be missed by many. - Posted by: Steven Stevenson (Former Employee ) on: Nov 23, 2021

To Barb and family. So sorry to hear of Jim's passing. Always made me look good when he had Comfort and Joy. Always a friendly face when you went into Kelekis's, may he be in a place where there are always social gatherings and friendly faces. Sincere condolences. Betty and Ken Surherland - Posted by: Betty and Ken Sutherland (Friends) on: Nov 23, 2021

I met Jim Pappas initially at United College when we were both students there and although it was a brief introduction, it was very nice to meet him again in later years when we were both involved in the Winnipeg Fashion Scene. Jim was a savvy and experienced boutique-owner providing high end designer fashions and was well known for his superb taste and ability to style his elegant customers with the perfect wardrobe for their busy, fabulous and diverse lives. He had panache and just knew what would create an amazing and flawless look on which person! He was also a fashion show producer "extraordinaire", a dedicated supporter of Manitoba theater, an amazing chef, baker and host and his ability to welcome others into his exquisite world of hospitality was like a door opening to a better way of living! He loved to poke fun at everyone and especially at himself! He invited others to be free to open up and to embrace friendship with him and other new friends that we met through Jim in a spirit of unconditional warmth. As a popular and busy model in Winnipeg at that time, I had already met and knew Barbra, both as a fellow model as well as an outstanding and confident "fashionista"! She was well known for her graceful style and fluid confidence on the runway as well as her ability as a fashion stylist and consultant to recognize the best trends and how to achieve those looks with seamless perfection! As a couple, Barbra was the Yin to Jim's Yang and when they married, her natural beauty and class was the perfect completion to his stylish and enlightened life. Their wedding was like a Hollywood movie in real life! Getting to know Jim and then Barbra was like a dream come true for me. Their elegant home was always a place of warm welcoming, delicious food, beautifully presented, and joyful ambiance. At first it was a bit of a challenge to reciprocate to their fabulous hospitality, but Jim was always so very encouraging and through his tutorage by example and friendly kind manner, those of us who were novice entertainers and basic cooks, began to take "baby steps" into the world of dinner parties. He once said "Barbra and I love chili and beer!" and that was an open invitation to give it a try. We were invited by Jim and Barbra to join an International dinner club with four other couples and for about three to four years we met every few months and took turns in celebrating our friendships with various theme-based dinners that we all created and then put into a hat to draw. Together we experienced various concepts like the "Cooking of the Canadian Northwest", the "Cooking of Japan and the American South", and of course... "New Year's Eve in New Delhi"! That New Year's night, all of us, dressed in our best saris, nose clips or East Indian get-ups and bringing East Indian curried fish and desserts with edible silver, were met at the door by Jim and Barbra...Jim in his formal dress black tuxedo and Barbra in a beautiful long evening gown, complete with a cameo at her neck. They reminded us that India was, for many years, a British colony and that they were serving traditional roast beef and yorkshire pudding!!! What a fun night! They even had little chocolate ants (typical of the tropics) "crawling across on the table" and tiny porcelain boxes of East Indian sweets! These parties were such fun, sometimes raucous events, sometimes in summer in an outdoor setting and sometimes in the middle of a snowy winter, but they were always memorable and wonderful times together! Jim Pappas was one of the most compassionate, generous and thoughtful people that I have ever met. He had a way of noticing when someone was in need and when a young model could not afford a new pair of shoes to wear in his fashion shows (he once blessed me with a beautiful pair of pumps when I had a brood of little kids at home and we were on a tight budget), and when someone needed a word of encouragement or correction. He had a way of bringing out the very best in people. He was a true and good "life friend" and an outstanding human being and he will be remembered always by both me and my husband Bruce. Rest in Peace, dearest Jim...you will be forever missed by this world! - Posted by: E. JANE CAMPBELL (Family friend and fashion colleague) on: Nov 21, 2021

Jimmy Pappas is a Winnipeg legend. The kindest heart, warmest smile and biggest hugs. My heart aches for you Barbra, Christopher & Alexandra. Sending healing prayers. - Posted by: Lori Tokaruk (Family Friend) on: Nov 21, 2021

Jill, Zoe and I are heartbroken to hear of Jim's passing. He was an amazing man: kind, funny and full of life. I vividly remember the times when I would take Zoe to Kelekis, starting when she just two years old. The love and attention Jim and Mary lavished on her is something I will never forget. Our deepest condolences to Barbara and all the family. Rest In Peace, Jimmy. - Posted by: Mark Duncan (Friend) on: Nov 21, 2021

My heartfelt condolences to Barbra, Chris, Alexandra and the whole family on the loss of a great friend to all who have been fortunate to know Jim. A warm, generous and kind man who has touched a great many people and will be fondly remembered and sorely missed. - Posted by: Paul Keirstead (Friend, fraternity brother) on: Nov 20, 2021

Larry and I wish to extend our deepest sympathy to you Barbra and family on the tragic loss of your much loved Jim. When I first met Jim we were judging an event at the Red River EX and from the first hello I felt I had known him forever and by the end of the event my cheeks were aching from laughing so much with him. He had a wonderful sense of humour and made friends easily and his loss will be felt by so many people. I hope the memories you and your family have made with Jim will sustain you in the months and years ahead. Jim was so proud of you Barbra and your wonderful family. Love Linda and Larry Koley - Posted by: Linda and Larry Koley (Friend) on: Nov 20, 2021

Jim was truly a fine gentleman...I remember him from my days in Winnipeg, many years ago, when he had his boutique MANNEQUIN on Osborne Street, next to the store that I co-founded and co-owned (David Rice Studios). Both Jim and his wife Barbra were vibrant and creative people who made many significant contributions to the community in so many ways. he will always be remembered with fondness and respect. - Posted by: garry david (friend) on: Nov 20, 2021

Barb & family. We cannot tell you how shocked we are to hear of Jim's passing. He was such an integral part of our United reunions (as were you) and all will miss him. We sincerely hope the great memories you have will be of some comfort through this difficult time. We hold you close in our hearts. - Posted by: J David Shilliday (friend and fellow United College graduate) on: Nov 20, 2021

Condolences to the family and friends. - Posted by: Roy Kunicky (Schoolmate) on: Nov 20, 2021

For many years my ex husband and I sat next to Jim and Barbra at MTC. What fun and laughs we had. Jim was one of a kind and we will truly miss him. It was so wonderful years later to hear him on CJNU. Jim was a real treasure who will be dearly missed. Condolences to his Barbra and his family. At that time I was Linda Fraser and my ex was Jack. - Posted by: Linda Sloane (Friend) on: Nov 20, 2021

Where does one even begin? Jim was one of those people who would walk into the room and you felt his presence.He extended himself beyond his family and would help out anyone he could. At the same time, when I met Jim, back in the Eatons days, Barbra became one of my teachers at fashion college. I was mesmerized by their cooking classes, the recipe of laughter and kibbutzing between them? who cared what we were making? Jim helped me with my business in the past 5 years and will miss his weekly quips and nostalgia, including his voice. Barbra, never a couple have I met who truly were the epitome of being a neighbor, even though I lived in the other side of town, or the best of friends. Your generosity within the community was and is noted. I recall last year, during covid, Jim posted a lasagne dish he had made, and I think everyone made a comment on the visual. The next thing you know he is emailing, letting you know a piece has been reserved, So many stories, I shall miss listening. - Posted by: Laurie Anne Marie Gydé (FRIEND) on: Nov 20, 2021

Dear Barbra and family. I was so sorry to hear of the recent passing of your dear Jim. I remember him so well as a fabulous guy, great retailer and wonderful host of our reunion in 2005. Barbra may you cherish your special memories and times spent together. Thinking of you at this time Syl. Hopwood (Victoria) BC - Posted by: Syl. Hopwood (Friend) on: Nov 20, 2021

We have known and loved Jim and Barbara for many years through their closer friends Cathy, Ron, Tara and Heather. Jim was a delightful person who brought cheer to all. He gave so much of himself. He loved deeply his family and friends. And, his baking and cooking skills were fantastic; he shared recipes with passion and we loved them. He taught us all how to add sparkle to life. I loved hearing him on the radio too; so many will miss his voice and commentary. Although we did not see the family much over the last few years, he managed to stay in touch with his voice, with his passion for sharing and living a very good life. Rest in peace Jim, you have earned it. Love to Barbara and your wonderful family. - Posted by: Dorothy (Dot) and Terry Harapiak (Friends) on: Nov 20, 2021

As a long time family friend of Jim's and the Kelekis family, I wish to extend my condolences to Barbara and family. On behalf of the entire Blumberg family as they were all neighbors for many years we are sad to hear about his passing. May he Rest In Peace. - Posted by: Ruth Carol Feldman (Family friend) on: Nov 20, 2021
Email Alerts
Sign up for free email alerts of new obituaries for specific people, towns & more.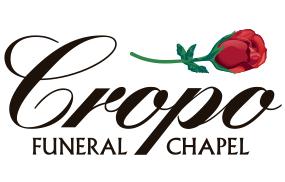 Cropo Funeral Chapel
1442 Main St (Map)
Ph: 2045868044 | Visit Website
❮ Go Back to Listings