Search:

Winnipeg Free Press Passages
All Titles
Notices are posted by 10 am Monday through Saturday

❮ Go Back to Listings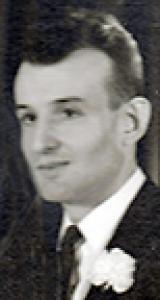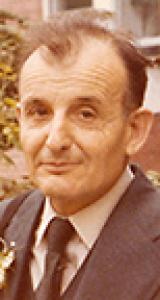 ZDZISLAW ADAM STRASZYNSKI
Born: Mar 30, 1927
Date of Passing: Dec 07, 2021
Offer Condolences or Memory
ZDZISLAW ADAM STRASZYNSKI
March 30, 1927 - December 7, 2021

Adam passed away of natural causes at Seven Oaks Hospital with his son at his side at age 94.
Adam's wife Barbara predeceased him as did his parents and sister Olenka. He is survived by his son Paul, daughter Liz (Chris), niece Dorothy, and extended family in the US and Poland.
Born in Przemysl, Poland, Adam was a very colourful character. He was multi-lingual and well-travelled to say the least. He loved to meet people, especially while travelling to learn their story and share his.
Adam was 12 years old when the Second World War started. With the help of a Swedish sailor, he escaped to Sweden. Towards the end of the war he was old enough to join the Polish Army and trained in Scotland on Sherman tanks. He saw combat in Belgium as a tank bow gunner.
Adam came to Canada after the war and worked in a gold mine in northwestern Ontario. After moving to Winnipeg, Adam got an education degree and a Master's Degree in Political Science from the University of Manitoba. As a student, for seven summers he worked as a waiter on the CN Rail route between Winnipeg and Vancouver. After a few years he brought his mother, sister, and niece to Canada. By that time his father had died in Poland.
Adam started his teaching career at Morris Collegiate where he taught history, social studies, and law for twenty-five years. Over the years he organized three bus trips to Mexico for his students and arranged for students to attend Manitoba Theatre Centre performances for many years.
Adam was a town councilor in Morris and on the Morris Hospital Board for many years. He received Citizen of the Year award in Morris in 1987. A man of many interests, Adam built a twenty-five-foot sailing yacht in his garage in Morris. He sailed it in Gimli for several years before buying a cabin at Buffalo Point and moving the yacht there. He also loved car mechanics after taking a one-year course in Sweden. His tool collection is legendary.
Travelling was always a great passion for Adam. He travelled extensively through Europe, Latin America, the Middle East, the south Pacific, northern Africa, southeast Asia, Australia and in his later years loved to go on cruises with his wife Barbara and to all-inclusive resorts with his son Paul after Barbara's passing in 2014.
He survived the Second World War, taught many students, spoke six languages, lived to see a Polish pope, married and had two children, and went on countless trips all over the world. Truly a life well-lived. He will be forever loved and missed.
Many thanks to the staff at the Grace and Seven Oaks Hospitals and Riverwood Square.
A celebration of Adam's life is on December 29, 2021 at 11:00 a.m. at Mary Mother of the Church, 85 Kirkbridge Drive. All in attendance are required to be fully vaccinated, only those who can show proof of vaccination and Government issued ID will be permitted to attend. Face masks are mandatory. Interment of ashes to be done at a later date at Holy Ghost Cemetery.
The service will be live-streamed and available to view on Adam's obituary page at www.neilbardalinc.com. It will remain available on the website to watch at a later date.
NEIL BARDAL
FUNERAL CENTRE
204-949-2200
neilbardalinc.com
As published in Winnipeg Free Press on Dec 18, 2021
Condolences & Memories
(25 entries)
The trips I took to Mexico with Straz (and our Sanford Collegiate teacher, JT) changed my life. What an opportunity, in the 70s, for rural Manitoba kids! He showed us so much and he trusted us to stay engaged and safe, which is pretty incredible. I have prioritized travel and the confidence it gives me ever since. Sad to hear of his passing, but what a life! - Posted by: Anne Bridge (Student on Mexico trips) on: Jan 20, 2022

Straz was definitely one of the finest teachers I've had in my life, and I remain grateful to have been lucky enough to sit in his classes, whether history, civics or law at Morris Collegiate. Thank you! What a legacy, what a gift. Condolences to the family for your loss. - Posted by: Ruth Dueck-Mbeba (Former student) on: Dec 30, 2021

Dear Liz, Paul and Chris, My family and I send you our sincere condolences on the death of your father, Adam. He was a unique individual who seized every opportunity to live life to the fullest, whether it be by building a boat in the backyard or travelling in Europe or South America. He will be remembered. We wish you solace and peace during this difficult time. Carol Delbaere, Christian, Michelle, Joy and Donald - Posted by: Caroline Delbaere (Cousin of Barbara Strazynski) on: Dec 29, 2021

My sincere condolences to you Paul, and Elizabeth and family. Uncle Adam will be missed. - Posted by: Virginia Freynet (Goddaughter) on: Dec 29, 2021

RIP Straz! Condolences you you and your sister Paul. Although we did drive your dad mad at times, he was always my favourite teacher and definitely the life of the party at Morris Collegiate. I thoroughly enjoyed talking with him in the hallways, and outside the school as well. He will be missed. - Posted by: Mike Buhler (Former Student and Family Friend) on: Dec 24, 2021

Mr. Straszynski was my favorite teacher in high school at Morris Collegiate. That was in the mid 60's, and, even after 55+ years I still remember him. However, it was not until I read his obituary that I realized what a special person he was. My condolences to the family. Bruce - Posted by: Bruce Breyfogle (Student) on: Dec 24, 2021

Straz was our teacher in Morris. He was one of our favorites! He had such great stories to share and very knowledgeable on world events and travel. He was courageous enough to take 2 bus loads of 17 and 18 year old kids to Acapulco and Mexico city in 1977! It was a blast! he taught has spanish before we left and took us to great places in Mexico. He truly loved history! It was a trip of a lifetime we will never forget and have lots of pictures! He was instrumental in giving us the travel bug! Thank you Straz! With deepest sympathies to the family. He will be missed. Des and Ray - Posted by: Ray and Desiree Blackmore (students) on: Dec 22, 2021

Best teacher ever. - Posted by: Lisa Enns (Student) on: Dec 21, 2021

I would like to echo the comments that many have made here. I was a student in Morris in 1974, taking History with this awesome teacher. He gave me a passion for history, for politics, for teaching and for looking at the world through a wider, more critical lens. One of those teachers that you credit for helping in so many ways and one that you don't ever forget. thanks :) - Posted by: chuck groening (former student) on: Dec 20, 2021

A short while ago I was asked if I could name someone who had changed my life. I quickly answered "Yes, my high school history teacher Straz (as your father was lovingly known to us students)." He cultivated a love of learning in me and opened my eyes to a much wider world of possibilities than I had imagined as a young teen. He would pull me aside on occasion to provide some needed direction when required in a respectful and constructive manner. His skill as a teacher and caring manner as a person directly contributed to the things I have accomplished in my life. His was a life well lived and he will be remembered. - Posted by: carlson onischuk (past student) on: Dec 19, 2021

Liz, I am so sorry to hear of this. He was extremely interesting and confident, which has clearly shaped you. Stay strong. - Posted by: Chris Burns (Friend of Liz) on: Dec 19, 2021

Straz was my home room teacher, and also my history teacher. He made history come alive with his passion. Even now, almost four decades later, I can still clearly see him standing on his desk loading a musket, a.k.a. pull-down wall map, with powder, wadding and musket ball in order to drive home the challenges of being a soldier in combat. That memory, and many others, still bring a smile to my face. May the joy he found in life live on in your memories of him. - Posted by: Barbara McIntyre (Martens) (former student) on: Dec 19, 2021

My deepest condolences to the family! He was one of my favourite teachers in high school and gave me many hours of fascinating lectures. Adam did not require books to aid his teaching. It was all straight from his heart and with such passion. He truly was a Remarkable teacher and role model to his students. I joined him on two "On to Mexico" trips. Both were wonderful experiences. Thank you "Straz" for your dedication to all your students! - Posted by: Susan Hildebrand (Howie) (Former student) on: Dec 18, 2021

As a former student, I need to say that Mr. Straszynski's humour and his compassion were unmatched. I was incredibly lucky to have him as a teacher in history and law. As a teenager and young man in Europe during WWII, he unfortunately had a front row seat to history. Here in Canada, he was loved; loved by his wife, his children, grandchildren and the hundreds of people who were lucky enough to have him as a teacher. - Posted by: Deborah Derksen-Avery (Former student) on: Dec 18, 2021

My deepest condolences to you who are left to mourn. I for one, will never forget him. I learned so much from him. I did well in his class because of his animation and awesome props. A stuffed Iguana, swords, hats and he would act out what he was teaching. He was one of my favourite teachers. That was back in the '70s. He will be missed, but in the same breath, he was blessed to be loved by so many. RIP teacher. - Posted by: Bonny Marshall (former student ) on: Dec 18, 2021

"Straz" was an exceptional man. He was one of the most intelligent teachers I have ever met, and he was a character! If you had Mr. Straszynski as a teacher, you'd never forget him. My sincere condolences to his family and friends. - Posted by: Glenda (Anderson) Funk (Former student) on: Dec 18, 2021

Mr. Straz was an amazing teacher. He made an impact on my life. He worked with my Mom Helen Peters... they had some good times. His was a life well lived. Condolences to Liz and Paul and families. - Posted by: Jeannie Marion(Peters) (Student) on: Dec 18, 2021

I was sorry to read of the passing of one of my favourite high school teacher. We were his first class of Grade 9's in 1966. I owe my teaching career to this man. In 1969 I was set to graduate from Morris School and had my sights on a teaching career. I applied to the U of M and quite sadly received a rejection letter although I was an Honour Roll student. This did not sit well with Straz (the name we all lovingly called him). He grabbed my letter, walked into the principal's office and asked for permission to take me in his car that afternoon to the Registrar's Office at the U of M. Permission was granted and away we went…just him and me. We walked into the Registrar's Office and he asked why I had not been accepted into the Faculty of Education. He wanted an explanation. The administrative assistant looked up my file….an awful look came across her face as she said, "Oh my! We made a mistake. The wrong sticker was put on her letter…instead of the acceptance sticker the "Sorry" sticker had been applied. It was immediately reversed! I graduated, went to the U of M Faculty of education, had a very rewarding teaching career…..which I owe to this man. Quite often when I met him he said….Remember that sticker!! Thank you Straz….I not only learned a great deal of history and geography in your classes but also what teachers do….stand up for their students! Rest In Peace. - Posted by: Wendi Neumann (Former student) on: Dec 18, 2021

I was a student of Adam's from 1967-69. He inspired me to read history, and opened my youthful eyes to the world, it's bounty as well as its suffering. I still love history and travel, in good measure due to Adam's mentoring. He was a wonderful teacher, and an interesting man. Creative, stimulating, curious, and energetic. He will be missed. I am sorry for his loss. - Posted by: Roger Groening (Student) on: Dec 18, 2021

I was a student of Adam's at Morris high school around 1965, and have often remembered his enthusiasm, intelligence and kindness. Tom Pearson - Posted by: Tom Pearson (Former student) on: Dec 18, 2021

Paul, please accept my condolences. It is obvious the apple did not fall far from the tree. You have emulated your father's best. His life story is amazing. I wish you both peace. - Posted by: John Evan (Friend of Paul) on: Dec 18, 2021

Sorry to hear of Straz's passing, but what a colourful life! I was fortunate to have him as a teacher & accompany him on a trip to Mexico! He managed to keep two greyhound bus loads of high school students safe & create a memorable experience. Can't think of a teacher who impacted me more! Condolences to the family. - Posted by: Waltra Lewis (Former student) on: Dec 18, 2021

Sorry for your loss. I always enjoyed him as a teacher and I went on the second Mexico trip which started a love of travel. He will be missed. - Posted by: Tim Lewis (former student) on: Dec 18, 2021

I was a history class student of "Straz" as we called him, in Morris. He was my favorite teacher in high school. He was so animated and colorful in his story telling and instruction that I always looked forward to his sharing of his life through his teaching. What ever happened to the boat he made in his garage? My deepest condolences to all his family. - Posted by: Rod Giese (student of) on: Dec 18, 2021

I send deepest sympathies from Brenda and I. I have never forgotten the time we spent together with your family travelling in Mexico. in addition, Brenda has fond memories of having your father as a teacher. - Posted by: Marcel Matte (acquaintance) on: Dec 18, 2021
Email Alerts
Sign up for free email alerts of new obituaries for specific people, towns & more.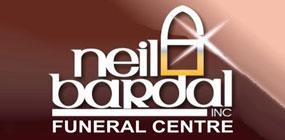 Neil Bardal Inc. (Winnipeg)
3030 Notre Dame Ave (Map)
Ph: 2049492200 | Visit Website
❮ Go Back to Listings