Advanced Search
Notices are posted by 10 am Monday through Saturday
Including obituary notices published after 1999, and
In memoriam notices published after 2007
❮ Go Back to Listings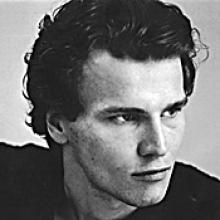 GEORGE GRAYDON DYCK
Born: Sep 15, 1946
Date of Passing: Dec 19, 2011
Send Flowers to the Family
Offer Condolences or Memory
GEORGE GRAYDON DYCK Peacefully, on December 19, 2011, artist Graydon Dyck passed away in Winnipeg, MB. He was born on September 15, 1946 in Leamington, ON, the first born son of Edgar and Marion Dyck. He is sadly missed by his daughter Catherine (Carson), mother Marion Gregory, brother Denny (Rhonda), sister Chris (Tim), nieces Natalie, Claire and Anna, many aunts, uncles and cousins, and Rajipurr, his beloved pussycat. He was predeceased by his wife Judith (1992) and father Edgar (1973). Graydon's artistic skills were evident from a very young age and in 1967, he moved to Winnipeg to attend the School of Fine Art at the University of Manitoba. It was there that he met the love of his life Judith (nee Wolinsky). They explored many art scenes over the years, living in Toronto, New York, Los Angeles and Winnipeg. Graydon's heart was irreparably broken when he lost Judith to a rare form of cancer in 1992. Over his 45 year career, he did thousands of paintings and created hundreds of car and figure movement sculptures. His paintings are in many private and public collections across Canada and the U.S. In 1984, he was commissioned to paint a mural of nudes and figure movements in the women's powder room of the famous Limelight Nightclub in New York. He was known for being a painter of Cars and Stars and had many a muse, namely 1940s American cars and a fine group of ladies, including Diana Ross, Marlene Dietrich, Marilyn Monroe, Tallulah Bankhead, Bette Davis, Greta Garbo and Joan Crawford. He also painted many others, including Martin Luther King, Jr., Winston Churchill and Golda Meir. Graydon loved music, especially Motown and saw many of the greats perform in Detroit and Chicago in his teenage years. He attended performances by The Supremes (his absolute fave), The Shirelles, Smokey Robinson, Martha and the Vandellas, and Sarah Vaughan. One of his fondest memories was of the time he met his favourite singer, Diana Ross before a Supremes concert and gave her a portrait he'd done of her. He loved meeting new people. He was especially close to Luba and Scarecrow, both of whom were wonderfully supportive friends for many years. He loved conversation, animals, history, movies, television and the study of reincarnation. One can only guess who he will be in his next lifetime but we can rest assured that we'll recognize him when we see him again. Graydon was absolutely one of a kind and will be missed and remembered by the many friends he made over the years. He was kind, funny, loving and generous and always believed in fairness and equality. Until we meet again, Graydon. You always were and you always will be. This is the meaning of existence and joy. The God that is, is within you, for you are a part of all that is. - Seth Please join us to celebrate Graydon's life at the Park Theatre at 698 Osborne St. from 6:00 p.m. to 10:00 p.m. on Thursday, December 29. In lieu of flowers, donations may be made to the University of Manitoba, Graydon Dyck Memorial Bursary at the School of Fine Art, 179 Extended Education Complex, Winnipeg, MB R3T 2N2. Thank you to all the doctors, nurses and caregivers at the St. Boniface Palliative Care Unit. A special thank you to Carol, Graydon's incredible nurse who made his last weeks more comfortable.
As published in the Winnipeg Free Press on Dec 22, 2011
Condolences & Memories
(22 entries)
I am just seeing this now, though of course I've known of his death for years. Another cousin & I were just talking about Graydon today. She has a painting he did of Jean Harlow and I have a huge, absolutely wall-sized Marilyn Monroe that goes with me wherever i do. I bought it from him over 30 years ago when they were moving from Toronto to Los Angeles. Graydon was still adding flourishes of colour as he delivered it, still wanting to make it more perfect. It's a living testament to his talent. But as a person, he was also wickedly funny, irreverent, and could bowl you over with his charm. He adored Judy and it was sad to see how lost he was without her. They were a team. I'll always remember him! And Judy. Myna Wallin - Posted by: Myna Wallin (cousin-to his wife Judy) on: Jan 26, 2016

I knew Judith and Graydon in the 70's in Toronto,..I was so fond of them! I still to this day toast a coffee to him as he was such a coffee drinker and i used to sit with him and plow them down..Judith used to take a lot of photos of me..I was 16 -18...we had such creative times...I suddenly just today, decided to look Graydon up and see this ,that he has passed along with Judith...rest in peace dear ones Ilona - Posted by: ilona granik (friend) on: Aug 30, 2014

Spring so insirpes me as a new world reveals it self as did Graydon and Judith to me.The legacy is thier great daughter Catherine. May the son of Leamington shine on and spring internal . Gone sailing. Bob Ceh - Posted by: Bob Ceh (Friend) on: Apr 21, 2012

Sad news as Graydon was a childhood friend. Even while attending Queen Elizabeth Public School in Leamington Ontario. His artistic talent was already well on its way….. Peace my friend and condolences to his Family and friends. - Posted by: Patrick J. Cassels (Friend) on: Mar 18, 2012

Graydon....gifted, talented, musical, very cool and Fun Fun....one of my favorite cousins...our trips to Leamington were filled with excitement, anticipation of staying with Graydon, Denny, Chrissy, Aunt Marion and Uncle Ed. The Motown music, the artwork, the great meals....what wonderful memories. You were hugely colorful then and throughout your life. I know we will hang out again one day. Love Ingrid - Posted by: Ingrid Lentine (Sawatsky) (cousin) on: Feb 21, 2012

Graydon was one of the Gods in Grade 13 when I was in Gr. 9. He was handsome, funny, a very talented artist & one of the best dancers at the post-skating Friday night arena dances. He was always generous with his time for this awe-struck aspiring artist. I still have some drawings he gave my mother, Helen, who knew him as an after-school regular at Diana Sweets restaurant, and who shared his love of art, dance & fun. My condolences to his family. - Posted by: Carol Condruk (Leamington Friend) on: Jan 20, 2012

My memories are similar to many High School Friends: art class, great sense of humor, dancing at the Crystal Ball Room, skating, Hanging' out. A wonderful time! Condolences to the family..... - Posted by: Linda Holland Stevenson (High School. Friend) on: Jan 12, 2012

I was a friend of Graydon's in High School. I remember in particular the night we drove to Chatham to see Diana Ross and The Supremes. It was after the show that Graydon had met Diana Ross in their dressing room and presented a painting of the group to her. My deepest sympathy goes out to brother Denny and mother Marion. Larry Chopchik, Leamington Ontario. - Posted by: Larry Chopchik (High School Friend) on: Jan 07, 2012

I was a friend of Graydon's in High School were he did a charcol sketch of me which still hangs on the wall in my home. Our deepest sympathy go out his brother Denny and mother Marion of whom I have fond memories. To the rest of Graydon's family know that I will always remember Graydon and the sketch he did of me will be a reminder of his life and talent. Ted and Sylvia Sackett St Albert, Alberta - Posted by: Ted Sackett (Friend from High School) on: Jan 07, 2012

Funny and strange how it is, that some people, though you have seen but rarely, create such an impact. Such it was with my cousin, Graydon. I most vividly remember our few encounters at my Auntie Ann's apartment as a young and very impressionable music student at the University of Toronto. He represented to me, the icon of a true artist: wildly talented and creative,...and very romantic and free-spirited, both in his approach to art, and to life in general. He was intense ...and very engaging. He mesmerized me; he was larger than life. May I have the pleasure of meeting you once again, Graydon, ...in your next life... - Posted by: Doreen Janzen (cousin) on: Jan 06, 2012

Graydon not only loved Motown music, he was the best dancer ever. My greatest memories are dancing with Graydon, on top of a wooden palate that was our living room coffee table/stage in the chatsworth apts in Wpg. Also late night conversations at the Sals on Corydon - Posted by: Carlotta( Cherie) Smith (60's friend) on: Jan 03, 2012

I remember Graydon from swimming class in Windsor-I think-so long ago. And in High school in Leamington. He was in my class and dated my friend Sally. I remember a gentle boy with a quick easy smile. I have been looking for you Graydon for a few years and now have found you. I wish you peace old friend and may the angels hold you close. - Posted by: Gilberte Cofell nee LaMarsh (very old friend) on: Dec 30, 2011

Well, Graydon, you are truly missed, more than you'll ever realize. Your free and energetic paintings make me realize that in following your own star, stars, cars, you've made your own path and did what you truly loved to do. You were a devoted couple, Judy and you, talking for hours and hours, smoking for ever and ever, talking and smoking... she was your muse and there was no shortage of interest ever. I salute your art, your light, your stars. Who is doing the book on you? Without a book, we're going to have to remember march harder... perhaps that will conjure up the artist in us even more, thinking up your images, googling them, searching for more, remembering them always. You were a true artist and an inspiration. My attic was blessed by your presence... and the Jaguar in the back... was that an inspiration for you too? - Posted by: MORLEY (MARKSON) on: Dec 30, 2011

Graydon was my cousin. Although our paths crossed only a few times throughout the years, I recall that he set the standard for being the jazziest, most glamorous and talented cousin of them all. "Here's to you, Graydon!" - Posted by: Karen Overall (cousin) on: Dec 28, 2011

I have thoughts of Graydon over the years. I'm happy that he has had such a successful career and many friends and family who cared for him-a wonderful legacy. - Posted by: Danna Gillies Fitton (Friend from Leamington High School) on: Dec 28, 2011

In thinking of Leamington High, I always remember art class with Ruby Scott, the only teacher who encouraged us to have fun and Graydon was always right there making art the best thing in our world. I went on to be a high school art teacher but often thought of Graydon. - Posted by: ginny allen (coatsworth) (high school art class) on: Dec 25, 2011

Graydon was a dear friend in Los Angeles in the mid-1990's. We lived in the same building, were colleagues and spent much time together. He was a wise soul and a completely noon judgmental person. He was a great advisor. I loved him and very much, admired his artwork, and his general attitude toward life. He was a man of great faith. He gave me a beautiful antique surfboard that I treasure today- I brought it home to Virginia with me. Much Love to you, Graydon, and I will love and remember you always. Ann - Posted by: Ann Glover (friend) on: Dec 23, 2011

Our sweet talented friend has left us and it is sad. What a stunning artist! Thank fully Michael and I have some of his work. In the earliest days Graydon joined us for dinner parties with other friends from U of M. Then later, in Toronto - we spent hours together in a local coffee shop, covering our philosophy of life, society, challenges and joys. My greatest gift? Graydon classified his closest friends as animals. So safe journey and thank you for your life. your old friend Gabrielle. - Posted by: Gabrielle Levin (Dear old friend) on: Dec 23, 2011

Graydon was a dear friend in Los Angeles in the mid-1990's. We lived in the same building, were colleagues and spent much time together. He was a wise soul and a completely noon judgmental person. He was a great advisor. I loved him and very much, admired his artwork, and his general attitude toward life. He was a man of great faith. He gave me a beautiful antique surfboard that I treasure today- I brought it home to Virginia with me. Much Love to you, Graydon, and I will love and remember you always. Ann - Posted by: Ann Glover (friend) on: Dec 23, 2011

memories of all night word games, quick remarkable pencil sketches signed John Henry, listening to Sarah Vaughn the Devine One - Posted by: Michael Levin (friend ) on: Dec 23, 2011

The fondest memories of dancing and listening to Mo Town in the 60s. Dear Graydon rest in peace - Posted by: Fay Elliott (Friend from University days) on: Dec 23, 2011

my journey with Graydon and Judith started by his paintings and led to a wonderful friendship.I especially remember Graydon many times in conversations and debates from politics to his paintings. He had a great compassion for humanity. His painting were full of unique colours,figures, concepts that intriged your imagination. to a special friend a unique artist..will be truly missed.. jon ceh - Posted by: jon ceh (dear friend collector of graydons paintings) on: Dec 22, 2011
Email Alerts
Sign up for free email alerts of new obituaries for specific people, towns & more.
❮ Go Back to Listings