Advanced Search
Notices are posted by 10 am Monday through Saturday
Including obituary notices published after 1999, and
In memoriam notices published after 2007
❮ Go Back to Listings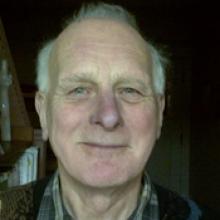 PETER AITCHISON
Born: Jul 01, 1942
Date of Passing: Aug 07, 2013
Send Flowers to the Family
Offer Condolences or Memory
PETER AITCHISON July 1, 1942 August 7, 2013 It is with profound sadness that we announce the passing of Peter. He was taken from us too soon by a tragic climbing accident on Mount Victoria in Banff National Park. Peter is lovingly remembered by his wife Rowena Fisher, son Jeff (Laurie) and grandchildren Jessica and Ryan Calgary, brother Ken (Margaret) England, niece and nephews Jane (Dale), David (Bridget), and Andrew (Claudine) England and many friends, colleagues and community members. Peter was born in Derby, England to Olive and William and grew up in Derbyshire. He received his undergraduate degree in Mathematics from the University of London, Queen Mary's College. He moved to the United States where he received his Master Degree from the University of Colorado and married his first wife, Cassie Williams. They moved to Canberra, Australia where he completed his doctorate at the Australian National University and became a father to two sons, Derek and Jeff. In 1969 Peter accepted a job offer from the University of Manitoba, where he was a Professor of Applied Mathematics until his retirement in 2004. In 1992 he met and fell in love with Rowena Fisher and they married in 2001. It was during this time that Peter moved to the North End of Winnipeg and began to work tirelessly to improve the community around him. Rowena and Peter bought several unwanted houses in the neighbourhood and restored and improved them in order to revitalize the neighbourhood. Peter was a community warrior' helping to run Citizen's on Patrol, volunteering for the bike valet initiative, participating in neighborhood clean ups, and working to support Pollock's Hardware Co-op. He was a handyman who'd tackle any project - nothing was impossible to fix. Peter was always willing to help people out - even when that meant going from Pollock's to his own home to get a piece of hardware that wasn't available at Pollock's for someone who needed it. Peter was fortunate to enjoy a full and active life to his very last day. He was the "original hard man" leading ambitious and difficult expeditions that would wear out men half his age. "Can't" was not in Peter's vocabulary - he would always find a way to get it done. Rock climbing, mountaineering, cycling, and gardening were amongst some of his passions. Rowena and Peter were fortunate to take many trips together around the world; China, Cuba, the UK, and the Cook Island were among some of the adventures they shared. Peter had a dry, witty, British sense of humour and was always up for a rousing debate on many topics. Politics and the environment were some of his favourite subjects. Peter inspired countless people with his energy and selflessness. He was a teacher, mentor and inspiration to many. In the 1970s Peter resurrected the then-defunct Manitoba Section of the Alpine Club of Canada and almost singlehandedly developed the rock climbing routes in Manitoba and NW Ontario. In 1989 he received the Alpine Club of Canada's Silver Rope Award for Leadership. In 1992, Peter (and fellow Mount Manitoba expedition members) received the Order of the Buffalo Hunt Manitoba's highest honour bestowed on individuals who demonstrate outstanding skills in the areas of leadership, service and community commitment. In 2007 Peter celebrated his 40th year of membership and support for the Alpine Club of Canada Manitoba section. A celebration of this remarkable man's life will be held at 3:00 p.m. on Saturday, September 7, 2013 at St. John's College, 92 Dysart Road, Winnipeg, MB on the University of Manitoba campus. Donations in Peter's memory can be made to St. John's College at the University of Manitoba to establish a scholarship in his name The family would like to thank the Parks Canada rescue team and Alpine Helicopters for their compassion and professionalism. We would also like to convey our heartfelt gratitude to the friends that attended to Peter at the time of his accident. Peter, you will be in our hearts forever and we miss you terribly.
As published in the Winnipeg Free Press on Aug 17, 2013
Condolences & Memories
(10 entries)
It was two years to the day of Peter's passing of my Father's death of a lengthy battle with cancer. I told my sons how special Abbot's Pass hut was and how I wished their Grandfather could have seen it. Upon arrival we listened to Peter telling stories of his early climbing days in the Rockies and were deeply impressed with his passion of the mountains. I will never forget waking up to the sound of someone calling for help on that early morning then calling Parks Canada on my cel phone. My heart sank when the climbers reached him and informed me that it was no longer a rescue but a recovery. As my Son Layne (14) was leaving the cabin he said that my other son Grayden(16) had wrote in the guest journal, "Rest in peace Peter" Our condolences to the family and fellow members of the Alpine Club that were there. Brent Mack - Posted by: Brent Mack (Freind) on: Dec 01, 2013

Peter came with his family to do some research for a year in Manchester UK in 1975. Our families were a similar age and we became good friends. We enjoyed holidays together in UK and in Canada. We would exchange puzzles and discuss New Scientist articles into the early hours. He was an interesting man. We shall be at his memorial on 7 September, not that Peter rated such things because the only person that mattered would not be there! He was wrong about that. - Posted by: John Sanderson (Friend) on: Sep 03, 2013

My wife and I are shocked and deeply saddened by Peter's passing. I could hardly believe that my dear mentor, colleague, and long time friend lost his life during his brave rock climbing. I always remember his hospitality to me and my family when we first came to Winnipeg from China twenty-five years ago. Today, I recall the fun we had skiing and writing research papers. I will never forget his help during the hardest time in my life. Peter was not only my academic mentor, but a true friend as well. Since I graduated, we have kept in touch with each other. Every Christmas, we greeted each other by emails. I have enjoyed sharing with him events in our lives, the births and growth of our grandchildren, our travels and our retirement life, etc. Please accept my heart-felt condolences to his wife Rowena, his son Jeff and his family. My heart grieves for his loss. Peter was the best mentor, friend, father, and partner one can hope to have. Rest in peace, Peter. I will always remember you. - Posted by: Henian Li (My mentor and friend) on: Aug 25, 2013

I met Peter, a remarkable and unforgettable friend, ten years ago when I was visiting the U of M. We stayed in touch for the past decade by sending regular emails, and calling each other on special days such as Christmas or Chinese New Year after I returned to China. He made me feel like part of the family and even though the distance between he and I was great, our friendship was still very close. I was very honored to have worked with Dr. Aitchison on projects including a Calculus textbook program. I was very impressed by his professionalism and commitment. His generous, selfless effort made these projects successful. I was very fortunate to get to know his beloved family, Rowena, Jeff and Lauri, and his beautiful grandchildren Jessica and Ryan. I share their grief and send my sincerest condolences to them. I was hoping to visit him again in the future, but am very sad that I will not be able to see him in person. I will remember and cherish the time we spent together and would like to express my deepest gratitude for all the help he gave me. I will miss him very much.. - Posted by: Yunzhi Zou (Friend) on: Aug 25, 2013

Peter was a great colleague. A kind, compassionate, inspiring, supportive and selfless colleague. He was a very hardworking, fearless and highly principled individual. It was always fun teaching multi-section courses with Peter. I salute his courage and willingness to advocate for right causes no matter how unpopular they may be. Peter's passing is a sad loss. May his soul rest in peace. - Posted by: Abba Gumel (Colleague) on: Aug 21, 2013

I have had the pleasure of knowing Peter for the past 40-odd years. He was our Scout Master, rock climbing, camping, canoeing and 'general adventure' leader since my early childhood with his son, my life-long friend, Jeff. I have fond memories of enjoying his awesome stories, terrible dandelion wine and friendly debates. Peter challenged me to think about life in different ways, while fostering a great love of the outdoors, that follows me to this day. I felt like part of the Aitchison family and Peter was like a second father to me. I will miss him terribly and I only wish that I had seen him more recently. All the best to you, Rowena, Derek, Jeff, Laurie, Ryan and Jessica. With love from the 'Wet Coast', Paul - Posted by: Paul Reshaur (Friend) on: Aug 20, 2013

I met Peter when I worked as a community worker in the Luxton community. Peter was an eager volunteer on activities that interested him like the late evening bike rides through the neighbourhood streets to look out for anti-social activities. He was a helpful go-to guy at Pollock's Hardware and often found creative ways of repairing broken stuff I took to the store for advice. He will be sorely missed. - Posted by: Zeeba Loxley (neighbour) on: Aug 19, 2013

Peter was a member of the Luxton Area Citizens on Patrol and was my majority walking (or sometimes bicycling) partner. During the many hours reporting scofflaw shopping cart abandonment or dealing with graffiti eradication in the neighbourhood patrols, we would discuss the latest boondoggle of the government of the day and how it was far from what we both believed in of fair and accountable representation. Also, as part of the North Winnipeg Commuter 'Cyclists, Peter took part in discussions about route and erosion control and volunteer trail maintenance for the contiguous portion of the bicycle trail going south along the Red River from St. John's Park through North Point Douglas. These discussions and efforts ended many years too soon. Godspeed, Peter. - Posted by: John Wilmot (Community friend for one and a half decades) on: Aug 19, 2013

I would like to offer my heartfelt condolences and prayers to Dr. Aitchison's wife and family at this difficult time. I was a student in his Applied Math class several years ago and also worked with him at the University. He also supported me with a reference when I moved to Charlotte NC 4 years ago when I was in need of a job reference. He was a very genuine and caring individual and was really interested in my success at teaching here in Charlotte. I will miss him dearly whenever I am in Winnipeg and whenever I am at school teaching. His spirit and love of education clearly endured in his passion of teaching and I will always remember that quality about him. Thank you. - Posted by: Asma Bukhari (Student and friend) on: Aug 18, 2013

Much love to Peter's wife, family and friends who will be missing him so much. I met Peter when I worked at a little health food co-op years ago. He was so positive and so kind. Then we found we were neighbours after he moved to the North End with Rowena. I'd stop to have a wee chat on Scotia - he was fighting the reduction of bus service or telling me why life was good or keeping his garden going, again always so kind. And when my pipes froze in the cold winter, he helped me thaw them and make the changes to keep it from happening again. I think I still have his drywall saw. So, here's a little tear and a smile to send you off, Peter, and love to Rowena and all family and friends. - Posted by: Lori Anderson (Admirer) on: Aug 17, 2013
Email Alerts
Sign up for free email alerts of new obituaries for specific people, towns & more.
❮ Go Back to Listings