❮ Go Back to Listings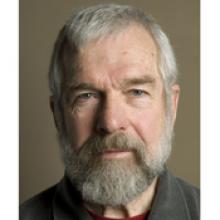 DONALD KARL REICHERT
Born: Jan 11, 1932
Date of Passing: Sep 08, 2013
Offer Condolences or Memory
DONALD KARL REICHERT, RCA 1932 - 2013 We are grieving to announce that Don, the beloved husband of Mary, passed away suddenly on September 8, 2013. He is predeceased by his parents, George and Rose Reichert, as well as his two brothers, Bud and Les. He is survived by a large and mourning family, consisting of his four children: Karl (Pam), Lisa (Darren), Ernie (Andrea), and Jake; as well as his grandchildren: Kristine, George, Ila, Henry, Arlo, Louis, and Holly, and his young great-granddaughter, Kalia, as well as numerous nieces and nephews. Don was born in Libau, MB on January 11, 1932. He obtained a degree in Fine Arts from the University of Manitoba, and also met Mary around this time. Married in 1957, they had 56 wonderful years together, working and travelling to San Miguel De Allende, Mexico; Fredericton, NB; and St. Ives, Cornwall, before returning to Manitoba to begin an illustrious teaching career. Don was a well-respected Professor at the School of Art at the University of Manitoba, and at invited positions at various other schools throughout the country. In 1973, he also became the Acting Director at the School of Art for a year. He retired from the University of Manitoba in 1987. He spent much time enjoying the Northern woods of Bissett, MB. Don was granted Professor Emeritus Status from the University of Manitoba in 1990. He continued to pursue his own artistic work and interests, and remained active in the art world until the end. His work was shown internationally in many exhibitions over the years, and is represented in collections around the world. Throughout a long life of travel and fine arts, Don and his loving wife lived alongside the Red River with a quiet studio and a large, adoring family. He will be remembered as a kind, humorous, intelligent, and highly visual person. He was a respectable man and an honourable husband, father, and grandfather. His life ended abruptly, but his work and his legacy will not be forgotten. He is so deeply loved and missed. Donations in Don's memory may be made to the Don Reichert Memorial Award at the University of Manitoba. For more information, please call 204-474-9195.
As published in the Winnipeg Free Press on Sep 14, 2013
Condolences & Memories
(18 entries)
I felt a great loss when I heard of Don's death. I remember as a student how he made you think out of the box and his love of creating images' especally in his interaction with nature. He always seemed happy and inspired. Don will be greatly missed - Posted by: Ann Smith (Student and friend) on: Dec 09, 2013

Rest in peace dear Professor Reichert. You were a great teacher. My condolences to Mary and family. - Posted by: Mimi Paige (former student U of M) on: Nov 09, 2013

When I was a teenager I was fortunate to study with Don at the Banff Centre for a summer of painting classes. Our class got to visit his outdoor studio where we were able to see him working on his large unstretched canvases, which he laid out on the ground and worked on with paint and garden hoses. He was a kind, thoughtful and inspirational artist and teacher. When I graduated from high school and entered into Fine Arts at the University of Manitoba I was delighted to be able to study again with him. Social media allowed me to say hello online a couple of years ago and thank him for being a wonderful teacher. Don was an artist to look up to, someone whose work continued to evolve in new and exciting ways all through his career. My deepest condolences to his family. - Posted by: Kathy Robinson-Hays ((painting student U of M, 1975-1979)) on: Nov 09, 2013

I remember Don Reichart as a warm, kind, intelligent, and good-hearted member of the faculty when I was in art school. He called when I took a year off to travel and encouraged me to return, which I did the following year. He asked me to join the Visiting Artists Committee, which he presided over in an open and supportive manner. He brought in 4'33" experimental composer John Cage, who he knew from Emma Lake, for a memorable performance and told us the story of how they became friends. John was lost in the woods at Emma Lake and Don was the one who found him. It seems to me that, hitherto, it was the best year for visiting artists we had, with artists such as Lucas Samaras coming up from New York, and a lot of it had to do with his positive and supportive nature! I ran into his legacy surreptitiously again when I met a collector of one of his paintings near Queenston, Ontario. My deepest sympathy goes out to his family and friends for their loss. - Posted by: Elizabeth (Betty) King ((former student; member, Visiting Artist Selection Committee), U of M) on: Oct 29, 2013

Although I did not have Don as a prof when I was a fine arts student (early 80s), I got to meet Don on several occasions through Karl. I respected him as an artist as well as a great guy. I know he will be missed by his family as well as his former students. He was a well respected prof back in the day when the school of art truly was a place for creating great art! - Posted by: Richard Finney (friend of Karl) on: Oct 29, 2013

I am very sorry to hear of Don's passing and will remember him as a kind, generous and inspiring teacher. He was easy-going and supportive of anything students wanted to do. He went out of his way to help students. He once drove me outside the city to fetch a log for a project..........I remember his impressive library of books on NY painters which he would share with his students. Those books were a huge inspiration to me. His love of life and people was evident. He was a wonderful role model for a young artist and will always be remembered. - Posted by: Leesa Streifler (painting student at U of M, 1976 - 1980) on: Oct 29, 2013

Don encouraged me to explore my art like no other teacher, He allowed me to add sculpture in his painting class as that seemed to be inspiring me more, even suggested ways to take my work off the canvas. He was so supportive and I truly appreciated his teaching style as well as his being one of the kindest men I ever knew. I thought he must have been the best Dad ever, as he exuded those qualities even as a professor. When I began teaching at a college level I began modelling his teaching style and realized I had learned even more than I thought at that time. I was lucky to bump into him at one of his shows at the Wpg Art gallery as I live in BC, and could tell him how much his guidance had meant to me. And as usual he accepted my praise with his "aw gee shucks expression". A truly wonderful man that will be missed by more people than his family could imagine. I feel blessed to have known and been taught by him. - Posted by: Colleen Hussey (art Student) on: Oct 29, 2013

History will remember the artist, while those who knew him will remember the man and the artist. He enjoyed life, nature, surroundings, people, and especially his family. Don was a friend, renowned artist, colleague, and a supportive mentor to many. His art captured the essence of varied experiences, and he shared his own ideas and paid careful attention to truly understand the works of others. His warm enthusiasm, honesty and genuine interest made every encounter special for himself and for those around him. - Posted by: Charlotte Werner (colleague and friend) on: Sep 30, 2013

Don hired me in 1973 while he was acting director of the School of Art and began my 37 year career at the School. He was also my painting teacher as an undergraduate student. A kind and thoughtful man with a twinkle in his eye and a good word to say about almost everything. We went fishing up north with him and Bob Archambeau. He will be deeply missed by the Winnipeg community. - Posted by: William Pura (colleague) on: Sep 19, 2013

"Ratch" was a good friend of my mum's at the U of M. She adored him and owns 4 of his early works. I grew up with them on the walls of my home and loved them. She cried when she read his obituary. Very sad and a great loss to the art world. - Posted by: Cathlin Hess (daughter of his classmate) on: Sep 18, 2013

I have such wonderful childhood memories of my Uncle Don. I remember him always working on some creative artistic endeavor, each one very different from the last. I thought he was rather magical and I guess he was in a way. He was an amazingly kind and talented soul. I'm very thankful for my memories which I will always cherish. - Posted by: Sherri Reichert Stewart (niece) on: Sep 16, 2013

I have always treasured my years in Don's painting classes at the U of M. I remember my artistic discussions with him so fondly! After leaving school in the early 80's I bumped into him at a gallery in 2004 and we continued where we left off. He made me feel important that day; he was a great artist but a more special man. Thanks - Posted by: Loren Reichert (student in painting class) on: Sep 15, 2013

Rest in peace, dear friend and kind neighbour. We'll miss the many conversations and breakfasts, yet the memories live on! - Posted by: Ray and Jane Postuma (Neighbour) on: Sep 15, 2013

I did not know Don personally but my older siblings (e.g. Gary Anderson) did, and they speak warmly of him and his family. His parents owned a hayland and pasture property near south of the southern shore of Lake Winnipeg and east of Pruden's Creek, two or three miles NE of my family home. I am currently writing about my life growing up in the Libau area from 1941 to about 1960, and I'm looking for stories of folks like Don, who lived there, during and before my time there. I can be contacted in Winnipeg at j39anderson@mymts.net - Posted by: Jim Anderson (also come from Libau district) on: Sep 15, 2013

Don was a kind and unpretentious man. It was nice to know that there was someone out there so wholeheartedly committed to the portrayal of the visually beautiful through his art. He will certainly be missed. My sincere condolences to Mary and to his large and extended family. I am so very sorry to hear of Don's passing. I still can see him in the Director's office at the old School of Art Bldg during his brief year as Director in 1973. He felt a bit out of place and said so. I also remember him explaining why he couldn't very well tell George Swinton not to teach Inuit Art under the Colour Theory course description. Swinton had afterall been his teacher. - Posted by: marilyn baker (former colleague) on: Sep 15, 2013

Rest in peace grandpa, love always Kristine and your great-granddaughter Kalia. We share so many great memories together that I will keep in my heart forever. - Posted by: kristine reichert (Granddaughter ) on: Sep 14, 2013

We will always remember Don as a friendly, welcoming person with his gentle ways, his smile and his sense of humor. He always had so many stories to tell about his experiences. Our heartfelt sympathies to Mary and the family for your great loss. - Posted by: Evelyn and Lauchie MacLellan (friends) on: Sep 14, 2013

Professor Reichert was inspirational. I remember being swept away with his Banff Centre tall canvases. I spoke to him about how they flew upwards ... and how did he get the paint to move around so fluidly? The garden hose he dryly replied. What a guy! Always amazing. - Posted by: marion pawlowski (painting student U of M) on: Sep 14, 2013
Email Alerts
Sign up for free email alerts of new obituaries for specific people, towns & more.
❮ Go Back to Listings