Winnipeg Free Press
All Titles
Advanced Search
Notices are posted by 10 am Monday through Saturday
❮ Go Back to Listings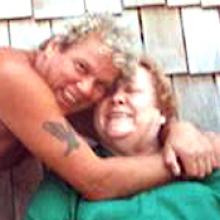 TED POOLE
Born: Jul 26, 1949
Date of Passing: Apr 07, 2015
Send Flowers to the Family
Offer Condolences or Memory
TED POOLE On April 7, 2015, Ted (Robert Edward) Poole, beloved husband of Lesley, passed away in Kenora of mesothelioma. He was born July 26, 1949 in Winnipeg to William and Margaret (nee Smith). He was born 16 months after his brother Bill and the two shared many experiences at school in St. Vital and Windsor Park and at family farms in Argyle and Inwood. At home, they played tricks on each other, hid the Kraft Dinner and made deals for the last piece of pie. Outside the house, though, they were fiercely loyal to each other and remained close all their lives, eventually even marrying sisters - Judy and Lesley Sylvester. In 1965, the family moved from Windsor Park to Churchill, MB and Ted immediately quit school and went to work for CNR. Fascinated by water, he hung around the Port and was hired as a crew member by the captain of a tugboat to sail it to Halifax. They encountered a terrible storm and the captain was medically airlifted off the boat. The tug finally made it into Halifax and Ted was asked to hire on for the trip back but he declined and flew home. His days at sea were over. Ever an adventurer, he then tried the skies and took flying lessons. He worked various seasonal jobs in Churchill, spending his winters with his buddies at the club' in Winnipeg and playing hockey. In Churchill, he played drums for the group the XCLS and his passion for music was born. He bought his first guitar and during the winters in Winnipeg, he practiced his music. He kept close ties with his Smith cousins and they spent many weekends jamming together. Later he would teach himself the banjo and the mandolin. In his early twenties, he decided he wasn't getting anywhere and he enrolled at Red River and became a welder. True to his character, he had to be the best. He became a Journeyman Welder with all the tickets. He worked in Ontario, Manitoba, Missouri, B.C. and Alberta. He bought his own welding truck and worked mainly out of Fort MacMurray. He kept his home base as Kenora and bought land on Dufresne Island in Keewatin. He built his shack' and kept his boat and toys there and dreamed of building a permanent log home overlooking the Winnipeg River someday. He was a hard worker, working 10 or 12 hour shifts seven days a week all summer. After years of working outside, he grew to hate the cold and fell in love with the sunny Mexican winters. He developed a seasonal life style. He worked up north for the good months and then he and his buddies, Gerry and Willy took their annual bike trip to B.C. and back. In the fall he left for Puerto Vallarta where he made many good friends over the years. Ted made friends wherever he went and if you were lucky enough to be considered a friend, you were his friend for life. He was a fun guy to be with having a quick wit, an irreverent humour and he was always planning or doing something interesting. He had a charismatic personality and attractive good looks. His long white curls, blue eyes and dark Mexican tan prompted one woman to ask what nationality he was. As a teenager, he hated those curls and would iron them straight on an ironing board and as a welder he was always singeing them. As they turned snow white, they were his most distinctive feature. Ted was an enigma of sorts. He had this adventurous, Harley-riding almost bad boy' image that belied his sensitive, spiritual and deeply emotional true nature. He believed in all the old fashioned values of hard work and family. He took his granddaughters on trips to Mexico and would make them laugh hysterically at BBQ's by hitching up his jean shorts as high as they would go and singing Sponge Bob Square Pants'. We all remember the beautiful and thoughtful gifts he gave us. He loved his family unconditionally. The death of his only son, Jess, in April of 2012 almost broke him. He grieved so terribly we feared for him. It was Lesley, his wife, who brought him back from the brink of despair. She encouraged him to finally build the log cabin he envisioned for so long. While he worked in Fort Mac, Lesley did the leg work, learning about solar panels, septic systems and measuring for windows and counters. Together, they completed their dream getaway in 2014 and thankfully, Ted got to spend one summer there. He also got to visit his beloved Puerto Vallarta one last time returning home on Valentine's Day 2015. He was already very ill and declined rapidly. Lesley faithfully looked after him at home with the help of family and friends, Gerry, Jen and Ben. Ted was predeceased by his son Jess, his parents, a sister Joni Suzanne and Jess and Kristie's mother, Lorna Langlois. He is survived by his loving wife, Lesley, daughter Kristie-Lee and grandson Kingston, granddaughters Tessa, Tyra and Talissa Poole and their mother, Sheryl of Kenora, brother Bill (Judy) Poole of Winnipeg, sisters Shannon and Shauna Poole of Selkirk, sister Rae Reid (Ted Monkman) of Stonewall, step-sons David (Judy) and baby Travis Moggach and Steven (Tanya) and daughters Twyla and Marley Moggach of Winnipeg, nephews Logan, Lucas, Cody Poole and Gordon Reid and nieces Holly MacEachern and Janice Baryliuk. He is also survived by his many cousins of the Smith and Dunlop clans, his beloved lab Hershey and many, many friends. Ted loved his family, his friends, dogs, music, Puerto Vallarta, the outdoors and water. He was an advocate of medically assisted passing for the terminally ill but accepted that it couldn't be for him. He faced his illness bravely and endured with Lesley's help and love. He asked to be cremated with no formal service. Instead, please say a prayer, pet a dog, play a tune and have a beer. Ted, you are so loved and will be so missed.
As published in Winnipeg Free Press on Apr 08, 2015
Condolences & Memories
(18 entries)
Shocked to see this just today after 2 yrs,my heartfelt condolences to all that were made to laugh from Ted being Ted. I was friends with his son,and I was lucky to be befriended by Ted. Ride on Ted - Posted by: Mike (Friend) on: Apr 07, 2017

It's been a month since you left on your incredible personal journey and you are always in my thoughts. Old memories resurface of the good times we had and the laughs we shared with Bill and the family. I'm so grateful for those days and I'm so lucky to say you are my brother. I'll never forget when you took me for a drive my first night visiting Churchill. You drove down a gravel road, stopped and turned the lights off. Then you drove a little further, stopped and turned the lights on again. Seventeen polar bears were right in front of us, rooting around in the dump! That was a Wow! As much as I miss you, I wouldn't wish you back to suffer again. You are free now with Jess, Mum and Dad all those you care about who've gone ahead. I hope you heard me praying you into the Light. Please do the same for me when it's my turn. Love you always and love you more. - Posted by: Rae Reid (big sister) on: May 08, 2015

Ted and I travelled in my beat up Buick in early '70s from Winnipeg to Port Alice to meet up with big brother Bill, Judy and a motley crew of Churchill refugees - Dennis Compare, and Joe and Oscar Hicks. Great fun. - Posted by: Wes Hermanson (buddy) on: Apr 17, 2015

Ted worked under me at the Port of Churchill when he first started in his welding career, also we used to get together at Ed Basliks house to jamb,at first he played drums but got himself a guitar and became very good at it. He was a great man,we will miss him so to his family sorry to here about his passing we will remember him BOB.G - Posted by: robert demeulles (freind) on: Apr 11, 2015

Ted hung out more with my two brothers but I saw him around town and at various functions. He was known to be a bit of a rebel but he was always nice and respectful to me. He always made me laugh and was a real charmer. My sincere condolences to his family. Sharon McEwan - Posted by: Sharon Mcewan (Friend from Churchill) on: Apr 10, 2015

Knew Ted well. Real fun guy. Condolences to family. - Posted by: Allan mccullough (Friend from churchill ) on: Apr 09, 2015

Ted was a friend from Churchill. He was an easy going guy who lived to have fun. Hadn't seen him in many years. Our condolences to his family and to his brother Bill. I remember what a handsome looking family they were. Hid mother was a beautiful woman. Sending prayers to everyone. - Posted by: Belinda Vabdenbroeck (Friend from Churchill) on: Apr 09, 2015

My condolences to the family. Ted was a closer friend to my older brothers Tony & Rodney but, I remember one night vividly to this day . . . it would've been '65 or '66 . . there were quite a few people at our house and there was drinking, etc (not me, I was only 15, 16). Then, as usual, there was shouting & arguing and my mother left. I remember being really hurt & upset at my Dad but more terrified than anything else. I stormed away in tears to another room. Of all the people there, family, etc., it was Ted who followed me and he said to me "your Dad can't hold a candle to your Mom" . . I didn't know what it meant at the time but it was comforting. He was a special person. He even played drums in our band a few times . . . R.I.P. - Posted by: Cy Camphaug (friend (Churchill)) on: Apr 08, 2015

We have known Ted, or Teddy as we knew him back then, since we were kids growing up together in the sixties in Windsor Park in Winnipeg. Ted was as unique as they come with a style all of his own. There was a little touch of rebel in him but he was always respectful and funny. He was a really hardworking guy always away working in the fall and winter. Summer seemed to be his down time and he would enjoy his friends and the Lake area to the utmost! He definitely was a sun lover. He usually made it out to Muriel Lake at least once or twice each summer and in the last few years with Lesley and Hershey and several times visited us in Mexico when he was there. We will remember the prayer or pat a dog and think of you Ted and we will miss your smiling face and your visits. Our most sincere condolences go out to Lesley and all of Ted's family. Rest in peace Amigo! - Posted by: Eleanor and John Beilner (Friends) on: Apr 08, 2015

I first met the Poole family in the '60s when I lived in J Area in Ft Churchill. I met Bill & Teddy as we were close in age and although we didn't hang out together (I was married...they were single) we often exchanged greetings and a short chat. Teddy's smile, and politeness were always there and he still had that shyness about him when we met again years later. That smile, those twinkling eyes and big curls will always bring a smile of remembrance. May the peace and comfort of God be with his family now and in the days ahead. My most sincere condolences to all. - Posted by: Joyce Ayaruak (Ottarson) (Friend) on: Apr 08, 2015

I have never met this man but based on this very interesting passage of his life, I think Ted was a wonderfully cool guy too. To all the family and friends mentioned and for his pal Hershey, I am sorry for your loss. - Posted by: jill palmer (never met) on: Apr 08, 2015

I worked with Ted last year out west. Ted and I always took time to talk to one another. We always had something to laugh about. I'm going to miss Ted, he was a good guy. - Posted by: jamie buckley (fellow boilermaker and friend) on: Apr 08, 2015

I am very sorry to hear of your loss. Ted was a very respected man. I will miss him greatly. Numi - Posted by: Numi Broadfoot (Brother 555) on: Apr 08, 2015

I remember going to the youth club in Churchill when the xels played there & my brother Bernie @ the mic, Ted on drums, Larry M playing, can't remember all the musicians but a good time was always had by all... then @ the Churchill reunion in July 1989 in Winnipeg when the band got up to play... that was amazing... haven't known you in recent years. . But I do remember our growing up years in Churchill ... thoughts & prayers to you Lesley & to all your family & friends - Posted by: Arlene DeSchutter Huska (friend from Churchill) on: Apr 08, 2015

I met Ted during his time in Windsor Park. I immediately liked the guy and always enjoyed being around him, as brief as it was he made a lasting impression on me, seems one can quickly recognize people of quality. Ted was top shelf all the way. I am saddened to hear of his passing. Condolences, a friend from the past, Ralph Borger P.S. I recognized that face instantly. - Posted by: Ralph Borger (Friend) on: Apr 08, 2015

Well Teddy PVR will not be the same without you, had a lot of laughs on the road and in PVR with you and many cherished memories. You were one in a million and the world is a sadder place without you. Pat and Cindy - Posted by: Pat and Cindy Monaghan (Friend) on: Apr 08, 2015

travel well my friend........ - Posted by: Dennis C (buddy) on: Apr 08, 2015

I love this picture of you hugging Mum. She never could get mad at you because you always made her laugh. Now you are hugging her again and making her laugh once more. Thank you for being my baby brother. I love you. - Posted by: Rae Reid (big sister) on: Apr 08, 2015
Email Alerts
Sign up for free email alerts of new obituaries for specific people, towns & more.
❮ Go Back to Listings