Search:

Winnipeg Free Press Passages
All Titles
Notices are posted by 10 am Monday through Saturday
❮ Go Back to Listings
DAUNE YEREX
Date of Passing: Oct 02, 2016
Offer Condolences or Memory
Make a donation to CancerCare Manitoba Foundation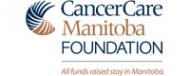 DAUNE YEREX It is with profound sadness that we announce the peaceful passing of Daune Yerex, with family by his side, on October 2, 2016 at the age of 86. Born in the Neepawa Hospital on March 28, 1930, he grew up and attended school in the Springhill area. On May 26, 1956, he married Joan (Nicholson) of Neepawa. Daune worked road construction, establishing his own business early in life. The family moved to various locations to follow his work, residing in Winnipeg for 15 years, returning to Neepawa in 1972 to work on the Watershed Conservation Project. Daune enjoyed a lifelong career in road construction and snow removal. Daune loved sports, especially baseball and hockey, spending many hours playing and volunteering as a coach / manager. He remained actively involved into his early 80s. He was proud to have been inducted into the Manitoba Baseball Hall of Fame. Daune came from a large family of 10 children; he was devoted to his family. He was especially proud of his grandchildren, spending many hours travelling to visit, watch their activities and spend time telling stories. Daune was predeceased by his parents Noble and Irene (Adamson) Yerex, in-laws Dorothy and Jack Nicholson; sisters and brothers-in-law Sibyl and Galvin Burton, Norma and Jim Fleger, Erma and Cliff Massing, Muriel and Al Bell; brothers Max and Glen; sisters Ardythe Wood and Mavis Williamson, and nephews Chris Yerex and Blaine Burton. He will be lovingly remembered by his wife Joan, married 60 years; children Kim Yerex, Bryan Yerex (Elsie), and Kathy (Jim) Campbell; grandchildren Jason Kennedy and great-granddaughter Abby, Carmen and Mark Yerex, Steven and Shayne Campbell; sister Carol (Ed) Carson; sisters-in-law Lorna and Vera Yerex; brothers-in-law John Williamson and John Wood; as well as many nieces and nephews. The funeral was held at the Neepawa United Church on Friday, October 7, 2016. In lieu of flowers, donations may be made to CancerCare Manitoba, Neepawa Palliative Care or a charity of your choice.
Publish Date: Oct 15, 2016

DAUNE YEREX It is with profound sadness that we announce the peaceful passing of Daune Yerex, with family by his side, on October 2, 2016 at the age of 86. Born in the Neepawa Hospital on March 28, 1930, he grew up and attended school in the Springhill area. On May 26, 1956, he married Joan (Nicholson) of Neepawa. Daune worked road construction, establishing his own business early in life. The family moved to various locations to follow his work, residing in Winnipeg for 15 years, returning to Neepawa in 1972 to work on the Watershed Conservation Project. Daune enjoyed a lifelong career in road construction and snow removal. Daune loved sports, especially baseball and hockey, spending many hours playing and volunteering as a coach / manager. He remained actively involved into his early 80s. He was proud to have been inducted into the Manitoba Baseball Hall of Fame. Daune came from a large family of 10 children; he was devoted to his family. He was especially proud of his grandchildren, spending many hours travelling to visit, watch their activities and spend time telling stories. Daune was predeceased by his parents Noble and Irene (Adamson) Yerex, in-laws Dorothy and Jack Nicholson; sisters and brothers-in-law Sibyl and Galvin Burton, Norma and Jim Fleger, Erma and Cliff Massing, Muriel and Al Bell; brothers Max and Glen; sisters Ardythe Wood and Mavis Williamson, and nephews Chris Yerex and Blaine Burton. He will be lovingly remembered by his wife Joan, married 60 years; children Kim Yerex, Bryan Yerex (Elsie), and Kathy (Jim) Campbell; grandchildren Jason Kennedy and great-granddaughter Abby, Carmen and Mark Yerex, Steven and Shayne Campbell; sister Carol (Ed) Carson; sisters-in-law Lorna and Vera Yerex; brothers-in-law John Williamson and John Wood; as well as many nieces and nephews. The funeral was held at the Neepawa United Church on Friday, October 7, 2016. In lieu of flowers, donations may be made to CancerCare Manitoba, Neepawa Palliative Care or a charity of your choice.
Publish Date: Oct 15, 2016

DAUNE YEREX It is with profound sadness that we announce the peaceful passing of Daune Yerex, with family by his side, on October 2, 2016 at the age of 86. Born in the Neepawa Hospital on March 28, 1930, he grew up and attended school in the Springhill area. On May 26, 1956, he married Joan (Nicholson) of Neepawa. Daune worked road construction, establishing his own business early in life. The family moved to various locations to follow his work, residing in Winnipeg for 15 years, returning to Neepawa in 1972 to work on the Watershed Conservation Project. Daune enjoyed a lifelong career in road construction and snow removal. Daune loved sports, especially baseball and hockey, spending many hours playing and volunteering as a coach / manager. He remained actively involved into his early 80s. He was proud to have been inducted into the Manitoba Baseball Hall of Fame. Daune came from a large family of 10 children; he was devoted to his family. He was especially proud of his grandchildren, spending many hours travelling to visit, watch their activities and spend time telling stories. Daune was predeceased by his parents Noble and Irene (Adamson) Yerex, in-laws Dorothy and Jack Nicholson; sisters and brothers-in-law Sibyl and Galvin Burton, Norma and Jim Fleger, Erma and Cliff Massing, Muriel and Al Bell; brothers Max and Glen; sisters Ardythe Wood and Mavis Williamson, and nephews Chris Yerex and Blaine Burton. He will be lovingly remembered by his wife Joan, married 60 years; children Kim Yerex, Bryan Yerex (Elsie), and Kathy (Jim) Campbell; grandchildren Jason Kennedy and great-granddaughter Abby, Carmen and Mark Yerex, Steven and Shayne Campbell; sister Carol (Ed) Carson; sisters-in-law Lorna and Vera Yerex; brothers-in-law John Williamson and John Wood; as well as many nieces and nephews. The funeral was held at the Neepawa United Church on Friday, October 7, 2016. In lieu of flowers, donations may be made to CancerCare Manitoba, Neepawa Palliative Care or a charity of your choice.
Publish Date: Oct 15, 2016

DAUNE YEREX It is with profound sadness that we announce the peaceful passing of Daune Yerex, with family by his side, on October 2, 2016 at the age of 86. Born in the Neepawa Hospital on March 28, 1930, he grew up and attended school in the Springhill area. On May 26, 1956, he married Joan (Nicholson) of Neepawa. Daune worked road construction, establishing his own business early in life. The family moved to various locations to follow his work, residing in Winnipeg for 15 years, returning to Neepawa in 1972 to work on the Watershed Conservation Project. Daune enjoyed a lifelong career in road construction and snow removal. Daune loved sports, especially baseball and hockey, spending many hours playing and volunteering as a coach / manager. He remained actively involved into his early 80s. He was proud to have been inducted into the Manitoba Baseball Hall of Fame. Daune came from a large family of 10 children; he was devoted to his family. He was especially proud of his grandchildren, spending many hours travelling to visit, watch their activities and spend time telling stories. Daune was predeceased by his parents Noble and Irene (Adamson) Yerex, in-laws Dorothy and Jack Nicholson; sisters and brothers-in-law Sibyl and Galvin Burton, Norma and Jim Fleger, Erma and Cliff Massing, Muriel and Al Bell; brothers Max and Glen; sisters Ardythe Wood and Mavis Williamson, and nephews Chris Yerex and Blaine Burton. He will be lovingly remembered by his wife Joan, married 60 years; children Kim Yerex, Bryan Yerex (Elsie), and Kathy (Jim) Campbell; grandchildren Jason Kennedy and great-granddaughter Abby, Carmen and Mark Yerex, Steven and Shayne Campbell; sister Carol (Ed) Carson; sisters-in-law Lorna and Vera Yerex; brothers-in-law John Williamson and John Wood; as well as many nieces and nephews. The funeral was held at the Neepawa United Church on Friday, October 7, 2016. In lieu of flowers, donations may be made to CancerCare Manitoba, Neepawa Palliative Care or a charity of your choice.
Publish Date: Oct 15, 2016

DAUNE YEREX It is with profound sadness that we announce the peaceful passing of Daune Yerex, with family by his side, on October 2, 2016 at the age of 86. Born in the Neepawa Hospital on March 28, 1930, he grew up and attended school in the Springhill area. On May 26, 1956, he married Joan (Nicholson) of Neepawa. Daune worked road construction, establishing his own business early in life. The family moved to various locations to follow his work, residing in Winnipeg for 15 years, returning to Neepawa in 1972 to work on the Watershed Conservation Project. Daune enjoyed a lifelong career in road construction and snow removal. Daune loved sports, especially baseball and hockey, spending many hours playing and volunteering as a coach / manager. He remained actively involved into his early 80s. He was proud to have been inducted into the Manitoba Baseball Hall of Fame. Daune came from a large family of 10 children; he was devoted to his family. He was especially proud of his grandchildren, spending many hours travelling to visit, watch their activities and spend time telling stories. Daune was predeceased by his parents Noble and Irene (Adamson) Yerex, in-laws Dorothy and Jack Nicholson; sisters and brothers-in-law Sibyl and Galvin Burton, Norma and Jim Fleger, Erma and Cliff Massing, Muriel and Al Bell; brothers Max and Glen; sisters Ardythe Wood and Mavis Williamson, and nephews Chris Yerex and Blaine Burton. He will be lovingly remembered by his wife Joan, married 60 years; children Kim Yerex, Bryan Yerex (Elsie), and Kathy (Jim) Campbell; grandchildren Jason Kennedy and great-granddaughter Abby, Carmen and Mark Yerex, Steven and Shayne Campbell; sister Carol (Ed) Carson; sisters-in-law Lorna and Vera Yerex; brothers-in-law John Williamson and John Wood; as well as many nieces and nephews. The funeral was held at the Neepawa United Church on Friday, October 7, 2016. In lieu of flowers, donations may be made to CancerCare Manitoba, Neepawa Palliative Care or a charity of your choice.
Publish Date: Oct 15, 2016

DAUNE YEREX It is with profound sadness that we announce the peaceful passing of Daune Yerex, with family by his side, on October 2, 2016 at the age of 86. Born in the Neepawa Hospital on March 28, 1930, he grew up and attended school in the Springhill area. On May 26, 1956, he married Joan (Nicholson) of Neepawa. Daune worked road construction, establishing his own business early in life. The family moved to various locations to follow his work, residing in Winnipeg for 15 years, returning to Neepawa in 1972 to work on the Watershed Conservation Project. Daune enjoyed a lifelong career in road construction and snow removal. Daune loved sports, especially baseball and hockey, spending many hours playing and volunteering as a coach / manager. He remained actively involved into his early 80s. He was proud to have been inducted into the Manitoba Baseball Hall of Fame. Daune came from a large family of 10 children; he was devoted to his family. He was especially proud of his grandchildren, spending many hours travelling to visit, watch their activities and spend time telling stories. Daune was predeceased by his parents Noble and Irene (Adamson) Yerex, in-laws Dorothy and Jack Nicholson; sisters and brothers-in-law Sibyl and Galvin Burton, Norma and Jim Fleger, Erma and Cliff Massing, Muriel and Al Bell; brothers Max and Glen; sisters Ardythe Wood and Mavis Williamson, and nephews Chris Yerex and Blaine Burton. He will be lovingly remembered by his wife Joan, married 60 years; children Kim Yerex, Bryan Yerex (Elsie), and Kathy (Jim) Campbell; grandchildren Jason Kennedy and great-granddaughter Abby, Carmen and Mark Yerex, Steven and Shayne Campbell; sister Carol (Ed) Carson; sisters-in-law Lorna and Vera Yerex; brothers-in-law John Williamson and John Wood; as well as many nieces and nephews. The funeral was held at the Neepawa United Church on Friday, October 7, 2016. In lieu of flowers, donations may be made to CancerCare Manitoba, Neepawa Palliative Care or a charity of your choice.
Publish Date: Oct 15, 2016

DAUNE YEREX It is with profound sadness that we announce the peaceful passing of Daune Yerex, with family by his side, on October 2, 2016 at the age of 86. Born in the Neepawa Hospital on March 28, 1930, he grew up and attended school in the Springhill area. On May 26, 1956, he married Joan (Nicholson) of Neepawa. Daune worked road construction, establishing his own business early in life. The family moved to various locations to follow his work, residing in Winnipeg for 15 years, returning to Neepawa in 1972 to work on the Watershed Conservation Project. Daune enjoyed a lifelong career in road construction and snow removal. Daune loved sports, especially baseball and hockey, spending many hours playing and volunteering as a coach / manager. He remained actively involved into his early 80s. He was proud to have been inducted into the Manitoba Baseball Hall of Fame. Daune came from a large family of 10 children; he was devoted to his family. He was especially proud of his grandchildren, spending many hours travelling to visit, watch their activities and spend time telling stories. Daune was predeceased by his parents Noble and Irene (Adamson) Yerex, in-laws Dorothy and Jack Nicholson; sisters and brothers-in-law Sibyl and Galvin Burton, Norma and Jim Fleger, Erma and Cliff Massing, Muriel and Al Bell; brothers Max and Glen; sisters Ardythe Wood and Mavis Williamson, and nephews Chris Yerex and Blaine Burton. He will be lovingly remembered by his wife Joan, married 60 years; children Kim Yerex, Bryan Yerex (Elsie), and Kathy (Jim) Campbell; grandchildren Jason Kennedy and great-granddaughter Abby, Carmen and Mark Yerex, Steven and Shayne Campbell; sister Carol (Ed) Carson; sisters-in-law Lorna and Vera Yerex; brothers-in-law John Williamson and John Wood; as well as many nieces and nephews. The funeral was held at the Neepawa United Church on Friday, October 7, 2016. In lieu of flowers, donations may be made to CancerCare Manitoba, Neepawa Palliative Care or a charity of your choice.
Publish Date: Oct 15, 2016


DAUNE YEREX Daune Yerex of Neepawa, MB; beloved husband of Joan Yerex; entered into rest on October 2, 2016 at the age of 86 years. A Funeral Service will take place on Friday, October 7, 2016 at 2:00 p.m. in the Neepawa United Church, Neepawa, MB. Interment in Riverside Cemetery, Neepawa, MB. Donations may be made to CancerCare Manitoba or a charity of choice. White's Funeral Home, Neepawa, MB in care of arrangements. 1-204-476-2848.
Publish Date: Oct 5, 2016
Make a donation to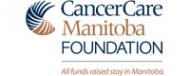 As published in Winnipeg Free Press on Oct 05, 2016
Condolences & Memories
(6 entries)
Joan and family We would like to extend our deepest condolences for your loss. May you find consolation in the warmth of concerned family and friends. - Posted by: Barry and Lorna Reilly () on: Oct 12, 2016

Dear Joan & Family, So sorry to hear about the passing of Daune. May all your special memories of him comfort you during this difficult time. - Posted by: Cheryl Kilburn () on: Oct 11, 2016

Dear Joan, Kim, Brian, Cathy & family. Our thoughts and prayers go with you as you mourn the loss of your dear husband, father & grandfather. May you find comfort in knowing that others are sharing in your loss of our friend, Daune. - Posted by: Pete & Anne Penner (Former neighbours & friends) on: Oct 09, 2016

Our deepest sympathy to you, Joan and family. I'm sure you have many special memories of your life together. Love and hugs from us. - Posted by: Murray and Marie Kolesar (Friends and ball player) on: Oct 07, 2016

To: Joan, Kimmy, Kathy, Brian, and all of the Yerex family. We can't express how deeply saddened we are by hearing of Daune's passing! Our love, thoughts, and prayers are with you at this time of great sorrow! Pam & Jim Lee - Posted by: Pamela & Jim Lee (Family Friend) on: Oct 06, 2016

Our condolences to Joan and family. - Posted by: Cam and Cathy Smith (Freinds) on: Oct 06, 2016
Email Alerts
Sign up for free email alerts of new obituaries for specific people, towns & more.
❮ Go Back to Listings