❮ Go Back to Listings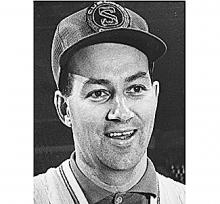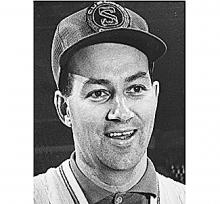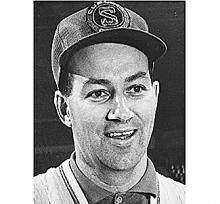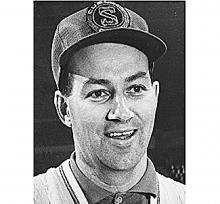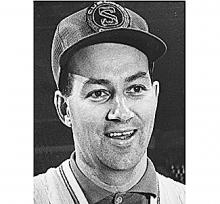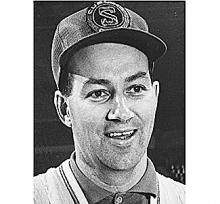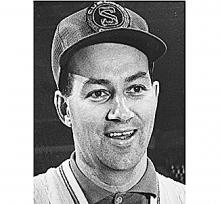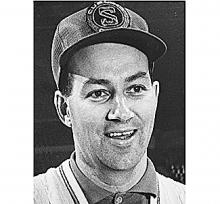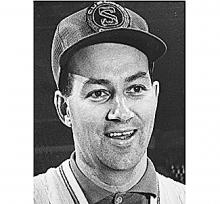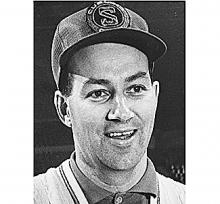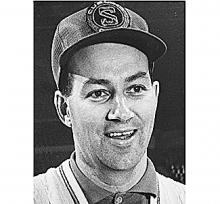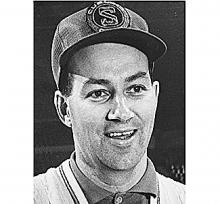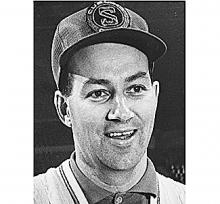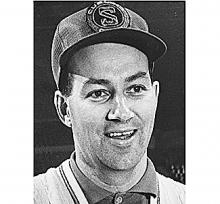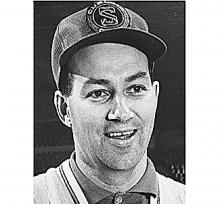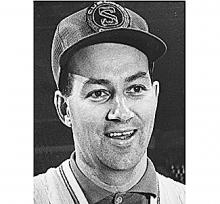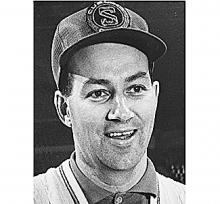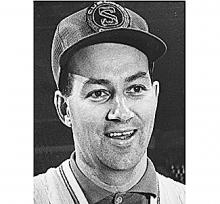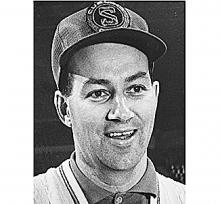 BRUCE MACLEAN HUDSON
Born: Nov 13, 1928
Date of Passing: Oct 08, 2016
Offer Condolences or Memory
BRUCE MACLEAN HUDSON November 13, 1928 - October 8, 2016 Just shy of his 88th birthday, our husband, father, grandfather (Grampy), and friend passed away. Bruce is survived by his loving wife of 61 years, Verla, and their four children: Diane (Jim Husiak), Gordon (Janice Lobson) and his cherished grandchildren, Melissa and Garrett; Elaine LaMonica (Patrick), and Scott (Jeri Anderson) and his beloved grandsons, Brady and Chase. Bruce retired from the Province of Manitoba in June 1987, after 38 years of service, just in time for golf season!! He was always very involved in sports as an athlete, coach, broadcaster, administrator, volunteer, and archivist. He is a Past President and Honorary Life Member of the Strathcona Curling Club, the Manitoba Curling Association and Pine Ridge Golf Club. He was inducted into the Manitoba Curling Hall of Fame as a Curler-Builder in 1994; the Manitoba Baseball Hall of Fame in 2003; and was instrumental in having the Rosedales Baseball Team inducted in 2015. He skipped the Manitoba rinks at the Briers in 1964 and 1967 together with the Senior Championship in 1981. He was on the Manitoba Senior Golf Team at the Canadian Seniors in Calgary in 1991. He loved all things golf, had strong thoughts regarding the direction curling had taken, and without a doubt, the New York Yankees was the only baseball team that mattered! He was a long-time member of Knox United Church, serving on the Board, including being Treasurer for a number of years. He was predeceased by his parents, Gordon M. Hudson and A. Flora (MacLean) Hudson, and his only sibling, Margaret E. Hudson. In lieu of flowers, kindly consider donations to the Manitoba Golf Scholarship Fund, c/o Golf Manitoba, 145 Pacific Ave., Winnipeg, MB, or to a charity of your choice. Celebration of Life will take place on Saturday, October 15, 2016 at 1:00 p.m. at Pine Ridge Golf Club, Pine Ridge Road off Garven Road. "If there ever comes a day when we cannot be together, keep me in your heart, I shall stay there forever". Thanks for the memories, we love you and will miss you so very much.
As published in the Winnipeg Free Press on Oct 12, 2016
Condolences & Memories
(12 entries)
Our condolences to the Hudson family. I just realized I have known Bruce for longer than I thought, some 35 years. In the early years I used to add a couple of e's to the end of Bruce for pronunciation which drove him crazy. Played Bruce only once in the MCA and he shut us up for good, and what made it worse he was so gracious. I got some measure of revenge when I won the Bruce Hudson golf trophy at the ridge and told him it was no big deal. Over the years we stood toe to toe defending our self righteous positions with never a winner A good man always trying to do the right thing. Our thoughts are with you Neil and Gloria - Posted by: neil payne (friend) on: Oct 24, 2016

Very sorry to hear of Bruce's passing. I was fortunate to have the opportunity of curling with Bruce for a few years in the late 1950's at the famous Furby Street Strathcona Curling Club. We have been friends ever since. I learned a great deal about sportsmanship from Bruce and admired him greatly both on and off the ice. I consider myself fortunate to have known him. Our deepest condolences to Verla and family. Jim Ursel and family - Posted by: Jim Ursel (friend) on: Oct 14, 2016

Verla/Diane/Gordon/Elaine/Scott and family. I was so sorry to hear of Mr. Hudson's passing. He was always Mr. Hudson to me. I have many memories of all of us kids on the street playing and him out there as well. It has been such a sad time for all of us on the "Bay"; loosing three Husbands, Dad's and Grampy's all within the past 6 months. I truly have a heavy heart for all of you at this time. My deepest condolences to all of you! - Posted by: Karen Ausmus (nee Drummond) (Neighbour ) on: Oct 13, 2016

Just learned of Bruce's passing - he was a long time supporter of Knox, and we have deep gratitude for all his work here, and his stories and personality. Our prayers and thoughts are with all of you during this time. - Posted by: Bill Millar (Knox United) on: Oct 13, 2016

For me, Mr. Hudson represented so many things I love about Pine Ridge Golf Club. I do not know Mr. Hudson very well, but I have shared lunch with him on several occasions. His stories and thoughts about our Club will be cherished by me. I am lucky to have had those connections with him. He always remembered my name and was so genuine when we exchanged hellos. Mr. Hudson also quietly left his mark at our Golf Club with generous contributions to various projects. Mr. Hudson, you will not be forgotten at Pine Ridge Golf Club. Johnny Braun - Posted by: Johnny Braun (Fellow Pine Ridge Member) on: Oct 13, 2016

I offer my condolences to Verla and the Hudson family on their loss of someone, who I considered a great friend, associate and who I could discuss and sometimes debate, regarding the various players, teams and organizations in curling and baseball in the country. I was particularly impressed with his love of curling, his recognition of the role his father, Gordon, played in the development of the Strathcona Curling Club and in curling in Manitoba. As he was long time Trustee and associate of the Strathcona Trust, sponsors of the provincial curling championship, I will miss his guidance. - Posted by: Jack Callum (very good friend) on: Oct 13, 2016

The memories of times shared will remain strong because the love for each other has found a permanent spot in your heart. May the closeness of your family help you in dealing with the loss of a special husband, father, and grandfather. - Posted by: Michael MacKay (Friend of Gord and Janice) on: Oct 12, 2016

My most sincere condolences to the entire Hudson extended family. Keep Bruce in your memories and he will always be with you. - Posted by: John Nordien (High School friend and hockey linemate of Gord Hudson) on: Oct 12, 2016

My thoughts and prayers are with Verla and family on the passing of Bruce. He was great man and a true gentlemen. He never waivered on the principles of what made life, sports and particular the game of curling great. I know Bruce and Dad were long time friends and dedicated Strathcona members who spent many hours talking and debating curling strategy at the old club. Having had the opportunity to curl with him at the Highlander (Strathcona) with my junior curling friends we all learned an incredible amount of knowledge and wisdom.....not only about curling but also on being a competitor. Most recently I had the opportunity to participate on the Strathcona Trust as a trustee with Bruce. His oversight and ideas are something that will be used for many years to come. Bruce, you will be missed. - Posted by: Bob Scales (Friend and son of long time friend to Bruce, Mac Scales) on: Oct 12, 2016

My condolences to Verla and family on the passing of Bruce. Although I was 3 years younger we attended Gordon Bell at the same time and were members of the Rosedales in their glory years. I always remember walking home together from school together. He lived on Garfield and I on corner of Aubrey and Westminster. We would part with me offering "See you tomorrow Bruce" and his response every time was "not if I see you first" Never forgot that. Rest in peace Bruce. Andy Lillie Tucson Arizona. - Posted by: Andrew R Lillie MD (Old friend and team mate) on: Oct 12, 2016

So sorry to hear that you have lost your dear Dad. Sounds like he was quite the guy. My heart goes out to you and your family. - Posted by: Darlene Auld (Tober) (Diane's school friend) on: Oct 12, 2016

I was saddened to learn of Bruce's passing in this morning's paper. Around the time that Bruce and his Strathcona rink mates were putting the old club back in the spotlight, I was a young junior player. At that time junior club curling was a pretty big deal...we wore the big black and red knit sweaters and felt boots with great pride. Bruce, and his team were bigger than life to the younger guys and we all wanted to get to the Brier after what they accomplished. I know that Bruce, Harvey and others inspired many of the juniors to get better at the game, and perhaps just as importantly, to proudly wear the gear that identified us as members of the greatest curling club in town, the Strathcona! - Posted by: Jeff Braid (Strathcona Curling Club Alumni) on: Oct 12, 2016
Email Alerts
Sign up for free email alerts of new obituaries for specific people, towns & more.
❮ Go Back to Listings