Search:

Winnipeg Free Press Passages
All Titles
Notices are posted by 10 am Monday through Saturday
❮ Go Back to Listings
JOHN CHARLES WOODBURY
Born: Mar 09, 1928
Date of Passing: Jan 12, 2017
Offer Condolences or Memory
Make a donation to CancerCare Manitoba Foundation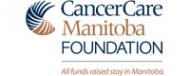 JOHN CHARLES WOODBURY In the loving arms of his family, John Charles Woodbury of Winnipeg, Manitoba, passed away peacefully on January 12, 2017 at Lions Manor, 320 Sherbrook. Jack was born in Winnipeg to Ernest and Florence Woodbury on March 9, 1928. For Jack's children, his wistful tales of growing up in the West End made Winnipeg seem an extraordinary place, truly a home like no other. After graduating from Gordon Bell High School, Jack attended the University of Manitoba, obtaining a BA Honours in English Literature in 1950. It was during this time that he met his singularly adored, Gertrude Ruth Hirt. In the quick of a love that would last a lifetime, they married in 1951 and moved to Ontario, where Jack earned an MA in English from the University of Toronto. He began his teaching career at the University of Waterloo in the mid 1950s, later securing a professorship at the University of Manitoba where he remained until retiring in 1993. He garnered much fulfillment through his students, many of whom went on to become well-known writers, poets, and filmmakers. Jack and Gertrude loved the outdoors and spent many summers camping across Canada. The two years they spent together in England's Lake District were particularly memorable. Chess was a lifelong passion for Jack. In retirement he was Webmaster for the Manitoba Chess Association until 2005. Jack is survived by his beloved wife of 65 years, Gertrude, also of Lions Manor in Winnipeg. He leaves behind his children, David (Becky Barrett) and Jennifer (Steve Gouthro); his granddaughter Maia Gyles (Geordie); great-grandsons, Theo and Jasper; his sister Joan Rizi (Fabio) of Toronto, and numerous nieces and nephews. Jack was predeceased by his brothers Leonard and Frank Woodbury. The family wishes to thank the compassionate and attentive staff at Lions Manor 2nd floor. Cremation has taken place and Jack has asked that there be no memorial service. Instead, remember him by giving a donation to CancerCare Manitoba or the Winnipeg Humane Society (in memory of the many cats who gave him so much joy).
Make a donation to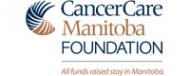 As published in Winnipeg Free Press on Jan 14, 2017
Condolences & Memories
(17 entries)
I'll never forget the glimmer in Prof. Woodbury's eyes when reading Blake, sometimes to the point of tears. He brought poems to life. I can still hear and see him read this poem in particular: Tyger Tyger, burning bright, In the forests of the night; What immortal hand or eye, Could frame thy fearful symmetry? Prof. Woodbury taught me about Romantic poetry and film, including classics The Taxi Driver and Rear Window. I am sorry I missed this notice at his passing, and now see his son has also passed. My sincere condolences to the family. - Posted by: Tamara Bodi (Former student) on: May 18, 2022

"Jack" Woodbury, as we knew him in the Manitoba Chess Association, came along at the right time for the MCA. Long ago he was a solid competitive player. After retirement he built up the website in a special way. He combined a number of skills which, together, made the website a real pleasure to read. He was web master and chess analyst with a very obvious skill and ease in expressing himself. Any one of these skills is appreciated; all three, together, were very special indeed. Jack was so good, in fact, that he simply put the MCA magazine Exclam! permanently out of business. A quarterly magazine simply could not compete. I know. I was the penultimate editor of Exclam! - Posted by: Nigel Hanrahan (Friend) on: Sep 16, 2018

I was Jack Woodbury's student in the 90s. Like the other former students here, I was permanently changed by his classes. He had an eclectic, powerful, evocative critical language for exploring literature; I've never seen anything like it (and he refused to publish anything!). He was a visionary genius, and I will never forget him. - Posted by: Colin Fewer (Student) on: May 17, 2017

I was in Professor Woodbury's courses in Shakespeare and in Renaissance and in 17th century literature and the experience left an indelible mark on me, and on my wife, who shared these classes with me. I have recently retired from a career in teaching English literature and throughout these years Professor Woodbury's notes have never left my side. I have studied under and taught with many excellent teachers but none could compare with Professor Woodbury as a source of living inspiration: he taught me a way of thinking that has extended way beyond the particular subject matter which I studied with him so many years ago. My wife and I have talked to each other and to others about the Woodbury experience literally hundreds of times over the years – especially his class on Spenser's "Epithalamium" from which we exited limp as noodles and intellectually transformed. All of our friends know who 'Woodbury" was, as do our children. I suspect, when they are older, our grandchildren will hear about Woodbury in their turn. - Posted by: Zailig Pollock (student) on: Mar 10, 2017

I studied Shakespeare and Spenser with Jack Woodbury from 1972-1974. What a true inspiration he was to me. I have every single page of my notes from every one of his classes. I'm now in my 39th year of teaching English Lit and so much of what I do is still inspired by him and is a tribute to him. His lectures were an exhilarating and mystical experience and he made our texts seem sacred. I spoke to him at great length by phone in 2008 when I was passing by on a sabbatical. I'm so glad I had a chance to thank him for the inspiration he was to me. I remember asking him if I could buy him lunch or a coffee and he made me laugh when replied that he'd be happy to talk to me by phone for as long as I liked, but that life was so precious to him and that he'd put his teaching days behind him so he could spend more time with his beloved wife--he didn't want to be away from her. I thought how lucky he and Gertrude must have been to have that kind of love burning so brightly still, after all those years. Whatever I give to my students, I give because of Jack Woodbury. His sensitive and insightful approach to Renaissance texts is still infused in so much of what I do. I only knew him a a teacher and mentor and can only imagine how wonderful it must have been to have been blessed with his personal presence in your lives. Please accept my most heartfelt condolences on your loss. I wish you the strength to endure that which cannot be endured. It was a great honour for me to have know this wonderful man. I will always be grateful for what he gave me. - Posted by: Peter Paolucci (Student) on: Mar 09, 2017

Professor Woodbury taught me back in the 80s. I have often thought of him fondly over the years. I remember being spellbound by his lectures on TS Eliot and Yeats. I took his film classes and he made me think about movies in a new way. He was a gentleman in every sense of that word, who respected his students and was passionate about his subject. I used to leave his class as if I were floating on a cloud. He taught me to be a deeper reader and challenged my thinking. What an honour to have been one of his students. - Posted by: Anita Moeller (student) on: Feb 03, 2017

Our deepest condolences to Mr. Woodbury's family. Can you please convey our best wishes & thoughts to Mrs. Woodbury? We were neighbours for decades until they moved from Pasadena Ave. a few years ago. I am sorry to learn he was ailing before his passing. May he rest in peace. - Posted by: Raji Parameswaran (Neighbour) on: Jan 21, 2017

Thinking of you and Becky at this time. Condolences on you loss. Savour the many memories. - Posted by: Pat Gannon (Friend) on: Jan 21, 2017

David - we were saddened to hear of the death of your father. We hope you (and Becky) have many happy memories to sustain you now. Sandra & Doug - Posted by: Sandra Hardy; Doug Smith () on: Jan 19, 2017

David and Becky, condolences from Sharon, Melissa and I on the passing of your father David. I know you were close and that he was a great influence. - Posted by: Ron Bailey (Family friend) on: Jan 18, 2017

Jack Woodbury and Vic Cowie, in their ability to inspire students, were the two diamonds in the crown of the English department. - Posted by: judith flynn (former colleague) on: Jan 17, 2017

I am deeply saddened to learn of Jack's passing. Many years ago, he taught me Romantic literature and metaphysical poetry, in courses that left an indelible impression on me. I would leave each class, which ended, I seem to remember, in the late afternoon, feeling that I had been taught something that was as yet just out of reach. Years after the courses ended, I would be reading Wordsworth or Blake or Donne and be suddenly transported back to those late afternoon classes with the recognition, "that's what Woodbury meant." - Posted by: Judith Owens (former student, friend) on: Jan 15, 2017

David, Condolences to you and your family on the loss of your father. Joanna Plater - Posted by: Joanna Plater (friend) on: Jan 15, 2017

Our deepest sympathies on your loss. We understood from our conversations how close you were and what a wonderful relationship you had with your dad. May he continue to inspire you as he has throughout. in solidarity, Leona and Vic - Posted by: Vic and Leona Schroeder (friends of David and Becky) on: Jan 14, 2017

Jack Woodbury inspired a love of literature and, later of films and film making that has enriched my life for more than fifty years, when I became one of his students at the University of Manitoba (University College). His gentle and respectful manner with his students was blended with a fierce passion for the creative work and the creative process. He will always be remembered with the deepest gratitude for his gifts. - Posted by: Laura Allan Steiman (Student) on: Jan 14, 2017

David and Becky, please accept condolences from Brien and I on the passing of Jack. We are thinking of you. As an English major from the U of M there are many, many students who will well remember their days at University and either a class with Jack or their awareness of him in the faculty. - Posted by: Susan Hart-Kulbaba (friend of family) on: Jan 14, 2017

Mr. Woodbury -- he preferred to be addressed as "Mr."-- was the most interesting and inspiring teacher I had in university. Seemingly shy and soft-spoken, no showman or entertainer, it was his analytical brilliance and love of language that inspired us and made his classes memorable. No one before or since ever conveyed to me a greater awareness of the depth of meaning in any text. And in language so deceptively simple. I shall be ever grateful for his teaching. - Posted by: Lionel Steiman (former student) on: Jan 14, 2017
Email Alerts
Sign up for free email alerts of new obituaries for specific people, towns & more.
❮ Go Back to Listings