Search:

Winnipeg Free Press Passages
All Titles
Notices are posted by 10 am Monday through Saturday

❮ Go Back to Listings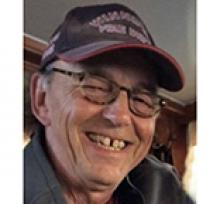 THOMAS DAVID BENEDICTSON
Date of Passing: May 23, 2017
Send Flowers to the Family
Offer Condolences or Memory
THOMAS DAVID BENEDICTSON 1952 - 2017 Captain Thomas "Tood" David Benedictson passed away unexpectedly at home on May 23, 2017 in Winnipeg at the age of 64. Tom is survived by his daughter Katrin and sons Cameron and Joel, who will miss their Dad dearly. Tom was born in Winnipeg in 1952 and was a lifelong St. James resident. He proudly served as a fire fighter for the Winnipeg Fire Department, where he was able to fulfill his passion for helping others and achieved the rank of Captain before retiring. A Celebration of Life is scheduled for Tuesday, May 30 at 12:00 p.m. at Bruce Park at the east entrance off Douglas Park Road. In lieu of flowers, Tom's family wish that you make a donation to a charity of your choice that you feel will honour his legacy of helping others. For those who wish to sign the online Guest Book please visit our website. www.chapellawn.ca 204-885-9715.
As published in Winnipeg Free Press on May 27, 2017
Condolences & Memories
(36 entries)
A toast to an absent friend. - Posted by: Mona Anderson (Friend) on: Jun 15, 2017

I first met tom in Hawaii whilst there with my parents we all clicked straight away and he and my dad had an instant bond, my dad was in a wheelchair after a leg amputation and Tom somehow took on roll of our "Butler" my dad also a wonderful person was asked who was the guy with a smile who was always pushing him around in his wheelchair my dad introduced Tom as his Butler that how it came to be, it was one of the best holidays ever and Tom was a huge part of that trip, we were lucky to have made contact just recently via Facebook and reminisced, I was so very, very sad to read of his passing and my thoughts are with his family. - Posted by: Gill Pressman (Friend) on: Jun 03, 2017

I sit here in shock and disbelief with tears that a dear friend is gone. Just caught up with Tom about a month ago at Stella's. It was wonderful to visit. I was supposed to call him when I got home. Well I am home and saddened by the news on our website and then the notice on social media. Tom was one of those breaths of fresh air that came in the door after a long night at the hall. Truly a person well thought of by his peers at work and, judging by the comments, many throughout his time. Good memories. Blessings Tom and to your family. - Posted by: mike (firefighter and friend) on: May 31, 2017

My condolences to Tom and his family. Truly sad. I first met Tom when he lived across the street on Vimy Rd in St. James while I was hanging around with a mutual friend who lived across the street from him. Tom was always the same upbeat person...amazing really. Tom and I eventually became neighbours on Vimy back in 1985/86 when Tom built his new house kitty corner to ours. Small world. We later moved to Charleswood in 1987 and my wife Cathy and I would often bump into him now and again in and around Assiniboine Park. Often It would be 45 minutes later and were bidding each other goodbye. We would meet up again some years later when our 9 year old sons ended up in the same Air Cadet Squadron on the Air Base. In a few months that same 9yr old will have been on the WFD as a Paramedic/FF. Tom was always good for some stories, laughs and getting caught up! Often we would often run across each other while biking through Assiniboine Park. RIP "Tood" - Posted by: Paul Risk (Highschool Friend) on: May 30, 2017

We will miss running in to Tom, always enjoyed catching up with him. Rest in peace Tom - Posted by: Gledhill Family (Friend) on: May 30, 2017

Saddened to hear this news. Tom was a great presence around St. James. Always a smile and time to talk and share a story. Our time together watching our sons journey through school and sports was great fun. He took tremendous pride in the adventures and life journey of all his children. Last visit was at Joe Black's with a coffee and camera in hand as Tom wandered over the bridge to Assiniboine Park with his camera. RIP - Posted by: Rob Wilson (Friend) on: May 30, 2017

I am so sorry for you loss. I am sure it leaves a huge empty spot in you lives. I had the privilege of going to John Taylor with Tood and reconnected with him later at Deer Lodge CommunityClub. He was truly a gentle soul! It is true that the good one go too soon. - Posted by: Susan Ushock (Angus) (Friend) on: May 30, 2017

Dear Cam,Joeland Katrin. We are sorry to hear about the loss of your great dad. He was a great friend and person with a great heart and was like a second dad to Amanda. He always welcomed her with open arms. Our thoughts and prayer be with you during this time. If you need anything please call us. Take care. Sending you hugs and love to all of you. - Posted by: Bernie,Harry and Amanda Fry (Friends ) on: May 30, 2017

I'm sorry about the loss of Tom I knew him through school when Cameron and Joel went to school with my kids (Kayla, and David). Tom was a very loving father and was always there for his kids, I always enjoyed talking to him when I seen him at the band concerts or any other functions the schools had, Tom was friendly to everyone, he will be so sadly missed, my condolences to the family. Rest in peace Tom - Posted by: Gail mckie (Friend) on: May 29, 2017

I was so saddened and shocked by Tood's passing. I have known Tood since he was born, living a few doors from their family on Vimy Rd. After high school, I lost touch with him and just reconnected at San Vito's. He knew everybody we grew up with and what they were now doing. He was so open and honest. I remember as a youngster he had a great imagination and entertained us with stories of the adventures of his dog, Boots. Also the May nights of cards with his Granny, Mom, brother and Tood. We will all miss him but none more than his daughter and sons. Muzz, friend - Posted by: Murray Stone (Childhood friend) on: May 29, 2017

As a family, we met Tom about fourteen years ago when he was coaching hockey. Tom was our sons first hockey coach and we remember him for his kind and encouraging words of support around the rink. My husband (Eddy) and I shared many laughs with Tom during those hockey years, and after as we would frequently bump into Tom at the park, Sargent Sundae or just around the neighborhood. Our thoughts and prayers go out to Katrin, Joel, Cameron and his entire family. So long for now Tom 💚. - Posted by: pearl kavanagh-stoesz (friend ) on: May 29, 2017

We are the parents of Teddy Cade - one of Toods closest friends from grade school and up. We remember Tood as a young boy who was raised to be such a giving, caring young man with such a kind heart. He has always been family to our entire family - we as well as our 4 daughters and our 2 sons ALL love him and are so very saddened to hear of his passing. We send our heartfelt sympathy and love to his family - our hearts go out to his children. We will miss you Tood. Love Pat and Ted Cade Sr. - Posted by: Pat Cade and Ted Cade Sr. (Parents of Teddy Cade - Toods close friend) on: May 29, 2017

I have know Tood since I was literally 10 years old which is now 50 years. We grew up with him as one of my brothers best friends - he was another brother to us - he was family to us. I moved to Calgary after high school but always managed to have a great visit with Tood whenever he was in Calgary or when we came back to Winnipeg to visit with family. We LOVE Tood. He was a kind, gentle, caring, giving soul. He always had such a big smile on his face and even through his own tough times he was kind to everyone and kept his smile going. We will be sadly missed by so many. There is another angel in Heaven now. We love you Tood and will miss you always. With deepest and heartfelt sympathy, Love Sharon and Steve ( my husband who also loved Tood and is saddened ) - Posted by: Sharon Cade (Friend and Sister of Teddy Cade - One of Toods closest friends) on: May 29, 2017

The last time I saw Tom, we chatted in line at San Vito. Only after our conversation did it register that he had paid for my coffee, while I was distracted by his engaging manner. Such a great guy; always quick with a smile and ready with a kind word. Rest easy, brother. - Posted by: Lionel (Fellow FF) on: May 29, 2017

It is with heavy hearts we say goodbye to a wonderful person. Your smile and kind words will be missed by all who knew you. - Posted by: Gord and Cathie Swaile (Friends) on: May 29, 2017

So sorry to hear about your dad, Katrin. This is a very sad time for you and your brothers. We didn't know your dad but he must have been a good father to have brought up such a lovely daughter. Our sincerest condolences. Arlene and Bryan Keller - Posted by: Arlene & Bryan Keller (Friend of Katrin) on: May 29, 2017

Dear family and friends of the great Tood. I knew him from afar, although we did talk ( he was a couple of grades ahead of me). But I absolutely can hear his distinctive and kind voice and big chuckles. He was kind of a celebrity at JT - everyone knew him and liked him. He wore black a lot . I see him in a long black coat, shoulder length black hair, smiling hugely. I was shocked to see this just now on Facebook. I thought of him many times since way back and wondered about him. It sounds like his life was very very good. His kids are probably just so cool and good. I am deeply sorry for your great, great loss. He is in you, and always will be. - Posted by: Debra Mosher (high school friend) on: May 28, 2017

I only knew Tood for a few years when I was a teenager and he was my best friend. Summers were always fun with him around and I so appreciated his laugh and happy way to look at things. Over the years I realized that he was one of a kind with his kind and gentle nature.. As a result I had wanted to reconnect with him and did so recently but sadly it was only for a short time. I know wherever you are Tommy, you are brightening up someone's day. - Posted by: Carol () on: May 28, 2017

We just want to express our condolences on Tood's passing . Thinking of all the family at this very hard time. He was a kind and caring man. We knew him from high school days and loved running into at Tim's and other St. James locations and catching up. - Posted by: Dale & Linda Vosper (Friends from old days) on: May 28, 2017

My condolences to Toods family. I'm so sorry kids. I have known your father for 40 yrs. Just a nice guy. Always. He will be missed by the many friends he had. God bless. - Posted by: Darrell Lewicki (Friend) on: May 28, 2017

You could always tell Todd coming a mile away, he had that unique bounce in his step and that smile that lite the path for him. I knew him through school and then had the pleasure to see him often, after, when our Daughters were in school together. However, my earliest memories of Tom where from when we were young children and his Mother and my Father use to work at Anthes Foundry and we would be at the Christmas parties and summer picnics together. He always had time to talk and loved to reminisce. Such a bright lite will be missed - Posted by: Kathy Humpage Smith (Friend) on: May 28, 2017

I have known Tood for 45 Years as he is one of my brothers best friends. In all these years I have never seen Tood with anything but a smile. Tood had such passion for people and life. I remember a story he told me how he saved a young man from ending his life. This is who Tood was - so compassionate and he always offered you his smile. I will miss your yearly trips through Calgary on the way to the coast Tood. You are very missed ! With heartfelt sympathy ... Shawn - Posted by: Shawn Cade (Friend) on: May 28, 2017

I'm remembering Tom's laughter and many stories, I am so sorry to hear of Tom's passing and want to give my condolences to his children Katrin Cameron and Joel. Your dad was a wonderful giving person and know that there are many hearts your dad touched and made this world a better place to be. - Posted by: Shane Ferguson (Retired Co-worker firefighter) on: May 28, 2017

I was shocked & saddened to read of Tom's death. I was Secretary at Silver Heights Collegiate & he was one of my favorite Parents. He came to the school often to pick up the kids for various appointments & he always came to the office for a visit & to share a joke. From time to time he brought little treats to the office. He always told me to stay til the end for the best gift but circumstances prevented me from bethere for his last gift. The last time I saw him he said"I told you to stay to the end for the best gift". He always had a big smile & when I opened the paper & saw that smile, it was a shock. Rest In Peace Tom! I know you'll be missed & never forgotten. Your stories will live on. - Posted by: Bev Russell (Friend) on: May 28, 2017

Sweet dreams old friend - Posted by: Doug Major (Friend) on: May 28, 2017

I recently connected with Tood. It's been a long time since high school and we would write chapters to each other catching up on things. He wrote so frankly about his life and seemed really content. There were some really funny parts too. Always thought I'd see him again someday. Perhaps on the other side. - Posted by: Anita Price (Friend) on: May 28, 2017

We will all miss Tom tremendously, He always had a smile for anyone and was a dear Brother to many Firefighters. I considered him a dear friend, RIP brother - Posted by: Alex Forrest (Friend) on: May 27, 2017

Just heartbroken to hear about Tom's passing. He was a great friend and a great coworker, a great father and just a great human being. We worked both together and at different halls on our 30 plus years as firefighters. It breaks my heart that he got so little retirement. Sometimes the world can be so cruel. I just hope he is in a better place. - Posted by: Bruce Meyers (Co Worker) on: May 27, 2017

Dear Tood, I'm so glad we just met in April for coffee. Little did I know it would be the last time I'd see you. You were the one that brought up how long we've been friends, over 50 years. I always loved 'hanging' out with you when we were kids, especially going to your house where Granny or your mom would sit for hours talking and giving advice or telling a story. There's going to be void when I visit Winnipeg now. I will miss you and your friendship, our daily chats on Facebook and your beautiful photos. God speed old friend❤️ - Posted by: Deborah Bartlette née Farrell (Long time friend) on: May 27, 2017

So sorry for the loss of our friend Tood. lots of memories. Accompanied Tood to city hall in 1976 where he applied for the fire department and convinced me to apply for police. Rest in peace Tood. You were one of a kind - Posted by: Tom Legge (Friend) on: May 27, 2017

Tom was always an absolute delight to serve. He brought his light to so many mornings over the last few years. He remembered all of our names at Stella's, and always said hello even if I wasn't his server that day. I hope they only serve milk -- the pink ones -- in heaven because who needs that cream stuff anyways? Your sweet smile will be missed and will never be forgotten, Tom. - Posted by: Alexa Parker (One of his regular waitresses :)) on: May 27, 2017

The world lost an amazing man and a great firefighter. Never saw Tom without a smile on his face and never went too long without hearing his infectious laughter, even at the toughest of times. He taught me so much and we shared many memories. He will be sadly missed. Rest in paradise my friend. - Posted by: Ryan Yasinski (Friend and co worker) on: May 27, 2017

Great guy, great smile, great firefighter, obviously a great dad. Tom will be sadly missed by all who knew him. - Posted by: Bill Clark (Friend) on: May 27, 2017

Tood was my first and best friend when I moved to St. James in the 7th grade. I have so many memories of growing up together. I could always count on Tood to bring me up to date on everyone we knew when we were kids whenever I came back to Winnipeg and had coffee with him at San Vito's. He was a true friend to so many people and will be missed by all of us. - Posted by: Tom Bartlette (Friend) on: May 27, 2017

I will always remember Toods generosity, soft presence and warm hugs. I have the greatest memories of Tood from tobogganing, Tim Hortons visits, and frequent run ins with him at Assiniboine park where he loved to take his long walks. Love you very much Tood. Was such an honour to have you in my life growing up. I am so happy my mom had such an amazing person in her life to call a friend. - Posted by: Dani Lewicki (Dear friend ) on: May 27, 2017

So sad to hear! Such a kind man who always had time for you and a smile on his face.Tom you will be missed!! XO Lori,Craig and family - Posted by: Lori and Craig mason (Friends) on: May 27, 2017
Email Alerts
Sign up for free email alerts of new obituaries for specific people, towns & more.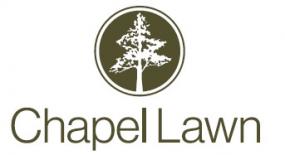 Chapel Lawn Funeral Home & Cemetery
4000 Portage Ave. (Map)
Ph: 2048859715 | Visit Website
❮ Go Back to Listings