❮ Go Back to Listings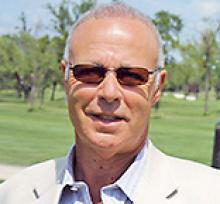 EARL SHIBOU
Born: May 19, 1945
Date of Passing: Dec 24, 2017
Offer Condolences or Memory
EARL SHIBOU May 19, 1945 - December 24, 2017 10:40 p.m. THIS IS EARL. A brief attempt to capture his essence. Earl was born in Winnipeg in 1945 as the result of a silent pact by a small group of Hadassah women to repopulate Jewish children post Hitler. Sophie Shibou was the eldest of these women being in her early forties but equally committed with the others to fulfill this retaliatory decree. Earl always believed he was born for a special purpose. This purpose was illusive however and Earl spent many years trying to find it often using various enhancement substances along the way. Good old Jack Daniels was a perennial favourite. Earl spent his youngest years accompanying his parents to Florida for extended winter vacations. His mother, a teacher, home schooled him on those trips. He had a pampered childhood by most standards, yet was not an easy child as he himself would admit. Long trips one on one with a set of older parents may have been the reason for Earl's bizarre life observations, his humorous outlook and definite Yiddishkeit. Junior high school and high school consisting of Queenston, Grosvenor, River Heights and Kelvin were a blur of antics much to Sophie Shibou's chagrin. University of Manitoba for two years and then Chartered Accountancy with articling at Nitikman, Linhart & Co. brought Earl to his adulthood, reluctantly. Earl's work career was a constant reinventing of himself and starting over again when unforeseen obstacles forced him to change his course. In the 1970s Earl was the King of Hash Jeans located in Winnipeg and Los Angeles. Earl was honoured in 1977 by being asked to join a small group of "Outstanding Young Canadians" to dine with Queen Elizabeth II in Ottawa. The framed invitation was always a special talking point to any newcomers to his private man cave. www.inthe70s.com/clothes/hashjeans0.shtml In the late 1970s to mid 1980s, he started a chain of retail jean stores, Thrifty Jeans, located in Palm Springs and Indio, California. From the late 1970s on, I was fortunate to not only be his wife but his business partner. In the mid 1980s to late 1990s Earl started Wear Wolf Apparel and we employed over 200 people located in Winnipeg and Altona, Manitoba. Earl was beloved by all who worked for him. The turn of the century was the start up of Canada Rx Connection, an internet prescription referral business to present. Earl was finally using his accounting degree to his fullest and loved his work. A new Corvette Stingray was added to his must haves in 2017 and he was reborn! Along the way Earl Shibou worked hard and played equally hard. He loved hockey, football, golf and gambling with all three sports. Las Vegas was a mere pit stop on many travels. He loved food and wine from Chateau Neuf du Pape, 1978 to Faith's caviar pie to a Pink's chilidog on North La Brea in Hollywood. Let us not forget a Cuban cigar smuggled into LAX for dessert and he was in heaven! Earl particularly loved hockey and played for many years with the Jewish Winnipeg Hockey league Maccabiah. He was the proudest when he was finally able to play with his two sons Aaron and Jordan, 16 and 15 years old respectively at the time and won the 1994 championship title. A trimaleollar ankle break ended his "illustrious hockey career". Golfing was his passion in the last 10 years or so. He loved all his Glendale, MB, Palm Springs CA and Tucson, AZ golf friends dearly. To play with Earl was to be always entertained and to definitely remember him if just met. As well to wait endlessly for him to take a shot, I have been told! He would tell everyone he could that his father was a founding member of Glendale Golf Club in the 1950s. Graduating from the Betty Ford Center in 1980 as the first Jewish graduate, before Elizabeth Taylor, he always recounted, was an accomplishment he held most high in his life. Earl was addicted to many things but mostly life and always fought to stay back on his path of being a strong, loving, engaged father, husband and friend. Earl loved animals. Earl flew across the country the same day he heard Rocky, alav ha-sholom, his grand-pet chihuahua, was sick with congestive heart failure. Many pets over the years shared our home with his last and most beloved dachshund Sharkey, the well travelled therapy dog. Earl was first married to Donna Glesby in 1967. He is survived by and will be fondly missed by many in this family, including several ex-brothers-in-law. Two children, Tracy Shibou and Nikki Shibou are the blessings from those years. Earl and I met in 1973, lived together in 1974 and married in 1977. Three children, Aaron Shibou, Jordan Shibou and Meka Shibou are the blessings from those 44 years. He is survived by countless family members that will miss his genuine character for a very long time to come. Earl loved his five children intensely with a unique individuality with each relationship. He watched over and protected with swift action whenever he saw fit like a male lion over his pride. He was further blessed with five grandchildren, Hannah, Emma, Nina, Ike and Ryan. His children and grandchildren all surrounded him until his last breath. Earl was interested and studied the Kabbalah in the last years. Earl was 39 when his father passed away and Earl became ill on August 12, the day of his father's funeral. Aaron, his first-born son was 39 also on his father's passing. If he has indeed transcended to another place where he is entertaining, making new friends and seeing old ones, he has also left in this place his older sister Joy Sures who he adored, his brother Keith Shibou and sister-in-law Simmie Shibou, and so many nieces, nephews, grandnieces and grandnephews that he loved. Each and everyone as special as the next to him. Earl has left so very many people behind from his oldest friend David Reycraft, going back to two years of age to Dr. Marvin Slutchuk, his doctor and friend of over 50 years, witness at our wedding and emotional and spiritual support through the last days of his life. Mere life long gratitude will never be enough to those who shared and supported our final earthly journey with Earl Shibou. Everybody that knew Earl adored him and everyone that did not know him wanted to! Thank you to CancerCare Manitoba, in particular Dr. Chowdhury, Dr. James Paul, Linda Davidson RN and the Palliative Care team who are all the warmest, caring and wonderful people and whom you truly pray you will never have to meet! Thank you to Rabbi Alan Green for helping us with the transition between Earl's physical order of energy here to the disorder of his energy there. He is undoubtedly very happy! Earl, you charmed me to death! My darling, darling Earl "Near far wherever you are, you will always be safe in my heart". Love you forever and the legend will NOT end. Carla.
As published in the Winnipeg Free Press on Feb 17, 2018
Condolences & Memories
(9 entries)
On this the anniversary of your birth, You are missed, Earl. - Posted by: Rocky (Friend) on: May 22, 2020

It was an ordinary day today when I was scrolling my mailbox looking at my inbox for some old emails & it is when I found out the trail of interesting conversation with Earl Shibou. Earl & I got acquainted on October 13, 2010 when he called the technical support of Quick books in India regarding some issues in his account & it was a very long call & while fixing the call Earl started sharing his story that how he started Hash Jeans & the transition to RX Connection. I still remember how he influenced me to stay positive in life. We started exchanging emails on N off checking on each others health, work, life, etc. He used to forward me emails he received from Indian Pharmaceutical companies. Also he discussed with me about buying an agricultural land in U.P state in India. All these attributes showed how hardworking & positive Earl was, that without even meeting me we developed this kind of friendship. The last email I received from Earl was on Mon 1/6/2014 3:36 PM stating- "And the very same to you, Deepak, my friend across the oceans. Hope this finds you well. Earl" After this day both Earl & I got busy in our lives & could not communicate. Now that I've immigrated to ON Canada, I was very excited that I will write to him & see him in person. However today when I found out about his demise it was heartbreaking as the dream of meeting him in person will always be a dream now. Earl was such a wonderful human being to know in my journey of life. My condolences to Earl's family. Good Bye my friend & you rest in peace. Your Friend who has now crossed all the oceans & in your country. Deepak. - Posted by: Deepak Karir (Earl's Friend Across the Oceans. ) on: Mar 31, 2019

Carla Earl touched so many hearts, and he continues to do so by what you have so beautifully written . May his relationship always be there with those he so loved and cherished Earl will always in my thoughts of so many good memories since early childhood. Will Hechter - Posted by: William Hechter (Cousin) on: Apr 16, 2018

Carla, Your brief recap of Earl's life was a trip down memory lane for me; since our relationship dates back to our CA student days I have had the privilege of being in the audience during many of the events. In the recent years its was an annual lunch Earl was a special man and I know that you will fully understand when I say that he was never boring Take care Jim - Posted by: Jim Smith (Friend) on: Feb 21, 2018

Carla, thank you for sharing, and my heartfelt condolences to all. Earl was an extraordinary individual who stimulated the lives of everyone who came into his orbit, mine included. To this day I cherish the memories of our dinners together, from the Dom Perignon to the crème caramel, the times at WearWolf, Saturday lunches at RJ's and of course the golf course (you were told correctly!). Earl lived a life with the passion and courage that few could muster, but many envied – often in disbelief, but envious, nonetheless! Indeed, his legend will live on! - Posted by: Guy Girardin (Friend) on: Feb 20, 2018

Carla, I had the pleasure of meeting you and Earl here in Toronto at the wedding of Al Blank's son a few years back. My First impression was that Earl was very handsome and that you were absolutely stunning and made such a beautiful couple. I offer my condolence to you and your family in the loss of a man whom you love who has has brought laughter, mischief, adventure, excitement and love to you, his family and all those friends and acquaintance's who have had the privilege of knowing him throughout the course of his life. I commend you on this obituary which I thoroughly enjoying reading as it captured and told everyone who Earl was what he did and how he lived his life. As I read it I smiled based on some of his antics along with what I have personally been told by John. The photo and orchid are absolutely beautiful and fitting for the occasion. Carla, take it one day at a time and when you least expect it, something will occur throughout the course of a day triggering a memory that will make you smile knowing that it was just meant for you. Take care and be well. Darlene A, McGuiney - Posted by: Darlene McGuiney (Friend of John Elwood) on: Feb 18, 2018

My deepest condolences to you and your family Carla. I remember Earl and yourself from the early 80's though early 2000s. He always treated me and my employees very well and was a great customer. Sorry to hear about his untimely demise. - Posted by: Larry Liebrecht (former electrican) on: Feb 18, 2018

Carla, and family, I have been trying for years to find you on Facebook. Carla, I did find you, but was unable to connect I am so truly sorry to hear that another one of the greats has passed away. I was around at the time of his greatness, and felt it in Winnipeg. His presence was everywhere. Boy, did we all have fun back in the day didn't we! Carla, that obituary may have been one of the best I've ever read, and, thank you. Louise Fanson ( loulou condy) - Posted by: Louise fanson (Friend) on: Feb 17, 2018

Carla and Family, I had learned of Earls passing in December with much sadness. I was not a close friend, but go back to the early sixties when my good friend Al Blank and Bob Mcgregor, who I worked for at the Stag Shop introduced me to Earl. He was special, very special. We crossed paths many times over the last 44 years and it was always a true pleasure. Please say hello to Alvin and Bobby, Thanks Earl........ - Posted by: Ken Hoole (Friend) on: Feb 17, 2018
Email Alerts
Sign up for free email alerts of new obituaries for specific people, towns & more.
❮ Go Back to Listings