Search:

Winnipeg Free Press Passages
All Titles
Notices are posted by 10 am Monday through Saturday
❮ Go Back to Listings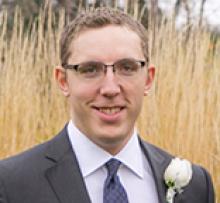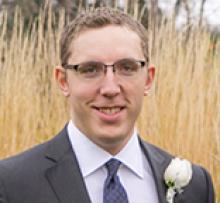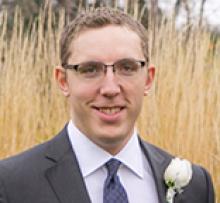 JUSTIN NICHOLAS SILICZ (JJ)
Born: Sep 09, 1986
Date of Passing: Jun 02, 2019
Send Flowers to the Family
Offer Condolences or Memory
JUSTIN NICHOLAS SILICZ
September 9, 1986 - June 2, 2019

Justin Nicholas Silicz was a man for others.
As a child Justin played baseball, practiced Taekwondo and proudly owned only Nintendo products, at which he always won. Travelling back and forth to Moose Jaw to visit family, "JJ" (his nickname so not to be confused with his cousin) was always surrounded by family and friends. Gifted academically, Justin graduated from St. Paul's High School 2004 and excelled at his studies. Justin went on to the University of Manitoba and St. Paul's College, graduating with a four-year Bachelor of Arts (Honours) degree at only 21 years of age. After working alongside his father at Wellington West for two years, having passed the Canadian Securities Course (without reading the books of course), Justin was accepted into law school. He earned his Juris Doctorate degree at the University of North Dakota and passed the state bar. JJ then came home, taking an articling position at Pullan Kammerloch Frohlinger. He was called to the Bar of Manitoba in 2014, working from Morden and Winkler, and recently began practicing out of the Winnipeg office.
He loved being a lawyer. He was exactly that "kind of lawyer" that wanted you to know he was a lawyer. But he wouldn't want you to know that he also did his laundry at his parent's house every Sunday before family dinner. JJ did not wear his heart on his sleeve, but his heart was always in the right place. Chivalrous, polite and well-mannered, he was a man of integrity. JJ was a fitness enthusiast and a weight-lifting guru. He was extremely disciplined, spartan enough to live mainly on chicken and broccoli (no butter), which he believed went straight to his biceps. He was the type of guy who would drink water at a restaurant and turn down cake at his own birthday (empty calories). He was a connoisseur of protein powders and pre-workout shakes. A man of simple pleasures, he was contented hanging out with his buddies in the basement every Saturday for the NHL double header and a Kokanee Gold. He liked Led Zeppelin and the same music as his dad, despite never admitting it. Like his mom, he cared so deeply about those he loved and was fiercely loyal to them. A true Virgo, his wardrobe consisted of only three things: tailored suits to fit his hulking frame, "free" t-shirts from Popeye's Supplements, and well-worn blue jeans. He loved his nephew Eli, and was never too busy to talk about Paw Patrol or play trucks. Uncle JJ was just getting to know his newest nephew Asher. His proudest accomplishment was when he and his brother attended the very first Jets 2.0 game (tickets that Mom and Dad gave up for them). Last but not least was his prized possession - his recent Audi 5 - a long-sought upgrade for having "finally made it" as a reward for accomplishing his goals. He was quietly ambitious and competitive in the right ways. His star was just beginning to rise.
In the early hours of June 2, 2019, Justin's life was literally cut too short as a result of random, senseless violence from being in the wrong place at the wrong time.
We love you Justin. You will be in our hearts forever. You are with God and we know we will see you again one day.
JJ was predeceased by his Polish Grandpa Nick Silicz, his Ukrainian Grandma Sophie Silicz, his Austrian Granma Helene Carriere and his French-Canadian Grandad Marcel Carriere. He is survived by his dad Walter Silicz, mom Nicole Silicz, brother Michael Silicz, sister-in-law Alison Hamilton and nephews, Elijah Silicz and Asher Silicz, his Uncle Nicky Haar, his Aunt Lou Haar, his cousin Steven Haar (Tess), his cousin Peter Haar (Cara), his Aunt Julie, and his cousin Dustin (Megan).
Funeral Mass will be held for Justin at St. John Brébeuf Parish on Saturday, June 8, 2019 at 9:30 a.m., and his interment will follow at Assumption Roman Catholic cemetery at 12:00 p.m.
In lieu of flowers, we ask you, in Justin's memory, to tell someone you love them. Seriously. Now. And if you are so inclined, donations can be made in his memory to the Westland Foundation to help fund inner-city Winnipeg students earn a post-secondary education.
One awful moment can take a life,
but never how much that life meant.

LECLAIRE BROTHERS
475 Provencher Blvd.,
in care of arrangements, 204-775-2220
As published in Winnipeg Free Press on Jun 06, 2019, Jun 07, 2019, Jun 08, 2019
Condolences & Memories
(43 entries)
JJ was the most wonderful young man, who was my neighbour in the student housing at University of North Dakota for several years. He was always there when anyone needed him at UND for any help. Both I and my wife remember him and his family in our prayers. I used to call him my Canadian brother. - Posted by: Atif Farid Mohammad (Neighbour/Friend) on: Jun 21, 2019

My deepest condolences to the entire Silicz family. May Justin's soul rest in eternal peace. My thoughts and prayers are with you, may God comfort and strengthen you through this difficult time. - Posted by: Florence Muyunda (Colleague of Walter and Michael) on: Jun 20, 2019

Sincere condolences to the entire Silicz family. Justin was a wonderful lawyer to work with on a professional basis. He was concerned, bright and willing to go the extra mile for his clients to look after their needs. His warm smile will be sorely missed by his colleagues at our law firm. May he rest in peace in the arms of the Lord. - Posted by: Vincent J. Bueti (Colleague) on: Jun 09, 2019

I am so very sorry to hear about the loss of your son, brother, family member and friend. I too have lost a son through homicide, so I know of the sadness, horror and disbelief that you all must be feeling. Please know that others of us who have lost a loved one through homicide are grieving with you. In Winnipeg, families of homicide victims support each other and we are here for you as well. MOVA - Posted by: Karen Wiebe (Neighbour) on: Jun 09, 2019

Walter.... we haven't been in touch for some time, but I wanted to send my condolences to you and your family. I understand the loss of a young son. You won't get over it, but you will get through it. Thinking of you.. Shirley. - Posted by: Shirley Clubine (Friend of Walter) on: Jun 09, 2019

Nicole, Walter, Michael and family, we are so deeply saddened to hear of the very tragic loss of your son and brother. Words can not begin to express our sympathy nor ease the pain of your loss. Please know that our hearts go out to all of you and you are in our thoughts and prayers. - Posted by: Kim and Bruce Wilson (Friend and past neighbors ) on: Jun 09, 2019

Walter, Nicole and Michael, it is with true regret and sadness that Ed and I offer our most sincere condolences on the loss of your son and brother. At this time no words, I'm sure, can alleviate your sorrow. We are truly shocked and saddened by your loss. Diana Groves and Ed Yuzak - Posted by: Diana Groves (former Wellington West Associate/Acquaintance) on: Jun 08, 2019

Our deepest sympathy to the Silicz family. Justin spent many evenings with my son, Colin, and the other "lads", at my house watching hockey on a Saturday evening. Justin was always respectful, kind and fun to talk with. He has made our world a better place and we are all greatly blessed and much richer for having known him. Rest in peace Justin; you will be forever remembered and loved. - Posted by: Gail Haines (mom of Justin's good friend) on: Jun 08, 2019

I did not know Justin but it sounds like he was quite the young man. Such a horrible and senseless tragedy to have happened. I have a son around the same age so I can not even begin to comprehend the huge loss his family and loved ones are feeling during this time. My condolences to all who knew him. - Posted by: Angela (client of PKF) on: Jun 08, 2019

My condolences. I am so sorry that you have to experience this terrible loss. Polly Hewson - Posted by: Polly Hewson (Colleague of Michael and Walter ) on: Jun 08, 2019

Nicole, Walter and Michael, Your tribute to Justin shows what a wonderful young man Justin grew to be. We are so saddened by this senseless tragedy. May happy family memories come to fill the giant hole that has been left in your hearts. Our son Andrew was in the same grade as Michael at Van Walleghem School and I worked along with Nicole in various aspects at the school. The memories from that time are somewhat faded, but I do remember your family as being very nice and the time spent interacting with you was enjoyed. We trust you will find justice and peace. Our deepest sympathies in your loss. Karen, Bill, Jennifer and Andrew Atherton - Posted by: Karen Atherton (friend from Van Walleghem School) on: Jun 08, 2019

Micheal and family, I am so incredibly sorry for your tragic loss. You are all in my heart and thoughts. I hope in the days to come they are filled with family, friends and wonderful stories/memories of Justin. - Posted by: tammy herntier (elementary school friend) on: Jun 08, 2019

❤️❤️❤️Love you Justin ❤️❤️❤️ - Posted by: Jodi Hagemier (PKF Legal Assistant ) on: Jun 08, 2019

To Mr. and Mrs. Silicz, Michael, and all of Justin's Family and Friends, In this physical world, Justin was a shining star. His star has now risen to glory and will forever shine in the hearts of all whose lives he touched. I feel blessed and honoured to have known him. Whenever I see a star, I will see Justin, and know that even though he is no longer with us physically, he is still with us. As love transcends all boundaries, may the love you have for him and the love he has for you, sustain you until you are reunited with him for eternity. I will honour his memory always. With deepest respect and sympathy, Jeanne Hanis - Posted by: Jeanne Hanis (Co-worker) on: Jun 08, 2019

We are so deeply saddened by your loss and pain. There are no answers when something this devastating happens. All the missed opportunities and lost potential to positively affect the world are forever gone with Justin's passing. Yet Justin obviously had a huge impact on so many people despite his young age and will be fondly remembered. We hold you close in thought and prayer. Sincere condolences. - Posted by: Evelyn and Grant Bridgeman (Friends to Nicole and Walter) on: Jun 08, 2019

Justin was my first friend when I moved to Winnipeg. We attended school together right from elementary to university. He was an amazing guy. So many laughs and great memories from riding our bikes to Macs to getting our drivers licenses. Although we did not talk much anymore I will always remember his kind heart and him letting me become a member of the Winnipeg community. Justin you will be missed by all. - Posted by: Marc Endl (Friend ) on: Jun 07, 2019

Aww Walter, and family. I am so sorry for the loss of your son. I cannot imagine nor will I imagine what that is like. May peace and love be with you. - Posted by: Brian Taylor (friend of Walter) on: Jun 07, 2019

Let your memories of Justin provide you comfort. Walter, we are thinking of you and your family during this difficult time. From your many friends and colleagues at CGA. - Posted by: Len Hampson (Friends of the family) on: Jun 07, 2019

Walter, Nicole and Michael, I am so sorry for what you are going through. I never had the pleasure of getting to know Justin, but of course Walter and dad you have been such good friends for so long it seems like we know each other's families just though all the good stories. You have such a warm, loving and supportive family. No parent should ever have to say goodbye to a child, and especially not like this. Please know that you are all in our thoughts. I want to say more, but I can't find the words. Sending love from the Deacons. - Posted by: Shelagh Deacon (Family friend) on: Jun 07, 2019

We are deeply saddened by the loss that you and your family have encountered. Our hearts go out to you during this trying time and may our prayers serve as comfort to you and your loved ones. All of us here at Rykiss Orthodontics will, without a doubt, miss seeing Justin for his regular orthodontic appointments as he was always polite, charming and happy to show off that amazing smile. Please accept our deepest condolences. - Posted by: Rykiss Orthodontics (Orthodontist) on: Jun 07, 2019

My deepest sympathies on the loss of your dear son, brother and friend! May he rest in peace! God give you all strength during this difficult time, find comfort in your happy memories of him. Blessings and prayers to you all and eternal rest for his soul. - Posted by: Paulo Cabral (None) on: Jun 07, 2019

I did not know Justin, but after reading that obituary I wish I would have. It inspires me to live my life so that such wonderful things could be said of me. I'm so sorry for your loss and wish you comfort and eventually peace. - Posted by: Bernice (used to work with Walter Silicz) on: Jun 07, 2019

Truly sorry for this family's loss. Did not know him, but I cannot imagine his loved ones grief. Only consolation is that his family were blessed to have him in their lives. God keep you close in this very sad time in your lives. We lost a family member through a senseless act like this, no amount of condolences takes away the pain of loss, but eventually you may be blessed with a healing for yourselves. God bless you all. - Posted by: Kathy Fecio (Sympathy friend ) on: Jun 07, 2019

I am so sorry for the loss of your son, and to the family. it doesn't matter where you are in this city when I heard the news on the radio it was very devastating, my thoughts are with you. - Posted by: Brenda (Friends if winn3) on: Jun 07, 2019

In January my mom and I went to her lawyer to finalize her house sale. Her regular lawyer was not able to attend the meeting, but a polite and handsome young man approached us to say that he was pleased to help us that day, and his name was Justin Silicz....."Just a second" I said, "are you Nicole and Walter's son?" Yes, indeed the boy I had heard so many funny and loving stories about over the years had become a competent and fully professional lawyer. I found that chance meeting so amazing, in the way that we all are astounded by the passage of time that turns little neighbourhood boys into your lawyer. Nicole and Walter and family, we send you our deepest sympathies on the tragic loss of your beloved son. May you be surrounded by the love and prayers of your wide circle of friends, family, and colleagues, and find some comfort and consolation in this most terrible time. Trudy and Norm - Posted by: Trudy Schroeder (Friend of the Family) on: Jun 06, 2019

I had the pleasure of working with Justin while he was articling at the firm I was working with at that time. I got to know him on that level and it was obvious he was a very smart, eager and genuine person. I know that the lawyers he worked directly under were very impressed with him on many levels. It is clear to say, he was an individual that would go far in life. It is heartbreaking to me that he couldn't go far in life. Despite what he did accomplish (and it was ALOT), he wasn't given the chance to continue to strive. I feel so sad for the loss of a person that not only could do so much good in the legal profession; but also a person that could do so much good in a personal sense. I am heartbroken to think of all the missed opportunities and also missed times with family and friends, the times we don't think about that don't seem to matter at the time. He will be so much missed by so many people, and so much missed by me, someone who simply worked with him while he was articling. This goes to show he made a huge impact on everyone he came in touch with, big or small. I am praying for him and his family at this time. - Kate Sveinson - Posted by: Kate Sveinson (Co-worker ) on: Jun 06, 2019

Justin was a man of great potential. I met Justin when he arrived at our firm to do his articles in law. I found him to be very intelligent, disciplined, and eager to learn. When I requested his assistance in a legal matter, he always jumped at the opportunity to do so. As Justin was initially hired as a junior lawyer with our firm for the Morden / Winkler offices, I seized the opportunity to speak with him when he was at our Winnipeg office. I was always impressed by his drive to develop himself professionally and as an individual. I will greatly miss his collegiality. As many others will, I will mourn his loss, and will pray for his eternal life. My sincere condolences, thoughts and prayers go out to his family and friends. Justin will always be warmly remembered by my fiancé and I. - Posted by: Harvey Slobodzian (Colleague ) on: Jun 06, 2019

To the Silicz Family, No words can lift the weight upon your hearts at the sudden loss of Justin, but our loss here is heaven's win. Justin gave his all for his 32 years of life, we can only cherish all the moments where his smile, his helping hands, and his winning ways brightened the day for you and those around. - Posted by: Fiona & Paul Read (Friend of the family) on: Jun 06, 2019

A very beautiful and touching tribute to your precious son & brother. I remember fondly Justin's time at Wellington West as he worked with his dad, always so polite and well mannered. My deepest and heartfelt sympathies to your family. You are in my thoughts and prayers. - Posted by: Susan Misner (Longtime colleague of Walter) on: Jun 06, 2019

My thoughts and prayers are with you and your family. - Posted by: Renée Kapelus (Former Colleague ) on: Jun 06, 2019

Mike and family, I'm so sorry to hear about this news. Justin was a great guy and it's clear he had a very significant impact on many others. I'll always fondly remember how well I was treated by your family, going to the Silicz home for Madden tournaments or to watch NHL playoffs, and going for boys' weekends at the cabin. It seems so unfair that something like this could happen to such good people. It was good seeing you today old pal, always available for a pint (or two) or a hug. You're in my thoughts. - Posted by: Kellen Daly (Friend) on: Jun 06, 2019

I am so sorry to hear of the tragic passing of your son and brother, Justin! My thoughts & prayers go out to all of your family. May your memories of him give you some comfort in days to come. - Posted by: Nancy Sawa (Megan' s Mom) on: Jun 06, 2019

Walter and Michael and all the Silicz Family .... There are no words for the loss you are experiencing and so many are feeling your grief. The words that are being shared about Justin are testimony to the message that no matter how short a life "well-lived"; the mark left behind makes the world a better place. My sincere condolences and love. Lee Robinson - Posted by: Lee Robinson (Friend) on: Jun 06, 2019

My sincere condolences for the tragic loss of Justin. May the peace that comes from the memories of your love for Justin comfort you now and in the days ahead. My thoughts are with you and your family during this difficult time. Thank you for sharing with us the wonderful tribute of him. - Posted by: Katherine Wong (Friend of Michael) on: Jun 06, 2019

A beautiful tribute. Such a shocking and senseless loss for the Silicz family, Justin's friends and associates and, for our community at large. My sincerest condolences and heartfelt prayers go out to the entire Silicz family and to all who knew and loved Justin during this incredibly difficult time. - Posted by: David Luke (Longtime former associate of Walter Silicz) (Luke) on: Jun 06, 2019

I never had the pleasure of personally meeting Justin, but as a member of the legal community our paths did cross. The entire legal community felt this as a whole, and I personally am shaken to the core. Only the good die young, and Justin was one of the best. - Posted by: Karlee McDonald (Colleague ) on: Jun 06, 2019

We were so sorry to here of Justin's passing and could not believe it was true. No words can express our heartfelt sorrow for you Walter, Nicole and Michael. Dustin has always looked up too the both of you and regarded Michael and Justin not just as cousins but as brothers. I know that family has always been important in your life and its not fair that some act of senseless violence can take a loved one away. I thank you for what you have done for Dustin, Megan and that they too our a big part of your Family. I am truly so sorry that you have lost such a special and respected son. Our love thoughts and prayers are with you. - Posted by: Jeff Zmetana (Friend) on: Jun 06, 2019

Mr. and Mrs. Silicz, and Michael, we cannot imagine your grief, but you should know that Justin was loved by a great many people throughout the United States and Canada. He was our friend and brother, and he will be missed. In 2005, we all found ourselves playing video games together entirely by chance. But what we gained went beyond imagining: lifelong friendships. Justin was a big part of this, and our group will be forever touched by the memories we've shared. With love and heartfelt condolences, SoE, Nader Arabi, Brian Baum, John Clishem, Aaron Goodfriend, John Horneff, Tristian Jones, Andrew Koller, Matt Lamb, James Lee, Ross Whitney Lewis, Louka Mallet, Mira-Sue Mallet, Matthew McDonough, Christopher McManamon, Sean Michaelis, Christopher Mottola, Matthew Mottola, David Pereira, Johnson Phou, Jordan Robinson, Raphael Semana, Kyle Souder, Jacob Stallings, Benjamin Williams - Posted by: Christopher Mottola (Friend) on: Jun 06, 2019

Extending our heartfelt sympathy to the Silicz family on the tragic passing of your son & brother. We were shocked and saddened to see this has happened. Thank you for sharing this beautiful tribute of a brilliant young man. 'In all the world, there is no heart for me like yours. In all the world there is no love for you like mine' - Maya Angelou Staff & Friends at the Health Sciences Centre Foundation - Posted by: Lynda Ruban (staff at Health Sciences Centre Foundation) on: Jun 06, 2019

Words, what words, there are none that one can say or print to express our sorry and sadness in this tragic and senseless loss. A wonderful man, son, brother and friend taken in the prime of his life. Our thoughts have been with all of you since hearing about Justin. May Gods love and strength help you in these days of sorrow. Barbara and Robert Perrin - Posted by: Robert and Barbara Perrin (Family friends) on: Jun 06, 2019

Justin was an incredible young man and the Silicz family is one I talk about as I am a retired teacher with many memories. I was lucky enough to teach both of the brothers and fortunate, as well to get to know Nicole as she came to help me with angels for many years after. The whole family has a wonderful sense of humour and, if I remember correctly, Justin used to want to make a deal about how much was homework, He said. "If I bow down at your feet and throw rose petals, would it still be homework?" Does that sound like Justin? Nicole thought, as the end of the year, it would be a good idea to make good on that, so, Justin came into the room, bowed and threw rose petals at my feet. I knew, even at grade 6, he would be an incredible human being. The world will miss you, Justin, and I promise to throw rose petals at your feet when I get there. - Posted by: Shirley Manson (Former teacher) on: Jun 06, 2019

Michael and Silicz family, my heart breaks for you and your family. Justin was and remains a man for others. His life was a tribute to the gifts God gave him and the joy he brought to others. My brother and I have fine and amusing memories of him from St. Paul's. That his life was cut short in such a senseless and random way is an absolute tragedy. Maybe we can all follow Justin's example and do the best we can to better ensure no tragedy happens like this again in our communities. You have all of our love, prayers and friendship. - Posted by: Steven Paschak (Friend ) on: Jun 06, 2019

There are no words that can possibly help at this horrible time. I am so very sorry for this incredible and senseless loss of Justin. My heart, thoughts and prayers go out to the entire Silicz family. - Posted by: Laurie Bonten (Longtime colleague of Walter, and friend of family) on: Jun 06, 2019
Email Alerts
Sign up for free email alerts of new obituaries for specific people, towns & more.
❮ Go Back to Listings