❮ Go Back to Listings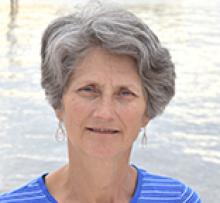 LORRAINE ARBEZ-MERIDJI
Born: Mar 16, 1958
Date of Passing: Jun 22, 2019
Offer Condolences or Memory
LORRAINE ARBEZ-MERIDJI

Avec dignité, à l'Hôpital communautaire Riverview de Winnipeg, Lorraine Arbez-Meridji est décédée le 22 juin 2019 à l'âge de 61 ans des suites d'un cancer qui ne l'a jamais empêché de vivre pleinement sa vie.
Lorraine était le huitième enfant d'Elie-Anne (née Girard) et Robert Arbez, l'épouse de Tayeb Meridji, la mère de Karina et de Yasmina, la grand-mère d'Azalea et d'Aurora.
Prédécédée par son père et sa mère, ainsi que sa soeur aînée Noelline, Lorraine sera toujours présente dans le coeur et les souvenirs de son époux, de ses filles Karina et Yasmina (Mike Centeno); de ses petites-filles Azalea et Aurora; des enfants de son époux Tayeb - Lynda, Karim et Rochdi ; ses soeurs et frères - Suzanne (Eddie), Claude (Bernie), Gabriel (Agathe), Alain, Jocelyne (Peter), Monique (Lucien), Madeleine (Albert), Micheline (Bernard) et Damyèle (Sean); ainsi que de nombreux neveux et nièces.
Née le 16 mars 1958, Lorraine a grandi à Sainte-Anne-des-Chênes au Manitoba. Like her sisters and brothers, she went to school in Sainte-Anne and worked in the family grocery store. Après avoir terminé ses études secondaires au Collège Louis-Riel de Saint-Boniface, elle commence à travailler à la Banque de Montréal, un emploi qui l'amène à Montréal (Québec) où elle rencontre son futur époux Tayeb Meridji.
De retour au Manitoba, le jeune couple fonde une famille et Lorraine entreprend avec succès des études en éducation au Collège universitaire de Saint-Boniface. A dedicated and respected teacher, Lorraine made her mark teaching French Immersion in various schools, including Ecole Henri-Bergeron and Ecole Provencher.
Lorraine était une femme qui aimait les voyages et l'aventure. Elle a fait de nombreux voyages mémorables avec son mari Tayeb: lune de miel aux Bahamas, randonnées en Europe, en Egypte et en Jordanie, passant souvent par d'innombrables routes inconnues. Elle revenait toujours avec de belles histoires qu'elle partageait avec sa famille.
En 1996, enseignante et maman de deux jeunes filles, Lorraine apprend qu'elle est atteinte d'un cancer du sein. Malgré la sévérité des traitements, elle ne se laisse pas découragé. Son objectif: vivre une vie normale et voir ses petites filles devenir des femmes.
Leading a normal life for this teacher and mother who had meant continuing to work side by side with her husband Tayeb, renovating unloved houses in Old Saint-Boniface and building a first - and then a second! - summer home in Belair, on Lake Winnipeg, where precious leisure time on weekends and during the summer was spent with her daughters, swimming, bike riding, sitting around a campfire, welcoming family members and friends who were always received with open arms and left with full stomachs.
Une vie normale voulait dire un engagement envers autrui. Membre pendant de nombreuses années de l'équipe de canot dragon Chemosavy pour prélever des fonds pour les recherches sur le cancer du sein, Lorraine a agi aussi comme conseillère en donnant l'exemple à d'autres femmes qui devaient traverser ce qu'elle avait traversé, sa joie de vivre étant la preuve et l'inspiration de vivre pleinement sa vie.
A normal life for Lorraine meant riding her motorcycle and her quad, enjoying nature while canoeing and kayaking, in Manitoba and in Florida, preparing firewood with her chainsaw and her log splitter.
Le travail physique n'a jamais fait peur à Lorraine. Au début de sa retraite de l'enseignement, elle s'est permise de développer ses autres talents. Elle a commencé à apprendre à jouer l'ukulélé et de perfectionner ses talents de couturière, fabriquant des courtepointes. Elle a tenu à laisser un dernier cadeau à ses proches: un tablier unique, fait sur mesure pour chacun d'eux.
In early 2013, Lorraine was diagnosed with a more aggressive form of cancer. Although the prognosis was not encouraging, with radical changes to her diet and lifestyle, she once again defied the odds. She enjoyed the past five winters in Florida where she made many new friends. She danced at her daughter's wedding, she witnessed the birth of a first, and a second, granddaughter, their first steps, their first words. She was the designated babysitter.
Femme d'énergie, femme de coeur, Lorraine était aussi une femme ouverte aux autres.
Une rencontre commémorative avec des témoignages aura lieu de 14 heures à 17 heures, le 3 juillet à la salle Paroissiale du Précieux-Sang, 200, rue Kenny, Winnipeg, MB R2H 2E4. A commemorative gathering will be held with testimonials from 2:00 p.m. to 5:00 p.m. on July 3, at Précieux-Sang Parish Community Hall, 200 Kenny Street, Winnipeg, MB R2H 2E4.
Lorraine's family wishes to express their gratitude to the palliative care personnel at Riverview Community Hospital for the quality of care given with unfailing compassion, dignity and respect this last leg of Lorraine's voyage. They never once forgot that Lorraine was a person and not a patient until the very end. The family would also like to thank the medical professionals at St. Boniface Hospital CancerCare Manitoba.
Flowers are gratefully declined. Should family and friends desire, donations may be made in Lorraine's memory to Riverview Health Centre Foundation, 1 Morley Ave, Winnipeg, MB R3L 2P4 / Donate Online: give2rhcf.ca
As published in the Winnipeg Free Press on Jun 28, 2019
Condolences & Memories
(15 entries)
My deepest sympathies to Denys and family!😢. I will treasure the memories that we shared together. She was a bundle of laughs!!!! I feel so blessed to have reconnected with her on Facebook in the last 5 weeks or so! Do take care! Liliane Plexman - Posted by: Liliane Plexman (Pilotte) (Co-worker/Friend at Ecole Provencher) on: Jul 27, 2019

La dernière fois que j'ai vu Lorraine, elle traversait la rivière sur l'esplanade Riel avec sa classe. Elle criait à pleins poumons pour encourager les lambineux à hâter le pas. Quand elle m'a aperçu, elle a appelé de la même voix forte: "Salut Janine!" J'ai trouvé ça très comique et chaleureux. Je prie pour elle qui passe présentement une autre sorte de pont, surement avec le même entrain et je pense aussi à toute sa belle famille, à la grande famille Arbez et à tous les amis qui l'ont aimée. - Posted by: Janine Tougas (Friend ) on: Jul 08, 2019

Lorraine a été une grande amie et une collègue à l'école Provencher. Elle était une enseignante passionnée. Elle m'a beaucoup aidé lorsque mon mari a été diagnostiqué avec le cancer, avec son écoute et son appui lorsque j'en avais besoin. Mes condoléances à la famille. - Posted by: Caroline Finnson (Ancienne collègue à l'école Provencher ) on: Jul 04, 2019

J'ai oeuvré avec Lorraine à l'Ecole Provencher pendant quelques années. J'ai toujours apprécié son attitude positive et son professionnalisme. Elle était très dévouée envers ses élèves et elle manifestait une grande passion pour l'enseignement. Son esprit calme et sa tendresse étaient parmi ses plus grandes qualités. À Tayeb et la famille je vous offre mes plus sincères condoléances. - Posted by: Raymond Paul Poirier (Ancien collègue ) on: Jul 01, 2019

Thoughts, prayers and condolences to the Arbez family. Pensées, prières et condoléances à la famille Arbez. Julie Lemoine Regina,SK - Posted by: Julie Lemoine (Friend of her sister Damyèle) on: Jun 29, 2019

Geoff and I were so saddened to hear of Lorraine's passing. She was a wonderful person and she lived her life to the fullest. We are keeping all of you in our thoughts and prayers. Sincere condolences to all of you. - Posted by: Margaret Pattyson (Cousin) on: Jun 29, 2019

Our deepest sympathy for your loss. Sending love and prayers to all of you. - Posted by: Stan And Lorraine Lesk (friends of family) on: Jun 28, 2019

Our deepest condolences Tayeb et les enfants ..Nos priere son avec vous .. - Posted by: Andre et Diane Desrochers (Friend ) on: Jun 28, 2019

C'est avec grande tristesse que j'apprends le décès de Lorraine. Nous avons vécu tellement de bons moments en enseignant ensemble. J'offre mes plus profondes sympathies d'abord à Tayeb, qui a été là pour Lorraine à chaque instant de sa trop courte vie, ainsi qu'à ses filles et à la famille Arbez. Je vous souhaite bon courage! - Posted by: Jean-Pierre Weilbrenner (collègue de longue date) on: Jun 28, 2019

Sincere condolences to you all. The loss of a loved one is painful, but the good memories stay with you always. Keep the happy memories close in your heart. - Posted by: Myrna Capon (Friend) on: Jun 28, 2019

I knew her as Mme. Arbez. She was one of my teachers growing up. I was a quiet student and she always made me feel Comfortable. She had a gentle approach and was always smiling. My condolences to the family. - Posted by: Crystal Lecuyer (Student ) on: Jun 28, 2019

Toutes mes condoléances à Tayeb et les enfants ainsi que la famille Arbez... mes pensées et prières sont avec vous toutes et tous dans ces moments difficiles. - Posted by: Murielle Gagné-Ouellette (Connaissance) on: Jun 28, 2019

Je me souviens de Lorraine comme « un free Spirit »! Toujours souriante, elle prenait des bouchées doubles dans tout ce qu'elle entreprenait. Mes sympathies à la famille! (Surtout Monique qui est de mon âge). Elle va nous manquer! Diane Bruyère - Posted by: Diane Bruyere (Friend) on: Jun 28, 2019

She was such a lovely lady! Our deepest sympathy to the whole family. She will be missed! - Posted by: Larry and Judy Desmarais (Friends of the family) on: Jun 28, 2019

We loved to watch her dance! - Posted by: Bob & Ike Ervin (Friend) on: Jun 28, 2019
Email Alerts
Sign up for free email alerts of new obituaries for specific people, towns & more.
❮ Go Back to Listings