Search:

Winnipeg Free Press Passages
All Titles
Notices are posted by 10 am Monday through Saturday

❮ Go Back to Listings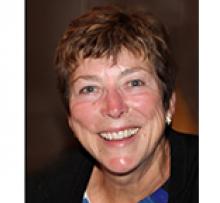 JANET ELIZABETH ARNOTT
Born: Apr 17, 1956
Date of Passing: Jun 24, 2019
Send Flowers to the Family
Offer Condolences or Memory
JANET ELIZABETH ARNOTT

It is with profound sadness the family announces the passing of Janet Elizabeth Arnott on Monday, June 24, 2019 at the age of 63. She fought a short, but courageous, battle with cancer.
Janet was predeceased by her mom, Jean. She is survived by her father, Gus Laliberte, husband Doug; brother Larry (Lucy); sisters, Connie (Charlie) and Corinne (Allan); niece Lindsay (Michael); nephews, Lance (Kim), Nick, Parker and Cody; and grandnephew Bryson.
Janet was born on April 17, 1956 in Winnipeg, Manitoba. She grew up and resided in St. Vital all her life. She graduated from Dakota Collegiate and completed certificates in Business Accountancy and Business Administration from Red River Community College.
Janet put as much effort and dedication into her family and job as she put into the sport of curling.
The family cottage was one of her most cherished places since childhood. In later years, she took great pleasure in making sure that her niece and nephews enjoyed the same experiences. Janet was always interested with the kids schooling, sports and their life.
Janet worked for Shoppers Drug Mart for 35 years and retired in May 2016. Over the years she became an invaluable employee as she earned the trust and respect of all the store associates and staff.
She has contributed to the sport of curling as a competitor, coach, instructor, volunteer, club president and mentor coach. Along with her curling successes she also received many accolades as a coach.
A celebration of Janet's life will be held on Tuesday, July 9, 2:00 p.m., at Canad Inns, 1824 Pembina Highway, Winnipeg. All are welcome to attend.
Flowers are respectfully declined but if you wish, a donation can be made in Janet's memory to the Winnipeg Humane Society.
Family and friends may sign a
book of condolence at www.desjardinsfuneralchapel.ca.

Desjardins Funeral Home
204-233-4949


As published in Winnipeg Free Press on Jun 29, 2019
Condolences & Memories
(37 entries)
My very deepest sympathy to you, Doug. Also to Janet's family. Words cannot express the sadness of Janet's passing. She had an infectious laugh and the most beautiful smile. She will be missed. Take good care Doug and know that you have many friends who are there for you whenever you are ready. Hugs. - Posted by: Joan Glover (Friend) on: Jul 09, 2019

Doug, thinking of you and your family at this time of loss. Our heartfelt sympathy. - Posted by: BRENT AND GLYNIS WEAVER (CO-WORKER/FRIEND OF DOUG) on: Jul 09, 2019

Janet was a bright shining light with a propensity for loyalty, fair play, hard work and humour. I was proud to stand by her at many curling championships and at her gold medal moment in Sochi. While we shared many, many laughs in the face of challenges and competition, she always had the right outlook for every situation. Her calm demeanour, values and kindness guided her adventures while her love of family was always at the forefront. Sincerest condolences to Doug, Connie, Corrine and the family. Rest in Peace dear friend. - Posted by: Elaine Dagg-Jackson (Friend & fellow coach) on: Jul 09, 2019

Doug, Gus, Connie, Corrine, Larry & the extended Laliberte & Arnott families. We share in your sorrow with the loss of Janet at far too young of age. I'm fortunate to have known Janet for over 30 years and to be able to call her my friend. We first met at Shoppers Drug Mart and over the years I always looked forward to my trips to Winnipeg or when we would get together in Calgary or Vancouver. There would be work, but then also a whole lot of fun, laughter and of course wine. We always had a great time together, even when we stayed out way too late before an early morning conference! One summer I brought my daughter and we hung out at the lake where she tried to show us how to water ski. In later years we didn't get to see one another often but we always kept in touch, and when we did get together could just pick up where we left off. Janet was an inspiration, she had tremendous energy, an infectious smile, a great work ethic, was an exceptional curler, coach and incredible friend. Janet you will be missed, but I hope you are at peace and smiling down on us, enjoying a glass of wine, relaxing with your mom and pets! - Posted by: Leaha & Brian Bednar (Friend) on: Jul 09, 2019

My deepest sympathy to Doug, and the Laliberte family. I always enjoyed Janet's love of the roaring sport of curling and wonderful positive personality. She will be missed. Bruce Scott - Posted by: Bruce Scott (Friend) on: Jul 08, 2019

So sorry for your loss. Followed Janet all through her curling and coaching career. Will not be able to attend funeral due to an appointment. Brian - Posted by: Brian and Bed Flock ton (Cousin) on: Jul 08, 2019

I will miss Janet's laugh and lust for life. There was passion in whatever she did. I will miss seeing her tend flowers at the lake or joining her in a cycle or walk on lake roads. Her obvious love of all things family, included organizing Laliberte family reunions and hosting Christmas Eve family get-togethers. These events meant a great deal to my family and fostered a sense of togetherness often forgotten. We will miss you deeply; you will live on in our memories. - Posted by: Nicole Laliberte (Cousin) on: Jul 08, 2019

My first memories of Janet was when she would travel to Vancouver for Shoppers and make a point of contacting my parents to come visit. This became an annual dinner/visit at our family home, which we all gathered to visit and get caught up. Our family enjoyed her visits. We established a relationship with her,that brought us closer to the Laliberte side of the family and the family reunions that were to follow. When the girls would curl locally my parents or brothers would travel to go watch and cheer them on. She hosted my sister Leona, myself with my cousins Michelle and Lisa at her house during our first Laliberte Reunion which she headed with a few other key relatives. She sent Annual Christmas Letters which I looked forward to, updating us on her family and the years events, which I looked forward to reading. She was very warm and friendly and had a great laugh! She will be missed by her west coast Laliberte clan. Our heartfelt sympathy goes out to the family. Hugs and kisses to all. Lianne Milani (Laliberte) - Posted by: Lianne Milani (Cousin) on: Jul 06, 2019

Such an athletic family. Another huge loss to the curling world. Not only was Janet a great competitor, she was also a builder of the sport of curling giving back at every opportunity. My condolences to all who loved the humble curling champion. Go straight to Heaven. Do not pass Go. Do not collect $200. You will not need it as all you need is Love where you are going Janet. - Posted by: Trevor Porritt (Friend) on: Jul 06, 2019

Our sincere sympathy to Corinne, Al and all of Janet's family. - Posted by: Gord & Loree Emek (Friend and co-worker of Corinne) on: Jul 06, 2019

It was easy to become friends of the Laliberte sisters on the curling tour back in the early 80's because there was mutual respect both on and off the ice! Janet was a loyal sister and friend. We can only imagine your loss and pain Connie and Corrine. Know that LOVE makes us courageous! Our prayers and with you. Love, Christine & Marilyn - Posted by: Marilyn C. Bodogh and Christine Jurgeson "The Bodogh Sisters" (curling friend) on: Jul 06, 2019

So saddened to hear of Janet's passing! She was a friend throughout our School years!! I was always telling people how we curled in junior high and how she went on to greatness! I often thought of her!! Her time here was too short and I hope Doug and the family find peace in the great memories of her! There is another Angel in heaven!! - Posted by: Corrine (Busser) Anderson (School friend) on: Jul 05, 2019

My condolences goes to the family. - Posted by: Roberta Sage (Aquiantance ) on: Jul 03, 2019

To Janet's families and friends - we were saddened to hear about Janet. We met Janet years ago through curling when Team Canada 1992 were in Brandon for the 1993 Canadian Scott Tournament of Hearts. The team participated in timeout at the Brandon Curling Club instructing the New Kids on the Rock, our young son being one of the kids. Janet was so patient taking time instructing our son on proper delivery technique. We were very touched by her caring. Our sympathy to the family. - Posted by: Shirley & Brian Marshall (Curling) on: Jul 02, 2019

Shocking news...deeply saddened!! My condolences to family and friends! - Posted by: Nikki (Lee) Hunter (Friend) on: Jul 02, 2019

Dear Doug and Janet's Family, it is with utter sadness that we learned of Janet's passing! She brought so much joy into so many people's lives, especially with people that she worked with for so many years. Janet was the model of the perfect employee when she became part of the Shoppers Drug Mart family when we took over the Manitoba region in 1985. She had a work ethic and a personality that embraced the important functions of her role, working closely and always professionally with Shoppers Drug Mart owners and her contemporaries in our administrative offices, in Winnipeg and Calgary. Never one to shirk responsibilities, she would even go on "wild goose chases" on April Fool's Day, when told to be in attendance at an acquisition of an imaginary independent drug store. She had a engaging smile and a laugh that gave comfort to everyone around her but when she was doing her job, it was strictly business. She made us very proud of her curling accomplishments, and we all remember watching TV when they won so many championships……and her being feted and cheered by delegates at a Shoppers Drug Mart Conference not so many years ago. She will be missed by everyone and it's unfortunate that after all her years preparing for retirement that she only had a scant few years to enjoy it. We send our deepest sympathies and condolences to you, Doug, her extended family and to all those who called Janet their friend. Sincerely and with deepest regrets, Cliff & Ashley Proceviat - Posted by: Cliff and Ashley Proceviat (Friend and co-worker) on: Jul 02, 2019

jolkasian@gmail.com - Posted by: Linda Kasian (Fan from watching curling) on: Jul 02, 2019

Connie, thinking of you and your family at this time of loss. Our heartfelt sympathy. - Posted by: Jim and Carol Ursel (Curling) on: Jul 02, 2019

My heart broke hearing this sad news of Janet's passing. When I heard she was sick I never thought this day would come so fast. Janet was such a strong person and would be there for friends. I am thankful for the time I had with her and the family. My favourite memory of going with the team to Halifax and Germany. House sitting and caring for the animals. She was always kind and a problem solver. She had a dynamic personality. Doug, Connie & Charlie & Cody, Corrine & Al & Nick & Parker, Larry & Lucy & Lindsey & Lance, and Gus I send my deepest condolences and prayers to you all. You will need each other to get through this. - Posted by: Karen Zapisocki (Friend) on: Jul 01, 2019

Janet was always a bright spot in my day. She had a kind heart and always made the people around her feel special. She will be missed. - Posted by: Kathy Baudic (Hairstylist and friend) on: Jun 30, 2019

Connie, We chatted briefly in passing at HSC the other day. I am so sorry for your loss. Celebrate the happy memories with family and friends. Take care my dear. - Posted by: Wanda Prychitko (nee Whiting) (YM-YWCA acquaintance of Connie's from many years ago) on: Jun 29, 2019

I am shocked and deeply grieved to hear of Janet's passing. My heart goes out to you all, Uncle Gus, Doug, Larry, Corinne, Connie and families. I have so many fond memories of Janet and our families spending time together when I was a young child. The lake, hockey, St. Vital park. Janet, like each of you, will always have a special place in my heart and cherished memories. much heartfelt love and sympathy, Pennie (Davies) Derksen - Posted by: Pennie (Davies) Derksen (childhood friend of family) on: Jun 29, 2019

My very deepest condolences to Doug and the Arnott and Laliberte families. I, too, am heartbroken to have to say goodbye to Janet, However, I am very fortunate to have had such a good friend in my life for over 30 years. She was a dedicated and hard-working colleague during our time at Shoppers Drug Mart. Our friendship blossomed at work and continued to grow after our work together ended. Even though separated by many miles, we enjoyed coffee or cocktails by phone to catch up as well as the occasional "road trip" for some girl time together, when we enjoyed wonderful conversation and lots of laughs. Her curling life was an inspiration; watching her compete over the years prompted me to take up curling. I am so grateful for all that she did to enrich my life. Happy trails dear friend. - Posted by: Mavis Smith (Friend) on: Jun 29, 2019

So saddened to hear of Janet's passing, such a wonderful person whom I respected very much and learned a great deal from while having the honour and privilege to work with her. You'll be missed by many. One of the many memories I have was when I started with Shoppers and Janet showed me how she conducted audits and would often remind me that I had to start to "Think Outside of the Box", Janet, that was invaluable and I have often referred to that suggestion numerous times to make difficult decisions and better myself. Thank You Janet, you were very wise and I looked up to you more than you know.. Rest In Peace - Posted by: Curtis Talman (Co-worker/Friend) on: Jun 29, 2019

From all of us at Deer Lodge Ladies Curling League we extend our sincere condolences to all of Janet's family. - Posted by: Joan Greenlay (Fellow curler ) on: Jun 29, 2019

I was just recently reacquainted with Janet after 40 years and I was struck by just how genuine a person she was, and was reminded of how much I liked her for that. I will miss a rekindled friendship that may have been. I am so sorry for your loss Doug, we all mourn with you. - Posted by: Joy Sorobey Beatty (Friend) on: Jun 29, 2019

My condolences to you, Connie and your family. I am not sure if you will remember me or not but we all used to have so much fun during the years when I curled with Heather Rankin. Our teams would travel the country in several spiels together and Janet was always the chatty Cathy of the bunch!! So much fun back in those days. I had great respect for Janet as a competitor and a person. Always there with a smile and a kind word. So sorry to hear of her passing. Take care Connie, and keep all of those wonderful memories of your sister close. They will help you in the days ahead. Judy Power Halifax, Nova Scotia - Posted by: Judy Power (Curling competitor) on: Jun 29, 2019

Janet was a wonderful woman and for us a wonderful niece! We shared so many memorable times with her from when she was a baby, until she was welcoming us into their home, or including us in family celebrations. One of the joys we experienced was watching her and her sisters curl. No matter what the occasion we were always proud to call her our niece! Janet, we are going to miss you so much! - Posted by: Rollie & Marilyn Laliberte (Uncle and Aunt) on: Jun 29, 2019

Our deepest condolences to Connie and family in the loss of Janet at such a young age. Our paths have crossed many times during the years of curling competitions and it has been our privilege to know her. She has given so much of herself to others and her legacy will not be forgotten. - Posted by: Bill & Judy MacKenzie (Curling ) on: Jun 29, 2019

JANET AND I GO BACK TO 1980 WHEN I BECAME AN ASSOCIATE AT THE SOUTHWOOD MALL STORE (WHERE SHE WORKED) I WAS ALWAYS IMPRESSED WITH HER PROFESSIONALISM AND KNOWLEDGE. SHE ALSO KNEW HOW TO HAVE A GOOD TIME (I REMEMBER THE FUN CHRISTMAS PARTIES). I WATCHED HER GROW WITH SHOPPERS INTO ADVANCING HER CAREER. I ENJOYED CHEERING HER ON AS SHE WON THE WORLDS TITLE. WE WERE BLESSED AT THAT SHOPPERS TO HAVE THE WHOLE TEAM COME OUT ON ONE SENIORS DAY TO SIGN AUTOGRAPHS. WHEN I MOVED TO ST. ANNES SHOPPERS SHE CAME THERE AND WE CONTINUED OUR FRIENDSHIP- I WILL ALWAYS REMEMBER HER LAUGH. I ADMIRE HER COURAGE GOING THRU HER ILLNESS. MY SYMPATHY TO DOUG, GUS, CONNIE AND CORRINE (AS WELL AS THE EXTENDED FAMILY) - OUR SYMPATHY, DON AND JUDY VERMETTE - Posted by: DON VERMETTE (FRIEND) on: Jun 29, 2019

We lost such a good friend in Janet! I'll miss her hearty laugh and sage advice. We started working together my first full time job out of high school in 1977, at Lambair. She suggested I take Ray Turnbull's curling school to learn how to slide properly :) and get me off my knee- I did. She was instrumental in us keeping contact over the years and miles. She was a strong minded woman who mentored me in life like an older sister and I will miss her dearly. My deepest condolences to Doug and her family. - Posted by: Tracy Dunstan (Friend) on: Jun 29, 2019

I am very sorry to hear of Janet's recent passing. She was a vital force of nature and always saw the bright side of life. Hoping all can find some Peace during this difficult time of grieving. Many Blessings. - Posted by: Debbie Powley (Friend) on: Jun 29, 2019

Good bye my dear and close friend. I will always remember drinking red wine and smoking cigarillos in your basement. Janet was a no nonsense person, take me as I am and I was the the same way, which is why we got along so well. Will miss you terribly... - Posted by: Judy McNair (Friend) on: Jun 29, 2019

My thoughts & prayers are with your family at this time. May she rest in peace. - Posted by: Margaret Martin (Co-Worker of Doug's at WTC) on: Jun 29, 2019

We are so shocked and sorry to read about Janet passing. We always enjoyed following her curling career. Our sympathy to all the family. - Posted by: Gary and Helen bircham (Friends) on: Jun 29, 2019

I worked with Janet for 32 years. She could always inject her humour into any situation that required it. I thank her for that. - Posted by: Rose (Friend) on: Jun 29, 2019

Doug, Our deepest sympathy to you and your family. We are so very sorry for your loss. Janet was loved by all of us. - Posted by: Kevin & Lise (Friends) on: Jun 29, 2019
Email Alerts
Sign up for free email alerts of new obituaries for specific people, towns & more.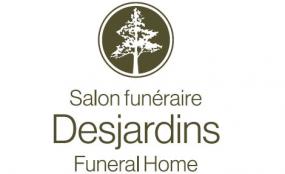 Desjardins Funeral Home
357 Des Meurons St. (Map)
Ph: 2042334949 | Visit Website
❮ Go Back to Listings