Search:

Winnipeg Free Press Passages
All Titles
Notices are posted by 10 am Monday through Saturday

❮ Go Back to Listings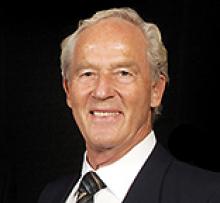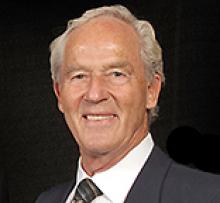 PAUL ALBRECHTSEN
Born: Oct 14, 1930
Date of Passing: Jul 07, 2019
Offer Condolences or Memory
Make a donation to Winnipeg Humane Society

PAUL ALBRECHTSEN

Quietly and peacefully, with his wife Mary Lou by his side, Paul Albrechtsen slipped away in the early hours of Sunday, July 7, 2019.
Paul was born in Odense, on the island of Fyn, Denmark (just steps away from Hans Christian Andersens' house) on October 14, 1930. He was the firstborn of Hans Fredrick and Andrea Albrechtsen. Soon after, the family moved to the village of Haagerup where his siblings, Anny, John, Owen and Kirsten were born.
He showed remarkable entrepreneurial skills growing up by raising rabbits for meat during the war when Denmark was an occupied country and meat was scarce. After the war he bought old motorcycles, refurbished them and sold them to the vehicle starved Danes, all while going to school and learning a trade.
After his apprenticeship as a diesel mechanic, Paul completed his compulsory army service and decided he should see more of the world so in 1954, he left for Canada on a lifetime adventure. The waiting period for immigration to the U.S. was lengthy but Central Canada was not, so in February, 1954 he arrived in Halifax and headed west. It was a bitter cold train ride to Winnipeg and when he arrived, he discovered the closest job available for a mechanic was in Virden, Manitoba.
While working in Virden, an oil company executive who had been inspecting the rigs accidentally cut a hole in the radiator of his truck. Parts were only available in Toronto and he was in a hurry to leave, so Paul sent him for coffee, repaired the radiator adequately for him to continue his trip and sent him on his way. He offered Paul a job on the spot.
Water was needed for the drilling rigs, so Paul bought a truck and hauled water in addition to his regular job. In order to manage his time effectively, he slept in his tool shack so he could take care of the rigs, haul water and still fix trucks.
Paul met and married his first wife, Peggy (Margaret) Anderson in 1956. They had four children, John Erik, Leanne, Christopher and Robert. By then, he had established Paul's Hauling and the family moved from Brandon to Winnipeg where he continued to expand his business interests. Paul bought many trucking companies throughout the years but his flagship was always Paul's Hauling; it was the foundation of his business ventures.
In 1981, Paul married Mary Lou Ranson and they had two sons, Scott and David.
In the late 1980s and early 1990s, Paul decided he would like to give back to the community that had given so much to him. His first major donation was to the Reh-Fit Centre where he had been a member for years and where he had been resuscitated after a serious cardiac incident.
He subsequently went on to support a number of health related causes and organizations that were close to his heart. The Winnipeg Humane Society, CancerCare Manitoba, Fort Whyte Centre, Health Sciences Centre Foundation and Assiniboine Park have all received major donations from his Foundation and also St. Paul's High School where four of his boys attended school. Paul liked St. Paul's motto "Men for Others"; he thought it was fitting.
Paul thoroughly enjoyed seeing the benefits of his generosity and liked to say "he wanted to give with a warm hand rather than a cold one". He kept all his letters of thanks and appreciation, even those from the school children visiting Fort Whyte Centre.
Paul prided himself as a "people person"; he loved to talk to anyone interesting from all walks of life and he had a great sense of humour including the ability to laugh at himself. He leaves behind an enormous circle of family and friends that will miss his presence immensely.
He was predeceased by his father Hans Fredrick, first wife Peggy, mother Andrea and brother Owen. He is survived by his loving wife Mary Lou; son John Erik, wife Cheryl (Jessica; fiancé Matt, Jaclyn and James); daughter Leanne, husband Dan Granger (Justin); son Christopher, wife Joanne (Mitchell and Evan); son Robert, wife Darcia (Jaida and Anika); son Scott, wife Clare (Clark) and son David (girlfriend Alycia); his siblings, Anny, John, Kirsten and their families, as well as Mary Lou's Ranson siblings, David, Rick, Joanne, Rob, Mark and their families.
The family wish to express their heartfelt gratitude to Dr. Beth Abramson for her extraordinary care and support in helping us navigate through this very difficult time. Paul was so thankful for her constant concern.
In lieu of flowers, please consider a donation to either the Reh-Fit Centre, the Winnipeg Humane Society, or the St. Boniface Hospital - Paul Albrechtsen Cardiac Research Fund.
A Celebration of Life will take place on Wednesday, July 17, 2019 at 2:00 p.m. at the RBC Convention Centre.
For those who wish to sign the online Guest Book please visit www.chapellawn.ca

Chapel Lawn Funeral Home
204-885-9715


Publish Date: Jul 13, 2019
PAUL ALBRECHTSEN

Peacefully at home, Paul passed away in the early morning hours of Sunday, July 7, 2019 with his wife Mary Lou by his side.
Paul is survived by his wife, his six children and their families.
A Celebration of Life will take place on Wednesday, July 17, 2019 at 2:00 p.m. at the RBC Convention Centre.
A longer obituary will appear in Saturday's edition.
For those who wish to sign the online
Guest Book please visit www.chapellawn.ca

Chapel Lawn Funeral Home
204-885-9715


Publish Date: Jul 10, 2019
Make a donation to

As published in Winnipeg Free Press on Jul 10, 2019, Jul 13, 2019
Condolences & Memories
(26 entries)
I just did a search and saw this Obituary on Paul Albrechtsen. My deepest sympathy on his passing and the tremendous loss this would be for the Albrechtsen family. My dad, Peter Stecyk, worked tirelessly at Paul's Hauling in Winnipeg to get ahead in life, all for his treasured wife and family. My Mom (Margaret) became a very close friend to Peggy and we all spent many weekends together laughing, playing and growing up with John Erik, Leanne, Christopher and Robert, in the 1960's until we moved to Calgary in 1969. I even worked at Westcan with my Dad, in Calgary, for a few years in the early 1980's as a Dispatcher. It was always so great and exciting to see and greet Paul and Ron Lavoie when they would pay a visit at our Calgary Westcan Office. Prayers to you all. Brenda Stecyk - Posted by: Brenda Stecyk (My Father, Peter Stecyk, met Paul in Virden and worked for Paul at Paul's Hauling) on: Sep 03, 2021

I met Paul in the late 1970's in Aspen Colorado. He convinced me through his charm and good looks to move to Breckenridge, Colorado to help in developing a property called Beaver Run that changed my life and the fortunes of many in the Town of Breckenridge. He reminded me of my Father, who resembled Paul and had the same entrepreneurial DNA. Today on a walk, I was reflecting on my past and Paul came into my thoughts. I googled him today to see this sad news. Knowing Paul, he is probably in Heaven working on his next best great venture! God's Speed Paul and thank you for bringing me to Breckenridge! - Posted by: Todd R Ruelle (Friend from the Past) on: Dec 30, 2020

I met Mary Lou before she met Paul and well remember when she did meet "the love of her life". I/we fondly recall visits and dinner with both of them during our time in Winnipeg. We followed news stories of Paul's success and philanthropy in Winnipeg. It is with deepest heartfelt sadness to learn of his passing last year, and me just discovering the news on the anniversary of his passing. Our hearts and condolences to all the family but especially to Mary Lou. We hope that each day has become a little brighter for her since Paul's passing. Paul wass truly a man of integrity, down to earth and a genuine gentleman. We will always hold our memories close of the times we spent with him at his Winnipeg home and his lake cottage. Dee [Dolores] & Peter Newman...formerly of Winnipeg, Toronto, ON, the S. Okanagan and now Bay of Quinte, ON. - Posted by: Dolores & Peter Newman (A friend of Mary Lou's and then of Paul's.) on: Jul 06, 2020

I worked for Paul's in Brandon for 10 years in 1985 on. Those were the best times back then with the Christmas parties and driver of the year. Paul and Mary Lou were the kindest people you could ever meet I had to refer to an old Wilton friend from Brandon about Pauls passing and he was an amazing person God bless - Posted by: Bill and Gaylene Nielsen (Aquaintince ) on: Mar 22, 2020

I was very sorry to hear of your father's passing, Leanne. My condolences to you, and your family. - Arla - Posted by: Arla D. Cleghorn (Leanne's school friend) on: Jul 29, 2019

Paul was such a fine man. Condolences Mary Lou and family...Deborah and George Grigaitis - Posted by: Deborah Grigaitis (Former sister-in-law) on: Jul 27, 2019

What an amazing life. Paul truly did live the code of being a man for others and so many have benefitted because of him. Condolences and the peace of Christ, Mary Lou, to you and your family. - Posted by: Chris Davey (Acquaintance) on: Jul 17, 2019

I would like to express my sincere sympathy to the Paul Albrechtsen family at their time of loss. Paul's life will make a lasting impact on so Health Care in Winnipeg and surrounding areas. Also the many lives that intersected with Paul's and were blessed by his generosity. May you take comfort in knowing that your Sorrow is shared by many friends and Associates. Peter D Friesen - Posted by: Peter D Friesen (Staff) on: Jul 17, 2019

To the Family of Paul Albrechtsen. Bert and I send our condolences and sympathy on the loss of a beloved husband, father, grandfather and friend. Through his son, Robert we met Paul a couple of times in Robert and Darcia's home, and were proud to have known him. He has left back a legacy of memories around the world. Rest in Peace Paul. Joan and Bert Rebeiro Godparents to his grand-daughter, Jaida Albrechtsen. - Posted by: Joan & Bert Rebeiro (Friend and godparents to his granddaughter, Jaida Albrechtsen) on: Jul 17, 2019

What a great hero for Winnipeg. His life story should be novel. I was glad to meet his acquaintance back at the start of my banking career. Whenever we pass by the Rehfit Centre my thoughts are of him. - Posted by: Shirley Medeiros (Previous Banker) on: Jul 17, 2019

A great gentlemen and he will be sadly missed. Our deepest condolences to the Albrechtsen family! - Posted by: Greg Sokil (Friend) on: Jul 16, 2019

Paul, it was great to know you. Many people in the community, industry and city will miss you. Your legacy will live on. Deep sympathies to your family. - Posted by: Ken Bednarz (Business Associate) on: Jul 16, 2019

Thank you Paul for being such a wonderful neighbor to Lori, Robyn, Andrew and I. Thank you also, for your yearly support of our fundraising golf tournament. Our family will keep Mary Lou and yourself in our hearts. - Posted by: Arnold Johnson (Neighbor ) on: Jul 15, 2019

So deeply saddened to learn of Paul's passing. Our hearts go out to Mary Lou and all our beautiful Canadian cousins. This world has been blessed by the richness of his heart and generosity- and from all the love and wonderful experiences he created and gifted to others in his precious life. Mary Lou we love you and are wrapping our warm arms around you all the way from England. Loving hugs from Kerry, Lily, Jack, George and Daisy xxxxx - Posted by: Kerry Lucienne Eugène (Cousin) on: Jul 15, 2019

Condolences to the Albrechtsen Family at this difficult time. My dad Brian spent 30+ years running northern Manitoba for Gardewine & Sons with 4 to 5 trucks which was owned by Paul. On occasion my dad said he would cross paths with Paul in the yard at Gardewine or occasionally at the Sun Valley restaurant. He said Paul would always have a few minutes for a chit chat and be on his way. Winnipeg has lost a true gentleman and a very well respected businessman. His legacy will live on forever. Once again condolences from The Roche Family - Posted by: Brian & Bruce Roche (Business Acquaintance ) on: Jul 14, 2019

A man of his word. - Posted by: Matthew Campbell (Business associate ) on: Jul 14, 2019

Paul Albrechtsen was a close friend of the Penton family since his first few years in Western Manitoba. Our late father, Terry Penton, was a friend, business associate and consultant in many of Paul's ventures. Terry and Irene became very close with Paul and Mary Lou and spent much time together both on the business side and relaxing in American vacation spots. After Terry passed away in 1985, Paul continued to keep in contact with Irene, and never forgot to send flowers to her every Christmas. The Penton children were proud of our family's association with Paul and Mary Lou and glad to be friends with such a widely admired man with a genuine desire to help others. Our condolences to the Albrechtsen family on Paul's passing. He was a great man who leaves a terrific legacy in Manitoba. - Posted by: Penton family (Friends) on: Jul 13, 2019

Winnipeg has suffered the loss of a great gentleman and patron. Several years ago, I had a chance to meet Paul while helping to import his latest airplane into Canada. What a gentleman he was, what a rich spirit of generosity. Besides trucking and other businesses, he had a history and passion for aviation. Condolences to the family. - Posted by: Dennis Hoeppner (Acquaintance) on: Jul 13, 2019

Just want to say how sorry we are to hear of Paul's passing. He was a great person and such a generous one as well. I was so touched a few years ago when my dad passed away when they both came to the celebration of life I had at my home it meant so much to me and my family. My dad only had the best to say about Paul telling me thats a great business man who started it all with one truck, my dad had the priveledge to be the pilot for the company. May the wonderful memories be with you at this time. - Posted by: Allen and Corinne Siddle ...Matthewman (friends) on: Jul 12, 2019

My condolences Marylou and family! For the years of being your gardener I always enjoyed having small chats with Paul he was always very kind and full of smiles he will be truly missed, I can only imagine how difficult this is for you! May the lord give you the comfort and strength you need during this difficult time! My heart aches for you. Sincerely Sandra (The one that was pregnant in 2018) And husband Cory - Posted by: Sandra Wiebe (Gardener ) on: Jul 12, 2019

Truly a great gentleman - Posted by: Lew Geraldine Morgan (Business ) on: Jul 12, 2019

My deepest condolences to Mary Lou and the family. I enjoyed my time with Paul on many topics from Transportation to Art. He was a person, despite his great success in business and life, to be a down to earth person who always showed his humble and welcoming presence. It did not matter what your personal station in life was he welcomed you and offered his friendship both in business and personal life. It was a life well lived and well shared with so many. He will always be remembered as one of those special people you meet in life and never forget for his kindness and generosity. Regards, Dan Tooth, Saskatoon. - Posted by: Dan Tooth (Friend & Business Acquantance ) on: Jul 11, 2019

Joseph did some work for Paul. It felt like he knew him for a long time. Paul will be missed by lots of people. Rest in Peace. He did lots of charities etc. - Posted by: Joseph & Maria Wallack (Friend) on: Jul 11, 2019

As a 13 year old gear head circa 1960 we all used to marvel at I believe was number 5 on a red modified sprint car at Brookland speedway race track . It was always a battle between Paul and the reigning Henkle brothers. He was the idle of many of us. Since I went into the aviation I had met Paul on a few occasions and always came away impressed with his abilities. I believe he was the first person to fly a Cessna Citation in Canada that was certified as a one pilot private jet. That is quite the thing back then as even in this day and age it is normally a pilot/co-pilot situation. We lost a great all-round accomplished person on Sunday. - Posted by: Hartley Dueck (Acquaintance ) on: Jul 10, 2019

We are so saddened to hear of Paul's passing. Our deepest condolences to the family. Paul was one of a kind and he will be deeply missed by all. Our sincerest sympathy Kelly and Dorothy Simes - Posted by: Kelly and Dorothy Simes (Friend) on: Jul 10, 2019

As a young man graduating from University, I was lost as to what I should do for a career. The year was 1981 and Paul was already a huge success... When I called Paul to see if he could spare some time to talk about this, he said "sure, come on over" and Paul, although being crazy busy, and people coming in to get things signed relentlessly...Paul said "ask anything, take as much time as you need Terry". Well, that was something that spoke volumes about Paul and will always be remembered and appreciated... Plus when he told me " If you see Toski tell him I am going to take him on for malpractice!"😎 Deepest condolences to the family - the Hashimoto's - Posted by: Terry Hashimoto (Friend) on: Jul 10, 2019
Email Alerts
Sign up for free email alerts of new obituaries for specific people, towns & more.

Chapel Lawn Funeral Home & Cemetery
4000 Portage Ave. (Map)
Ph: 2048859715 | Visit Website
❮ Go Back to Listings