❮ Go Back to Listings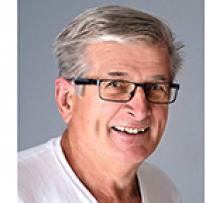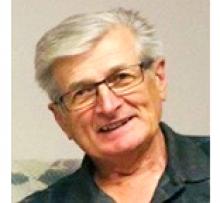 JOHN PAWLYCHYN
Born: Apr 20, 1946
Date of Passing: Aug 21, 2019
Offer Condolences or Memory
Make a donation to CancerCare Manitoba Foundation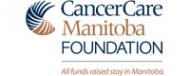 JOHN PAWLYCHYN
April 20, 1946 - August 21, 2019

On Wednesday, August 21 John passed away, surrounded by loved ones and ready to take on his next project in the heavens above. John left the way he would have wanted to, living life to the absolute fullest, until he suffered a stroke early Sunday. He graciously gave his family a few days to be with him, so we could tell him how much he meant to us, before he let go.
John was many things to many people, but first he was a farmer born and raised in the Manitoba Interlake in the tiny hub of Chatfield. After what he deemed enough years in school, he headed out to the Alberta oil fields to help his parents buy their farm. From a young age, he was driven to help.
After meeting his first wife Janet, it was time to get serious about settling down. He went to school to become an electrician which eventually transitioned into becoming one of the most highly regarded electrical inspectors with the City of Winnipeg.
Shortly after marrying Janet, his daughter Marla and son Craig were born and their years were full of camping trips, curling, golfing and working to help his family and friends with whatever it was that they needed help with. He would often get calls at home "Johnny, do you know what to do if ...?" Of course, he always knew the answer and was only too happy to jump in his truck and head over to your place to lend a helping hand.
During this time, John's true gift surfaced. He was an inventor. He loved solving problems. It didn't matter what the issue was, he would march off into his garage when any query arose and in no time, would immerge with a new tool he just made to solve the problem - and of course - it always did.
As his children aged and moved out of home, John was faced with the largest challenge of his life when his wife Janet was diagnosed with pancreatic cancer. During those seven months Janet fought, John was with her every step of the way, supporting her, loving her and caring for her.
Shortly after Janet's passing, John met his dear Donna who had recently gone through a similar experience with her wonderful husband Boris. Together, John and Donna were able to find laughter, love and adventure again. When they married, John received the best gift from Donna: three amazing stepchildren, Michael, Larissa and Dan who he treasured.
The next chapter in John's life was all about becoming a grandpa, a role he was born to fill. Grace, Violet, Olivia, Jack, Katia, Julia and Nadia - seven little names that meant more to him than anything in the world. If John had just one regret, we are guessing it would have been that he didn't live just a few more weeks to see his second grandson born, but we all know he will be there that day, welcoming that little man into the family in his own special way.
As much as John loved helping people, he cherished every animal he met. Whether it be a mother deer and her fawn that he had to stop driving to watch and make sure they safely crossed the highway, to his beloved family dog Muffin, who was always so much more than a companion to him.
John's other love was the snow. He could recount every winter storm Winnipeg experienced and would be up well before dawn on those days getting his snowblower out and plowing not only his driveway and sidewalk, but those of the entire block (yep, the back lane, too). He was like a kid in a candy shop on those special Canadian winter days.
John's 73 years were packed with adventures of all sorts; flipping tractors, working on oil rigs, road trips across Canada, becoming a father, ATVing through the Interlake, high-end camping (nowadays we kids call it glamping), golfing on some of the world's best courses, African safaris, and welcoming seven beautiful grandchildren into this world.
John leaves to mourn everyone that he touched during his 73 years (so half of Winnipeg, really). At the top of this list is his dear wife Donna, his children, Marla and Sean Barr (with their children, Violet and Jack), Craig and Julie Pawlychyn (their children, Grace and Olivia), his wonderful stepchildren, Michael and Caroline Seredycz, Larissa and Henlo Wiese (with Nadia and grandson on the way), and Dan and Jess Seredycz (with their girls, Katia and Julia). He also leaves his dear brothers and sisters, Ann and John Peiluck, Mary Ptashynski, Kathy and Ross Kidd, Phil and Lois Drohomereski, Deanna and Cec Pringle, Victoria and Peter Midtdal and Eleanore and Randy McMahon. John's warmth and helpful nature will be deeply missed by his brothers and sisters-in-law: John, Peter and Sonya, Jean (Randy), Pat, Dennis, Ed and Nancy Prociuk and their respective families.
John also left so much love and knowledge to his dear nieces and nephews: the Cheguis family (Judy, Noel, Bernadine, Scott and Charles), the Smalleys (Joanie, Robbie and Ashley), the Pawlychyns (Michael, Carol, Christine and Chris), the Kidds (Shane, Warren and Colleen), the Drohomereski family (Shannon, Michael, Zander, Connor, Ryan, Georgia, Hunter and Jessie-Lynn), the Midtdals (Devin and James), the McMahons (Justin, Aaron and Shaylyn), and many, many more.
John was predeceased by his first wife Janet (2004), his parents, Kay (1987) and Michael (1985), his brother Alex (2005), brother-in-law Nick (1992), and his nephews, David Peiluck (1999) and Ron Chudy (1985).
To all of you that knew John - worked with him, golfed, curled, camped or lived within his snowblowing home radius - know that he treasured you as we his family do now.
Our dad's funeral will take place on Monday, August 26 at 10:30 a.m. at St. Anne Ukrainian Church (35 Marcie Street). The interment will follow at Glen Eden (4477 Main Street).
In lieu of flowers, we suggest doing what John always did with a beaming smile: go out and help someone today, a stranger, a coworker, a neighbour, a loved one. If you are so inclined to make a donation in our father's name, we would suggest either the Heart & Stroke Foundation or CancerCare Manitoba. Oh, and if you are missing John and just want to feel his presence, make yourself a stiff Caesar, grab a Sudoko puzzle, put on some Martina McBride, and ask yourself "I wonder how I should do this project?" Guaranteed, John will be right by your side.
Publish Date: Aug 24, 2019
JOHN PAWLYCHYN

On Wednesday, August 21, 2019, surrounded by loved ones, John Pawlychyn passed away at age 73.
Visitation will take place Friday, August 23 from 6:00 p.m. to 8:00 p.m. at Cropo Funeral Chapel, 1442 Main Street. Catholic funeral service to be held on Monday, August 26 at 10:00 a.m. at St. Anne's Ukrainian Catholic Church, 35 Marcie Street. Interment will take place at Glen Eden Cemetery, 4477 Main Street following the service.
More information on John will be in tomorrow's obituary.
Publish Date: Aug 23, 2019
Make a donation to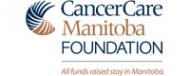 As published in the Winnipeg Free Press on Aug 23, 2019, Aug 24, 2019
Condolences & Memories
(17 entries)
So sorry for your loss. Our deepest condolences to you and your family. 💐 - Posted by: Barb & Garry Pichlyk (Cousin) on: Aug 28, 2019

What a beautiful obituary/tribute for a very special man. His kind and caring nature impacted many and his sense of humour gave laughter to all. My deepest sympathy to all of his family. - Posted by: Terri-Lynn Strand (Friend of the Drohomereski family ) on: Aug 27, 2019

I just heard of John's passing today (August 27) and am disappointed that I missed the funeral. Shocking news as John appeared to be in good health. Always enjoyed his emails. He will be sadly missed at our annual Christmas lunches with the current and retired electrical inspectors. My condolences to the family. - Posted by: Shirley Jenken (co-worker from the City of Winnipeg) on: Aug 27, 2019

Our deepest condolences to Donna, Marla, Craig, Mary Ptashynski, Judy and Noel, Scott, Bernadine and Charles, Phil and Lois, Deanna and Cec, Vicki and Peter, Eleanore and Randy, and all of the family. John came into my life when I was in high school, he was at my high school graduation and when I moved away he never forgot to keep in touch. I always remember him running outside with his coat undone since twenty five below was warm considering the temperature where he worked. His smile, laugh, and sense of humour were contagious. I consider myself richer for having had John in my life. While I already miss him we can only hope to leave this life as a successful human being and that is what John was. Our Sincere Condolences, From Louise and Dennis Corrigan, Preston, Gannon, and Garrett - Posted by: Louise Corrigan (Husband to my cousin) on: Aug 27, 2019

Sorry to hear about John, had many laughs together working at inspections. You will be missed. John / Eileen Krahn - Posted by: john krahn (co worker and friend ) on: Aug 27, 2019

To Donna and Family, My wife, Marianne, and I went to the church this morning to attend Johnny's funeral. We were able to get in and sign the book, but were left standing at the back with others and blocking the doors for those who were still coming in. We moved back outside with other cousins and decided to leave since we couldn't see or hear anything. What a wonderful tribute to a very popular man! Johnny touched the lives of so many people! We wish we would have left home earlier to take part in a larger way. Please know that we care, and that we will cherish our memories of family times with Johnny. P.S. We will also miss all those emails! Sincerely, Chris and Marianne Kowal - Posted by: Chris Kowal (Cousin) on: Aug 26, 2019

I knew John for many years as an Electrical Inspector. He knew his stuff, as we would look it up in the Code Book and he was right. He would tell me how to correct something with minimal cost. Great Man John - Posted by: Garry Slota (Friend) on: Aug 26, 2019

Donna... Our sincere condolences to you & your family . We were overseas & just heard of John's passing (from Adele) last night (25th). We are sorry that we can't be there in person, but our prayers are with you. John was a wonderful person who we will miss. We will have a mass said for John at our local church. God Bless! - Posted by: John & Claudette Smith (cousin) on: Aug 26, 2019

Donna and family, I am so sorry to hear of John's passing. My deepest sympathy to you all. - Posted by: Shirley Shumate (Donna's cousin) on: Aug 26, 2019

My sympathy, thoughts and prayers go out to family and friends of Mr. Pawlychyn. He was obviously a wonderful man and I hope that your grief lessens with loving thoughts and memories of him. Friend and co-worker of Julie. - Posted by: Lorna Adamuik (Friend of Julie Pawlychyn) on: Aug 25, 2019

Dear Donna & family. We were shocked and saddened to hear of the passing of your dear John and far too early. Trevor was his co-worker at The City and they shared many good times. John was a wonderful man and will be missed by all. We missed seeing him on Friday at the annual golf tournament in Granite Hills. Cherish you memories as we will. - Posted by: Trevor & Barb Albinet (former co-worker and friend) on: Aug 25, 2019

Donna, I wish to extend my deepest condolences and sympathy on the loss of your husband. May God be with you and guide you through this difficult time. - Posted by: Rose Olynyk (Friend) on: Aug 24, 2019

A truer and more honest human being will be hard to find. John was an electrical apprentice and I was a carpentry apprentice and we would pass each other in the hallways of RRCC....and no matter what...he would always stop...and have a bit of a chat...with that smile. One of my pleasant memories of John that I will never forget. Rest in peace John....condolences to the family. - Posted by: Dave and Linda (Skrabyk)Ostryzniuk (friend) on: Aug 24, 2019

Donna and family; you are in our thoughts and prayers during this difficult time of grief and sorrow. We were shocked to hear of John's sudden passing. John was an absolutely wonderful man. Donna you are in our thoughts and prayers. May God's word and teachings give you comfort during this difficult time. Vichnaya Pamyat Susan Bordun and Randy Hirschfield - Posted by: Susan Bordun (cousin by marriage) on: Aug 23, 2019

Shocked to hear of the passing of my old time school friend from Dehowa. My condolences to the family. - Posted by: Jim Husiak (Friend) on: Aug 23, 2019

Donna & family, We are so saddened to hear of the sudden passing of John. It is so hard to extend condolences because it is hard to believe that John is gone. We are praying for you and for John's soul, please take comfort in all the good years you had with John-a wonderful man! Our very deepest sympathies, Murray & Luba Beange - Posted by: Murray & Luba Beange (Friends) on: Aug 23, 2019

Enjoyed curler with John the pasted number of years, each game was enjoyable with John always have a laugh and maybe a short one after the game. Gone far to early. The whole world lost a great guy. - Posted by: Len Vince (Curler at Elmwood Seniors) on: Aug 23, 2019
Email Alerts
Sign up for free email alerts of new obituaries for specific people, towns & more.
❮ Go Back to Listings