Search:

Winnipeg Free Press Passages
All Titles
Notices are posted by 10 am Monday through Saturday

❮ Go Back to Listings
MARY KELEKIS

Mary Kelekis has closed the last chapter of her life at the golden age of 94.
A life filled with great accomplishments and accolades for work in the community, she was awarded the Order of Manitoba in 2000. It was a day of great pride for her.
From her early days as a student at Daniel McIntyre High School she was one of the driving forces to establish an Alumni club at the school. Her school friends called themselves "the Club Girls" and these friendships lasted a lifetime for all of them, especially with Pat Campbell who was her friend from early days.
She began working with her family at Kelekis Restaurant and worked alongside her sisters, Chryse, Sophie, Evelyn, Isabel and Becky and with support from her brother Leo. She devoted over 60 years to her work and was there right up until the closing in 2013 when Kelekis celebrated 82 years "in the chips" in its iconic location at Redwood and Main.
Over the years she was one of the founders of FOLKLORAMA in Winnipeg at the behest of Stephen Juba. Now, that is a permanent cultural tribute every year in our city to the diversity of its people. She served her church, St. Demetrios Greek Orthodox; as well by introducing G.O.Y.A. and her participation in the Ladies Philoptochos Society for many years.
One of her proudest achievements was service to the Board of Misericordia Hospital Foundation. She served in that capacity for over 10 years and was awarded an Angel Award from the Foundation in 2013.
Mary was an avid sports fan and held Winnipeg Blue Bomber tickets for over 60 years, as well as supporting both versions of the Winnipeg Jets. All her nieces and nephews loved to attend the games with her. She was a vocal and an enthusiastic fan.
She was devoted to her family and her siblings. Becky is now the only surviving sibling. She is also survived by the next generation: Jim and Barbra Pappas, Chrys Pappas and Kaye Dunlop, Melanie Hall, Barbara Hall and their children and grandchildren.
Mary could be as brusque as can be or as soft as a lamb, there was no in between. It was her nature to be so and she will be remembered by many who crossed her path. Now she is at peace.
In lieu of flowers, the family suggests donations to the Misericordia Foundation, CancerCare Manitoba or the St. Demetrios Greek Orthodox Church.
Prayer service will be held on Thursday, September 12 at 7:00 p.m. at Cropo Funeral Chapel, 1442 Main Street. Funeral service will be celebrated on Friday, September 13 at 11:00 a.m. at St. Demetrios Greek Orthodox Church, 2255 Grant Avenue at Shaftesbury Boulevard. Interment will follow in Brookside Cemetery, 3001 Notre Dame Avenue.
Make a donation to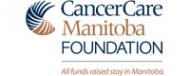 As published in Winnipeg Free Press on Sep 07, 2019
Condolences & Memories
(29 entries)
My deepest condolences go out to Drs. Ernest and Anastasia (Kelekis) Cholakis, the owners of Pappas Greek Food & Steak, and to the family of Broadway Florists on the passing of Ms. Mary Kelekis, O.C., O.M. - Posted by: Philip Bialk (Former athlete representative - Special Olympics Manitoba (regional and provincial committees)) on: Nov 25, 2021

My Baba lived on Alfred Avenue right near Kelekis' Restaurant, I would visit her every Sunday as a kid, my parents would always give me and my cousin Darren some cash for fries, which were so special to me. I frequented Kelekis' at least once a week through the 1970s until the closing which I personally took very hard, and still do every time I pass by on main, every time I'm saddened that Mary and her most wonderful fries in the world are not there. We shared many moments over the years and she was an icon in the city. Bye Mary and thank you for being a great friend with solid advice for this young lad, and congratulations for perfecting the potato like no others will ever be able to do. Miss you always. - Posted by: Bryan Ledger (patron and friend) on: Oct 16, 2019

Dear Mary, You were such an important part of my children's life and mine as well. We all have such wonderful memories of you and we'll never forget you. Rest in peace dear friend. Love, Reva - Posted by: reva lerner (old friend) on: Sep 13, 2019

Years of Blessings filled with Gratitude and Love. Thanks for the memories Mary Kelekis and family - Posted by: Stefphany E. T. Cholakis (Family friend since 1930) on: Sep 12, 2019

I am so sorry to hear the sad news. Mary will be missed by many. I worked for her brother Leo Kelekis at (Kelekis & Minuk) for many years and during that time I got to meet the family and of course was honoured to eat at Kelekis Restaurant. Mary was always a very giving and loving person. Those that knew Mary will always remember her huge smile and warm heart. I am sending hugs and my sincerest condolences to the whole Kelekis family. Susan Owen xo - Posted by: Susan Owen (friend) on: Sep 12, 2019

I always enjoyed dining at her wonderful restaurant. The food was superb. When she was there the service was impeccable. Condolences to the family. May you enjoy many happy memories of a life well lived. May she rest in peace. - Posted by: Ariel Lee (admirer) on: Sep 10, 2019

Back in the 50s my mother Julia Zenchak worked for Kelekis restaurant when it was located on Main Street next to DeLande Monuments and across from Smittys Chip Shop . I had to lunch there when my mother worked ,and I came from Norquay School. Sophie and Mary worked The restaurant and were always kind to me when I always ordered Wieners and chips. She was harsh but the warm twinkle In Her eye always made Me feel welcome. Then they moved to Redwood and Main and I still Enjoyed many meals and brown bags of chips with my friends. Over the years I moved away but visiting Winnipeg always brought me back to Kelekis for the visit and the great food! What memories! Rest In Peace Mary..you were loved.❤️ - Posted by: Carol Harvey (Friend) on: Sep 09, 2019

My first experience going to Kelekis was as a little boy - my Uncle Mike loved to bring me here. That carried on for the remainder of the time the restaurant was open. Mary was a piece of Winnipeg and a shining example of the GOOD folks that live here. Her dedication will NOT be matched - she truly loved what she did and meeting and serving her customers. I am certain that Steve Juba saw that in her when he asked for help in forming Folklarama, and look where that is now! I was sorry to see when she retired (but she deserved it after all those years) and was sorry when the restaurant finally closed. - Posted by: Robert (Bob) Lechow (Long Time Customer and Admirer) on: Sep 09, 2019

I met Mary when I was 13 years old. I used to wash hair at Mainwood Beauty Salon on Saturdays. I would walk thru the adjacent store and come thru the side door, and there she would be. I would always hear her before I saw her. 😊 She had a gift of gruff kindness and of making a young 13 year old feel very special, and 44 years later I have never forgotten her words of wisdom. I would run into her now and then, and for many years at the Greek Pavilion in the Church. Mary was a very special person with an incredible memory. My condolences to the family and to all who mourn. - Posted by: Marnie Hocken (Kelekis Customer and long time acquaintance) on: Sep 09, 2019

I remember many years going for food and late night coffee after work - the staff very kind, Mary walking around greeting people. Her and the staff worked hard to make people happy and at the front tables inside the door they had music boxes. I would drop in the money and play the music. You will be missed Mary. - Posted by: JOHN C PIRRIE ( CUSTOMER) on: Sep 09, 2019

I have fond memories of Mary as she often served as a partner with Leo as my father's aide de camp for my father. Sincere Condolences to the family. - Posted by: Janis McKeag (Aquaintance) on: Sep 08, 2019

My deepest condolences to all family and friends. I remember going to the restaurant when I couldn't see over the counter. As I grew older I could finally see. Mary knew all her customers and treated them like family. God bless RIP. - Posted by: Nora (Acquaintance ) on: Sep 08, 2019

Sorry for your loss. Mary is a long time friend, we were both on the board of directors many years ago at St. James Y. Also enjoyed the restaurant on many occasions, as we always had a good chat when I was there. - Posted by: BRIAN JONES (Long Time Friend) on: Sep 07, 2019

I am so sad to see someone who made a lot of people happy leave us. She was a kind soul, and caring. She taught me how to be a waitress. It was supposed to just teach, no money involved, but she paid me every time I worked. We will all miss and you will live on forever in our thoughts.. - Posted by: Romona Duke (Friend) on: Sep 07, 2019

I've often told people I was weaned at Kelekis'. My grandfather had his business D Thompson Electric right next door to the restaurant and My family and I often ate there there when visiting my dad who took over the business. All the "boys from the shop" used to have coffee there. From my earliest years until her retirement, I always got a warm welcome and a smile from Mary. It was truly a sad moment when the restaurant closed. I'll remember her and my time there fondly. Manitoba is better place because of her contributions. Rest In Peace, Mary. - Posted by: Rob Kaufmann (Customer and family friend) on: Sep 07, 2019

When I read Mary's obituary I could not help but think a few things. Not only was she one tough cookie but a bright face that greeted you when you walked through the doors of Kelekis. I ALSO SEE SHE HAD A PERSONAL passion and that was to be involved with the medical community .There is something to be said for a person who has lived 10 decades, and throughout her dash...filled those years with a variety of interests, mostly Family . Soon people that have crossed over will be hearing many a story and even the secrets behind your family's favorite guests. - Posted by: laurie Gyde (friend of the Pappas family) on: Sep 07, 2019

Sincere condolences to Becky and family, I cherish some very special memories throughout the years, from the very first time I was taken to Kelekis' one Saturday at midnight in April 1968, the sisters knew my date and welcomed me with teasing smiles and open arms! Eventually I brought my children to Kelekis...full circle! - Posted by: Linda Wolch (Long time friend) on: Sep 07, 2019

My first memory of Mary is when I worked at the then TD bank at Main & Redwood. I would go to Kelekis for coffee and quickly found Mary to be a good friend. Always had a big smile for me and through the years for my late husband Marv and all our children. My late father-in-law spent many lunch hours at Kelekis when he worked at D. Thompson Electric. He loved everyone there. Rest In Peace Mary. My condolences to Becky and Mary's extended family. Xo🙏🏻 - Posted by: Sherry Terhoch (Friend) on: Sep 07, 2019

We are glad she retired when she did so that she could relax for a few years. Although we haven't seen Mary since she retired, always think of her every time we pass Kelekis Restaurant site. As important as she was, with all the awards she received, she was just one of us. We have missed those days of old and have good memories. Rest in Peace, buddy, you deserve it and say hello to Sophie when you get to heaven. Love you - Norma & Ruby - Posted by: Norma Reeves & Ruby Ingram (Bowling Buddies and friends of the family) on: Sep 07, 2019

Frequented Kelekis since a child when you could buy at the window. Mary was a constant friendly familiar face. May she RIP 🙏🏼 - Posted by: Lesley Fox (Customer ) on: Sep 07, 2019

Will miss you. She always remembered me whenever the family visited Winnipeg. My children, although born in Calgary, always asked to go to Kelekis when we visited family in Winnipeg. - Posted by: berman family of calgary (friends & customers of kelekis) on: Sep 07, 2019

I'm one of thousands who likely felt special when they encountered Mary ~ she was an incredible woman. In 2006, I went to the restaurant with my young children and husband. I hadn't seen Mary in years, and without telling her she knew who I was and commented how my grandparents would have loved my babies. She had a gift for remembering faces, and for making one feel instantly nostalgic in her presence. A long life lived, may she rest in peace. - Posted by: Erin Harris (admirer) on: Sep 07, 2019

Back in the late 70's & 80's I worked for Sutherland Supply Centres. Weekly (a few times) we would enjoy the mouth watering Burgers and those Fries...simply the Best! Mary & her sisters were there, but Mary in particular was always there at the front counter! As I frequented Kelekis over many years, she recognized me and would always smile. I always was fascinated and would look at the back wall of the famous celebrities whose pictures hung on the wall, never tired of this. Was very saddened when the Restaurant closed and now to hear about her passing, may she RIP! To Becky and the rest of your family, thank you for everything you all did for Winnipeg! Kelekis and Mary will not be easily forgotten by many of us! Prayers and condolences during this most difficult time. Take care. - Posted by: Ms. Gerrie Penteliuk (Customer/Client) on: Sep 07, 2019

Mary always treated us like family. When I took my Mom out for lunch for the first time after my Dad had passed, Mary came from behind the counter and gave my Mom a hug, a kiss on her cheek and with tears in her eyes shared her sadness at our loss. You hold a special place in my heart and I am privilaged to have known you and your family. God bless you Mary. You are missed. - Posted by: Shannon (Long time customer.) on: Sep 07, 2019

I worked at Kelekis restaurant for almost 19 years and my mother worked there much longer. Many memories. Condolences to the Family Cathy and John Zentner - Posted by: Cathy Zentner (employee) on: Sep 07, 2019

Always at the front till to greet people coming in for a meal. Remembers your name and who your parents were. A true original, an inspiration. Winnipeg mourns the loss but celebrates the life- Rest In Peace - Posted by: Mardy Yager (Grew up at Kelekis ) on: Sep 07, 2019

I worked for Mary 30+ years ago..... Mary taught me so much about life. She was a big influence to me in my life ....she is always a very fond memory of my younger years❤️.....Condolences to the Kelekis family - Posted by: Karolyn Hockman (Emplyee) on: Sep 07, 2019

Our city has lost a great one. She certainly helped to push all of us to be our best, whether inside the family restaurant or elsewhere. I will miss her. - Posted by: Rick Dondo (Patron) on: Sep 07, 2019

I loved this woman. I have pic's of me and my mother when I was 3 months old sitting at the counter of the restaurant. When I came back to Canada in 1999. I went to see her and she still remembered me because I looked like my mother. Mary and I also went thru cancer treatment together in 2009-2010. We would meet at the dr's and just sit and talk. She was a good person, with a blessed heart and I will miss her. Rest in peace Mary. Will always hold a place for you in my heart. - Posted by: Lorna B Johnson (Family Friend) on: Sep 07, 2019
Email Alerts
Sign up for free email alerts of new obituaries for specific people, towns & more.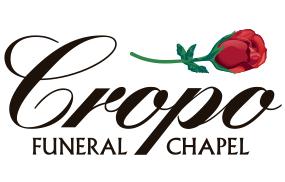 Cropo Funeral Chapel
1442 Main St (Map)
Ph: 2045868044 | Visit Website
❮ Go Back to Listings