❮ Go Back to Listings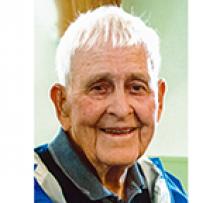 EINAR LAWRENCE VIGFUSSON
Born: Mar 10, 1933
Date of Passing: Sep 06, 2019
Offer Condolences or Memory
EINAR LAWRENCE VIGFUSSON

It is with deep and heartfelt sadness that we announce the peaceful passing of our beloved husband, father, Afi, uncle, great-uncle and friend, Einar Vigfusson. He died peacefully at the Arborg and District Health Centre on September 6, 2019 with family at his side, after a long and difficult struggle with cancer.
He will certainly live on in the hearts of family and friends who loved him.
Einar will be so very sadly missed and is survived by his wife of 47 years, Rosalind (Palsson) and their children: Eric (Jennifer) and their children, Nathan, Adam and Henrik; and Kristian (Jennifer) and their son Kallum Einar. He is also survived by nieces, Paulette (Carl) Dingman, Pamela (Paul) LaPierre and Pat (Rick) Bonnett and their families. Also nieces and nephew-in-law Roxanne (Nordal) and Darcy Kozub, Greg (Pamela) Nordal and Natalie (Nordal) and Mark Klym and their families.
Einar was predeceased by his parents, Johann (1982) and Emily (1997), as well as his three brothers, Pall (2014) (sister-in-law Bernice 2011), Herman (2009) and Baldvin (1958). Also predeceased by his in-laws, Johannes Palsson, Thor and Olga Johannesson, Baldur Palsson, Jona (Palsson) and Richard Nordal.
Einar was born on March 10, 1933, the second of four sons born to Joe and Emma Vigfusson. He grew up on the family farm, situated on the banks of the Icelandic River. He was a man of principle and integrity; was intelligent, creative, humourous, loving, kind, honest, loyal and always championed the underdog.
He would describe himself as the quiet child, immersed in creation, inventing toys using various household items such as matchboxes, glue, string and spools. Einar had an amazing imagination and storytelling ability and when he was just a child himself, could often be found entertaining the younger children of the area with his stories and play acting. He attended school in Arborg and was an excellent student with an enquiring mind. He read voraciously and retained much of what he learned, and as a result he was a wealth of knowledge in many varied subjects. Post secondary education was not an option after completion of Grade 12, as money was scarce at the time.
In the 1970s Einar and his brother Herman completed an outreach course in Agriculture from the University of Manitoba and were both awarded their diplomas in Agriculture. In their younger years, they spent many of their winters working in lumber camps in the bush to augment the farm income.
However, farming was their main occupation and they were excellent stewards of their land; always taking great care in how they worked the land and never referred to the soil as "dirt". The brothers farmed in a very amicable partnership until 2007 when Herman became ill and had to retire.
Einar was very community minded and spent several years on boards and committees, including the Arborg Credit Union in its' formative years and the Manitoba Pool Elevator. Many were the hand painted signs he donated and if community buildings were being built would give his help, freely.
Einar was extraordinarily artistic. In his teens and 20s he painted wildlife and scenery murals and pictures. In his early 20s he studied sign making and until computer generated signs became the norm, he painted most of the business signs in Arborg and surrounding areas, as well as names and numbers on trucks, airplanes and boats.
He had a great spatial sense and an amazing gift of proportion. These talents lent themselves well when he discovered the art of realistic wildfowl carving in 1984. Einar had an innate ability to instill a feeling of life in his carvings and this was often observed by visitors to the gallery. Carving became a very important part of his identity for the next 35 years. He completed his final carving in July of this year.
Einar was a very generous man and was happy to support many local fundraising causes which were important to him. He also donated carvings for auction to Ducks Unlimited for many years and in 2015 was awarded the prestigious Silver Teal award for his contributions. Prior to this he had received both the Pewter and Bronze award from Ducks Unlimited.
He was also very supportive of the Arborg and District Multicultural Heritage Museum and was glad to be able to do this through giving his carvings for auction.
He was very proud of his Icelandic heritage and could fluently speak, read and write the language. This opened many doors. He travelled to Iceland 15 times, sometimes to teach bird carving and each time Einar and Rosalind returned from there, they had discovered even more cousins and had learned more about the land of their ancestors. It was a very special honour for him to be chosen to go to Iceland in 1999 as the International Visits Artist, where he mounted three shows of his work.
Over the next 20 years, hundreds of Icelanders on bus tours visited his farmhouse gallery.
He had a keen interest in genealogy and when speaking with visiting Icelanders, would often follow up a greeting with an inquiry as to which "clan" the visitors might be part of. Einar connected with many of his known relatives in Iceland and was able to keep in touch with several of them over the years.
Einar and Rosalind met at the Arborg Hospital in 1971 where she was nursing. They married later that year and happily began their life together. Little did they know that over the next 47 years, he would battle six different types of cancer in his lifetime. But battle he did, with a positive outlook and a good outcome till 2019.
Our two sons are such a special gift to us. Eric, born in 1972 and Kristian in 1986. Their loving wives and children have added such a welcome dimension to our family
He loved his family so very much and loved spending time with all of us. His grandchildren were such a very special part of his life. Watching Eric and Jen's boys play hockey was always an exciting outing. Watching little Kallum Einar, Kris and Jenn's son, learning new things every day has been really wonderful!! This kind and gentle man has truly left us all a legacy of love and laughter. We will miss him forever.
May God keep you safe in His Care
Goda Nott Elskan


The family would like to thank everyone who has been part of Einar's care over the past many years. Very special thanks to Dr. J.P. Donnelly and staff at the Arborg and Districts Health Centre for their loving and compassionate care over the past while. It is so very much appreciated by all of his family.
Funeral service will be held at Ardal-Geysir Lutheran Church, 301 River Road, Arborg, Manitoba on Saturday, September 28 at 2:00 p.m. Pastor Courtenay Reedman-Parker officiating. Interment prior to the service at 12:30 p.m. at the Arborg Community Cemetery - west on River Road. All are welcome to attend.
In lieu of flowers, donations may be made to Ardal Geysir Lutheran Church, Box 160 Arborg, Manitoba R0C 0A0; The Johannes Palsson Memorial Scholarship c/o Rosalind Vigfusson, Box 55, Arborg, Manitoba R0C 0A0 (in support of Evergreen School Division Band and choir program); or a charity of one's choice.
MacKenzie Funeral Home
Arborg
1 800 467 0024
info@mackenziefh.com
Publish Date: Sep 21, 2019
EINAR LAWRENCE VIGFUSSON
March 10, 1933 - September 6, 2019

It is with heavy hearts we announce the passing of Einar Lawrence Vigfusson, on September 6, 2019, at the Arborg and District Heath Centre.
Funeral arrangements pending.
Longer notice to follow.
MacKenzie Funeral Home
Arborg
1-800-467-0024
info@mackenziefh.com
Publish Date: Sep 11, 2019
As published in the Winnipeg Free Press on Sep 11, 2019, Sep 21, 2019
Condolences & Memories
(4 entries)
On behalf of the Þjóðræknisfélag Íslendinga, I offer my heartfelt condolences to Rosalind Vigfusson and her family following the departure of their beloved Einar. The Icelandic National League in Iceland has as its goal the nurturing of ties between the people of Iceland and their kin in North America: Einar Vigfusson was a rare and exemplary figure who bridged those cultures. He embodied what many people think of when they imagine an Icelandic person in North America: a farming man who lives a life with a rich cultural dimension. Many are those Icelanders who made a pilgrimage to the Vigfusson home where, greeted in their own native tongue, they would wonder at Einar's artistry in wood, in a household blessed by Rosalind's music. Einar also made them welcome in his own work space, where his visitors invariably marvelled as he revealed the extent of his craftsmanship. They left enriched. Now that Einar has left us, we remember with love and respect a paragon who will serve as an example of generosity, virtuosity, and friendship for years to come. Hulda Karen Daníelsdóttir President of the Icelandic National League of Iceland - Posted by: Hulda Karen Daníelsdóttir (Friend) on: Oct 01, 2019

To Einar's family we offer our deepest sympathies and condolences. Our thoughts and prayers are with you at this time. With deepest sympathy, Gordon and Helen Danielson and family - Posted by: Gordon Danielson Family (Friend/Neighbor ) on: Sep 29, 2019

The Icelandic word ljúflingur describes the man Einar Lawrence Vigfússon. In English, the description could be translated as someone who is exceptionally kind. I first met Einar in the fall of 2003, not long after my arrival in Manitoba. My inner state was somewhat fragile, thanks to a heart that was full of a country left behind and I will always be grateful for the encounter with this extraordinary human being. In the years that followed, and in my position as the Chair of Icelandic at the University of Manitoba, I was equally privileged to be able to introduce our visitors to the artist Einar and his unique collection of bird-carvings. Not long before I departed from Winnipeg and returned back home to Iceland, I put in an order for a golden plover, one of Iceland's migratory birds. In May 2019, I visited Winnipeg for the first time after my departure, and there they were, Einar and his lovely Rosalind, to remind me that the golden plover had indeed reached shore on the other side of the water. That is also when I realized that the exceptionally kind artist of New Iceland would not be with us for much longer. His last voyage was on the horizon and I would like to express my heartfelt condolences to Rosalind, their sons, grandchildren, other family members and friends. - Posted by: Dr. Birna Bjarnadóttir (Former Chair of Icelandic, University of Manitoba) on: Sep 28, 2019

So sorry to hear of the death of your husband. He was so blessed to have such a caring wife. May past happy memories of times spent together bring you comfort and strength. - Posted by: Elaine Bennett (Friend) on: Sep 11, 2019
Email Alerts
Sign up for free email alerts of new obituaries for specific people, towns & more.
❮ Go Back to Listings