Search:

Winnipeg Free Press Passages
All Titles
Notices are posted by 10 am Monday through Saturday
❮ Go Back to Listings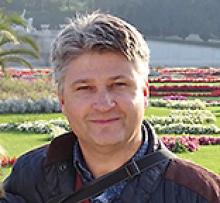 DR. MICHAEL TESCHUK, PH.D. (MIKE)
Born: Dec 17, 1964
Date of Passing: Nov 14, 2019
Offer Condolences or Memory
Make a donation to CancerCare Manitoba Foundation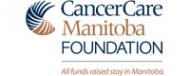 DR. MICHAEL TESCHUK, PH.D.
December 17, 1964 - November 14, 2019

After a courageous and extended battle with cancer, Mike was released peacefully from his illness on Thursday, November 14 at the age of 54 years.
Mike will be forever remembered by his beloved wife and best friend, Patti (Patricia Anne Fergusson, Ph.D.) and their children, Cameron Fergusson, (studying law in Toronto, ON), Erin Elizabeth (Olympian training and residing in Victoria, BC), and James Michael (studying Psychology in Winnipeg, MB). He also leaves to mourn his mother Susan and brothers, Allan (Anita) and Tom (Shelley), the entire Fergusson family, and many dear friends, all who loved him. Mike was predeceased by his father, Joseph.
Mike was born and raised in Vancouver, BC and after receiving his doctorate degree in clinical psychology from the University of Waterloo, settled with his wife Patti in Winnipeg. Beginning in 1994, Mike dedicated his entire professional career to work as a clinical psychologist in the Department of Clinical Health Psychology, University of Manitoba. In addition to always being a valued colleague, Mike served many patients and families. He devoted much of the last part of his career to the role of Training Director where he mentored countless doctoral students in the Clinical Health Psychology residency program. Mike was a Freemason and a member of Corinthian Lodge No. 178, Winnipeg.
Family was first for Mike - he loved Patti and his children and enjoyed nothing more than caring for them and being a part of their lives. He took joy in life and entered into everything he did fully. He had a way of making people feel special with his genuine interest in their lives. Through his illness that never changed and he continued to be a devoted husband, father and friend.
A celebration of Mike's life will be held at 1:00 p.m. on Friday, November 22, 2019 at Charleswood United Church, 4820 Roblin Blvd. with Rev. Dr. Michael Wilson officiating.
Donations in Mike's memory can be made to CancerCare Manitoba Foundation where they will be used for research.
Make a donation to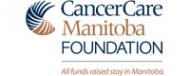 As published in Winnipeg Free Press on Nov 19, 2019
Condolences & Memories
(29 entries)
We were very saddened to hear of Mike's passing. Our sincere condolences to you Patti and the whole family for your loss. We know that after this hard fought battle he is in a better place. We hope that our prayers and thoughts will bring a little comfort. Ghis & Mary - Posted by: Ghis & Mary Carriere (Ferguson family friend (Jack's lake neighbour)) on: Nov 27, 2019

I first met Mike when he was my brother's Psychologist. I was in university and mentioned to him that I was interested in being a Psychologist. Mike took the time to get to know me and even helped me decide which grad school to go to. He set up a summer practicum for me that ended up being pivotal in my career. He always somehow made time for me when I needed advice or reassurance, despite the fact that he had no obligation to do so. When I was in Winnipeg applying for internships he again made time to sit down and ask me how things were going. Mike was the kind of man who left you better than he found you. Every single interaction with him felt healing. As I think about the kind of Psychologist I want to be, I know that the best way I can honour Mike is to someday be the kind of professional that he was. I can't imagine the loss that his family and friends are feeling right now, but I do know for sure that the kindness and warmth he brought into the world will have ripple effects that last forever. - Posted by: Cailey Strauss (Sibling of patient) on: Nov 26, 2019

Dear Patti, Cam, Erin, James, Susan T, Allan and Tom, I am so sorry for loss of your beloved Husband, Father, Son and Brother, I cannot imagine how difficult Mike's passing is for all of you to accept. I share your loss and grieve with you. From an early age Mike and I shared many experiences together; Mrs. T, I spent so much time in your home and basement hanging out that I should have been charged rent. For all of the years we spent together I have only happy memories and truly cannot remember a single argument or cross word between us. This is all due to Mike's positive spirit and energy, which you all know better than I. Mike was always someone who brought people together and he inspired me to follow his lead of caring for others, having fun and working hard. We also know that Mike was highly competitive and a winner. He worked so hard to be excellent at everything he did, whether it was Hockey, Football, Drama, Music, or School. It is no surprise that be brought that same approach to his family and professional life. Please accept my condolences and know that you have my deepest sympathies. True friends never leave you and Mike will be with me always. Glenn - Posted by: Glenn sampert (Friend) on: Nov 25, 2019

My deepest condolences to Patti and all the family. Even though I haven't seen Mike for 30 years, the sad news of his passing hit hard as he was part of the fabric of my childhood. I knew Mike from Grade 2 @ Sexmith Elementary and then through Churchill high school and UBC. Mike was such a strong leader and presence amongst us in high school. He was the class president and set the tone for the dynamics between his peers. He was outspoken and gregarious and inspired positivity at every turn with his hearty laugh and unquenchable optimism. He was truly indefatigable in his mission to bring goodness everywhere and encourage others. In my teenage angsty years, I once confronted him for his seemingly endless sunniness and he said something like "why would you want to be anything else?" His positivity was so selfless and consistent that it made you believe that anything less was errant. This summer, completely out of the blue, he messaged me to encourage and compliment me about a website I had created. What a testimony to his greatness that even in the midst of his own physical struggles he reached out to promote a distant friend's endeavors and lift their spirits. Though my heart hurts terribly to hear of his passing, I know he continues elsewhere to fight the good fight. I can see him sewing up angels' halos, icing their sprains, patting their backs and saying "You got this! Don't give up! It's just a matter of time!" Our loss, but surely earth's gain as he now has means to throw faery dust into the milky way, and travel everywhere on laughter-silvered wings. - Posted by: Valerie (Gonzalez) on: Nov 24, 2019

I worked with Mike for several years on CCPPP. He was passionate about his work as a psychologist and as a mentor, but also about his family. He was one of the most genuine and warmest people I have ever met. This is a huge loss for our profession and our psychology community, but more so for his family, friends, students, and patients. We will all miss you, Mike. - Posted by: Becky Mills (Colleague) on: Nov 23, 2019

My first relationship with Mike was as a supervisor. He was a psychology intern and took a minor with me in The Anxiety Relief Clinic. I loved him from the start. We seemed to click although I think Mike pretty well clicked with everyone. He was a treat to be with even for a moment. He was keenly interested in new ideas and it was always a joy to be with him. After internship, we maintained a bond. Our conversation would at some point inevitably turn to the Jets and Bombers. He would have enjoyed the upcoming Grey Cup game. It is such sorrow to lose a truly fine man so early in life. Life is way too short. I do have the good fortune of having met Mike whom I considered a friend. I just wish our friendship had lasted longer. I can only imagine the felt loss by his wife and family and offer my sympathies to them. - Posted by: Ivan Bilash (supervisee, colleague, friend) on: Nov 22, 2019

Dear Patti and Erin, Cam, and James, I am so very sorry for your loss. Mike was my supervisor during my psychology residency, 2006-2007. He stood out - he was dedicated to teaching and so passionate about the families we served. His passion was infectious. That year he went beyond his role as mentor to make me feel a part of the community and to add fun to the experience. I valued his genius, but beyond that his humour, appreciation for good food, strong family values, and ability to connect in a genuine way. His mentorship has had a lasting affect on me as a professional and as a parent. In the following years, Mike always made time to share a meal when I was in Winnipeg or at conferences. I enjoyed meeting up in Edmonton to watch Erin qualify for Rio. He was so excited and proud. I feel fortunate to have known Mike. He was a gem and I will miss him dearly. - Posted by: Alice Holub (Former resident, friend) on: Nov 22, 2019

Our condolences to Patti, Cam, Erin and James. May the memories of your husband and father Mike give you some comfort as you travel this difficult road together. - Posted by: Jeff and Muriel Smith (Relative) on: Nov 21, 2019

Having a hard time getting my (our) head(s) around this because Mike was such a friendly, open, smart, present, Alive guy! Patti, my heart goes out to you. Please know that I am sending you all my warmth and caring! Cam, Erin, James, you don't need me/us to say this but I/we can bear witness (albeit from afar and a bit from the past) to the fact that your dad was a totally stand-up guy. Our hearts go out to you too! Jennifer (Peter, Braeden, Evan, Joel). I first met Mike (and Patti) in '93 when Jennifer was doing her Psych internship in Winnipeg. That year Mike took a year off to care for Cam while Patti attended internship. Mike and I had spent many days with Cam at the park and playground and had many thoughtful discussions over many topics. My memories and interactions with Mike then would shape how I handled parenthood and my work. I saw how much Mike loved his family and put them first which was a model I happily adopted. Over the years, we had only a few visits to Winnipeg but Mike and Patti always opened their home to our visits and we got to meet Erin and James in those visits. I am saddened to hear the passing of Mike. He had a lasting effect on me. He will be truly missed by all of us. Peter - Posted by: Jennifer Reiss/Peter E. (Friends) on: Nov 21, 2019

Mike was truly one of the kindest, most compassionate people I've ever met. His help to my son was invaluable and anyone whose life intersected his was left the better for it. He was a gentleman, and a fine example for all of us. I'm so very sorry. - Posted by: Bambi Strauss (Parent of patient) on: Nov 21, 2019

We were so very sorry to hear of Mike's passing. He was a lovely man with a lovely family and we consider ourselves lucky to have known him. Our sincere condolences to you all. With love and care from Shelley, Neal, Emma, Christopher and William - Posted by: The Anderson family (friends and colleagues ) on: Nov 21, 2019

I am saddened to hear about Mike's passing and send my condolences to his family. What an incredible loss. Mike was one of my supervisors during my residency in Winnipeg. He was a fantastic mentor and supervisor. He had such a youthful and fun spirit that it made it easy to trust and connect with. I have many fond memories about Mike but his regular butchering of common sayings always makes me smile. When I had lost confidence in myself as a budding Psychologist, it was Mike that made me believe in myself. I owe him so much. - Posted by: Shannon Fuchs-Lacelle (Former resident) on: Nov 21, 2019

My husband Gord and I were shocked and deeply saddened to hear of Mike's passing. We met during graduate school days at the University of Waterloo (Ontario). I believe we met just over 30 years ago. In that time, Gord and I enjoyed so many wonderful visits and adventures with Mike and Patti. Mike had that wonderful combination of having many talents and strengths but he focused more on caring for and connecting with others and was not boastful about his gifts. In fact, he could easily poke fun at himself in a way that was usually very funny. For me, that was my favourite gift that he possessed. He was very good at finding the fun and the funny in everyday situations. But he was also an intellectual and serious thinker. He combined the two at one time when he told my husband that, having not being able to finish it himself, if Gord could read Sarte's "Being and Nothingness" from cover to cover, Mike would take him out for dinner. In graduate school days, that was a big deal because none of us had ANY money. Alas, Mike did not have to take Gord out for dinner. But this is the kind of fun that Mike could and would create. We have wonderful memories of a surprise bridal shower, camping trips on the Bruce Penninsula, dinner parties including interesting and funny conversations as well as food that "really schmecked", movie nights, cottage trips. Those years were followed by some lovely visits to Winnipeg and calls we received announcing each new addition to their family. Mike was over-the-moon each time. We will deeply miss his energetic presence, the bounce in his step, moral compass, compassion, wit, drive for fun, intellectual gifts and curiosity, and the abundant love for his family and friends. We are so very grateful for the time we had with you, Mike. Rest peacefully. Jill and Gord (friends) - Posted by: Jill Farrow (friends) on: Nov 21, 2019

To Mike's family, I'm very sorry to hear of your loss. I'm an old high school friend of Mike's, and even though I haven't seen him since graduation, I remember him very fondly. It's wonderful to read about his life, his family and his achievements. He obviously enjoyed a life well-lived and full of love. I am deeply saddened by his passing and offer my deepest condolences. - Posted by: Barbara MacPhie (nee Dong) (High School Friend) on: Nov 21, 2019

Dear Patti, Cam, Erin and James We are so saddened to hear of the passing of Mike. We have so many good memories of Mike on the football field, at the hockey rink, or just getting a game going in the park with the neighborhood kids. Mike always looked to see and help develop the potential in all our children. Very much a family man. A community man. A good man. Rest In Peace. - Posted by: Bruce, Lynn and Sean Cameron (Neighborhood friends) on: Nov 20, 2019

What an amazing man was he For he fuelled the professional that today is me The grace with which he blessed my life His kind encouragement during strife In admiration of him I stand His generous spirit did command To his loving wife and children here I know he loves you each most dear Music and laughter at residents bash His voice - a thunder and cymbals crash His heart he gave to all he met And in life hereafter - he'll do the same - I bet You will be missed both far and near By those who hold you oh so dear I did not get to say goodbye For the gift of you in thanks I cry You've lived a life and left a mark A different journey you must embark Of person and practice - in all I do I will continue to strive to be more like you Miss you Mike! Your former resident, colleague and friend Shelley - Posted by: Shelley Rhyno (Mentor and friend ) on: Nov 20, 2019

I was quite saddened to learn of Mike's passing. Mike was the assistant Training Director when I started at the Department of Clinical Health Psychology in 2005 as a resident, and later he was a colleague and friend when I became a faculty member. As we all know, he was a highly respected professional. But perhaps more importantly, Mike was much loved by everyone who was fortunate enough to be a big or small part of his life. It will not be possible to "replace" him in the department. - Posted by: Geri Brousseau (Colleague and friend) on: Nov 20, 2019

Very saddened to learn of Mike's recent passing. Dr. Teschuk was my psychologist after some early childhood trauma until I aged out of foster care at 18. From early on, Mike was the person in my life I could trust to support me. He was so consistently available for me as a young person and throughout some very tumultous and traumatic times in my life. I grew up in difficult circumstances and he showed up through his practice in every way he could. I have vivid memories of calling him in crisis, late at night, asking for support as I navigated homelessness and family separation. Today, I do a lot of research on trauma and youth from foster care. The outcomes for us are typically grim, and I am somehow an exception. Because of my adversity in care and my achievements, I get asked often - 'What made you so successful?' When I am asked this by media, or on panels or in presentations, I credit my success to my work with Mike. He was that person I could depend on for care and support. He was the number to call that I needed throughout these difficult times. while I live in Vancouver and will not be able to attend the service, I offer my deep condolences to the family and I hope that you understand the immense impact he had on my survival and success. - Posted by: Dylan (former patient) on: Nov 20, 2019

Dr. Teschuk was the training director when I was a resident. He was always extremely supportive, and a wonderful source of expertise. I really valued shadowing him on a few complex inpatient cases. His laid back style really connected with youth who were undergoing such difficult times. I learned so much from him, and am very saddened to hear of his passing. - Posted by: Brett Robinson (Former resident) on: Nov 19, 2019

Mike was the Training Director during my Residency program and always offered wonderful support, encouragement and genuine care to all of his students. I felt truly valued as a student and he took the time to get to know everyone. He was an ear when you needed to talk or vent, offered words of encouragement and validation, and always was smiling. You will be missed in that role and in many others in this world. - Posted by: Lindsay Woods (Former Student) on: Nov 19, 2019

My sincere condolences to Patti, Cam, Erin and James. I have so many incredible memories with Mike, playing football together in Cordova Park with our sons, countless hours together at the River Heights arena watching/coaching hockey and going on our annual father/son camping trips. Mike was a true "good guy" putting others needs ahead of his own while always looking to make a difference. He will be deeply missed. - Posted by: John Ferris (Friend and Neighbour) on: Nov 19, 2019

Mike was the kind of person that you don't forget. He came out to watch my nephew play ball in the summer and his focus was on my sister and myself. Anytime I saw him he would ask me how my boys were and listened when I spoke. That is a quality that is priceless. People like Mike that truly care for others regardless of their struggles in life are rare. Mike I could see your compassion for others. Thank you for all the support you gave Jen. I hope that now you are at peace. - Posted by: Jeff Ducharme (Friend ) on: Nov 19, 2019

I am deeply saddened and shocked to learn of Mike's passing. Our condolences to Patti, Cam, Erin and James. Mike was the ringleader gathering the River Heights boys to play football in the park or a game of shinny in the winter and I will remember him as full of energy and good cheer, quick with a laugh and a joke. He will be missed. So sorry for your loss. - Posted by: Bruce Leslie (Friend and Neighbour ) on: Nov 19, 2019

It is Heartbreaking that such an amazing man that has impacted so many peoples lives which I was one has passed away. Michael worked with me when I was younger and definitely in his line of work he shows how much he cares for his patients. Growing up I bought a house and found out that he was my back yard neighbour which was absolutely amazing. He got to see me all grown-up with my kids and let me know how proud he was of me. Michael you will be greatly missed you were amazing Man! - Posted by: Kaitlin Davey (Patient and Neighbour) on: Nov 19, 2019

Our sincere condolences to the family and friends of Michael. He was a talented professional and a great person. We are so sorry for your loss. - Posted by: David and Lise Chaze (Friend) on: Nov 19, 2019

To Cam & family. We are all very sorry to hear about your loss. We will be thinking of you this week as you gather to celebrate his life and the great memories I know you will cherish forever. Sincerest condolences - Posted by: Sarah Lesperance (Friend of Cam Teschuk) on: Nov 19, 2019

Mike was a wonderful teacher, colleague, and friend. I always enjoyed a chat with him, and still use his wise teachings to this day. He will be so missed by all who knew him, I'm sure. - Posted by: Hilary Cartwright (Former student and colleague, friend) on: Nov 19, 2019

I was saddened to learn of Michael's passing. My condolences to all of the family. I hope fond memories will provide comfort to his loved ones during this difficult time. - Posted by: Joanne Butz (Relative) on: Nov 19, 2019

It is hard to express how much Mike contributed to the field of psychology, the lives he touched as a supervisor and clinician and how much he will be missed. He was a thoughtful, kind and wise teacher and colleague. He was also a lot of fun. He will continue to be a role model for me, now and into the future. He will be deeply missed by myself and so many others. The world is not the same without him. Our hearts go out to you, his family, who will be feeling his loss so keenly. Much love. - Posted by: Jo Ann Unger (Colleague and former student) on: Nov 19, 2019
Email Alerts
Sign up for free email alerts of new obituaries for specific people, towns & more.
❮ Go Back to Listings