❮ Go Back to Listings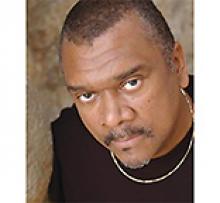 GERRY ATWELL
Born: Aug 14, 1959
Date of Passing: Nov 23, 2019
Offer Condolences or Memory
GERRY ATWELL
Remembering Gerry Atwell

We will greatly miss our brother, uncle, great-uncle, brother-in-law, godfather and dear friend, Gerald Phillip Atwell, who passed away on Saturday, November 23, 2019, at St. Boniface Hospital, where he had been born on August 14, 1959. The evening before, he had been doing what he loved to do, making music, and sharing it with others, when he suffered a heart attack.
We thank his friends and fellow bandmates, as well as the patron, paramedics and staff at the Pony Corral on Grant Avenue, for all they did to help him. Next day, Gerry was visited at the hospital by a steady stream of family and friends who comforted and serenaded him through the afternoon and into the evening. With his loving family by his bedside Gerry passed away peacefully that evening.
We thank the compassionate, informative nurses and physicians in the Acute Cardiac Care Unit (ACCU) at St. Boniface who cared for Gerry in his last hours as if he were their own family.
Gerry is predeceased by his parents, George and Frances (nee Brown) Atwell.
He leaves his Aunt Phyllis; his siblings, Carol (and Richard), Judy (and Paul), Jocelyn (and Ken), Vincent (and Angie), James (and Suzanne), and Cathy (and Simon); nieces and nephews, Sean, Carla (and Darrin), Brendan, Nicola, Bennet, Kim and Julien; great-nephews, Caleb and Jacob; goddaughter, Caitlin, myriad cousins across Canada, Trinidad and Tobago and Australia, as well as countless friends and associates around the world.
He attended school in St. Norbert, where he was student council president in his last year at high school, and active in the Navy League and Sea Cadets, playing trumpet in their marching bands and making many lifelong friends. He swam with the Manitoba Marlins competitive swim team during his middle school years.
He was also a pillar of strength for his family, who enjoyed his wit, his seemingly bottomless treasure trove of jokes and nurtured his skills as a raconteur. He, along with his brother, James, worked for years with their father's beekeeping business and were beekeepers with the University of Manitoba entomology department.
Gerry was a special friend and support to our brother Vincent, who, in return, Gerry described as 'one of (his) best friends'. Gerry cared for Vince tirelessly in the years prior to Vincent's double lung transplant, and then in the years that followed.
Gerry was a Renaissance Man. He was most known as a keyboard player and vocalist with bands such as Eagle and Hawk (with whom he won a Juno Award in 2002), Ministers of Cool, Rockalypso, the Boogie Nights band and Voice of Boom. He was known for his vigorous performance on-stage and his gentlemanly demeanor off.
Up until his death and dating back to 1995, Gerry held numerous and continuous senior roles at the St. Norbert Arts Centre including President of the Board and Artistic Director. Throughout his almost 25 year tenure at the St. Norbert Arts Centre, Gerry was best known as a generous creative collaborator, an interdisciplinary intercultural curator, a strategic thinker and most of all, a devout communitarian. Gerry's first connection with St. Norbert Arts Centre was a major commission for an interdisciplinary theatre piece, Soul in Ice. The piece tells the story of his grandmother's experience growing up as a school girl at the St. Norbert Convent, highlighting the Atwell family's deep roots in St. Norbert and displaying the complete range of Gerry's artistic abilities. Gerry was working on the 2020 line-up of talent for the popular free summer concerts at Assiniboine Park's Lyric Stage and Leo Mol Sculpture Garden when he passed away. He had been the entertainment liaison there since 2016. He was the musical director for the Sarasvati Theatre production "New Beginnings" in 2018 and for Rainbow Stage's "Ring of Fire" tribute to Johnny Cash in 2016.
Gerry was a professional writer of theatre, television, radio and film. In addition to Soul on Ice (1996) and The Last Stop (2001 to 2002) his major works include the films, The Hands of Ida (1995) and Barbara James (2003), the plays Life of the Party (2002) and New Beginnings (2018), the TV show Hotel Babylon (2005) and the CBC radio drama Soul Games.
Gerry's commitment to the arts was not only in the spotlight. He was a dedicated board member, mentor, facilitator and contract grant-writer for a long list of arts service, community and social justice organizations often times as a founding member of new organizations where he saw need. His work can be felt throughout the whole city of Winnipeg in organizations such as the St. Norbert Arts Centre, the Broadway Neighbourhood Centre, where Gerry was instrumental in the creation of its successful Just TV program, Manitoba Music (formerly MARIA), the Black Educators Association of Manitoba, the Manitoba Association of Playwrights, Manitoba Film and Music, Resource Assistance for Youth (RaY), Mary Jane's Cooking School Inc., the Manitoba Cultural Society of the Deaf, Creative Manitoba, the Arts and Access/Ability Network of Manitoba, NAfro Dance, the Hoosli Ukrainian Male Chorus, Urban Indigenous Theatre Company Inc., Artists in Healthcare Manitoba, Plug In Contemporary Art Institute, Art Kitchen, University of Manitoba's Stu Clarke Centre for Entrepreneurship and many others.
From 1986 to 1992, Gerry worked full-time in market research for Results Group Inc. starting as a telephone interviewer and gaining increasing responsibility until eventually he was a survey designer and research analyst.
Afterwards, he would continue to do market research as a freelancer, writing proposals and reports, and occasionally facilitating focus groups.
Gerry mentored many young and aspiring artists. He was particularly interested in inspiring youth through music and the arts. His peers described him as a connector, and not just for music, and an essential go-to person in the music community.
A warm, witty, positive, brilliant and big man who had a bigger impact on the lives of those around him, his life bore witness to the fact that he achieved what so many have attempted by actually making the world a better place.
In Hamlet, William Shakespeare wrote a fitting farewell to Gerry, "Good night, sweet prince, And flights of angels sing thee to thy rest!"
A viewing will be held from 5:00 p.m. to 7:00 p.m. on Wednesday, December 4, 2019 at Cropo Funeral Chapel, 1442 Main St., Winnipeg.
A celebration of Gerry Atwell's life will be held at the Burton Cummings Theatre from 1:00 p.m. to 4:00 p.m. on Sunday, December 8, 2019. Doors will open at noon. Please be mindful this is a memorial service for friends and family. Many more honourary events will be held in the near future to remember dear Gerry.
In lieu of flowers, the Atwell family asks that donations be made to establish a scholarship fund in Gerry's name to continue his work fostering young people to achieve their personal creative potential. Please forward your contributions to the St. Norbert Arts Centre.
As published in the Winnipeg Free Press on Nov 30, 2019
Condolences & Memories
(19 entries)
Gerry, the Winnipeg Foundation grant you helped us with recently was approved today and as a result many Manitobans living with chronic lung disease will live better lives. Rest in peace. Neil Johnston President and CEO The Lung Association, Manitoba. - Posted by: Neil Johnston (client and colleague, Cornwell Sea Cadet fellow alumni) on: Feb 04, 2020

I am saddened by this news. I last saw Gerry in 1980 while he was playing at the Montcalm Hotel. I conversed with him briefly on Facebook a couple of years ago, and was looking forward to seeing him again, when I retire in a couple of years. Such a shame...my condolences to his family. - Posted by: Marc Gilbert (Old classmate from 1968) on: Jan 22, 2020

Gerry was the best friend I've had. He helped me through a rough time. We hung out for 10 years and roomed together for two of them. He was very graceful and forgiving. My condolences to his family, especially his brother Vincent with whom he stayed particularly close. - Posted by: Tim Anthony (Friend) on: Dec 13, 2019

I was absolutely shocked to hear of Gerry's passing. My mom Rose taught him in St Norbert and knew he was multi talented. Gerry wrote my mother a letter a few years back expressing his appreciation of her teaching him some music. It was beautifully written. The Sawchuk family sends their condolences and know that a true kindred spirit has left us for better things. Marie Sawchuk Maskiew - Posted by: Marie Sawchuk Maskiew (From St Norbert) on: Dec 08, 2019

My thoughts and prayers are with Gerry's dear family during this difficult time. Gerry was such a kind and gentle man with incredible talent! With all that Gerry has accomplished in his life, may he rest in peace as memories of him and his music live on in our hearts forever! - Posted by: Rosemarie Todaschuk (Friend) on: Dec 03, 2019

Heartfelt condolences to Gerry's family and friends. He is greatly missed. Just the other day something amusing happened. The thought crossed my mind that I have to share this with Gerry. Then the tears leaked out as the reality hit that I would not be able to tell him and hear him laugh and comeback with something funny that happened to him. One of my life's blessings was to have Gerry as my friend. - Posted by: Dianne Bear (friend) on: Dec 02, 2019

My sincerest and deepest condolences to Gerry's family and friends for your loss. Gerry was one of the kindest, most gentle human beings I have ever met with always putting others first. Rest well, we know you are looking down upon us to continue to guide us with your loving spirit. Surely this world is a better place because you were here. Your legacy will live among us and within us forever. Corinne and John De Decker - Posted by: Corinne De Decker (Friend) on: Dec 02, 2019

As also long time residents of St. Norbert we had the honor of knowing Gerry's parents and some of his siblings. Our deepest condolences to the Atwell family. - Posted by: Allan and Jean Coles (Friend) on: Dec 02, 2019

Gerry was a gifted, talented, compassionate, caring and deeply committed individual. He was a level headed thinker, an effective contributor and communicator and a very resourceful board member of the Black Educators Association of Manitoba. His love for music, his community centered thinking and his love for your young people drove him to create and provide many opportunities for hundreds of youths in our Winnipeg and the wider Manitoban communities. On behalf of Black Educators Association of Manitoba please accept my condolences. - Posted by: John Jack (Friend) on: Dec 01, 2019

Jerry was a great Friend and fellow keyboard player, thanks for the memories Justin. - Posted by: justin Ircha (friend) on: Dec 01, 2019

My heartfelt condolences to the Atwell family. I am grateful to have been friends with Gerry and spent much time with him back in the 80's. - Posted by: Blair (Sheridan) on: Dec 01, 2019

Gerry touched so many lives and we are all better for having known him. My condolences to Judy and Cathy and their families for this huge loss. - Posted by: Bernadette Geras (Friend) on: Dec 01, 2019

We all lost a terrific human being in Gerry last week, whether we knew him or not. He made our community a better place. I was fortunate, and blessed, to be able to call Gerry my friend as did innumerable multitudes of others. Rest in peace, amigo. - Posted by: Earl Skundberg (Friend) on: Nov 30, 2019

The early years were truly memorable playing in Brainchild & Blue Fade. We will be Jamming again my friend, we will the best music ever, love you always Brian Hunter - Posted by: Brian Hunter (Friend ) on: Nov 30, 2019

My condolences to the Family 🌹 - Posted by: Aline (Beaumont) Zollner (Grew up with the Atwell Family in St Norbert) on: Nov 30, 2019

Please accept our condolences. We remember Gerry and most of your wonderful family during our short stint (1966-69) as neighbors at 899 St Gabriel. Best wishes to all of you. - Posted by: Hubert Mangin (Neighbor 1966 to 1969) on: Nov 30, 2019

Please accept my condolences on the loss of Gerald. I remember him as a great student. Mrs. Dorge - Posted by: Terry Dorge (Teacher & Principal) on: Nov 30, 2019

Please accept my condolences on the loss of your brother You are in my thoughts and prayers. - Posted by: Darrell Pelland (Friend) on: Nov 30, 2019

Gerry was a great friend, a greater inspiration, a study in both humanity and humility. We are all lucky to have had the opportunity to experience his love. - Posted by: Dean Wilson (Friend ) on: Nov 30, 2019
Email Alerts
Sign up for free email alerts of new obituaries for specific people, towns & more.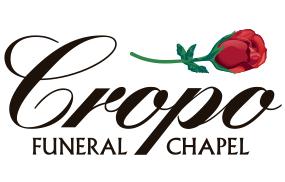 Cropo Funeral Chapel
1442 Main St (Map)
Ph: 2045868044 | Visit Website
❮ Go Back to Listings