Search:

Winnipeg Free Press Passages
All Titles
Notices are posted by 10 am Monday through Saturday
❮ Go Back to Listings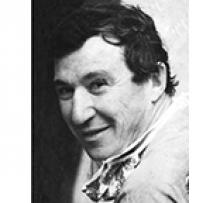 DR. NORMAN CHARLES HILL (NORM)
Date of Passing: Jan 18, 2020
Send Flowers to the Family
Offer Condolences or Memory
DR. NORMAN CHARLES HILL

Dr. Norman Hill died peacefully on January 18, 2020.
Norman experienced life intensely. He saw both science and wonder everywhere, and he wanted others to see and feel the same awe. He never stopped trying to learn, teach, and articulate that the brain and mind are, ultimately, a miraculous and mysterious thing. He applied the same perspective to his family, career and pastimes.
Many know him for his charm - he teased and kibitzed and had great comic timing. Little children delighted him. He loved to have fun.
Norm was competitive and revelled in a good argument. Like many surgeons, he was confident that his knowledge trumped all others. He could be unbending in his opinions. He liked to have things his way. That included setting rules for this obituary. No lists. No adjectives. Focus on accomplishments of career and family. No f-word. Keep it simple and don't pay too much dough to the Free Press.
This is a rare occasion when he does not get the last word.
His career: A surgeon and researcher for four decades, Norman touched the lives of thousands of Manitobans.
The youngest in his class, Norman graduated with honours from the Faculty of Medicine at the University of Manitoba (1952). Subsequent award-winning research in blood chemistry lead to an M.Sc. in Medicine and Physiology. Norman entered neurosurgical residency at the Mayo Clinic and in 1958 returned to Winnipeg to begin practice.
Beyond his clinical work, Norman helped create a neurosurgical centre of excellence in the city. He considered his most important contribution to academic neurosurgery was fostering integration of neurosurgery with other neurosciences, which lead to groundbreaking new procedures and facilities. As Head of Neurosurgery at Health Science Centre and St. Boniface Hospital, he brought the first CAT scan machine to Winnipeg. In 1994 Norman was invited to senior membership of the international Society of Neurological Surgeons. In later years, he led a national program for a neglected group of patients - the permanently brain injured. In retirement he continued to lecture at the University of Manitoba.
A Winnipegger: Norman was a true North Ender. Raised on Charles Street, he was a grad of St. John's Tech, where he was school president, operetta star and top athlete. He liked to buy his kubasa on Selkirk Avenue. In his teenage summers he rode the train to Grand Beach, where, as Mom would say, he was the "Screech of the Beach". He could have had a career anywhere in the world - but he came home.
His Family: Born in 1928, to Ella Singbush and Charles Hill. His little sister was Marlene. Every Christmas Eve for his whole life, Norman sang at the Singbush-Hill family party.
Bess and Norm were married for almost 60 years - two gorgeous teenagers who met at Grand Beach. We especially remember their laughter. They truly enjoyed each other's company and their time with friends. His life went from technicolour to black and white when Bess died.
There were five of us kids. Shauna, a professor of architecture at U of M, is married to Shaun Mallory. Their daughters are Robyn and Annemiek. David, father to Averie and Sarah and partner to Jacqui Smyth, is in the construction business. Kym is a goldsmith and lives with her husband Charles in Metchosin BC. Averie and her husband Carman McNary, both Edmonton lawyers, are parents of Patrick and his wife Al, Brian and David and his wife Danielle. Angus, Aurora and Norman are the great-grandkids. Elizabeth, sadly, died in 1963.
Norman and Mom, made our lives what they are. There were the joys of the lake, Sunday morning snuggles reading the funnies, guitar lessons, life lessons, summer camp, curfews, help with houses and cars and tuition and business, career advice, relationship advice, searches when we were lost, celebrations of love and success, forgiveness, wisdom, travel and happy times together. They were, and always will be, there for us.
His Pastimes: He believed life must be full and diverse. A tour of his beloved house attests to his passions - poetry and literature, painting, hunting, skiing, cooking, gardening and more. His main love, aside from family and career, were the lakes, forests and mountains of Western Canada, and the spectacular opportunities they offer for, in his words, "the pursuit of the elusive walleye and the wily trout."
The F-word: He played for the Blue Bombers in the early 1950s. As a Calgary Stampeder, he was key to their infamous win in the 1948 Grey Cup.
Last word: Love you, Dad. We're dancing the dance. Say Hi to Mom for us.
His children invite Norman's friends and family to gather for a celebration of his life on Friday, January 24 at 4:30 p.m. at St. Andrew's River Heights United Church, 255 Oak St.
Memorial donations may be made by cheque to the St. Andrews Foundation, 255 Oak St., Winnipeg, MB R3M 3P7, or to a charity of choice.
As published in Winnipeg Free Press on Jan 23, 2020
Condolences & Memories
(22 entries)
If it was not for Dr. Hill and the spinal surgery I had at the age of two in the late 70's I would never been able to walk. My deepest condolences (sorry so late) to his family and heartfelt gratitude for the work he did. - Posted by: Tonya (Patient ) on: Jan 24, 2023

I now live in Victoria, BC , but I very much valued Dr Hill. I saw him as a follow up to the thalamotomies I had in the mayo clinic, Rochester, Minnesota, in 1967 and 1968. I also worked in diagnostic imaging so saw him at work often, and he was very much valued by staff as well as former patients. He will be truly missed. Condolences although late, to his living family. Barbara - Posted by: Barbara ( Michie ) MacAulay (Patient in thecearly 197o's ) on: Jan 04, 2023

Sorry to hear Dr. Hill passed. He operated on my neck in November 1972 at St. B hospital and working with a Dr. MacKinnon to replace a broken disc with a piece of bone from my hip in the C section of my neck . Unfortunately, a portion of the disc remained in my spinal column and caused post op paralyzes. An emergency operation was performed on Nov 11th and he/they found the piece and removed it. The paralyzes eventually went away but it did cause some damage to my spinal cord. I eventually regained my mobility and still function normally today because of that second operation. I always want to stop by in later years and thank Norm but never did. Perhaps where ever he is now he will get to read this. Thanks, Norm - Posted by: Don Hayden (patient) on: Jan 13, 2022

If it wasn't for Dr Hill in 1976 when I was 8 years old Dr Hill fixed my vein Galen malformation and bleeding vein on my brain and my vp shunt couple times years after thank you Dr Hill there's I'm having problems with surgeons now there's no dr/surgeon like you god bless - Posted by: Brian wood (Patient) on: Oct 31, 2021

God be with you DR. HILL. Thank you for saving my life. I suffered an acute subarachnoid hemmorhage and you retrieved me from death's door. I returned to college and finished my nursing studies and graduated. I pray GOD has given you an important position in His kingdom. - Posted by: Ronald Champagne (Patient) on: Sep 28, 2020

I was always told by my mom that I had a Winnipeg Blue Bomber as my pediatric neurosurgeon. Whereas I was just a day shy of my second birthday when this happened. I never even knew his name. My mom couldn't remember. I am sorry for your loss, I may not known him but I am glad he met me. I am a huge Bomber fan, thanks to the Bomber surgeon that I never met. - Posted by: David Reed (former patient ) on: Jul 25, 2020

I had the pleasure and honour of being at Norm's 90th birthday party in Nov, 2018. I was the photographer who was hired to come and take a few photos. Norm and his entire family treated me like part of their family. We had a great night together, and the few pictures turned into hundreds and I ended up spending the rest of evening with them. I am happy I did as the Grey Cup was presented to him that night and we got so many amazing photos with the family and the cup. Moments that would last a lifetime for them, and for me. You were a good man Mr. Hill. Thank you for everything you did, on the football field and at the hospital saving tens of thousands of lives in your career. If we could all have the life you had and the amazing legacy you leave behind, we would be so lucky. - Posted by: Chris Jensen (Friend) on: Mar 02, 2020

I am sorry to read today of the passing of Normie. I had the pleasure many times over the years of visiting with Norm, whom my dad Sam held in the highest esteem as a player, a physician, and a friend. Norm always had a twinkle in his eye, and a great story to tell. On behalf of our entire family, I offer our condolences. - Posted by: Gerald Diamond (Friend) on: Feb 22, 2020

Dear Family and Friends of Dr. Norman hill, please accept my condolences for Dr. Hill's recent passing. When I was 12 years old I had an emergency on Christmas Day, 1980. I received a VP shunt. Dr. Hill and the medical team saved my life. I remember however vaguely, my follow up appointments where I recall Dr. Hill being very patient and thorough. I am sure my parents were comforted by his dedication, confidence and compassion. I am happy to say I share his love of the lakes and the pursuit of "the wily trout' since I was young.. Much sympathy for your loss. May time bring you some comfort. - Posted by: Gavin (Former patient) on: Feb 09, 2020

I met Dr Hill during my years 1967-1983 working in the Operating Room at Health Sciences Centre (Winnipeg General Hospital), he was an amazing surgeon, intense teacher and warm human being. I always enjoyed my Neuro Rotation when Dr Hill was operating. He was a genuine, caring, kind physician, always willing to teach us nurses his beloved specialty of Neurosurgery. I have many wonderful memories of those years in the operating room. May he Rest In Peace and my sincere condolences to all his family especially his children. Your father was a much loved and respected man. God Bless. - Posted by: Carole Rickey (OR Registered Nurse) on: Feb 01, 2020

Averie and Carman, Our thoughts and prayers are with you during this time of loss. Cherish and celebrate your precious memories! His legacy lives on through you and your family. Thinking of you, Bernie and Brian - Posted by: Bernie Kollman & Brian McPherson (Friends of Carman and Averie) on: Jan 24, 2020

If it was not for Dr. Hill I would not be here, with a great wife and 2 wonderful children. Our deepest sympathy to his family. Brian - Posted by: Brian (Patient ) on: Jan 24, 2020

I was a patient of his who had an AV shunt inserted when I was 6 weeks old. It has lasted until this day. I see this as a testament to his skill as a surgeon. I was very fond of him. He will be sorely missed in medical community. - Posted by: Nancy (Former patient ) on: Jan 24, 2020

So proud to be associated with such an incredible human being! His contributions to the medical sciences are unparalleled and the help he has provided to so many people beyond belief. So many people have benefited from knowing and receiving care from this amazing man! It was so wonderful to be able to travel, with my sons and siblings, to celebrate his birthday last year! So much fun to see him hoist the Grey Cup again and share some funny stories with four generations of his family! Truly a very touching moment for everyone. Uncle Norm you will be sorely missed, but if you can ever say that a life was well lived, then I think you would be at the top of this list! May you forever "rest in peace"! You will never be forgotten! - Posted by: Richard Lea (Nephew) on: Jan 23, 2020

"He was quite fellow" says Bruce Logan. Norm and Bruce were in HMCS Glace Bay on passage from Sydney, Nova Scotia to Halifax. During that trip, Bruce got to know Norm somewhat, and learned to appreciate him as a friend. Averie, Carman and boys, you will miss him greatly. Bruce and Judi - Posted by: Bruce and Judi Logan (Friends of Averie and Carman McNary) on: Jan 23, 2020

I truly enjoyed working under Dr Hill as a surgical resident and there are many fond memories and entertaining stories from the era. He was one of a kind and a true Renaissance man. In more recent years I had the privilege of helping him with his ailments. He was still very sharp and had an amazing memory for physiology and anatomy. As a medical community we have lost one of the great physicians of his era. - Posted by: Dr Peter MacDonald (former student) on: Jan 23, 2020

My condolences to all the family at this time. I had the honor of working alongside Dr. Hill for many years. He cared deeply about his patients and brought many advancements to the practice of neurosurgery and neurosciences. As Manitobans we can be very grateful for his dedication to his practice. When there wasn't a way, he made a way. I am grateful for many fond memories of working along side him. Rest in peace. Angie Ladyshewsky. - Posted by: Angela Ladyshewsky (Retired Neuroscience nurse) on: Jan 23, 2020

I would like to send my condolences to Dr. Hill's family on his passing. I worked with him at 400 Tache as his assistant booking various tests such as MRIs Cts etc for his patients. I would like to share a quote with his family. Dr. Hill has not died, but merely gone away to a better place, free of pain and suffering. We will see him again someday. Rest in Peace Dr Hill. You are loved and will be missed. - Posted by: Patricia Homenick (Former assistant to Dr Hill at dept of Neurosurgery) on: Jan 23, 2020

I met Norm at Falcon Lake. He was the neighbour of my good friend. Norm was an amazing man. Had lots of good talks with him over a glass of wine. My little grandpa met Dr Norm last summer & loved him. He asked me last summer to take him to look at the lake. We went to the main beach and sat on a bench by the boat dock for about 45 minutes. Then he tapped me with his cane and said: "Come Wanda you have better things to do than sit with an old man" I said: "no Norm next year we will bring a picnic" Rest In Peace Norm I will miss you 😘 - Posted by: Wanda laviolette (Friend) on: Jan 23, 2020

I met Dr. Hill (or Shauna's dad, as I knew him best) as a teenager in the early 1980s. We had a tight friend group and are still teased about our attempt to bake a football shaped cake for Dr. Hill. In today's terms, it was a Pintrest Fail. There were lots of slumber parties and he good naturedly tolerated a gaggle of teenage girls and boys invading his home. He even let us invade his beloved lake retreat. - Posted by: Barb Froman (Friend) on: Jan 23, 2020

To the Children of Dr. Norman Hill: Your dad was our Little Girl Laura's , Neuro Surgeon back in the late seventies. As mentioned in the paper , he especially like children. Laura certainly liked him. This was a most difficult time for our whole family, but your good and gentle dad brought a peace , calmness and hope during her many treatments for brain-Cancer. Please accept my deepest heartfelt thanks to you children for sharing your wonderful father with our frazzled and frightened family. He is and always will remain a " Saint",in our humble estimation. We were blessed to have him by our daughter's side. Much Love and sympathy for your loss. Borys ( Boyd) Kozak . - Posted by: Boyd Kozak (Father of his patient.) on: Jan 23, 2020

I first met Dr.Hill almost 30 years ago as a teenager when my mom was diagnosed with a brain tumour. Just having lost my father, she, I thought was next. It was because of him she's still with us. He personally came out to speak with me after the surgery and held my hand as I broke down in the waiting room. I will never forget this amazing human. Rest In Peace. - Posted by: Nada Ivankovic (Former patient's family ) on: Jan 23, 2020
Email Alerts
Sign up for free email alerts of new obituaries for specific people, towns & more.
❮ Go Back to Listings