Search:

Winnipeg Free Press Passages
All Titles
Notices are posted by 10 am Monday through Saturday
❮ Go Back to Listings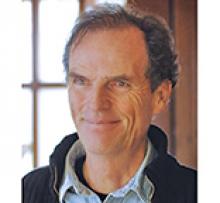 JAKE MACDONALD
Date of Passing: Jan 30, 2020
Send Flowers to the Family
Offer Condolences or Memory
JAKE MACDONALD

Nobody loved "Planet Earth" more than Jake MacDonald, who died in an accident on January 30, 2020, in Puerto Vallarta, Mexico.
The celebrated Manitoba writer took a transcendent pleasure in perhaps half a dozen of the world's memorable landscapes - including Canada's west coast, the Bahamian out islands, and the Pacific coast of Mexico. But of all the elements that defined Jake's life and writing, none was more powerful or prominent than the raw, sometimes gothic, culture and geography of Northwestern Ontario: the rivers and lakes and granite, the deep boreal forest, and perhaps most of all the wildlife - the muskies, the bears, the bald eagles. And the domesticated animals too.
One of Jake's best early stories, Norris, was about a pig raised on an island much like the one where Jake moored his first small houseboat in the Winnipeg River near Minaki during the 1970s. Another, entitled Becoming, was about a man morphing gradually into a giant pickerel. Yet another was about a bunch of stray dogs ruefully enjoying one another's company in the dog pound on Christmas Eve.
The second great arc of Jake's legacy and success was an obsessive, seemingly matchless, genius for storytelling. He once said, "I like the idea of sitting on top of the water, because it's like sitting on the subconscious, and the fish below are like half-glimpsed stories and dreams. You go down there after them and try to bring them to the surface."
Those closest to Jake knew that beyond the obvious there was another driving force in his life: a 50-year illness, a devastating form of arthritis, that struck him in his late teens and over the decades taught him perseverance, courage, stoicism, self-reliance, and never to feel sorry for himself. While he was renowned for his robust social life, he also rationed his energy, and resorted more often than he might have liked to a medicine chest full of powerful painkillers. Over the years, he underwent half a dozen major surgical operations to improve his mobility.
Despite the challenges, he gave endlessly - to his community, to his loved ones, and to his friends. And he extracted, too, although never greedily, and always in good faith. His friends knew what it was to get "Jaked" - an eponymous bit of coinage that meant you had been hospitably inveigled into being at Jake's side when there was work to be done, particularly opening or closing his cottage, or constructing or reconstructing it, or pulling a boat out of the water, or putting on shutters on a miserable day in early November. But no one begrudged it. Part of the reward for being there was Jake's great generosity of spirit, as well as stories so funny that anybody listening was in danger of choking with laughter.
If you weren't there to hear them first hand, you could read them: as essays, magazine articles, fiction, non-fiction, emails, love letters... or you could watch them as screen plays or stage dramas. Jake's acclaimed play The Cottage, was a triumph on the Main Stage of the Manitoba Theatre Centre last spring, and netted him the Manitoba Arts Council's award for Making a Difference in the Arts. His numerous books, both fiction and non-fiction, included the youth novel, Juliana and the Medicine Fish, which was made into a smart little film and which some critics judged to be his finest novel. His most acclaimed book was a putative memoir entitled Houseboat Chronicles: Notes from a Life in Shield Country. Always intimate, frequently hilarious, occasionally embellished, the story, published in 2005, won the Rogers Non-Fiction Award, as well as the Manitoba Book of the Year Award. It was a tribute not only to life on the Shield but to Jake's unrepentant ballsiness as a writer. He had actually been contracted to write a broader account of the significance of the Precambrian Shield, incorporating a lot of geography and history. But, with an advance of $40,000 in hand, he embarked instead on an intensely personal recollection of his childhood on that terrain, his deliciously misspent youth, his illness, his friends, his romances, his fishing and hunting, and of course his partying. When the president at McClelland & Stewart Publishing, Doug Gibson, read the manuscript, he called Jake to his office, berated him briefly for not delivering the anticipated book, and then congratulated him on writing an even better book, which McClelland & Stewart would be delighted to publish.
Jake grew up in the River Heights section of Winnipeg, one of seven talented siblings, raised by his mother, Peggy, a homemaker and university student, and his dad, Donald, who was for years Chief Commissioner of the City of Winnipeg. Jake attended St. Paul's Catholic High School in Winnipeg during the 1960s, and studied literature at the University of Manitoba during the early 1970s.
He was invariably described as a "man's man," which almost by definition for a person of his generation meant that he hunted and fished, owned three or four guns, drank straight Scotch or bourbon, and greatly enjoyed the company of women. In Jake's case, the latter included his beloved sisters and daughter, and a long roster of platonic female friends.
There were also of course more intimate relationships, some marked by a turbulence that over the years found its way into his stories. Things were never dull. In 1981, several years out of university, he met Carolyn McKinnon, to whom he was married for six years. Their daughter, Caitlin MacDonald, is a Winnipeg criminal lawyer who until the day of Jake's passing was his indispensable pal and confidante, providing unfailing support and continuity to his life. One Christmas Eve during the early 1990s, when Caitlin was seven or eight, she and Jake appeared together in a charming photo on the front page of the Globe and Mail, holding a Christmas tree they had gone into the country to cut. Jake wrote an account of the experience inside the paper.
During the 1990s, Jake was married to Sally Kendall of Kenora, and during the early 2000s had a lengthy partnership with the Toronto writer, Ann Johnston. But through it all, a part of him remained unsettled - at least until six years ago, when he met Petra Kaufmann, an esteemed Winnipeg psycho-therapist.
Their romance settled Jake, and at the same time reinvigorated his enthusiasm for life. The two nourished one another's fantasies and ambitions, and Jake was never happier than he was in Petra's company. She was the love of his life. When they decided to build a house together overlooking the Pacific in San Pancho, Mexico, the place was a tribute to the life they were creating and to their great pleasure in one another's company.
According to the script, they would migrate back and forth between the house in Mexico and the stately and artful cottage Jake had built over the years on the Winnipeg River near Minaki. But Jake was aware too of the realities of getting older, which lent a persistent if delicate urgency to life. In recent emails to friends, he often included the imperative, "The clock is ticking." He died from a spinal injury related to his orthopaedic difficulties, incurred in a fall in Puerto Vallarta. He was 70 years old. His departure - perforce too sudden and too soon - has been cataclysmic to his loved ones and many friends. Once, during a particularly difficult time in his life, Jake confided to a friend that "Death wouldn't be so bad - no more bullshit." On another occasion, when it was suggested to him that it was time to get to bed, get some sleep, he shot back, "I'll sleep when I'm dead."
If anyone was destined to live forever, at least in the minds and hearts of those who loved him, and in his many books and scripts, it was Jake.
Always will be.
Meanwhile, we wish him good rest.
And much love.
And many thanks for all he gave to so many.


Jake will be deeply missed and lovingly remembered by his partner Petra Kaufmann and her children, Rory, Lily, Theo and Julia; his daughter Caitlin MacDonald and her husband Alex Nisbet; also Wendy MacDonald, Dawne McCance, Sally and Bert Longstaffe, Danny and Deb MacDonald, Peter and Sherry MacDonald, Mary-Kate and John Harvie, and all of their children to whom he was very close.
A memorial service will be held today, Saturday, February 8 at 3:00 p.m., at the Fort Garry Hotel, Winnipeg.
In lieu of flowers, donations would be gratefully accepted at: Jake MacDonald Writers Fund at the University of Winnipeg Foundation, or by phone at (204) 786-9995; or Fraser River Sturgeon Conservation Society at www.frasersturgeon.com; or FortWhyte Alive at www.fortwhyte.org/donate.
Publish Date: Feb 8, 2020
JAKE MACDONALD

Suddenly on January 30, 2020, while on vacation in Mexico, Jake MacDonald succumbed to injuries sustained from a fall.
A memorial service will be held on February 8 at 3:00 p.m., at the Fort Garry Hotel, Winnipeg. Attendees are invited to bring two unframed copies of their favourite photo of Jake for a family photo album.
Longer obituary to follow.
Publish Date: Feb 4, 2020
As published in Winnipeg Free Press on Feb 04, 2020, Feb 08, 2020
Condolences & Memories
(19 entries)
Decades ago I won a summer writing internship with Jake. Writers Inc. is what we decided to call the publication our group put together. Jake was always encouraging, warm, helpful with his comments and brought us together in a way that resembled The Breakfast Club. I met his baby daughter then, she was about 6 months old. Every time Jake looked at her the love shone from his face. Sadly we won't be working on our project together because of his accident. But I had the pleasure of reconnecting with him recently and found he was the same generous, caring individual I had known years ago. My heart goes out to all the loved ones he's left behind. - Posted by: Lisa Beere (former student) on: Mar 03, 2020

I met Jake the first time at Earls where his daughter was working. We had friends in common and I introduced myself to him hoping I could get to know him. He was kind, generous and when I would run into him at bookstores or if I messaged him after reading something of his in the paper (a piece on the Wheat Board) or a book or after seeing his play was being produced to congratulate him, he was always humble and kind. He lived a life that most of us dream of and his death has come too soon and has deprived us of more of his great work. All I can say is "what a man." - Posted by: Bruce Clark (Friend) on: Mar 01, 2020

The last time I spoke with Jake was 2 days after our great friend Dave from Minaki died in a plane crash, we were all devistated by the news. Jake said lets get together soon, but life got busy and it wasn't soon enough. I'm in Baja, Mexico as I write this, a couple hundred miles from where he died, finished Houseboat Chronicles on Feb. 14, his daughters B-day, giggles and tears through the whole book. Lots of great memmories Minakiing with him. Hasta luego amigo! - Posted by: John Parkin (Long time Minaki freind) on: Feb 23, 2020

Our dearest Jackie, Jakie, So many memories , stories adventures together. Remember you taking all the lumber from old fence on Waverley to build to your House Boat. Our small son's exploring his green econoline van.thrilled with bullets, machete, broken hunting stuff. To Catie, Babe, Carolyn & Petra our deepest condolences. We will miss him always. Janie, Terry, Sean, James Gray - Posted by: Jane Terry Gray (Close friends from St. IGNATIUS UNTIL HIS DEATH) on: Feb 22, 2020

I was lucky and honoured to be a friend in Jake's inner sanctum. Guiding with him in Northern Ontario, university together, partying, chasing girls, hunting and fishing all over Manitoba, helping him build steps in Manaki, eating in small town cafes and pubs, saying goodnight to him, helping him on with his boots, and on. Our friendship had a major resurrection in 2017 (he lived in Wpg. and I on the West Coast), when he suggested I join him deer hunting in Western MB in Nov. The next year Jim White joined us and Jake mentored us into a special band of brothers. Although he was in Mexico we were already starting to make plans for next fall. I was about to accept his invitation to join him bonefishing in the Bahamas, so our friendship was really taking off again and we were both excited about that. There is no one like you irresistible Jakeie boy. You will be missed. - Posted by: Kerry Dennehy (Friend) on: Feb 09, 2020

I first read Juliana and the Medicine Fish when I was about 10 years old. It came out often, to be read again and again. When Jake released House Boat Chronicles I read it in one sitting, and then proceeded to read it at least a few times a year, solidifying it as my favourite book. I read it just this past summer sitting on the dock at the lake while my toddler played in the sand. I was lucky enough to have multiple copies - one that was left at the cabin, one that was signed by Jake at a reading at McNally Robinson, and one that I lent out to friends. I wish his family healing and happy memories. I imagine he is paddling pain free across Lac Lu with a smile on his face. - Posted by: Lauren (Avid reader) on: Feb 08, 2020

I first met Jake at a party on L.O.W. where he was chuffed to inform baffled me that the lightening sky was daybreak. At 4 am. We'd talked from sunset to sunrise...albeit not that long up there. Jake seemed to make geophysical miracles happen just by being there. Years later, I was on the chemical toilet in his houseboat doing my level best to respond to nature but distracted by boyish-sniggling, gunroom hinge-squeaking, manish-shuffling then a damn loud blasted boom. Jake was a force of nature but was also good at making things die... in this case an out of season duck off the dock. Jake told me one time to always be sure to breaking the law just a little bit. Jake, thanks to you, I will always look upon rules as rules of thumb. I'd say, rest in peace my old chum, but we'd both know that ain't gonna happen. Love you Jake - Posted by: KC Allan (Partner in Crime) on: Feb 08, 2020

Jake (who I knew as Jack) was a friend from way back. After school helped Jack with his paper rounds... 107 papers to deliver.. one of the biggest paper routes in Winnipeg.. we meet some very interesting characters. Jake also took me duck hunting for my first time. My love for the country can closely be attributed to Jake. I have lived in Australia for many years so have been unable to see my old friend. Have read most of his books and loved them. Thanks Jake for being a remarkable man. - Posted by: Rick Benard (Friend) on: Feb 08, 2020

I personally did not have the honour to have known Jake. I worked with his sister Dr. Sally Longstaffe for many years. Knowing the caring person that Sally is, I know this loss will be deep and painful. I want to extend my deepest and heartfelt sympathy to all of Jake's family and especially to Sally. - Posted by: Dianne Kennedy (family friend) on: Feb 08, 2020

A larger than life Jake MacDonald worked for two weeks in the summer of 1985 at the Winnipeg School Division, as our Writer in Residence. He did a marvelous job with about 15 students from across the division, to hone their writing skills. A publication entitled Writer's Inc was produced as a result of the session. The students always arrived early, and wanted to stay late to enjoy his wisdom and tales. In 2019, Jake was a bright star in our Visiting Authors Series at Lions Place, Carolyn Sifton Library. He did a wonderful presentation that drew the crowd into questions and conversation later, as only Jake could do. His books will be treasures in our library for years to come. He will be sadly missed. - Posted by: Gerald R. Brown (Chief Librarian, Winnipeg School Division 1978-1992) on: Feb 08, 2020

Jake, what a man. Growing up with him at Laclu, On we had a fun time getting into all types of trouble and enjoying our lives as kids at the lake. Jake was a fun loving individual, whether it was finding ways to get into mischief or fishing on the lake. A great individual who will be sadly missed by all. RIP my friend. Grant - Posted by: 'Grant Hayton (Friend) on: Feb 08, 2020

I first met Jake at the Tuxedo Riding Stables in 1964, when I was 13. I was there to ride with Ann and Margaret MacDonald: all three were unrelated, but the memory of the coincidence was significant when I met Jack, as he always was to me, again at university four years later. A fellow named Wally Badger introduced us and we had that connection. I had a visual image of Jack holding onto the reigns of a misbehaving creature, raising its front feet high in the air. Not long after meeting again, as we were both driving our separate vehicles on Academy Rd, Jack honked, stuck his head out the window and hollered would I go out with him. We managed to date for several months after that until I left for UBC in the fall. The distance didn't completely keep us apart, but in the end was too much for us...but we never lost touch, and we often reconnected over the years after I moved back to Winnipeg. Jack, my first real experience with love, always had a very, very special place in my heart. The world definitely feels emptier and quieter without him. So sad. - Posted by: Susan Berry (Longtime friend) on: Feb 07, 2020

Dave Connors & I first met Jake in 1983. He became Dave's writing teacher later on. He was always interested in what we were up to over & above our writing activities. We attended one of his book signings at McNally-Robinson Book store. Also, we went to the Free Press Cafe, when he was interviewed there. He was a "larger than life" person. We are shocked & saddened. We are unable to get to Winnipeg this weekend. Sincere condolences to his family and his many friends. - Posted by: Sharon Elizabeth McDonald (Friend) on: Feb 07, 2020

Many great memories of Jake and a deep admiration for everything he accomplished. I was lucky enough to know him as a friend and will forever cherish the adventures we shared. My deepest condolences to Jake's family and all those who hold him in their hearts. - Posted by: DAN DONAHUE (FRIEND) on: Feb 05, 2020

Well, when I first met Jake, he was still Jack, and he was about 15 years old and so was I. We both lived in the Crescentwood area and we both had an absolute love of the outdoors and I was privileged to spend a bit of time out in the Laclu area with him. One lovely warm weekend night we decided to take a taxi up to Minaki (not sure why exactly or can't remember!) but we met a couple of girls from Chicago staying there with family and when their curfew ended around 10ish, all there was to do was to figure out how to get back to Laclu. We had spent every last cent getting up there so it basically came down to walking home! What a night to remember!! I believe that it's around 20 miles or so and it was the absolute most incredible walk I've ever experienced. Pitch BLACK sky and it seemed like a zillion Milky Ways up there! We walked and we walked and we walked, all the while singing Mr. Tambourine Man at the top of our lungs as the wolves howled in the nights darkness. It was something I will never forget and although I had moved away from Winnipeg and did not (unfortunately) get to spend a lot of time in later life with Jake, I will never forget the influence that he had. - Posted by: Rick Stanley (Friend) on: Feb 05, 2020

Heartfelt condolences to the MacDonald family. Fond memories of many great conversations at the Corydon Bakery. Jake's love of the Lake of the Woods and the wonderful accounts of his adventures are deeply rooted. His collaboration with the late Reg Lowe and Sean Kavanagh on documentaries on history of the Lake of the Woods will serve as lasting reminders, amongst many others of his talent and passion. - Posted by: Hubert Mesman (Friend) on: Feb 05, 2020

I first got to know Jake when I was a potter at the Stoneware Gallery and Studio. Jake was in the early years of his writing career and he used to work some shop hours for the Gallery members to make extra money. Although his stint as a shopkeeper at the Gallery was short lived, it was long enough for me to be moved by his endearing qualities and inspire a life long admiration and fondness for him. Over the years Jake and I have fringed in and out of each others Winnipeg lives, as our friendship circles intertwined, always with an enjoyment and appreciation of the other. I have so enjoyed watching his career as a writer and playwright blossom. HIs sudden passing comes as a shock, and I am deeply saddened by this loss. He was true and genuine person, and as rich a character as any he has written about. Jake you left too soon but I hope you rest peacefully. My husband and I offer the sincerest condolences to Jake's family and those close to him. Joanne - Posted by: Joanne Vanderhorst (Friend) on: Feb 05, 2020

I arranged to meet Jake after I read Houseboat Chronicles and found many common experiences in our Winnipeg lives. The biggest surprise was that my wife, Liz, and his sister, Sally, had been classmates. Jake treated me like an old friend and I enjoyed our occasional contacts as well as his brilliant writing. Our last email exchange was on January 9 and my hope of having him come to visit us in Alberta is now gone. I wish to express my condolences to his family, friends and all his readers. R.I.P. Jake - Posted by: Bill Stevens (Friend) on: Feb 04, 2020

Over the years, I read a few of his novels and enjoyed them very much ! He was a GOOD writer and he will be missed. I'm sorry we've lost him. - Posted by: Wendy Winslow (Just a reader) on: Feb 04, 2020
Email Alerts
Sign up for free email alerts of new obituaries for specific people, towns & more.
❮ Go Back to Listings