Search:

Winnipeg Free Press Passages
All Titles
Notices are posted by 10 am Monday through Saturday
❮ Go Back to Listings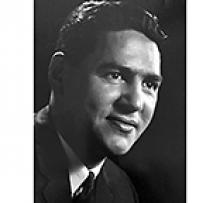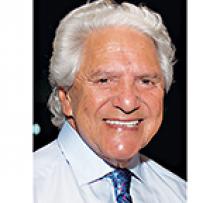 SHERROLD JACK HADDAD (SJ)
Born: Sep 13, 1929
Date of Passing: Mar 27, 2020
Send Flowers to the Family
Offer Condolences or Memory
SHERROLD JACK HADDAD

Philanthropist, entrepreneur,
innovator, mentor.


Against his better judgement, Sherrold Haddad left us on Friday, March 27, 2020. Those closest to him are left with broken hearts, and we are saddened by the passing of our beloved husband, father, grandfather, great-grandfather and friend.
Sherrold is survived by his loving wife Marina.
He was the devoted parent, along with his first wife Pearl, of daughter Cheryl Haddad (Wayne Lima), Predator Ridge, son James Haddad (Miranda), Winnipeg, daughter Barbara Haddad of Vancouver, daughter Patricia Haddad-Mikos (Steve Mikos), Winnipeg, and son Bruce Haddad (predeceased in 2000); his second wife's son Torrance Donegani; as well as Marina's family: Sharon, Philip, Christopher (Rosalyn), Timothy (Vanessa), John Delaney (Lynette) and Marlies and her husband Brendan Dick. Sherrold is also survived by many grandchildren, great-grandchildren, nieces, nephews, and many other family members.
He was predeceased by his only brother Brant in 2018.
He also leaves to mourn the Carey family in California, a place close to Dad's heart, as he spent his formative years growing up near the back lot of Universal Studios. He was proud of the fact that he learned the "Pledge of Allegiance" perfectly on his first day of grade one .
Sherrold was born in Winnipeg, Manitoba on September 13, 1929, to Simon and Vera Haddad. Stock markets were crashing; this was the Great Depression. Times were hard, but his entrepreneurial family taught him the skills of creativity, perseverance and tenacity to build many successful businesses.
Even from his early business years, he had his pulse on trends and could see the wave coming in before it arrived. His automotive career commenced in 1959 at Consolidated Motors, along with Haddad's AutoMart, which then became a used car dealership on Portage Avenue called "The Mad Arab". The flamboyant, vertical neon sign played its part to draw in new customers. Sherrold then partnered with Bob Chipman to open Birchwood Motors, and finally on his own successfully opened the GM dealership "Holiday Chevrolet" in 1965; the "Home of the #1 Team."
SJ had a passion for flags and lined the frontage of his property on Portage Avenue with flags from around the world to mark his dealership. This, along with the Holiday Chevrolet sign - at the time a St. James Landmark, branded the business as THE Performance Car Dealership in Manitoba. To further set himself apart from other dealers in town, he worked tirelessly on outrageous and hilarious TV commercials, which dominated Winnipeg's late night advertising through the 1960s and 1970s.
Before long, everyone in Winnipeg felt they knew Sherrold Haddad.
Sherrold was instrumental in spear-heading many charities and events in Winnipeg. He, alongside notable Manitobans Monty Hall and Peter Liba, were the founding fathers of the Variety Club for Children in Winnipeg.
At home, life was far from dull; from having Batman and the Batmobile as a promotional neighbourhood event, to hearing Dad's stories of time spent with Rich Little, Anthony Quinn, duchess Fergie, Simon Cowell and Princess Anne. Favourite family pastimes were frequent dinners at Rae and Jerry's, the Paddock, and HY's.
Moving to Vancouver in 1983, Sherrold purchased Surrey's Town Centre Chevrolet Oldsmobile. This became Flag Chevrolet Oldsmobile in the late 1980s, when Sherrold purchased the huge, 86 meter flagpole once located at Vancouver's Expo '86, moving it to his dealership at great expense. The 3,200 square foot Canadian flag remains a notable Surrey Iconic landmark, and earned a place in the Guinness Book of Records as Tallest Free-Standing Flagpole in the World. Sherrold loved his flag; it will endure as a legacy to the Haddad family. He was a business partner at Ensign Leasing, and owned many other franchises over the years, including Datsun, Mazda, Jeep Chrysler, Mitsubishi, Kia, and Nissan. He branched out to the U.S., purchasing Daytona Dash in Florida.
SJ was an avid race car driver, burning up the track to many wins at Manitoba's Keystone Dragways, Bison Dragways, and at local Vancouver tracks. He also enjoyed golf, being a long time member at Winnipeg's St. Charles Country Club, as well as Point Grey in Vancouver.
There is no doubt that SJ is one of the legends of the BC automotive industry. He combined true business acumen with a give back attitude, and was one of the leaders that shepherded the development of local car dealers being the philanthropic hearts of their communities.
Sherrold was very active in his community, sitting on many boards. He was one of the founding fathers and philanthropic visionaries behind Canuk Place, BC Special Olympics (honorary patron and director), and the Surrey Memorial Hospital Foundation, on which he served as the first Chair of the Board and was elected the first, and only, lifetime board member. Sherrold initiated the hospital lottery, which became a very successful platform for other foundations. He also sat on the board of Simon Fraser University (Surrey Campus) and was a longtime member of Variety Club, the Children's Charity. Health and education were very important to Sherrold and he was a generous contributor in these areas.
Sherrold's philanthropy and dedication to his communities was recognized with accolades, including: Good Citizen of the Year (2000), Businessman of the Year (2001), Queen's Golden Jubilee Medal (2002), BC Community Achievement Award (2004), Diamond Jubilee Medal (2012) for his contributions to Canada, Time Magazine Quality Dealer Award, as well as many awards and distinctions from General Motors during his years of service.
Sherrold loved to travel with his wife Marina and visited many countries around the globe. South Africa was a favourite. He loved learning about, and experiencing, different cultures. He also welcomed his escapes to Vegas, and was happiest with a glass of Pinot Grigio in his hand, sitting in front of " his" favourite machine at the Wynn.
Sherrold was one of those larger than life personalities. His sense of humour, generosity and compassion for others was felt by those who had the good fortune to know him. He was wise, witty, and generous with his ideas and his hospitality. An innovator, anticipating trends long before others, ensuring his entrepreneurial success for over seven decades.
Sherrold's impeccable sense of style was legendary. Aware he was the face of his companies and philanthropic endeavours, and the importance of image and profile, Sherrold created his own unique brand in how he tirelessly and consistently presented himself to the world.
Most recently, in retirement, his hobby was his acquisition of dozens of unique and colourful Robert Graham shirts, which became his personal trademark.
Sherrold's irrepressible zest for life and boundless energy, mixed in with a huge heart, made him a force to be reckoned with. He was endlessly creative with a mind that imagined what could be. He tackled each challenge head on with undeniable courage.
Recently, Sherrold loved to tell stories of his past years while speaking of what he still wished to achieve. He was most concerned about seniors' care and care for people with dementia and alzheimer's.
Sherrold's passing is the end of an era that we shall never see again. He was larger than life and will be missed, but his legacy will forever live on. A man who was full of life and so well loved. Your Bright Light will always burn within our hearts.
Always and Forever......

As Dad's most recent business card reads: "It's never a perfect day until you can help someone who can never ever hope to repay you". And to quote his parents' favourite verse: "And until we meet again, may GOD hold you in the palm of HIS hand".
Sleep Well Dad - Go in Peace.
As published in Winnipeg Free Press on Apr 04, 2020
Condolences & Memories
(15 entries)
Susan , Barb , Marina , Torrence , Cheryl and Extended Sheila & I send our condolences . There are a lot of memories there you should all be proud of . It was a Pleasure and Adventure knowing and working with Sherrold. All Our Best . - Posted by: Colin & Sheila Clark (Friends / Employees) on: Apr 22, 2020

My sincere condolences to my cousins Cheryl, Barb, Jim and Trish and other family members of Sherrold in their loss. While I have had no contact with Sherrold during the past couple of decades, he was an ever present supportive influence during the first couple of decades of my life. As a youngster my parents would look to Sherrold and Pearl to be babysitters when needed. I grew up knowing that it was expected that Sherrold would be a role model in my life, helping to install a confidence, work ethic, and ambition to succeed that might not otherwise have occurred. All through high school, Sherrold repeatedly stated that once I had completed high school, I was to come and see him just to talk. That talk began with a question as to what I was planning to do, having finished high school. In true form, my answer to the question was clearly irrelevant as Sherrold immediately made it clear that he and other family members had some high expectations of me. His pitch quickly morphed into a lengthy sermon on his value of education and his wish to see me become the first extended family member to obtain a university education. He assured me that he would provide support for whatever path I chose. The meeting ended with my statement that I thought it best if I got a full time job and would consider my options. The following Tuesday I began working at the Birchwood used car lot centre on Portage Avenue. After a year in that and other jobs, I began university knowing that I would always have access to a summer job as I worked my way through university. The world has lost someone who was a motivator and a role model to a great many others than I and who could have been so to a great many more! - Posted by: Jim Sinclair (Cousin ) on: Apr 18, 2020

Jim & Family We are very sorry to hear of your dad's passing, know that you are in our hearts and thoughts during this sad time. Wishing you peace moving forward and many smiles from happy memories. The Bobrowski Family - Posted by: Bobrowski Family (Charleswood Neigbours) on: Apr 14, 2020

To Barb & all of your family, I send my deepest condolences in the loss of your wonderful dad. To read about his life and the love & warmth he extended to so many...truly amazing. I am so sad for all of you to longer have him. Barb, a very special thank you for not only being there as a loving daughter to your wonderful dad, but also for being there for my kids. They adored you and have always had the highest regard for you. Most sincerely...Chris. - Posted by: Chris Carpenter (Mother of Amy & Scott Carpenter) on: Apr 10, 2020

What a phenomenal life led! We only had a brief opportunity to meet Mr. Haddad, but felt the impact of the person he was, through his amazing daughter, Barb. My brother, Scott and I are forever grateful for the family legacy of kindness, generosity and love that we were welcomed into. Sincere regards and big hugs sent to your family at this difficult time. Amy & Scott Carpenter - Posted by: Amy Carpenter (Family Friend) on: Apr 07, 2020

Personally I did not know Sherrold but his son Jim was a friend years ago and would like to give my condolences to Jim and his family. God bless your whole family. Jim - Posted by: Jerry Spivak (Friend of family member) on: Apr 04, 2020

My heartfelt prayers and condolences to the family. Sherrold was an example to us all. Sherrold's legacy lives on through his family, compassion, zest for life and entrepreneurial spirit. Men like Sherrold are a rare gem indeed! He will be greatly missed in so many ways. I raise a glass (of Pinot Grigio, of course) to a great man! Cheers to a life lived well! - Posted by: P. Murphy (friend of daughter) on: Apr 04, 2020

While working in Audio at CKY-TV, I had the pleasure of working with Sherrold on his commercials for Holiday Chevrolet. He was always a joy to work with and the consummate professional. Those of us on the crew looked forward to working with him whenever it was announced who that day's client list included and his wit and joie de vivre were much appreciated! - Posted by: Dianne Garnett (Work Colleague) on: Apr 04, 2020

Sorry for your loss, my condolences to the family. I have fond memories growing up in Winnipeg as a "car nut" and visiting Holiday Chev Olds to see the latest muscle cars. Truly a great man and pillar of the community. - Posted by: John Foubert (customer) on: Apr 04, 2020

I started in the car business working for Sherrold and he was a first class man with a huge heart for charities. Thoughts go out to Jimmy, Trish, and Barb. I will never forget his huge smile and warm heart. Rest in peace Mr Haddad. Gerald Boiteau - Posted by: gerald boiteau (Friend) on: Apr 04, 2020

I worked for Sherrold in 1982 He was an awesome man. I really enjoyed my time spent with him. Condolences to the Haddad family. - Posted by: John Sandison (Employee) on: Apr 04, 2020

So sorry to here of Mr Haddad passing as well as Brant and Bruce. They will always be remembered as gifted Winnipeg people. My father Stan Krysanski and Perry Rindahl worked with the Haddad family at Holiday Chev and had fond memories. Deepest sympathy and condolences to the families - Posted by: Robert Rindahl/ Stan Krysanski family (Family friends ) on: Apr 04, 2020

I delivered papers to Mr. Haddad at The Mad Arab car lot. I was ten years old and lived on McGee Street. When I collected, he always gave me a tip, and sometimes when it was cold outside, he insisted I sit down and he would give me a hot chocolate. I never forgot that, a very kind man. Sorry for your loss! - Posted by: Ray Rubigny (Paper boy) on: Apr 04, 2020

He was truly a great man , a fine example of the Best in the automotive industry. - Posted by: brian klym (Business) on: Apr 04, 2020

As I got older, I decided to read the obituaries daily, just like my Mom used to do. Sometimes the obituaries are so interesting and informative even though I don't even know the person. Indeed Mr Haddad was a part of Winnipeg, and certainly I knew of him and his commercials! His obituary is to be commended and I can see, it was written with love, respect and admiration. I never knew all this about him - and it saddens me too, that he passed away! I send sincere condolences to his entire family! God be with all of you! - Posted by: Linda Gillis (none) on: Apr 04, 2020
Email Alerts
Sign up for free email alerts of new obituaries for specific people, towns & more.
❮ Go Back to Listings