Search:

Winnipeg Free Press Passages
All Titles
Notices are posted by 10 am Monday through Saturday
❮ Go Back to Listings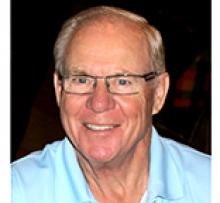 GILBERT ROBERT (GIL)
Born: Aug 27, 1939
Date of Passing: Apr 10, 2020
Offer Condolences or Memory
Make a donation to CancerCare Manitoba Foundation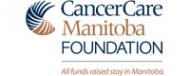 GILBERT ROBERT

It is with heavy hearts that we announce the passing of Gilbert (Gil) Robert on Friday, April 10, 2020, at the age of 80. He died peacefully in his home on Good Friday with his wife Jeannine by his side.
Gilbert is survived by his wife of 59 and one-half years, Jeannine (née Dumesnil); daughters, Linda (Antoine Hacault), Louise (Jim Gorrie) and Suzanne (Kevin Betzold); grandchildren, Christianne Hacault (Chuck Swain), Robert Hacault (Jennifer), Mathieu Hacault (Geneviève Joyal), Michael Gorrie, Max Robert-Betzold and Tessa Robert-Betzold; great-grandchildren, Katia Swain, Zachary Swain, Adrien Hacault and Inna Hacault; brother Rhéal Robert (Annette), sister Claudette (Denis Ouimet), and many in-laws, nieces, nephews, friends and family too numerous to list but not forgotten. He was predeceased by his parents, Claude and Simone Robert; his sister Mona Saurette and his brother Roland Robert.
Born on August 27, 1939, Gilbert grew up on the family farm in Silver Plains, Manitoba. He married Jeannine, the love of his life, on September 17, 1960. Together, they moved to Winnipeg where they raised their three daughters. These early years were filled with music, laughter, big family dinners and camping trips.
It was during one of these family camping trips that Gil discovered something that would be the catalyst to his successful business career. The family trailer had been badly damaged during a wind storm and he was surprised to learn from his insurer that there were no RV repair shops in Winnipeg. So, he fixed the trailer himself and a year later, together with his cousin Noël and brother Rhéal, opened GNR Sportsland Centre. What started off as a RV repair shop quickly grew into GNR Camping World, the successful RV dealership and service centre that it is today. Gil also helped others share in his success by working to grow the RV industry. Founder of the first 20 Group in Canada and co-founder of the Recreation Vehicle Dealers Association of Canada, he pioneered the creation of numerous camping and RV shows across North America and was the first Canadian to be inducted to the RV and Manufactured Housing Hall of Fame.
Gilbert was a generous man who made it a priority to give back to his community. He mentored many young entrepreneurs through Le Club des hommes d'affaires franco-manitobains, an association that he co-founded. He also donated his time and money to support numerous charitable foundations including Francofonds, the St. Boniface Hospital Foundation and the St. Amant Foundation, and was recently honoured with the St. Amant Together Award.
Those who knew him well will remember how he loved to sing, dance (twinkle toes) and play the harmonica. He also loved sports, good food (especially ice cream with butterscotch topping) and the occasional bowl of macaroni and cheese. Golfing had a special place in his life, as it allowed him to combine his passions for sports, socializing and food.
Above all, he loved his family. Together with his beloved wife Jeannine, he travelled the world and made many friends along the way. He was extremely proud of his children, grandchildren and great-grandchildren, and took every opportunity to encourage them to follow their dreams and achieve their full potential.
We would like to extend our thanks to Magda and the team of CancerCare Manitoba, Sophie and the WRHA Palliative Care nursing team, as well as the wonderful respite and homecare workers of Home Instead (Alma, Melanie, Miret, Lisa, and special thanks to Marjorie).
In lieu of flowers, donations in Gilbert's memory can be made to the St. Amant Foundation or CancerCare Manitoba.
A funeral service will be held at a later date.
Make a donation to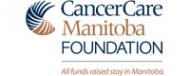 As published in Winnipeg Free Press on Apr 18, 2020
Condolences & Memories
(29 entries)
Nous voulons te transmette Jeannine et toute ta famille nos plus sincères condoléances suite au décès de Gilbert. Je lui disais qu'il était presque mon jumeau étant donné qu'il n'avait que deux mois de différence avec moi. J'aimais bien l'entendre chanter a la messe qu'il faisait avec enthousiasme. Vous perdez un gros morceau. Entre autre, il était un homme courageux et optimiste mais malheureusement n'a pu surmonter la maladie. Nous gardons d'excellents souvenirs de lui. Nous vous souhaitons donc bon courage et que Dieu vous garde dans ce moment difficile de votre vie. Maurice et Diane Therrien - Posted by: Maurice & Diane Therrien (Friend) on: Apr 06, 2021

Our deepest condolences to the Robert family, we fondly remember Gil from our days at Six Mile Trailer Sales / Recreation World. - Posted by: Al & Katherine Swerhun & Al's RV Service & Repairs (Years ago from 20 group) on: Apr 06, 2021

Dear Jeannine and family, Our hearts go out to you at this time of loss. Gil will live on in everyone's hearts forever. He was so kind and gracious when we had car trouble and drove us home without our even asking. He was always good for an interesting conversation about business, golf or exercise. Love lives on. Phil and Marilyn - Posted by: Phil Irwin and Marilyn Johnson (Friends of Linda and Antoine) on: May 13, 2020

Our deepest sympathy & condolences to Jeannine & the entire Robert family. I knew Gil & Jeannine from the Niakwa Country Club with their happy smiley faces & joining Friday night couples event with golf & dining. It will not be the same without him. He will be missed by everyone that knew him. Sincerely, Dawn & Mike - Posted by: Dawn Stokes & Michael Veroukis (Friends) on: May 02, 2020

Jeannine et famille: Je veux simplement offrir mes sincères sympathies à toi et tes enfants. Sachez que vous êtes dans mes prières et mes pensées en ce temps difficile. Courage. - Posted by: Beatrice Lemoine (Cousine) on: May 02, 2020

My deepest condolences to the entire Robert Family. Having met Gil many years ago, he was always a person willing to spend time to chat about both business and life. I always looked forward to the opportunity to meet Gil and have such good conversation. Business is one thing, and he indeed left his mark, but never a conversation went by without speaking about the family, how they were doing, and what things they were planning to do together. I'm so happy to have met him, and considered him a friend. Rest in Peace. - Posted by: David Stewart (Friend) on: Apr 30, 2020

The Canadian RV industry has lost one of our most respected personalities - a gentleman whose tireless efforts helped create the RVDA of Manitoba, the RVDA of Canada, and the ACVRQ. Many of the senior members of the RV industry will remember Gil from the early years, when he and his cousin Noel Painchaud and his brother Rheal Robert started GNR Camping World RV Centre in Winnipeg, Manitoba. Those of us who had the privilege of knowing him will remember Gil Robert as a man whose personality and generosity inspired generations of RV professionals. His contributions to the industry at large, the RV enthusiasts, and the community as a whole, set the standards that we all aspire to, and earned the respect of generations within the North American RV community. Over the years, it was our privilege to work with Gil Robert on many key projects crucial to the development of the Canadian RV industry, from RV shows to the formation of the Provincial and National RV Dealers Associations. In 1992, Gil was one of the first recipients of the Canadian RV Dealer of the Year Award, nominated and selected to receive this prestigious honour by his peers - the RV dealers across Canada. It was our great privilege to present this award. In 2018, this tradition of excellence was carried on when Gil's sons-in-law, Jim Gorrie and Kevin Betzold, joined the ranks of second-generation winners of the award. On behalf of the entire team at RV Dealer News, RV Lifestyle Magazine, and Vie en Plein Air, we extend to his family, and the RV community in Manitoba and across Canada, our deepest sympathies. Norm Rosen, Bill Taylor, Melanie Taylor, Garth Cane – all friends beyond the realm of business… - Posted by: Norm Rosen (Friend, RV industry colleague) on: Apr 28, 2020

C'est avec une très grande tristesse que nous apprenons le décès de Gilbert. Passionné, dévoué, toujours prêt à aider, il est une personne qui sera dans nos mémoires longtemps. Nous offrons nos sincères condoléances à toute la famille Daniel, Thérèse, Sylvie, Stephan Morin - Posted by: Daniel Morin (Collègue de l'industrie) on: Apr 28, 2020

To the entire Robert family, I am deeply sorry for your loss. My thoughts and prayers are with you in your time of sorrow. Our industry has lost a rock and a titan. - Posted by: Rick Allain (Industry colleague, mentor and friend) on: Apr 27, 2020

A toute la famille Toutes mes condoléances. Nous perdons un gentilhomme et un bon chrétien. Je me joins à vos prières. Avec affection. - Posted by: Georges Druwe (Ami et co-paroissien) on: Apr 23, 2020

Dear Louise, Jim and Michael , We are so sad to hear the news about your dad and grandfather. We are thinking of you during this time. May your memories bring you comfort and peace. Hugs❤️ Larry, Nina, Matt & Daniel - Posted by: Larry & Nina Fayle (Friends ) on: Apr 21, 2020

À la famille Robert, sincères condoléances. A kind, gentle-man. Love to you all. - Posted by: Fr. Kevin Bettens (Friend) on: Apr 21, 2020

Chère Suzanne et famille, Je tiens à vous exprimer toute ma sympathie dans la douloureuse épreuve que vous traversez. Puissent les témoignages d'amitié vous être réconfortants. - Posted by: Louise Simard (ancienne collègue) on: Apr 21, 2020

Chere famille Robert: We are so sorry for the loss of your dear Gilbert. He was an inspiration to all who had the pleasure to know him for his industrious work ethic, his abundant kindness, and devotion to his dear Jeannine and family. May God comfort you with treasured memories. Sending loving and prayerful thoughts. Amicalement, La famille Gilbert et Elsie d`Eschambault - Posted by: Gilbert and Elsie d,Eschambault (friends) on: Apr 20, 2020

Nos sincères condoléances à son épouse Jeannine, et ses enfants Linda et Antoine, Louise et Jim, Suzanne et Kevin et les petits-enfants. Gilbert était des nôtres lors de nos déjeuners du dimanche matin: une homme respecté avec une belle joie de vivre. Nous allons te manquer lors de nos rencontres: bon voyage. - Posted by: Rachelle et Jean-Maurice Lemoine (Amis du dimanche) on: Apr 20, 2020

My deepest sympathy to the Robert family. My thoughts are with you during this difficult time. Gil was a pioneer in our industry, he will be missed by all. - Posted by: Eleonore Hamm (Friend and colleague) on: Apr 20, 2020

A friend to us weather enjoying a refreshment or a round of golf, he was a good man. Rest in peace. - Posted by: Linda and Ed Prociuk (Friends) on: Apr 20, 2020

À toute la famille Robert et Dumesnil, nous offrons nos sincères condoléances. Pour nous, Gilbert était un homme remarquable, facile à approcher, intègre et généreux. Nous vous souhaitons bon courage en ce temps de deuil marqué par la distanciation - que les bons souvenirs que vous gardez de votre mari, père, beau-père, grand-père, frère, beau-frère et ami vous réconfortent. Qu'il repose en paix. - Posted by: Gisèle et Norman Barnabé (Connaissance) on: Apr 20, 2020

Tout d'abord, nos plus sincères condoléances à Jeannine, les filles et toute la famille. Nous avons perdu un homme aimable, toujours approchable, accommodant, charitable ainsi que sans prétentions même après toutes ses réussites. Il nous manquera lors de nos déjeuners (brunch) du dimanche ou nous croyions avoir pu résoudre une bonne partie des problèmes du monde à chaque dimanche...bizarre mais il nous en restait des nouveaux le dimanche suivant. Repose en paix - Posted by: Hélène et Omer (Amis du dimanche) on: Apr 19, 2020

I first met Gil and his family about 40 years ago. I was in my young 20's and Gil gave me my very first sales job. He lent me some money to go get clothes and had Donna (long time employee) hem the pants. We go thru life and people can leave positive lasting impressions on us. Gil has done that in my life. He was a great businessman but more importantly just a "GREAT GUY". Always loved running into him at golf tournaments or at the hockey rink. Please accept our sincerest condolences. Doug and Christine Pascoe - Posted by: Doug Pascoe (Friend and Former Employee ) on: Apr 19, 2020

My sincerest condolences to all of Gil's family and friends. My thoughts and prayers are with you all at this most difficult time. - Posted by: Shane Devenish (Friend) on: Apr 19, 2020

What sadness as I read the newspaper. Monsieur Robert was such a fine gentleman, so well respected in his business and life . We often read about his generous deeds to so many charities. We will never forget the whole G.N.R. family for all the caring we received when we lost my husband years ago. So sad that this happens at this time in our lives. Hope you find peace and consolation by being together as a family. To all the family, we offer our sincere thoughts and prayers. Beverley Bettens and family. - Posted by: Beverley Bettens (Friend) on: Apr 18, 2020

Heard the news Ali my thaugh are with toi hits Sylvie and Jean François - Posted by: Jean François lussier (Friends) on: Apr 18, 2020

Well Gil it looked like God needed a rest so He called his best recreational advisor for help. The Sobering and Robert family go back a long way from old St. Boniface to moving our business to Dugald Rd. You and your brothers were like family always welcome whenever we met. Our wish is that those who you have left behind stay safe stay strong and always remember the life and laughter you brought to all of us. - Posted by: don sobering and family (friend) on: Apr 18, 2020

We are very saddened to hear about Gil's passing. Our thoughts, prayers, and heartfelt condolences are with you, Jeannine and your family, in these trying times. We will always remember Gil's kindness and we have many fond memories over the years and he will be greatly missed by all. - Posted by: Claude and Jacqueline Bru (Family friend) on: Apr 18, 2020

Mes sincères sympathies à toute la famille. - Posted by: Carole Gobeil (cousin) on: Apr 18, 2020

My sympathies to Antoine and his wife Linda on the loss of your father-in-law. - Posted by: Richard Girouard - Montreal, Quebec (High School classmate of Antoine Hacault) on: Apr 18, 2020

We are so sorry for your loss. Please accept our sincerest condolences! Gil was a great business man and neighbour. We are going to miss him. - Posted by: Ross and Susan Arnold (Friend) on: Apr 18, 2020

I have fond memories of Gilbert as children growing up in Aubigny. Our parents were best friends and we were often included in their outings. Loving vibes are sent your way during this sad time. Bless you - Posted by: Doreen and Albert Sicotte (Childhood friend) on: Apr 18, 2020
Email Alerts
Sign up for free email alerts of new obituaries for specific people, towns & more.
❮ Go Back to Listings