Search:

Winnipeg Free Press Passages
All Titles
Notices are posted by 10 am Monday through Saturday
❮ Go Back to Listings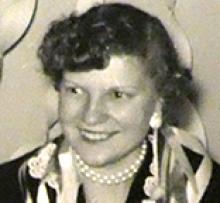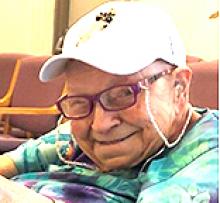 BARBARA CATHERINE PRATCSHLER
Born: Jul 24, 1935
Date of Passing: May 11, 2020
Send Flowers to the Family
Offer Condolences or Memory
BARBARA CATHERINE PRATCSHLER

Peacefully, with her son Rick at her bedside, on Monday, May 11, 2020, we lost Barbara Catherine Pratcshler.
She was predeceased by her parents, Joe and Elizabeth Schaab; sister Joan Hetherington, husband Arpad, and brother-in-law Ed Pratcshler. She leaves to mourn her son Richard, brother Joe Schaab, sister-in-law Betty-Anne Pratcshler, brother-in-law Marty Pratcshler; nieces and nephews, Jim (Claudette), Perry (Allen), Brian (Michelle), Dustin and Justine Pratcshler, Aiden, Kaelyn, Garret, and Brennan Lupyrypa, Ken and William Hetherington, Chantel and Renee Blunderfield, Bruce (Wanda) and Pat (Holly) Ronnquist.
Mom was born July 24, 1935, in Winnipeg. She grew up in the North End living on Aberdeen, Magnus, and Mountain Avenue.
She ran hurdles in high school (something she looked back on in disbelief) and loved riding her bike (a favourite ride was over Arlington Bridge). She had trouble with stopping often using the school wall as a brake. She rode hard and had the scars and bruises to prove it. Mom also learned to play Hawaiian guitar.
She loved being the big sister to her little brother Joey and often took him with her when she was buying a dress as she trusted his eye for fashion; if Joey didn't like a dress on her, she didn't buy it.
Except for spelling, which she excelled at, school was challenging and was made even more so as she was left-handed; something that was frowned upon and physically punished in those days.
Her dream job was to be a telephone operator and she quit school in grade 11 when she had a chance to pursue her dream at MTS. She loved the job.
It was in the MTS bowling league that she met Arpad (Arp) Pratcshler. They went on a first date but there may not have been a second one had it not been for Arp's friend Jim Gilroy. Barb and Arp eventually got married.
In a surprise move, Mom left her job at MTS to raise her only child, me (Rick, Richard, Rotten Kid) who was also a surprise.
Mom and Dad briefly lived in an apartment and then moved in with Dad's parents on The Glen while saving for a house. They moved to Beach Avenue in 1959 and were there until 1976 when we moved to Dad's childhood home on The Glen. Mom was there until she broke her leg and moved in with me as her bathroom was on the second floor. The intent was that she would go back to the house when her leg was healed but it never healed enough before the next injury occurred to allow that to happen.
Due to more frequently occurring falls and a worsening memory, Mom moved into Vista Park Lodge in October of 2016.
One of Mom's defining characteristics was her caring, giving, and independent nature.
She was always volunteering: Kent Road and Glenwood school libraries, score keeper for East Elmwood Road Runners B baseball team, Beavers (she was "Bubbles"), Stroke Recovery Association (with sister-in-law Betty-Anne and friend Marybet Gilroy), canvassed many years for Canadian Cancer Society. Mom also donated blood over 150 times.
She was always the primary caregiver.
For me, Mom could not have been more supportive. The usual "Mom" stuff, taking me to organ lessons all those years and providing a loving, nurturing home was there but she was also my rock when I butted heads with Dad over friends, hobbies, work ethic, and school matters. Unlike Dad, she didn't see a problem where none existed and that was a huge part of why the problem son Dad was expecting to materialize didn't (Mom was also waiting for "the other shoe to drop"; she thought I had been too good a kid for too long).
For Dad, who was manic-depressive for many years before suffering a stroke which landed him in the hospital for about a month before he succumbed to another one, Mom did her best with a situation that was out of her hands. She did everything she could to help Dad and encourage him to follow his treatment plan, but his condition usually overruled all attempts to help him.
For her parents, both of whom had cancer. Mom learned to drive a car (something she had been afraid to do) for the sole purpose of taking her dad for treatments (she grew to love her car and missed it terribly when she couldn't drive any more).
For her mother-in-law Dina who had dementia. Dina did have home care but Mom assumed the bulk of the care, going down to "Ma's" place twice a day to check on her. She often saw dementia at its worst. She cared for Dina right up until the day Dina died which was the day she was to go into a nursing home.
Even when Mom went to Vista Park Lodge (VPL) in 2016, she was always looking out for her fellow residents: showing one where their room was, going to get a nurse or an aide for another, speaking out for someone that couldn't, getting after her neighbours if they were trying to do something they shouldn't.
Decades of doing so much for others and her independent spirit often combined to make it hard on myself and the staff at VPL as she didn't follow her own advice about not doing things that she shouldn't. She never wanted to bother anyone, and this led her to attempt to do things that were dangerous in her condition and led to many falls and frayed nerves.
Mom loved her family, both immediate and (very) extended and always cared for and wanted the best for them. Even relationships that started out rocky often developed into ones of love and respect.
Despite a bumpy relationship in childhood with her sister Joanie, in adulthood, they maintained a relationship by phone that spanned thousands of miles and as many hours right up until Joanie's death. She also loved getting phone calls and cards or notes from Joanie's sons, Ken and William.
Another relationship that didn't have a great start but blossomed into one of deep love and respect was with her sister-in-law Betty Anne.
Mom had many hobbies: bowling (seniors league at Dakota Lanes until she broke her leg); collecting music boxes, hockey and non-sports cards (she loved filing), crossword puzzles (she always took a crossword puzzle book with her to appointments); arts and crafts (where to start?) including but not limited to cross stitch (she was particularly proud of her huge Mother and Fawn picture and a smaller one of a rose that you'd swear was petit point), crocheting, liquid embroidery, Christmas ornaments, macramé … her love of crafts continued at Vista Park Lodge where card making was one of her favourite activities.
Mom loved animals and they loved her. Growing up we always had a pet: Miss Kitty, Cocoa, Mr. T, Babyface. She also loved the family's and neighbours' pets especially Pooch and Tucker. She was always "dropping" food on the floor for her favourite moochers.
She loved watching the squirrels, geese, ducks and especially deer in her yard on The Glen. She was delighted when she saw deer outside her window when she first moved into Vista Park Lodge.
At VPL some of her favourite parts of the week were the pet visits. It was truly amazing how much those visits from Isis, Mocha, Princess, Emma, and Trevor made her day; she was still beaming when I visited her in the evening. The dogs knew where her room was and pulled in that direction as soon as they were off the elevator not wanting to stop to visit the other residents until they had seen Mom. She always had dog treats for them and always had some in her pocket just in case she met a dog on the way to a meal or an activity; some of the other families' dogs were happier to see Mom than the resident they were brought to see.
Things Mom will be fondly remembered for: The mystery gift that always turned out to be poppy seed strudel from Gunn's bakery; long heartfelt notes in every birthday or Christmas card; Christmas gifts showing up on birthdays…one or two years later; being the "Camera Lady" and taking pictures of everyone (family or not) at family events and then documenting who, what, where, and when on each photo (and Mom never owned a digital camera); "Jeepers!", "Mother Machree and Father Jones!", "Just like a damned old lady!" (carried on from Dina, Mom finally came to know what she meant); at VPL, her many coordinated caps and glasses; dropping me on my head when I was a baby (many will say that explains a lot). I expect a haunting for listing this one.
Some things Mom loved: Roses, music boxes, musicals - especially Jeanette MacDonald and Nelson Eddy; Glenn Miller, Victor Borge, Coronation Street, weddings, Paska, Winnipeg Old Country wieners, tabloids (all three), the Royals (but not Charles and that Camilla Parker!), taking pictures, filing (yes I know this one is hard to believe), going out to see Dad and Uncle Ed play a job with the Banana Bunch, milkshakes made with real ice cream, cat and animal videos (thanks Jake) and funny posts on Facebook, Shmoo cake. A favourite moment was on her 80th birthday when I, the sugar cop (Mom had diabetes), went to the bathroom. After making sure the coast was clear, Mom dashed over to the Shmoo cake and snuck another helping. The family was amazed at her speed; obituaries (even for people she didn't know; she loved a good obit. I hope this is one of those).
I can't say enough about the care Mom received at Vista Park Lodge from her nurses, aides, recreation team, the doctors (she loved "Dr. R"), and the kitchen staff (she loved the food). She was always saying "I like him/her." or "She/he's so nice.". Things weren't always perfect and there were some contentious times when house cleaning straightened up her room messing up her "filing system" (a system which will forever be a mystery) or took clothes to the laundry that she intended to wear but these were minor in comparison to the overall quality of the care she received.
She loved the activities at VPL (except for Bingo of course). We planned my weekend visits around what activity was on which day. Sometimes there would be activities she liked on both Saturday and Sunday and she'd say "Oh, shoot!". I'd remind her that I didn't have to come on the weekend at which point she'd brighten up and say "Ok!".
A big "Thank You" to the doctors and nurses at St. Boniface Hospital Ward 4A Step Down for the compassion shown to myself and Mom. I was only there for a couple of hours but in addition to allowing me to be with her in her last hours (Thank you!), the compassion shown to both of us was huge and very much appreciated.
Cremation has taken place and Mom's ashes will be scattered by the family in private.
In lieu of flowers, please make a donation to any of the following charities: Canadian Cancer Society, Alzheimer Society of Canada, Heart & Stroke Foundation, or Rescue Siamese. Planting a tree in Mom's name or donating blood would also be welcome.
E.J. COUTU & CO. FUNERAL DIRECTORS
204-253-5086
ejcoutu.ca
As published in Winnipeg Free Press on May 23, 2020
Condolences & Memories
(3 entries)
Her giggle will always stay in my heart. She was a fun spit fire. I never had a program that she was left out of. Yes I teased her relentlessly over bingo. We had many giggles. She loved you Rick with all her heart. I will always miss her. She was a real gift, it was a true honour having known her. - Posted by: Trinity (Rec staff) on: Jun 01, 2020

I will truly miss your mom. I always giggled when I asked her how she was and her reply "not bad for a dam old lady" and all those pictures. What wonderful memories and glad you are carrying on that tradition ❤️♥️😁 - Posted by: Doris Jones (Extended family) on: May 23, 2020

Condolences to You and the Family..... - Posted by: Alex & Kay Orban (Hungarian Freinds, Woodridge, MB Where Pratschler family had Hunting Property) on: May 23, 2020
Email Alerts
Sign up for free email alerts of new obituaries for specific people, towns & more.
❮ Go Back to Listings