Search:

Winnipeg Free Press Passages
All Titles
Notices are posted by 10 am Monday through Saturday
❮ Go Back to Listings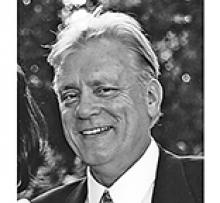 JOHN LOXLEY
Born: Nov 12, 1942
Date of Passing: Jul 28, 2020
Send Flowers to the Family
Offer Condolences or Memory
JOHN LOXLEY
November 12, 1942 - July 28, 2020

John passed unexpectedly but peacefully, surrounded by family and music.
John is survived by his loving family: partner Aurelie Mogan; children, Salim (Jaime), Camille (Ian), Raina, and Matthew (Catherine); his beloved grandson Peter; siblings, Mavis, Verna, Harold, Keith, Carol, Christine and David and their families; Zeeba; his extended family on Aurelie's side; and the many friends he embraced with as much love as he did all things in his life. John joins his parents, Elizabeth and John; siblings, Joan, June, Betty, Brian; and many dear friends.
John was born and raised on Parson Cross council estate in Sheffield England. His working-class upbringing and big loving family profoundly shaped his perspective and orientation to the world. The UK Education Act of 1944 gave John the opportunity to continue his education. He won scholarships to university, completing a PhD in Economics at Leeds University in 1966.
John's PhD supervisor was a supportive mentor, who helped him secure a lectureship at Makerere University in Uganda. Here he met Zeeba and was exposed to the politics of national liberation sweeping across Africa at the time. In 1967 John and Zeeba moved to Tanzania where Salim and Camille were born, and where John served as Chief Economist at the National Bank of Commerce, Director of the Institute of Finance Management and professor at the University of Dar es Salaam - roles in which John made way for Tanzanian successors and met lifelong friends.
In 1975 the family moved to Winnipeg when John accepted to head the Resource and Economic Development Secretariat for the Province of Manitoba. John began teaching in the Department of Economics at the University of Manitoba in 1977, serving as Head from 1984 to 1997. The University provided the base for John's next 43 years of teaching, research, and advocating; and the foundation of cherished friendships with staff, colleagues, and students.
John met Aurelie in Winnipeg. As loving partners for 38 years, they supported each other's endeavours, shared values, and adventured. Raina and Matthew were born in Winnipeg, and together with Salim and Camille, they formed a close-knit family around John. He could never hide how proud he was of all of them, and his grandson Peter. He always put them first, providing unwavering support and guidance. To his children, John was a best friend. He was adored, admired, and lovingly teased.
John worked tirelessly and at an amazing pace, which allowed him to accomplish so much. He worked with international and national organizations such as the UN, IDRC, the North-South Institute, and CCPA. He was an advisor to Credit Union Central for 19 years, and sat on boards of organizations such as Oxfam, the African Capacity Building Foundation, Manitoba Hydro, Society for Manitobans with Disabilities, and several journals. John's research, for which he was named a Fellow of the Royal Society of Canada (2005), championed the interests of people marginalized by the economic system.
John advised governments around the world, including Nelson Mandela's incoming South African government. In Manitoba, he served as a long-time advisor to ministers and coordinated the Premier's Advisory Council for Education, Poverty and Citizenship.
An advocate of workers and unions, John's research helped fight against the erosion of public services. He was an organizer, bargained collective agreements, and was the first to show up on a picket line.
For many years John was engaged by Indigenous communities for his knowledge and unity in vision. He was honoured to be asked to work with the First Nations Child and Family Caring Society and especially to be an expert witness for their landmark Human Rights Tribunal case.
John loved sharing stories about his time in Cho!ces, a group of activists who used wit and spectacle to draw attention to issues of injustice. Through Cho!ces he pioneered the first alternative budget in Manitoba - a legacy that continues through CCPA. Also through CCPA, John was the principal investigator for four major SSHRC research grants focusing on community approaches to address poverty.
Soccer was one of John's great passions. He was a devoted Sheffield Wednesday F.C. fan, which meant rooting for the underdog - something John did in soccer and life. For 20 years he coached his kids' soccer teams, gave players rides and ensured that financial barriers didn't prevent anyone from participating. John brought communities together as evident through CSSC, the Winnipeg soccer team he co-founded. To this day tryouts for CSSC are based foremost on your character and values. John continued to kick around (and go for pints) every season, even after passing down his jersey.
John connected with people of all generations and walks of life, and was a fiercely loyal friend. He could regularly be found in his favourite pubs telling stories, discussing politics and brainstorming initiatives. One such idea was to save the local hardware store from closure. This resulted in Pollock's Hardware Co-op where John served as board chair for 10 years.
John felt that everyone deserved the opportunities he received and always helped those around him. He gave unsparingly to his students and others, arranging jobs, providing funding and personal support. He encouraged friends in their careers and helped write business plans for several Winnipeg ventures. John was a sounding board for many politicians and community campaigns, and always found time to sit with someone over coffee or a pint. John's willingness to say yes had him juggling many projects; it also meant he was up for anything including karaoke, building decks and skydiving at age 72 (anything for his kids!).
In John's words: I have been fortunate to live a rounded life, academically, politically and socially; and the people in all facets of my life have helped shape who I am. My family and extended family, my government co-workers, union brothers and sisters, colleagues at the University and abroad, all my many students past and present, members of the Anti-Apartheid Coalition, members of Cho!ces, community economic development workers, my drinking buddies at the Yellow Dog tavern, my North End friends and, throughout the years, members of the Crescentwood Saturday Soccer Club: all have been vital parts of my existence and the reason why I have been so happy.
In lieu of flowers, please send donations to the First Nations Child and Family Caring Society, or any other community organization John supported.
Details for a virtual celebration of John's life will be posted on CCPA's website at policyfix.ca.
Publish Date: Aug 19, 2020
JOHN LOXLEY

On July 28, 2020, John passed away surrounded by family and listening to songs from his 77 years of life.
Survived by his big loving family - partner Aurelie, children Salim (Jaime), Camille (Ian), Raina and Matthew (Catherine), his beloved grandson Peter and siblings Mavis, Verna, Harold, Keith, Carol, Christine and David and their families; Zeeba and also his extended family on Aurelie's side; and the countless friends whom he embraced with much love as he did all things in his life.
John is joining his parents, Elizabeth and John, and siblings Joan, June, Betty, and Brian and many dear friends who are never forgotten.
A longer obituary will follow next week. The communities John belonged to have already put out some beautiful tributes in the meantime. Thank you so much for all the support and messages to us and to each other.
In lieu of flowers, please send donations in his name to the First Nations Child and Family Caring Society or any other community organization John supported.
A celebration will be planned in the coming weeks.
Publish Date: Aug 1, 2020
As published in Winnipeg Free Press on Aug 01, 2020, Aug 19, 2020
Condolences & Memories
(30 entries)
My condolences to you Zeeba. I happened to look up Zeeba after many years of having lost touch. I ended up discovering the passing of John whom I knew in passing through my connection with you. I know that Zeeba and John had some wonderful years together at Makerere and then in Dar es Salaam. Our paths just didn't seem to cross long enough to strengthen our friendship. Reading the obituary has brought back memories of Makerere University and Zeeba. It would be nice to re-connect. Meena Nasser - Posted by: Ameena Jaffer (previously Meena Nasser) (Friend to Zeena) on: Mar 28, 2021

My sincerest condolences to Prof. Loxley's family and friends. As a former student (undergraduate) of his I was deeply saddened to hear of his passing. Prof. Loxley was very dedicated to his students and will be missed greatly. - Posted by: Daniel Tingskou (Former Student University of Manitoba ) on: Feb 20, 2021

I was sorry to learn of the sudden passing of my dear friend, John, who was a big part of the progressive work we did together over many years. What I shall remember most is his encouraging support for my research work in Uganda. His remarkable generosity will be missed. My sincere condolences to his family on their loss. Rosalind Boyd - Posted by: Rosalind Boyd (Colleague and long-time friend (Montreal)) on: Sep 10, 2020

What a wonderful kind hearted generous compassionate loving CARING dad to Salim and Camille and a devoted friend to Zeeba Will miss him ......May his soul rest in eternal peace, a sad loss to the families and friends and the Community will be sadly MISSED 🙏🙏 - Posted by: Dili Dawood (Friend) on: Aug 30, 2020

My deepest sympathies for your loss. I have many memories of John growing up - department parties mostly, listening to my dad and John talk. My last memory is of John flying out to Vernon to speak at Dad's funeral in 2008. Dad always spoke of John with great affection and respect and John's words about Dad that day have remained a great comfort to me. May he rest in power. - Posted by: Erin Phillips (Daughter of Paul Phillips) on: Aug 26, 2020

Devastated to hear of your sad loss. Condolences to the entire family. Hugh Taggart. - Posted by: Hugh Taggart (Friend) on: Aug 20, 2020

My condolences to Zeeba Loxley and her children Salim and Camille. I never met John but heard lots of marvelous stories of Zeeba's early life with John. Obviously a life well lived with knowledge & compassion for the less fortunate & lots of amazing life experiences. Sincerely...Louise Long your old neighbour to the back of your house on St Cross & Machray Ave. - Posted by: Louise Long (Long ago neighbour of Zeeba) on: Aug 20, 2020

John was a passionate soul who I will most remember as a fearless football teammate who exhibited speed, vision, and great skill. He taught me a little about passion for life and how to stay true to one's principles through life. Our economics journeys were never on the same track, but I can admire the dedication he always exhibited for the common folk, of which he was a shining example. RIP. - Posted by: David Stambrook (Ex-Teammate.) on: Aug 19, 2020

I heard of John Loxley's passing on from Zeeba about a week ago. It affected me a lot then, and then today she forwarded me his obituary, and the comments just melted me. Why was that so? It's for the passing on of a person of humble origins who never forgot the plight of people of that class in the world, for a person who attached himself in the fight for southern African people's struggle for freedom, and independent African governments' tentative steps towards economic growth and development. In Canada I see he fought for Native rights. The champion is gone, and even more, the fight is gone. That is doubly sad. The 0.001% rule and even economics courses veer away from studying income inequalities because of where the money is coming from. The era of the 1960s to 1980s is gone. Within the UN system the ILO took on the role of advocating for poverty reduction and egalitarian growth. John Loxley had an involvement as a consultant. It was under the umbrella of the World Employment Programme (WEP), inaugurated in 1969 with Dharam Ghai and Louis Emmerij as the guiding lights. Keith Griffin was with WEP at its start. Many other eminent economists were incorporated into the programme, among them names like Hans Singer, Dudley Seers, Ajit Singh, Manfred Bienefeld, Paul Collier, Ashwani Saith and Richard Jolly. We were railing against the IMF and the World Bank's one-size-fits-all Structural Adjustment Programmes in which minimum-wages were held out as the cause of the crisis that most African countries were facing at mid-1970s. John did a study of Zambia under that programme for an ILO book I brought out and then John did a paper on Guyana with me, also for the ILO. Both the papers are heavily cited. Let me add some personal lines on how I first came across John. It was kind of indirect, via Zeeba. In 1964 I had come down from Trinity College Cambridge after doing my Economics Tripos. I was recruited to work in Uganda's Ministry of Commerce and Industry. My classmates were all abroad, still studying. I had an uncle, my father's cousin, about my age with whom I had been friends since childhood who took me on under his wings. A few months on, as the academic year started at Makerere, Mohamed got a call from his sister in Mombasa that a sister-in-law had come to Makerere and could he inquire. Mohamed took me along with him to go to Makerere, to none other than Mary Stuart Hall. We met up with Yasmin. With her was…Zeeba. Mohamed had a car and we together had the means and so we were Kings at Makerere. Zeeba suddenly fell out of that quadrangle and I heard from her she was now going with John Loxley – "a diamond in the rough" as she said. I did run into John at a seminar at Makerere! Myself I had to return to England for post-graduate studies and courtship and marriage. And then just a paragraph on what I am doing now in which John had taken an interest from its start and how Uganda is now under the pandemic, in which too John had an evident interest. I am writing a book on Uganda Asians, platformed on our expulsion in 1972. Income inequality, based on the racial division of labour in Uganda's two premier exports – cotton and coffee – was the cause, data collected at Makerere Institute for Social and Economic Research for my dissertation for Stanford in that fateful year for us Asians, 1972, under the leadership of Prof Yash Tandon and now imported into my book. Covid-19-induced lockdown has set back its finishing for the last five months but it is done now at 2600 pages after thirteen years of work. I kept John informed on and off about the book and wrote to him last about the impact of the C19 lockdown on Uganda's people – the disappearance of the "common wage" (no more minimum-wage) of $2 per day and a plunge into poverty for 90% of the urban workers and with that 80% of the population who are farmers. I was lamenting the total lack of coverage in Canadian media. Canada accepted eight thousand or so stateless Uganda Asians, with the intervention of the Aga Khan with his college mate PM Pierre Elliot Trudeau. Many were settled in Winnipeg! - Posted by: ValiJamal PhD (Friend and co-author at ILO) on: Aug 19, 2020

I first met John Loxley at the University of Manitoba when he worked in government and academia and like many others watched him play weekly football with the Crescentwood Saturday club. He was a brilliant economist, a progressive soul and most importantly a very kind and caring man. I was very sad to learn of his passing. I am sure he touched the lives of many people and will be remembered fondly.Condolences to his family and friends. - Posted by: Harold Chorney (friend and onetime colleague) on: Aug 19, 2020

Teacher, sometime colleague, mentor, friend. John will always be remembered as a kind, generous, uniquely accomplished and humble man. Sincerest condolences to Aurelie and family. - Posted by: Allan Torbitt (Admirer) on: Aug 19, 2020

John had a great influence on my life, and will continue to through our mutual friends and the work we do. My heart goes out to all his family. We will not see another like him, but he will shine brightly in our hearts and our work. - Posted by: Lynne Fernandez (Friend, student, colleague ) on: Aug 19, 2020

There are no words to describe how lucky we were in Choices when John agreed to chair only the founding meeting. Ten years later he was still working with us on the "big" picture of Alternative Budgets or hiring a son as a "researcher" while actually teaching him to do research. He always enjoyed a laugh even at his own expense..... including when we hired a Nerd who showed up with a suitcase packed to join him on Sabatical. He was always a friend and a mentor. You could always count on him to be there for you. Thanks to all of his family who shared him with us over all these years. - Posted by: Shirley Lord (Friend) on: Aug 19, 2020

Many years ago, when I was invited by Saul Schubert to join Crescentwood Saturday Soccer Club, Saul was pointing out various team members. John was identified by both his name and the added description "a fine man". Over the years I came to understand why Saul felt this way about John. He was a fine man indeed, and he will be missed. - Posted by: Bruce Sewart (Friend) on: Aug 15, 2020

As a former principal of Luxton School back in the mid- seventies, I came to know John as one of the parent group, a member of the parent council and a good friend. I extend my sincere sorrow to the whole family in their loss - Posted by: Richard Graydon (Friend) on: Aug 13, 2020

I recently emailed John news of Annar Cassam's recent death. Amazed not to have heard back I thought "is the bugger alright" and this morning found his obituary. We were close friends in Dar years ago and have kept in touch, sometimes intermittently for 50 years, linked by class, politics, hostility to capitalism, humour, beer & a determination to radically change the world. With warmest memories of John & love to Zeeba, who will remember me, & Salim & Camille who will not.... Johnny Pell - Posted by: Johnny Pell (Friend) on: Aug 13, 2020

I was saddened to hear of John's passing. I will be always grateful for his help and guidance with my thesis and his faith in my work. And I will always miss the opportunity to meet him again and discuss politics and economics... or football; where he was generous with his experience and wisdom, yet always receptive to my contributions. He was a rare and admirable man. My condolences to his family. - Posted by: George Harrison (Friend) on: Aug 11, 2020

The Spirit world is going to embrace John Loxley for his goodness and good works. Meeqwetch John Loxley for trusting me and giving me the opportunity to do some of the best work I did in my life - work that matters and will inform future generations. Peace.... - Posted by: Darrell (Friend) on: Aug 06, 2020

I am devastated. Finding it hard to comprehend. After hours of if onlys...miles of running to clear my head...rivers of tears that the wind couldn't keep up drying. I now know it will not be easy to say goodbye. If I was being totally selfish I would choose forever or just long enough for one more hug...one more smile in your eyes...one more breakfast to settle whose turn it was to pick up the tab... one more 40 again birthday dance jam to settle who would be the last one standing... one more life coaching session only for you to say I am on the right track when in self doubt...one more career coach session...one more selfie that we can both agree on as post worthy...one more life altering rescue(this is big the reason am still standing). I remember as a young woman coming into your office, convinced that the sky was falling and the earth was about to swallow me whole, only to come out convinced that the sky will NEVER fall without John's permission. You were much more than my prof. You morphed into different roles as needed...my brother, my friend, my life coach, my dance partner/drinking buddy. You played those roles so effortlessly I honestly believe you were sent to me so that God could test drive his perfection. You ran a good race. Go in peace. Achizima...kangawala... - Posted by: Mwaka Kaonga (Friend) on: Aug 05, 2020

To Aurelie, Salim, Camille, Raina and Matthew: I am deeply sorry for your loss. John was always so kind and welcoming and I know that he was a wonderful partner, father, and grandfather. I share in your sorrow and send loves and hugs to all of you. - Posted by: Kim Semonick (family friend) on: Aug 05, 2020

I offer my condolences to John's whole family. I know that he was and is much loved by all. He changed for the better the lives of so many, with his compassion and hard work. - Posted by: Sandra Bignell (Friend and teacher to Sal and Camille) on: Aug 04, 2020

My family and I are so saddened by John's passing. John was a progressive economist and a strong advocate for social and economic justice. He was my Ph.D. supervisor, mentor, and a good friend. We undertook various projects together in East and West Africa, (Zimbabwe, Tanzania, Kenya, Zambia, and Ghana) on behalf of the North-South Institute. John encouraged me to work with community groups such as Manitobans with Disability and the Canadian Hunger Project. John, we will miss you dearly. Our heartfelt condolences to you Aurelia, Salim, Camille, Matthew, and Raina. John, Rest in perfect peace. - Posted by: John Kofi Baffoe and family (Phd.supervisor and friend ) on: Aug 04, 2020

John was a great friend to First Nations children, youth and families. His 2005 work costing out the inequalities in First Nations children's services on reserve and in the Yukon directly contributed to a 2016 Canadian Human Rights Tribunal decision that has resulted in thousands of First Nations children getting the services they deserve. One of the last things John did was to collaborate with his daughter Raina on some calculations for long term funding reform to ensure First Nations children can thrive. He was a stellar academic with a big heart who gave generously of his skills and knowledge to make the world a better place for everyone. So grateful to his family and many friends for sharing this generous spirit with the rest of us. - Posted by: Cindy Blackstock (Friend and Colleague) on: Aug 04, 2020

John will truly be missed. He was a loyal friend to our family, and especially to my late husband Sal. My condolences to John's family. - Posted by: Silvia Hidars (Friend) on: Aug 03, 2020

Such a great loss to us. The world was a far better place with him in it, and he had so much more to give. He is my brother, friend, comforter and confidant and I will miss him greatly. Till we meet again John. Rest in Peace. - Posted by: Verna Coulton (sister) on: Aug 02, 2020

I am so very sad to hear of John's sudden passing. I moved to Manitoba in 1974 to work for the provincial government of Premier Ed Schreyer. Just as John did. We were part of the same circle of friends and political activists. I admired his tough integrity and sense of humour. And his silvery British voice. I hadn't seen him for years, but I miss him today. Condolences to his family, and to Zeeba. - Posted by: Barbara Campbell (Friend and political activist from Manitoba in 1970's) on: Aug 02, 2020

Our condolences to the family. Johnny will always be remembered as a very special person with a special place in hearts of so many. - Posted by: Omar and Pat Chioua (Friends ) on: Aug 02, 2020

I offer the most sincere condolences on behalf of myself and the remaining officers of the Canadian Association of Industrial Mechanical and Allied Workers (CAIMAW). As the youth in the Labour Movement we learned and listened well from the teachings of brother Loxley. Not only was he a friend but an educator and a sincere mentor concerning the economy and social justice. He became, and we accepted him, as a union brother for life. He will be missed by all. Thank you John for your sincerity and dedication to the cause of social justice and the education of the grass roots members of the union movement and its dedicated leadership. In Solidarity and Fraternity, Tony Zienkiewicz Retired member of CAIMAW - CAW and UNIFOR - Posted by: Tony Zienkiewicz (Union brother) on: Aug 01, 2020

Condolences to John's family ... take comfort in knowing that this man will forever be in our thoughts as he made an immeasurable impact on so many. It is hard to believe that the eternally youthful sage, mentor and friend John is no longer physically with us. Forever remembered is his wisdom, energy, guidance and grin and smile. If there is an after life, I look forward to having a beer and a laugh with John. - Posted by: Michael Bell (Friend, student and CSSC mate) on: Aug 01, 2020

The world has lost a champion of social justice and a brilliant mind. John absolutely left this world a better place whether it was ensuring inclusion of all citizens, fighting for the rights of First Nation Children, advising local, national and international governments about finances and policy development he was a passionate advocate. I will always remember his smile and how he would light up a room. Over 20 years ago when I moved to Winnipeg I attended his class. He was so patient with me as I tried to understand his lectures. John inspired me to continue to work in the community to address the injustices that so many people experience. He was a mentor, confidant which resulted in a beautiful friendship. John loved his family very much and I loved to hear the stories he so proudly shared with me. I will miss him but everyday I will work to keep his vision moving forward. Kerri - Posted by: Kerri Irvin-Ross (Friend) on: Aug 01, 2020
Email Alerts
Sign up for free email alerts of new obituaries for specific people, towns & more.
❮ Go Back to Listings