Winnipeg Free Press Passages
All Titles
Notices are posted by 10 am Monday through Saturday

❮ Go Back to Listings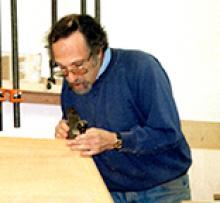 WALTER JOSEPH STEIN (WALT)
Born: Apr 11, 1938
Date of Passing: Aug 01, 2020
Send Flowers to the Family
Offer Condolences or Memory
WALTER JOSEPH STEIN
April 11, 1938 - August 1, 2020

Though claiming to be "borne of an Oak Tree with an emerald in his belly button", Walter (Walt) Joseph Stein was born in Manhattan and raised in the Bronx by his mother Lillian, Aunt Naomi, and beloved Uncle Phil. At 16, Walt moved to Northern California to attend UC Berkeley. There he met his wife Gail, earned a PhD in History, and developed a lifelong commitment to free speech as well as an appreciation for a wide variety of mind-expanding substances.
In 1966, Walt and family immigrated to Gail's hometown of Winnipeg, Canada, to take a teaching position at the University of Winnipeg. Walt was much appreciated by his students - many becoming lifelong friends - for his dynamic teaching style and ability to bring history alive. He spent many years at the U of W in a number of positions including Chairman of the History Department, Director of Continuing Education, Associate Dean of Students, and Associate Vice-President (Academic) of the University. An academic author, Walt published numerous papers as well as a seminal history book, "California and the Dust Bowl Migration".
Above all, Walt was a seeker of excellence, discourse, and intellectual stimulation. Retiring from university life in 1995, Walt focused his curious mind on numerous pursuits, approaching each with enthusiasm and a thirst for learning. A meticulous master woodworker, Walt built many beautifully crafted antique reproductions for family and friends. He was also a computer nerd long before it was cool, building computers from the ground up and surfing the internet well before most people had even heard of it. As an avid musicologist and album collector in classical, rock and comedy, Walt's tastes ran the gamut from Bach and Verdi, to the two Bruces (Lenny and Springsteen), his finely tuned Hi-Fi epitomizing the very pinnacle of audio to this day. Having watched more movies than possibly anyone reading this, Walt also curated one of the most comprehensive movie collections this side of the Library of Congress.
In addition, Walt was a prolific reader, a potent winemaker, and an eloquent curse word poet (one had not lived until hearing him rail at a computer glitch, an idiotic newspaper headline, or a telemarketer calling at dinnertime). Words were always Walt's passion, and if there is an afterlife he is enjoying a rollicking debate with Uncle Al, Big Dave and George Carlin.
To all who loved, respected, debated, and occasionally infuriated him, please raise a glass of homemade wine or take a hit off your bong. And to those who did not get a chance to know him, we are sorry for your loss.
Walt is survived by his wife of 62 years, Gail, and his children: son David Stein and his wife, Leslie Stevens of Austin; son Aaron and his wife Debbie Stein of Kingsville; daughter Johanna Stein and her husband David Gassman of Los Angeles; three grandchildren, Joshua, Noah, and Sadie; and a dog, Enzo, who will miss the "nums" and peanut butter that Walt generously doled out to him.
In keeping with Walt's wishes, there will be no service. In lieu of flowers, please make a donation to The COPD Foundation or MARL (The Manitoba Association for Rights and Liberties).
Or simply go out and rail against the establishment. Walt would have liked that.
ETHICAL DEATH CARE
Simple Cremation & Life Celebrations
204-421-5501 – EthicalDeathCare.com
As published in Winnipeg Free Press on Aug 08, 2020
Condolences & Memories
(16 entries)
When I began my 27 years at the University of Winnipeg in 1973, Walt's office was just down the hall from me and he was one of the first people I met there and, over the years, my respect and fondness for him grew. Not only was he fun and interesting, but he did help me to know I could work there even though I had never attended a university class in my life. Eventually, when Walt, Ross McCormack and I worked together in the Office of the Vice-President (Academic), I gained more respect for him as I witnessed his enthusiasm and dedication to working to build the international program that it is. The stories and humour he shared with us after his trips were much enjoyed. And, they were some of the best and rewarding years of my tenure at the U of W. Thanks for the memories Walt. And, my most sincere condolences to Gail and the family...he truly was one of a kind. - Posted by: Elinore Loos (Co-worker, University of Winnipeg ) on: Aug 24, 2020

Walter was above all a teacher in the very best sense of the term. His classes were centers of innovation, discovery and fun. His students appreciated tremendously all that he gave them, because he was indeed a generous and devoted mentor. A student once suggested he should sell tickets! It was natural that when a colleague needed to learn something obscure, the accepted starting place was with Walter because he was, as one colleague described him: "The man who knows everything." Midway in his career he took fascination and devotion to the many challenges of institutional administration. Walter served in a number of administrative posts; in one such, he developed the course comparison index (CCA) that is today the basis on all grade evaluations. Late in his career, he was instrumental in launching the University international program. He worked designing, and implementing on the ground programs in Egypt, Peru and Libya. The discovery of different cultures on the ground seemed not only to establish excellent programs, but also expand Walter's already vast knowledge of how faraway places are different, but also the same. In those places he made friends and insisted on ensuring that the programs worked by supervising "the nuts and bolts." For me, working with Walter was a pleasure and a privilege. Work where he taught me a lot. For Gail, Johanna, Aaron, David and all the family, our sincere sympathy is with you. Rossana, Patty (Rossana's mother) and I, will always cherish the years we spent together at family celebrations. The Steins were a second family to us. Walter's exquisite woodwork pieces, that he kindly made for us, are always a reminder of him in our home. - Posted by: Ross and Rossana McCormack (Colleague and family friends) on: Aug 23, 2020

May Walt's family take comfort from all of these insightful and touching comments. Those from the U of Winnipeg are especially meaningful because they bring back so many warm memories of Walt as both a gifted educator and engaging raconteur. After graduating in 1972, I was one of the lucky ones who was blessed to become "a lifelong friend." And by sheer happenstance, I recently stumbled across an email I sent him on his birthday in 2017: "...If you're at all like me, at this stage of the game, the less fanfare the better :-) However, this is still a very important occasion because, had a birth not occurred for us to celebrate, I would not have known one of the most remarkable people to cross my path (and it has been an...eclectic path replete with notable individuals). But there are those unique trailblazers - and you are at the top of that list – who have made my life, simply put, qualitatively better..." So, to my friend who would exhort me to read Michel Foucault and watch The Big Lebowski - you will be greatly missed, Walt. - Posted by: Trish Morrison (Friend) on: Aug 22, 2020

With his pungent wit and often ribald personal commentary, Walt transformed the required, deadly dull, Historiography and Research Methods course for Honours History students I was fortunate to take in 1977, and inspired in me (and others) a life-long love of what it really means "to do history." Sincere condolences to all of his family on your loss- and what a marvellous tribute you have written to someone who engaged all of life, with everything he had. - Posted by: Peter Denton (Former student) on: Aug 21, 2020

I did not join The University of Winnipeg as a member of the Philosophy Department until 2000. So, I have never met Professor Stein except in his obituary and the 'pictures painted' here by those who knew, loved and deeply respected him. How fortunate to have been his wife, child, friend, colleague and student. I am moved to look for his wisdom and wit in the pages of his writings. - Posted by: Sandra Tomsons (A former faculty member at The UW.) on: Aug 21, 2020

Dear Gail, Johanna, David, and Aaron we are very sorry for your loss. At the university Walt stood out from the crowd however we knew him better for what he did in his spare time. The furniture he crafted was truly superb and will be treasured by future generations. Walt gifted us a perfect walnut jewellery box. Whenever we look at it we are reminded of his kindness and talent - Posted by: Patti & Ric Moodie (Neighbours & colleague.) on: Aug 14, 2020

Individuality is a great gift in a professor and Dr. Stein offered his gift to students and colleagues with generosity and innovation for so many years. We are thankful. - Posted by: Marilou McPhedran (Former colleague at U of Winnipeg) on: Aug 13, 2020

Dear Aaron, Debbie, and Family - Our caring thoughts and heartfelt sympathy are with you at this time. We're amazed at all of Walt's accomplishments, his varied interests, his depth of knowledge, and his zest for life. It seems a discussion with him would have been better, more thorough, and faster than searching google. Certainly more thought provoking and enjoyable. We admire the profound impact he had on many people's lives, including the untold miles he went for his students. As you so aptly state, it is our loss to have never met him. We are deeply sorry for yours. Sincerely, Ken, Ailie, and all our family - Posted by: Ken & Ailie Crockford (Kingsville Neighbor) on: Aug 11, 2020

My sole experience with professor Stein was an American history course I took in 1975. It was the best course in my 6 years of university. He was a tremendous lecturer, an original thinker, entertaining, stimulating, a model for what a university prof should be. I'm sure his friends and family were enriched by his talents. - Posted by: Jeff Shypit (Former student) on: Aug 11, 2020

I took courses from Dr. Stein during each of his last two years teaching at the University of Winnipeg. To his students, he was somehow both an awe-inspiring legend and a down-to-earth mentor. He genuinely enjoyed working with young people and took their views seriously. Of course, his teaching methods were somewhat unorthodox for the time: I still have the copy of Mario Puzo's *The Godfather* he had assigned as a first-year history text. Perhaps my fondest memories of Dr. Stein are how he liked to hold court with a table full of students in one of the indoor smoking "fishbowls" still prevailing on campus then. There he would sit, resplendent in one of his trademark hand-knit sweaters, puffing away and enjoying wide-ranging discussions of politics, history, philosophy, and current events (and occasionally woodworking and vehicle repair). Of course, he would find some way to work in a mention of how he had personally helped to come up with the phrase "don't trust anyone over thirty" while pursuing activism at Berkeley in the 1960s. Dr. Stein was truly larger than life. How fortunate we all were to have known him. - Posted by: Josh Nodelman (Former student) on: Aug 10, 2020

Aaron, Debbie & Family …….As you honour the sadness of your father's passing, please know that we are thinking of you and your family. The world is a little less beautiful at the moment, but we are certain you've all had so many shared adventures & laughter throughout his journey. Treasure every one of those many, many great life memories. Our sympathies, The Quick's / Boose (Don, Kim, Dana, Tyler, Owen & Darcy) - Posted by: Don and Kim Quick & Family (Friend/Neighbour) on: Aug 10, 2020

All my thoughts and sympathies to Gail and the children, everyone so vividly remembered and, among colleagues especially, the memory remains of a special mentor who was an intellectual "force of nature." On so many occasions and subjects, large and small, he gave me good advice and subtle insight that made me a better historian and teacher. The razored subtlety of his mind might have been missed by those who only saw from afar his blustery battles for personal and political rights. I should have told him more clearly that, in one significant way, he saved my life. I wish he knew that. Peace to his ashes, praise to remembrance of his remarkable life, gratitude from all of us who drew lungfuls of breath and inspiration from his joy of living. Goodbye, friend. - Posted by: Garin Burbank (Colleague, fellow student of the "Okies") on: Aug 09, 2020

When I arrived at the University of Winnipeg in 1968 Walt Stein was very much the straw that stirred the drink in the History Department and remained that way until his retirement. He was an idea man and his ideas were often translated into action usually for the betterment of department and colleagues. Even after his retirement he could be relied on for help with computers or the occasional dinner party with music piped out into the garden. Living now in Portugal, I was touched when I received word of his passing and was reminded of the words of Satchel Paige, the old pitcher who made it to the majors late in life: Never look behind cos something might be gaining on you. Walt would have enjoyed that. My friend lived a life of enthusiasm and accomplishment and didn't mind sharing with friends whatever turned up in your mailbox wrapped in aluminum foil. He will be missed. My condolences to Gail, family and friends. He had an affinity with Woody Guthrie, so, So long Walt, It's been good to know you. - Posted by: John McDermott (Colleague) on: Aug 09, 2020

Sincere and heartfelt condolences to Walt's family. I knew Walt since my first days at the University of Winnipeg in 1968, working as a psychology department technician, eventually working my way up to Director of Technical Support Services. I retired in 2000. Walt and I had regular visits over coffee, or in our offices on a wide yet common variety of world topics, in the University days... Walt was never one to shy away from lengthy debates and discussions about our 'workplace', pro and con...Walt was one to freely express his opinions, and at the same time didn't care about the repercussions, inside or out. Being the Director of Technical Support Services, I had the opportunity to learn, share, and discuss the latest technology in computers and Walt's love for everything audio/hi-fi. Har-har Walt, my mere 'Heathkit' amp was Mickey Mouse, compared to your Rolls-Royce audio setups!! I raise a glass to you, may you are George Carlin ensure the the 10 Commandments ALWAYS get truncated down to their appropriate and proper numbers!! Ernie (Ern') - Posted by: Ernie Samulaitis (Friend, University colleague) on: Aug 08, 2020

Gail and family, I'm so sorry for your loss. I was your neighbor at 18 Bannerman Avenue. I remember the children well and enjoyed babysitting them. Walt was a great fellow and remembered with fond memories. May peace be with you, at this time and always. Kindest thoughts and love Val - Posted by: Val Havelock-Matthews (Neighbour) on: Aug 08, 2020

The knowledge this is Johanna's dad has enormous meaning for our family, and to read the amazing chronicle of her dad's life adds to our lives. What an exemplar of great living it's no wonder his children beam with pride talking about their dad's adventures in life. They will doubtless savour the countless life lessons he bequeathed to them. My heartfelt condolences to Johanna and family at this sad moment, my wish is for these memories of Walt to be a sustaining force of comfort and strength in the days ahead. - Posted by: Beverly McCaffrey (Friend of his daughter ) on: Aug 08, 2020
Email Alerts
Sign up for free email alerts of new obituaries for specific people, towns & more.

Ethical Death Care Service
530 St Mary Ave (Map)
Ph: 2044215501 | Visit Website
❮ Go Back to Listings