Search:

Winnipeg Free Press Passages
All Titles
Notices are posted by 10 am Monday through Saturday
❮ Go Back to Listings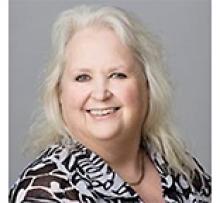 KAREN ANITA KEPPLER (YOUNGS)
Date of Passing: Oct 12, 2020
Send Flowers to the Family
Offer Condolences or Memory
KAREN ANITA KEPPLER
(YOUNGS)

In the early hours of October 12, 2020, I lost my best friend and wife, Karen Keppler. Although she was not ready to go and fought hard to stay, her heart decided it did not want to work anymore.
Karen was born in 1953 to Edward and Elva Youngs. Recently she moved to Pinawa Manitoba to enjoy a life of semi-retirement from her careers of entrepreneur, educator, Professor, author, mentor and online curriculum designer. I know there are many who will miss her in these and the many other roles she fulfilled with her students, customers and many, many friends.
Special to her were cousin Len Holm and her dearest Auntie Jean, she adored you two.
In keeping with her wishes, and with social distancing in mind, there will be no formal service at this time. If possible, a small tribute, memorial and interment service will be held this spring at her chosen final resting place, Pinawa Cemetery.
I will miss you so my friend.

As published in Winnipeg Free Press on Oct 17, 2020
Condolences & Memories
(30 entries)
Please accept my deepest sympathies. I will miss our so long talk and lunches. She gave so much of herself and worked so hard. I will miss her so much. Life has a way of getting away from. Alvin hang in there. Sending my love and understanding. - Posted by: Gerri Hamilton (Friend) on: Jun 10, 2021

Alvin, so sorry to learn of Karen's passing. Please accept our deepest sympathies. - Posted by: Heather and Doug Dealey (St. Andrews neighbours) on: May 24, 2021

Alvin; My deepest condolences. Karen is one of the warmest people I know, and the warmest no BS person. She tackled issues which I sometimes originally believed to be decided by chance and not someone working hard to make a difference. Not only did she change for the better the path of those around her and beyond, she lives on through the good that we do as a result of her experience and wisdom. May you find a sense of peace and solace, my friend. - Posted by: Sławomir Borkowski (Friend) on: Apr 05, 2021

I am saddened to only recently learned of Karen's passing. She was instrumental in helping me start my own motorcycle shop some years ago. Everyone thought it was a crazy idea except for Karen, she helped me figure out how to make it happen and was a mentor throughout the process. I appreciate what she did and though we lost touch the last few years, I would hope she knew that. Condolences - D - Posted by: Darcy Epp (Student) on: Dec 19, 2020

Alvin, I've just learned of Karen's passing. My sincere condolences. Michele - Posted by: Michele Kane (Davidow) (Friend) on: Nov 26, 2020

Alvin and family words cannot express how sorry I am for your loss and Karen's passing. Karen was what people should strive to be. She always gave her best and helped you be better. I met Karen at BlueSky and can't remember a single time she wasn't trying to make our world a better place. Karen helped me through many challenges in life by always listening and with words of wisdom. Rest in peace my friend the world is dimmer now without you in it. Jay - Posted by: Jay Davidow (Friend) on: Nov 25, 2020

Karen and I worked together for a few years on the ground-breaking volunteer "BlueSky FreeNet" in the mid-nineties. It is very rare to find a person with the enormous energy, passion and commitment that was Karen. I am very sorry to learn of her passing. It will be a great loss to many. Godspeed Karen. 🙏 - Posted by: Michael Gillespie (Colleague) on: Nov 09, 2020

I just heard that Karen died and am heartbroken. I called Karen our Corporate Fairy God Mother for good reason - she was a critical force that helped us get our business off the ground. She provide counselling, advice and even our first office space. I am so saddened that in the time of Covid we can't (yet) provide the kind of funeral / celebration of life that Karen sorely deserves. She was the most selfless person I know. She was always finding ways to give, give, give. So many people, me included, would not be where they are today without her. Karen was a force of nature. She called things as they were - and was always brimming with optimism. This is a terrible and untimely loss. Another terrible casualty to 2020. I certainly hope that we are able to properly celebrate her life and contributions in the months to come. I am terribly sad for Alvin and her family - my heart goes out to you all. I hope we will be able to have a celebration of her life in the future. - Posted by: Dan Belhassen (Mentee) on: Nov 09, 2020

To all who have posted here, a heartfelt thank you. You, as I, will always remember our friend Karen. Her three puppies and I miss her terribly but as she would have wanted us to - we go on. Alvin, Shaw, Chloe, and Mia - Posted by: Alvin Keppler (Husband) on: Oct 31, 2020

I worked with Karen over a period of almost two decades. We worked through several projects together. She was a consummate supporter small business development and developed a Virtual Incubation program, as well as other related programs and important events related to IT development. On a larger front she worked out a solution so that one of our Universities finally got connected to the CANARIE network. This was a coup de grace which lifted this university and allowed them to participate in the larger national research networks. Karen will be missed, she was a hard worker and big supporter of Winnipeg and Manitoba. It was a pleasure to work with her. - Posted by: Alfonz Koncan (Colleague) on: Oct 23, 2020

I was deeply moved to read of Karen's passing. Alvin please accept my condolences. As I read the words in Passages my thoughts flashed back over 30 years of memories. Her flower shop on Main St. Her MBA. Her friendship & mentorship at the BDC. Her big heart and ready chuckle. Her lovely wedding reception. Her love of big challenges that made the world a better place. The Cathedral Group. Her efforts to provide internet to all Manitobans. Her invaluable contributions on the Centennial Library committee. Karen was a great idea person with the ability to make these ideas a reality. I marvelled as she joined the U of W as a professor and at how enthused she was with every involvement. She had true love of and a gift for assisting others to make their business dreams a reality. A true humanitarian, great Manitoban and Canadian and genuine friend. Great job Karen! - Posted by: Greg Genik (Colleague & friend) on: Oct 22, 2020

Karen was definitely a 1 in a million person. A warm, gentle and loving personality, I first met Karen through my business partner. She and Alvin helped us put together our first business plan, and then later helped us when we lost our biggest client. That help, in a time most crucial, gave us a chance to keep our business going. A gesture I will never forget. Take care Alvin. Karen's kindness and love will remain with us forever. - Posted by: Lucas Kandia (Friend and Mentor) on: Oct 21, 2020

To Alvin. It will take time to heal the great loss and void you are going through, without Karen at your side. She spoke often about the special bond that you had together. I truly believe, the pain you must be feeling, is only possible because of the special connection, gift and bond you had together. You could not have one without the other. I have read the caring thoughts that have been shared, and I struggle to say more about the special person Karen was. We can hear from many people of the way she changed, cared and inspired the people who truly had the chance to get to know her. I, fortunately was one of those people. To understand the qualities, strength and inspiration that Karen shared freely, I encourage all that knew her to take a moment and visit the link attached with pictures of Cathedral Grove. Karen shared with me that this was one of the special places on earth that gave her great inspiration and strength. Karen, may you walk freely in the beauty of your favorite forest. To Alvin, always know you can reach out to me if needed. To Karen, your spirit of life will live on. Please take a few moments to view the following pictures of Cathedral Grove: (Please post the following link into a browser) https://www.tripadvisor.ca/Attraction_Review-g181778-d155850-Reviews-Cathedral_Grove-Port_Alberni_Alberni_Clayoquot_Regional_District_Vancouver_Island_.html - Posted by: Andrew Malazdrewicz (Colleague) on: Oct 21, 2020

Deeply saddened to hear about Karen's passing. Thoughts and prayers are with you Alvin. Karen was a friend, mentor and business partner that had a significant impact on my business life. I had the honor of meeting Karen through the Smart Winnipeg incubator initiative. The support and guidance Karen provided will never be forgotten. Her passion to help others succeed are a testament to her great leadership and kindness. Karen was a visionary and excelled at pushing the envelope of innovation and growth that has earned her respect from her peers and community leaders. A true community leader in every way, Karen's fingerprints are on so many campaigns that leave us in a better place because of her efforts. I'll miss you my friend. - Posted by: Len Andrusiak (Friend and Mentee) on: Oct 21, 2020

I had the privilege of working directly with Karen for the last two years, during that time I developed such a good relationship with her. She was kind, had a great sense of humor and genuinely cared about our organization and our students. I know that we will all miss Karen very much, at Herzing College we are a family and there's no loss like that of family member. Our thoughts and prayers are with her husband and family, may she rest in peace. - Posted by: Frank Cianciaruso (Colleague ) on: Oct 20, 2020

Karen was the first few people I met since I moved to Canada. She was my teacher, my golden reference, and we became very close friends later on. She led me to a career in education and had become my source of motivation ever since. I was on maternity leave and just got back to work, which has been hard for me. Every time I saw something I wanted to share with her, it just hit me again - she was no longer here. Karen was more than just work-friend or teacher to me and my husband (also her student), she is, if I may, family to us. We do not have our families here and Karen was such a special person to us. I wanted to introduce our baby girl to her in person but we were always waited for things to get better and I regret it so much every single day now. I should just go and visit, even just from a distance, Karen would never say no, and I can imagine how it would be like, she would smile and light up the room. She was an amazing person and I was very lucky to be her friend. My deepest condolences to her family. - Posted by: Ping Cao (Friend and Mentor) on: Oct 20, 2020

Without Karen's hard work, passion, and massive amount of knowledge and experience, Herzing College would not be where we are right now. She is largely responsible for our entire online catalogue of courses and the ease with which our schools transitioned to an online format due to COVID. When I was looking at hiring her for the position of online director, we were in the process of moving facilities. I distinctly remember keeping her resume on top of the piles of paper and boxes as we moved to make sure I didn't lose it. I hired her without interviewing a single other person because I thought she was perfect for the role and she certainly came through. Even though her background was literally vast, she never showed any sense of ego or overconfidence. She was also the sweetest person with a big heart as well as a big brain. Her loss is felt deeply here at the College and we will always miss her. - Posted by: Robin Day (Colleague) on: Oct 20, 2020

Known her over 10 years as chair. Loved your sense of humor. Great personality. Will Miss you greatly. - Posted by: Dr. J. C. Khatter (CLC member) on: Oct 20, 2020

I wish you nothing but comfort and strength. Rest in peace - Posted by: Andre Soliman (Riel LAC Member) on: Oct 19, 2020

Very sorry Alvin to learn that Karen is gone. Karen certainly made a mark in this world. She had a wonderful way of conducting meetings and sharing ideas and spearheading new ventures. A mesmerizing speaker. With a lighthearted manner, she could command the attention of a room and move everyone to action on important endeavors. May she rest in peace. - Posted by: Tania Drepko (Friend) on: Oct 18, 2020

I am sorry for your loss Alvin. You have lost a wife and friend. What a good person! I am a living proof of Karen Keppler's goodness. I tried to get in touch with her since September but with no success. April 3, 2020 was the last time we chatted on Facebook. I knew something was wrong and she must be unwell. I keep watching her Facebook profile and googling her name time to time and I saddenly found her passing today on the Winnipeg Free Press. I feel sad. I have lost a friend and life mentor. I talked with my dad today and he sends his condolences. Our thoughts and prayers are with you Alvin! Rest in peace Karen Keppler! You will be missed my friend! - Posted by: Adama Diop (Friend) on: Oct 18, 2020

My condolences in the loss of your wife Alvin. Sorry for your loss. May she Rest In Peace. - Posted by: Dan Wark (Former Morse Place resident) on: Oct 17, 2020

I had the distinct pleasure of working with Karen on some innovative curriculum development projects quite a number of years ago and it was the first time I had heard the words "business incubator". I truly think of Karen whenever I come across people starting interesting new ventures. Karen blew me away with her passion for her work, her insights, her talent for program development, and her absolute love of learning and teaching. She made such an impression on me ... my sincere condolences on your loss. - Posted by: Margerit (Collaborator (years ago)) on: Oct 17, 2020

Karen was an amazing lady! She was instrumental in promoting all aspects of education in our province and often in country-wide initiatives. Karen was often sought after to serve on numerous committees, where she usually volunteered her time to assist communities throughout the province to improve the efficiency of the learning process, and to open up new methods of teaching for various subjects. I worked on committees with Karen to improve internet access in all areas of the province, where she played a leading role in helping rural areas to gain better access in order to even attempt these new methods. Karen was a pioneer who had a vision of how the Internet offers individuals enhanced access to sources of knowledge and expertise. She was instrumental in promoting change for the better. Karen will be sadly missed by her family and many friends. Many of us will remember her as a leader in education and technology, and how she promoted that they will increasingly be intertwined. God Bless Karen, friend and leader of so many of us. - Posted by: Lloyd Roche (formerly with Evergreen School Division) (Friend) on: Oct 17, 2020

Raymond and I are shocked and saddened to hear of Auntie Karen's passing. We will remember her fondly and miss her terribly. - Posted by: Kathryn Braun (Friend ) on: Oct 17, 2020

My sincere condolences to and your family. Karen was always a pleasure to work with. I am sure you and her little pups will miss her dearly. So very sorry for your loss. - Posted by: Linda van den Broek (Client) on: Oct 17, 2020

Alvin, I was so sorry to hear about Karen. She was an absolutely wonderful person. Her caring and compassion will be missed by many. Cherish the memories. They will be with you forever - Posted by: Bill Riches (Friend ) on: Oct 17, 2020

Karen was the person providing guidance, support, sage advice and most importantly, friendship to me. She was a true professional, caring deeply for her Herzing family and its' programs. I will always consider you my friend, Karen. May you Rest in Peace ☮️. The LORD is welcoming. My humblest condolences to your family members and closet friends. Amen 🙏 - Posted by: Andrew Pugachev (Co-Worker at Herzing College ) on: Oct 17, 2020

It is with profound sadness that we today learned of Karen's passing. She was such an amazing, gifted, talented, patient, kind, caring, understanding, supportive, nurturing person. She was a gift to many. The world has lost a very bright light. When I remember times shared with her, I will always remember her infectious smile. When Karen smiled, even her eyes were happy. Alvin, we send you our love, thoughts and understanding. The world will never be the same! - Posted by: Al and Dianne Brockmeyer (friends) on: Oct 17, 2020

My very deepest sympathies Alvin. You were such a beautiful couple. My thoughts and prayers are with you my friend. Gaby - Posted by: Gaby Musick (Friend & work acquaintance ) on: Oct 17, 2020
Email Alerts
Sign up for free email alerts of new obituaries for specific people, towns & more.
❮ Go Back to Listings