Search:

Winnipeg Free Press Passages
All Titles
Notices are posted by 10 am Monday through Saturday
❮ Go Back to Listings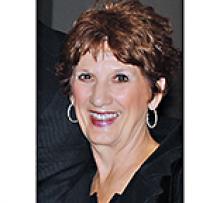 JUDITH LEE LEITER (ALLUM)
Date of Passing: Oct 18, 2020
Send Flowers to the Family
Offer Condolences or Memory
JUDITH LEE LEITER
(ALLUM)

On October 18, 2020, our beautiful wife/mom/nana, Judy Leiter (Allum), crossed over into heaven and met God which was a day she had always dreamed of. She passed exactly how she lived, holding her own, with the courage, grace and love befitting an angel.
Judy was predeceased by her parents, Bill and Anne Allum, sister Marlene, mother-in-law Ella, father-in-law Ted, sister-in-law Charlene, many aunts and uncles, her son-in-law's father and brother, Johann and Jasper.
She leaves her beloved husband Bob; daughter Pam and Bryan, grandsons, Carter, Jaxon, Parker; son Jeff and Courtney, and grandson Jake; a legacy of love, grace, kindness and holes in their hearts that can never be filled by another. Also left to mourn are nieces, Kathy (John), Wendy (Rob), nephews, Doug, Jim (Nicole) and their families, brother-in-law Larry and Debbie, sister-in-law Carol and Wayne, niece Tenise (Jay), nephew Chris (Victoria), brother-in-law Ross, niece Deneen (Travis), Ryan (Naomi) and their families, dear cousin Bill Copps.
Judy was born in 1945 to Bill and Anne Allum in Winnipeg. Judy and her parents, along with her sister, Marlene, spent part of their childhood in Ontario before moving back home to Winnipeg to set their roots. Judy played field hockey and figure skated as a young girl, and that made perfect sense as her mom was an Olympic speed skater and her dad, a former NHL player. Years later, it would be her mom who pointed out a new rookie on the team her dad was coaching, the Winnipeg Braves. She attended all of the home games with her mom, all the while, her mom talking about the new, shy, cute, young rookie. That rookie became the love of her life and she married Bob in 1967. Married life proved to be fun and busy as Bob played in the NHL and they moved to many different cities over a course of 16 years. In 1969, Judy gave birth to their daughter Pamela Joy, named because of the joy she brought to their life. Then in 1973, a son was born, Jeffrey Robert Scott, they had their joy, now they had their pride. Their family was complete and life was great. After hockey, Bob and Judy settled in Sandy Hook where they raised their family, became active community members and found an incredible circle of lifelong friends. Judy volunteered at the elementary school as an assistant to the speech pathologist where she would love all of the kids and they would love her right back. She was a passionate and dedicated member of Lady of the Lake and St. Michael's Catholic Churches. Judy worked as an administrative assistant to the best boss in the world, Mike Timgren (Department of Education and Training), who, along with his wife Eunice and children, Lori, Chris and Carrie, became family to us. Judy spent countless hours of her life in a hockey arena...supporting her husband's hockey and coaching careers, cheering on her son from squirts to pro hockey and back to do it all over again as her grandson's biggest fan. She loved every single minute of it.
It was at our favourite beach, 5th Avenue in Sandy Hook where Judy's cherished friendships began with Marilyn Connors, Heather Isfeld, Donna Miller, Phyllis Zaborosky and their families. These friendships, steeped in love for each other and the joy of family, grew stronger with time and held a very special place in Judy's heart.
We didn't just lose a wife, a mom and a nana, we lost Judy Leiter. For those of you that met her, or have known her, you know that every interaction with Judy was filled with love and compassion. This wasn't a one-time or a sometime thing, this was an all-the-time thing, and it was the way Judy lived her life. Her life was pure, sincere, unselfish and was more loving than you could ever imagine. It was her dream to meet God, and now she is living her dream because every breath of her life was dedicated to loving and caring for others. She truly was an angel through and through. She made everyone's life better whether you met her for the first time, or if you knew her your entire life. We could have not been more blessed to have her as a wife, mom and nana and we are so proud of the footprints she left on everyone's heart and on this earth. We will never know another woman like Judy, but we will cherish her love and the memories she gave us forever. Live like her, love like her, laugh like her, and always hold family close.
As for your very cherished grandsons, Mom...there were so many blessings, so many beautiful moments, so many celebrations, so much fun, so much love and so many hugs. It is a love without end. How blessed were you Mom? How blessed were they to have been loved by you. The party isn't over Nana, please don't go.
Our family would like to extend their eternal gratitude and special thanks to Uncle Larry and Aunty Debbie, as well as Amanda and Jacey for their loving and compassionate care. Their care allowed Judy/Mom/Nana to enjoy family in her own peaceful home until the last moments of her beautiful life.
Also, a very warm thank you to all of the staff at the Gimli Community Health Centre for their love, compassion and tender care.
Mom, it has always been your song....
We will love you always and forever,
and we will carry you with us all the
days of our lives.


A private family service will be held, with a celebration of Judy's beautiful life at a later date.
In lieu of flowers or gifts, donations can be made to St. Michael's Catholic Church and/or Gimli Community Health Centre.
Messages of condolence maybe placed by visiting Judy's memorial page at www.interlake cremation.ca

Arrangements entrusted to
Interlake Cremation & Memorial Services.


As published in Winnipeg Free Press on Oct 24, 2020
Condolences & Memories
(25 entries)
We are so very sorry to hear about Judy. She always cared about everyone else and she had the biggest heart of gold, I have ever seen. Her family was the love of her life and she was so proud of all of you. Our deepest sympathies to all of you. Your Mom was truly an Angel from Heaven and we were all blessed to have known her. Take care love Ann and Rick Kishka. - Posted by: Ann and Rick Kishka (friend) on: Nov 08, 2020

My sincere condolences to Bob, Pam and family. So sorry to hear of Judy's passing. My memory of Judy is seeing her sitting on a bench with Bob outside of Kaffe Haus or along the beach boardwalk in Gimli, and knowing when she saw me, I would be greeted with a huge smile and a very personable "How are you?" The interaction would last only a couple minutes, but would stay with me for my entire day as it truly did lift my spirits. From reading this obituary and other condolences, that's what Judy was - a "spirit-lifter". We are all a better person for having known her. Big hugs to you Pam and all your boys. Bless. - Posted by: Fay Cassidy (Community member) on: Nov 07, 2020

Our heartfelt condolences to the Bob, Pam, Jeff and family. Judy was a wonderful person who's smile brightened everyone's day. Judy will be forever missed. - Posted by: Kara Peiluck (Friend) on: Nov 01, 2020

What a sad shock to see your beautiful obituary your living family wrote in honour of your blessed life. You were the epitomy of grace, love and kindness. I was honoured to arrange your beautiful daughter Pan's and her groom Bryan's wedding flowers many years ago. You and your husband Bob raised a beautiful son & daughter to continue your legacy through their beautiful children. May you bask in God's eternal grace Judy. Love and sympathy to you all from my mom, Florence and myself. 💕 - Posted by: Anita Cockerill (Friend) on: Nov 01, 2020

Condolences - Posted by: Linda Benson (Friend) on: Nov 01, 2020

I've known the Leiter family for many years being in and around the Hockey arenas, my heart goes out to the Leiter family. I always addressed Judy as Mrs Leiter much Respect for herself and Bob. Mrs Leiter is a Beautiful soul I always would run into them at Fords Groceries in Wpg Beach or jus out n about the two of them going for a drive. Never too busy or in a rush to say hello and have a quick catch up on how life is going. Always enjoyed chatting with Her and Bob. RIP Mrs Leiter your going to be missed by everyone that has known You.. Much Condolences to the whole Leiter Family. - Posted by: Donavan Fidler (Friend) on: Nov 01, 2020

So sorry to hear if Judy's passing. Our condolences to Bob and family. A most lovely lady. She always had a good word and encouraging smile. - Posted by: Karen Termors (Friend) on: Nov 01, 2020

Bob, Pam, Jeff and family. We would like to send our deepest condolences. Judy was a truly beautiful person. It is good know that her goodness and grace will live on in her loving family. Love to your family. Greg, Kathleen, Charlene, Katlyn - Posted by: Kathleen Scribner (acquaintance ) on: Nov 01, 2020

My family lived next door to Judy, Bob, Pam, and Jeff in Sandy Hook for many years. I can go on and on about her but she was just simply a beautiful person. Going to miss seeing her. Prayers to all of her family. - Posted by: Greg Zaborosky (Neighbour) on: Nov 01, 2020

My deepest condolences to Bob and all the family. - Posted by: John Sutton (Friend) on: Nov 01, 2020

Our deepest sympathy Bob, Pam, Jeff and family. Gimli has lost another ANGEL. We certainly will miss her smile and hugs. Judy and Bob were always so friendly and always asking how our family was doing. She was so very proud of her children and grandchildren. Keep all those precious memories close at heart. Our thoughts and prayers 🙏 are with you all at this time. All our love ❤ Ed & Audrey Powroznik - Posted by: Ed & Audrey Powroznik (Friend) on: Oct 26, 2020

My heartfelt condolences to you all. Judy was always smiling and had such a gentle way about her. She always made one feel very special. She was always so calm and loving and gracious. She didn't take life for granted and was so always so grateful for the love of family and friends, who were family. She truly was an angel on earth. She had such a generous heart. My church will have a special service this week honoring people, that have passed over. I hope its alright, but I would like to bring her name forward. I have you all in my prayers. - Posted by: Terry Desrosiers (Friend) on: Oct 26, 2020

The tribute to Judy in the paper is beautiful and only fitting for a lady as lovely and much-loved as she was. My first comment when I heard that she had passed was how much I will miss her at our church and secondly, that if there ever was a pure soul on this earth it was Judy. May she rest in peace! Karen Klisko. - Posted by: Karen Klisko (friend) on: Oct 25, 2020

Dear Bob and family, you lost an angel. Jeannette firmly believes there are 'Angels Among Us', like the song, and Judy was the sweetest and most caring angel to have in a family - loved by everyone. Playing hockey with Bobby, we also met Judy who was so supportive to Bob and all their children. Bob & Judy were awesome helpers at Jamie & Reggie Leach 'Shoot to Score' hockey camps, where Carter was also an instructor. The Leiter family was a great addition to whatever community they lived in. God Bless Judy. Our sincere condolences to the family. The obituary said it all - written with love. - Posted by: Lloyd & Jeannette Roche (Friends) on: Oct 25, 2020

Pam and Family, I was sad to read of Judy's passing. Please accept my condolences of one of the most important person in your life, your Mom. She was one of the kindest person I have meet with such a radiant smile that crossed my path during my career. Always keep your memories close to your heart. She was definitely a person that crossed my path that I will never forget. - Posted by: Lynn Hoplock (Friend) on: Oct 25, 2020

There was a seismic shift on October 18th when the world lost one of its "earth" angels. Although the world is a better place because Judy (Allum) Leiter lived, her loss to it is so great! The lovely tribute published, epitomizes the beauty and love of a life so well lived and treasured. Judy's amazing spirit was infectious! Ken and I met Judy at Elmwood High School in the early 60's and were both impressed by her genuine love of life. Her giant smile and her wondrous demeanour brightened any room she was in and brought so much joy to others. We have fond memories of going to graduation with Judy and her date. After leaving high school, we lost touch but reacquainted once we had children. Unbeknownst to each other, our daughters shared the same names. Our children played together as toddlers in our backyard, and Judy brought her "Out of this World" cookies to share. Each time I make them, I think of her! Many years later, it was a God-send to reconnect with Judy and Bob's son Jeff at Jessica Lake. He facilitated the long overdue meeting of two EHS cheerleaders and their husbands. It is regretful that we didn't have more time, yet I treasure the memories. Judy and I were cheerleading partners who continued to share Christmas greetings over the years. We both used our cheerleading chants of "1-3-5-9" and "2-4-6-8" when we communicated with each other. These monikers were not only a link to our past, but a loving chant of our lifelong connection. Although our hearts break that Judy has left this world, she is now at peace and awaits the time that we will meet again. Rest in peace dear heart Judy. . .1-3-5-9. . . Ken and I send our loving and heartfelt condolences to all of the family. Judy's beautiful spirit and her legacy of love lives on. . . - Posted by: Ken and Linda Boughton (Friends) on: Oct 24, 2020

Dear Bob, Pam, Jeff & family Our hearts go out to you during this very sad time. We have so many happy memories of summers at Sandy Hook with the Leiters as our favorite neighbors. You have always been one special family and Judy was one special lady. Thinking of you and sending love. - Posted by: Jennifer Barthel & Dorene Lecky (Sandy Hook neighbors ) on: Oct 24, 2020

Bob and family, how blessed you were to have Judy in your lives. Judy had a beautiful aura about her, which everyone felt when in her presence. She will never be forgotten. - Posted by: Lana Bobrovich (Church member) on: Oct 24, 2020

My sincere condolences. I honestly don't remember first meeting your mom, or how I knew her (life in a small town). I do know that every time I ran into her and talked with her briefly, she lightened my mood. Her gentle nature and sincere smile really made me feel seen. That's a beautiful gift. - Posted by: Michelle Eramchuk (Winnemuller) (Family friend) on: Oct 24, 2020

Dear Bobby, Pam, Jeff and family, How extremely heartbreaking to open the paper this morning and see Judy's always beautiful and smiling face. We are so very sorry for your tremendous loss. We never once saw Judy without her radiant smile, freely giving her warm hugs and always taking an interest in what was going on in our our family and always, of course, accompanied by her beloved Bob. Everyone loved and admired the Leiter family. We are holding you deep in our hearts and have you in our prayers. We will miss her terribly. With much love, Deb and Vic Thordarson and family - Posted by: Deb and Vic Thordarson (Friends) on: Oct 24, 2020

To say Judy was one of the sweetest person you could ever meet is truly an understatement. She made you feel so special everytime you saw her. Bobby we are thinking of you both. Bless you and your family. - Bonnie and Ted Irvine - Posted by: Ted irvine (Friend) on: Oct 24, 2020

Pam and Family. Please accept my most sincere condolences for the loss of your precious momma Judy. She was one of the sweetest and kindest people that crossed my path during my career. Always a smile, even when she was a patient. - Posted by: Sandy Reimer (Acquaintance ) on: Oct 24, 2020

I was sad to read of Judy 's passing. I remember her smile and her kindness to a young and very green young speech language pathologist. She was such a lovely woman. My condolences to her family. - Posted by: Joanna Blais (Former colleague ) on: Oct 24, 2020

Dear Bob, Pam & Bryan, grandsons and family, my very deepest condolences on Judy's passing. She was truly an angel and now she is with other angels, including my husband Ron. I shall remember her with fondness and love. Take care of each other until you see her again. Eva Haddad - Posted by: Eva M Haddad (Friend) on: Oct 24, 2020

I only knew Judy and Bob for a short time where we all lived in Gimli. But in that time I knew her to be a very kind beautiful person who always had something nice to say. We will all miss her. My sincere sympathy to her family. Carol Yaciuk - Posted by: Carol Yaciuk (Friend) on: Oct 24, 2020
Email Alerts
Sign up for free email alerts of new obituaries for specific people, towns & more.
❮ Go Back to Listings