Search:

Winnipeg Free Press Passages
All Titles
Notices are posted by 10 am Monday through Saturday

❮ Go Back to Listings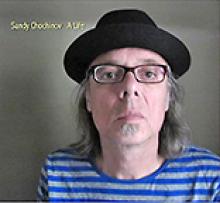 SANDY CHOCHINOV
Date of Passing: Mar 14, 2021
Send Flowers to the Family
Offer Condolences or Memory
SANDY CHOCHINOV

It is with profound and overwhelming sadness we announce the peaceful passing of Sandy Alan Chochinov, Sunday, March 14, 2021 at home in Winnipeg surrounded by his wife Lori and son Joachim Storm.
Sandy leaves his loving and supportive family to mourn; mom Gertie Chochinov; sister Heather (Terry Calof) and their children, Jesse Calof, Mallory Calof-Jones (Justin Jones) and their children, Jayden and Harper; brother Barry (Sharla) and their children, Lindsay Girouard (Colin) and their daughter Maverick Girouard, Kai (Lauren Gowler); in-laws, Lorraine and Pete Harder, and the Harder and Sinclair families; along with many, many relatives, friends and colleagues.
He was predeceased by his one-of-a-kind father Stormin Norman Chochinov.
A Canadian musician since 1968, Sandy bravely followed his passion for music which was like breathing for him. He played the electric bass with his own unique style, sound and tone unlike any other.
He toured, recorded and performed across Canada until the late 1990s. Sandy taught himself the art of recording, editing and mixing his own music in his home studio for the last 20 years. He continued to create and record music, playing bass, beats, guitar and keys along with many of his musical brothers and sisters producing 17 projects to date.
Sandy worked for Child and Family Services as a family support worker for 20 years, where he inspired many young people and their families to never give up and to always follow their dreams.
Sandy was a champion for the vulnerable and the less fortunate, and he honestly and fearlessly advocated for every single one of them. He continuously put others first and lived and enjoyed every moment of his life to the fullest. He loved being outside in nature leaving only his footprints behind.
He was full of peace, love, humility, a kind and gentle soul. A loyal lifelong friend to many, a loving, funny and dedicated son, son-in-law, brother, brother-in-law and uncle.
An unconditional father to Joachim Storm and the love of Lori's life.
Sandy made the world a better place just by being him, and he will be deeply missed by all.
Donations can be made to Winnipeg Harvest and Siloam Mission.
Condolences for family may be left at www.alternacremation.ca

" ...all we have is this moment to be alive
reach out before it passes and it's gone.
BE STRONG"
Sandy Chochinov 2020


As published in Winnipeg Free Press on Mar 20, 2021
Condolences & Memories
(30 entries)
I both met and worked alongside "Chochi" in the mid-1970s at Saskatchewan Wheat Pool, from the Royal Bank Building located on Portage Avenue. Sandy was a very comical person. He made the workload light with his constant humor and easy-going approach to the job. It is very sad news to hear about Sandy's death. Condolences to his family, relatives and friends. See you later, "Chochi"! - Posted by: Randy Fisher (friend / former co-worker) on: Apr 23, 2021

Dearest Lori, I am saddened to hear the news of Sandi's passing. I have so many fond memories of the both of you as a child. When I think back to the milestone of learning to skate, I picture Sandi in my mind always. He is the reason I was able to learn to skate. His patience and kindness left an impact in my life. He is and will always be known as a wonderful individual who I am sure touched the lives of many. I am forever grateful that he was able to a part of my journey in life as well as that of my family. My deepest and heartfelt condolences. Martha Zuniga - Posted by: Martha Zuniga (Friend) on: Mar 24, 2021

So very sorry for such a loss. Musically Sandy was such an inspiration, something that was obviously passed on to his son. My thoughts and prayers are with you, but know that his music will live forever in your souls ❤ - Posted by: Donna Greaves (Friend, co worjer) on: Mar 23, 2021

Dear Lori and Joachim. We are so saddened to hear of Sandys passing. Just breaks my heart. I feel so blessed to have known both Sandy and you Lori. Such kindness and warmth is rare. Our deepest condolences. - Posted by: Sif, Brent and family (Friend) on: Mar 23, 2021

I always looked forward to seeing Sandy at RWB and have good memories of our conversations while our kids danced. My condolences to you Laurie and Joiquain (sorry about the spelling). He was a special guy! - Posted by: Shar Lynn (Friend) on: Mar 23, 2021

I was so very saddened to hear of your dad's passing, Joachim. I never got to meet him. But I recognize him in you. Your tribute says what a fabulous musician he was. He has certainly given that gift to you, something that you will always carry with you. My condolences to you and your mom. It is so very hard to lose such a loved person. My thoughts and prayers are with you both. - Posted by: Karen Wiebe (Friend of family.) on: Mar 23, 2021

Lori and Joachim, I am truly so sorry to hear of the loss of Sandy. I am praying for comfort to ease your loss of a wonderful father, husband and best friend. Take good care. Eunice - Posted by: Eunice Houston (Friend) on: Mar 23, 2021

We are so sorry for your loss, Lori and Joachim. Sandy was a gentle soul, spilling with caring and compassion for others. Your love for one another was palpable. We are thinking of you, and sending you peace, love, and strength. With live, Alana and Chris Chernecki - Posted by: Alana Chernecki (Friend) on: Mar 23, 2021

My sincere condolences my dear friend Lori and Joachim, my thoughts are with you and your family as you grieve this loss. - Posted by: Madeleine Sousa (Friend) on: Mar 22, 2021

So very sorry for your loss. My heart goes out to you and Joachim. ❤️ Moira - Posted by: Moira Mardero (School friend to Lori) on: Mar 22, 2021

Dear Lori, Very sad to hear about the passing of Sandy. Our thoughts and prayers are with you and Joachim and family. The time I worked with Sandy, I shared a lot with him, and I learned a lot from him, as he also told me that he learned a lot from me about newcomers life stories. He inspired me while pursuing my studies. It came to my knowledge that he loved justice and a fair society. He was humble, and a nice person who loved everyone, especially his family. May he rest in peace. We will miss you Sandy. Winnie (colleague) - Posted by: Winifred (colleague) on: Mar 22, 2021

Lori, Joachim and family, I am so very sorry for your loss. I always enjoyed our visits across the back alley, and loved the absolute kind and gentle soul that radiated so brightly from Sandy. Thinking of you, and wishing you healing when it is time. Take good care. - Posted by: Marla Lewis (Neighbor) on: Mar 22, 2021

Sending our Sincere Sympathy. Thinking of you all. Our deepest condolences Lori and your family. - Posted by: Ron and Iris Christensen and family (Family Friends) on: Mar 22, 2021

We are so sorry for your loss. May your memories of Sandy help you though these most difficult times. Our memories and love are forever... Sincere condolences Perry and Dixie - Posted by: Perry and Dixie Chochinov (Family ) on: Mar 21, 2021

Dear Gertie and Lori: I'm so sorry to hear of Sandy's passing. May his memory be a blessing. With love, Martin (Mendel) Chochinov. - Posted by: Martin Chochinov (Cousin) on: Mar 21, 2021

To the Chochinov family, I am very saddened to hear of Sandy's passing. I only knew Sandy for a couple of years while he was the respite worker for one of my students. Sandy went above and beyond! I could only wish that all of my students had someone like Sandy who brought out the best in each of them. Sandy was so full of life and knew exactly what to say or do to make my student turn his day completely around. The world needs many more Sandys! What a tragic loss for everyone. Please know Sandy made the world a better place for my student as well as countless others. Peace be with you all. - Posted by: Deb Thordarson (Acquaintance) on: Mar 20, 2021

My Name is Randall and was known as Randy. I have fond memories of Sandy as a good friend when we were growing up on Alfred Avenue 1965. We both had an interest in music but never did much in music together. I remember when he got his first Hofner bass. He was quite excited about having the same bass as Paul McCartney. Back then I was a guitar player, but now I am a bass player as well. I can really appreciate the skills Sandy had as a bass player but his skills as a good person were even better. I am sorry to have never reconnected with him before his passing. The world needs more people that were as nice as Sandy. Randall - Posted by: Randall Hay (Childhood friend) on: Mar 20, 2021

Dear Lori, So sad to read about Sandi's passing. He was such a kind and caring person. Our thoughts and prayers are with you and Joachim at this very sad time. The wonderful memories of him will always be with us. Love, Connie and Richard - Posted by: Connie Fiorentino Scerbo (Friend) on: Mar 20, 2021

Our deepest condolences to the family of our friend Sandy Chochinov. We got to know Sandy years ago in Winnipeg during a very vibrant time in the music scene. I remember taking photographs of Mojo and the Nighthawks band which Sandy was a key player. Our friend Leonard Shaw kept us informed of various music collaborations with Sandy over the years and we were so pleased that Lewsh and Sandy were able to complete the Displaced Pieces CD not long ago. Sandy will be sorely missed by many, but his music legacy will live on. - Posted by: Robert and Christel Harrison (Friends) on: Mar 20, 2021

My life partner Rubin Kantorovich and Sandy have been good friends since their teenage years. When I got together with Rubin I had the good fortune to get to know and become friends with Sandy. I am so glad I got the chance to become friends with this sweet, talented, smart, and caring person. Music and social justice and family were everything to him. He was passionate about life and not afraid to call out those who were not helping our communities to thrive. I will miss him and feel fortunate to have such wonderful memories of my visits with Sandy. My heartfelt condolences to Lori, Joachim and brother Barry and families. - Posted by: Judy Cook (Friend) on: Mar 20, 2021

Lori I am so sorry to see this sad news. My condolences to you and Joachim. - Posted by: Pam Steiman (Acquantence) on: Mar 20, 2021

I met Sandy decades ago in the times when he played bass in Mojo and the Nighthawks. The whole band was great and the players were all excellent. Sandy impressed me greatly with his focused and very natural bass playing. Sandy was truly born to play music. As his life continued and career unfolded he developed and evolved as a musician and composer/songwriter. He was greatly admired and loved in the Winnipeg musical community. Along with his obvious musical gifts he was a warm and funny guy--lots of energy! He was also very supportive and compassionate. As I moved West in '83 I only was in contact with Sandy through FB more recently and through mutual friends. I will however always remember those times when I was with him and the positive vibe and influence he always had. My deepest condolences go out to wife Lori, son Joachim and his whole family. Rest in Peace Sandy Danny Casavant - Posted by: Dan Casavant (friend) on: Mar 20, 2021

To the Chochinov family, I am deeply saddened to hear of Sandy's passing. I was fortunate to sing with Sandy, in Davey Duck and the Eggs for a couple of years in the early seventies, I still, after hearing recent recordings, and always considered Sandy as one of the finest bass players in Canada. The only thing better was Sandy as a person. RIP Choch! - Posted by: Fred Miller (band mate) on: Mar 20, 2021

My deepest sympathies to the Chochinov family on hearing of the passing of Sandy, especially to my longtime friend and Sandy's brother Barry. Barry and Sandy were very close and complimented each other with their talents. I recall meeting Sandy only a handful of times, however even then you could feel the brotherly bond between them. It was only a month or so ago that Barry had sent me a CD of Sandy's latest musical project that he was so proud of, and rightfully so. I will cherish that CD for the rest of my life. We are left with the many great memories of Sandy, like the many different myriads of conversations at the good ol North End Sals or the times back at Stormin' Norman's sign shop. I will always have the deepest respect for his musicianship which spans decades since the late sixties. Sandy was such a great person. So sorry to hear of this. The Chochinov family are a strong resilient lot and will find the strength to carry on in Sandy's name. He was a "one of a kind" type of person just like his dad. Our thoughts are with you all. - Posted by: Todd Martin (Friend of the family) on: Mar 20, 2021

I met Sandy (always Chochy to me) in the early 90's when I became a big fan of the Winnipeg blues scene. He quickly became a dear and true friend as I realized what an awesome guy he was. My daughters and I were thrilled to be invited to Chochy's wedding to Lori held in the park....beautiful! He was crazy about that gal! As time passed we saw less of each other but he always was sure to get a copy of any new recording he had done to me. He was such a great musician. He brought Joachim over to see me a time or two, and boy was he ever proud of his son, a other amazing musician! I will miss you my dear friend and send my sincere condolences to Lori, Joachim and all who knew and loved him. Play on Chochy!❤️🎶🎸 - Posted by: Elaine Stetina (Friend) on: Mar 20, 2021

Just sad - Posted by: Stephen Arndt (friend) on: Mar 20, 2021

With tireless dedication and integrity, Sandy worked with countless families over the many years. Sandy was genuine in his commitment to be an inspiration to those he worked with. My sincerest condolences to Sandy's Family. - Posted by: Carolyn Mueller (Coworker) on: Mar 20, 2021

We are soo sorry to hear of Sandy's passing, Our sincere condolences to Lori, Joachim and his family❤️ Sandy was a awesome Worker, he was respected with high regard by his Co-workers and Colleagues, he had many skills working with families and children! Rest in Peace Sandy🙏 From your Team at Family Support, you will never be forgotten. - Posted by: Wendy Demenuk (WCFS Resource Coordinator) on: Mar 20, 2021

Sandy was such a kind, funny man. He loved his family and music. I enjoyed our talks he will surely be missed never forgotten. My deepest sympathy to the family. - Posted by: Melody Hines (Friend) on: Mar 20, 2021

My deepest condolences Lori and Joachim for the loss of your husband and father Sandy. I know how strong your marriage was and the love between two of you so clear for all to see. The first time I met Sandy and Joachim, they were near my home with Lori. We had a short chat and I could see so much love between you all. I share your grief and am sending you my love friend Gloria Nagy - Posted by: Gloria Nagy (friend of the family) on: Mar 20, 2021
Email Alerts
Sign up for free email alerts of new obituaries for specific people, towns & more.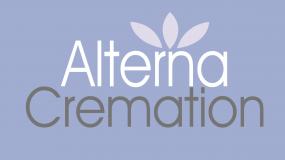 Alterna Cremation
2495C Henderson Hwy. (Map)
Ph: 2048084490 | Visit Website
❮ Go Back to Listings