Search:

Winnipeg Free Press Passages
All Titles
Notices are posted by 10 am Monday through Saturday
❮ Go Back to Listings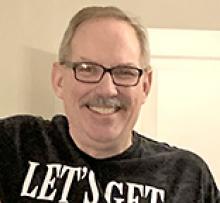 PAUL DOUGLAS DUNCAN
Born: Feb 24, 1958
Date of Passing: Apr 12, 2021
Offer Condolences or Memory
Make a donation to CancerCare Manitoba Foundation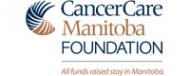 PAUL DOUGLAS DUNCAN
February 24, 1958 - April 12, 2021

It is with great sadness we regret to announce the passing of our husband, father, and grandfather "Bubba".
With fond memories, he leaves his wife Margaret (nee Broek), sons, Cameron (Katrina) and Burton (Kate), grandsons, Austin, Tavis and Bennett, mother Margaret "Betty", brother David (Elizabeth), niece Megan (Mike). He is also survived by in-laws, John and Gisela Broek, brothers-in-law, Herb (Sandra), Helmut (Peggy), John (Bridget) and David, sisters-in-law, Rose (Al) Barton, Karen (Cory), Kelly and families. He was predeceased by his father Robert "Bert", brother Robert "Bob", and brother-in-law Walter Broek.
Paul was born and raised in Winnipeg and spent most of his early life in West Hawk, at the cottage his grandparents built in 1942. Most of his adult life was spent living in Falcon Lake fulfilling a lifelong dream of living at the lake. Paul was always an industrious man, starting work at a very young age. After high school, he became a milkman for Cambridge Dairies, servicing the Whiteshell. In 1977 Paul met the love of his life in Whitemouth and she literally ran away with the milkman. In 1979 they got married and lived outside Whitemouth where Paul worked for one year delivering bulk fuel for the Shell Station in Whitemouth, after which he went to work for Natural Resources at Nutimik Lake as a Trades Helper. In 1986, Paul and Marg moved to Falcon Lake to buy the Shell Station, which they ran for six years. In 1993, Paul started his Real Estate career in the Whiteshell, and for 28 years he made a lot of dreams come true. He was heavily involved in the community and sat on the boards of the School Committee, Community Club, Fire Department, Medical Centre, and Chamber of Commerce.
One of Paul's greatest passions was music. He often used his garage as a venue for music sessions with Cam, Burton, Bert and Dave plus many friends. Said garage doubled as a car wash. If you were visiting the Duncan household, you were guaranteed a clean car upon leaving. He loved taking care of things - "anything could be fixed with WD-40, zip ties, and duct tape". Paul had a wonderful sense of humour, always finding a way to put a smile on anyone's face. His greatest joy was spending time with his sons and grandsons, the latter of which could not fall asleep without a spooky story told by Bubba.
The family really appreciates the kind words, all the meals, the gifts, the birthday parade, the help given, and the notice from the city of Las Vegas, Nevada that they now have to file bankruptcy. They no longer got a little change in their pocket, going jing a ling a ling.
We would especially like to thank Dr. Claire Jaeger for her caring and compassion, Dr. Richard Duval, Dr. Dawe (CancerCare), Dr. Saranchuk (Health Sciences Centre), all the wonderful staff at CancerCare, all the Palliative Care staff from Steinbach and St. Anne for their care and support.
A private family interment will take place and a Celebration of Life will be held at a later date.
In lieu of flowers, a donation in memory of Paul to CancerCare Manitoba, 675 McDermot Ave., Winnipeg, MB R3E 0V9 is welcome.
Condolences may be left on Paul's memorial page at: www.interlakecremation.ca

Arrangements entrusted to:
Interlake Cremation & Memorial Services


Make a donation to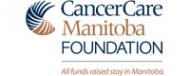 As published in Winnipeg Free Press on Apr 17, 2021
Condolences & Memories
(32 entries)
My deepest condolences to Betty, Margaret, Cameron and Burton . My daughters and I loved visiting you out at the lake. Paul was one of the nicest people I have met. I looked forward to running into him and Betty in the past few years. - Posted by: Holly (Friend of Bob's ) on: Jul 10, 2021

Dear Marg and family, Please accept our condolences on the passing of Paul. He was always easygoing and fun loving. Paul was the first person to call and congratulate Myron on obtaining his real estate license, way back when. Only fond memories of Paul. May he rest in peace. - Posted by: Myron and Tani a Drepko (Friend) on: May 08, 2021

Our condolences to the family on Paul's passing. We dealt with Paul on a cottage sale and purchase, and we were very happy both with the services provided and the manner in which he worked with us. Felt comfortable calling him and dealing with Paul. Sorry to hear about his illness and passing. - Posted by: Brad Elenbaas (Client) on: May 04, 2021

"Memories are a way of holding onto the things you love, the things you are, the things you wish to never lose." We are so sorry for your loss Marg & family. Our sincere condolences. Kim & Tim - Posted by: Kim & Tim (Friends) on: Apr 30, 2021

Paul was a real, present individual. He had a gift of making a person feel significant no matter the person. A smile, a laugh, a story, a true connection were his talents. He magnified them and represented them well. I pray comfort amd peace for Margaret amd the family. He will not be forgotten. - Posted by: Lawrie Vande Vyvere (Friend) on: Apr 28, 2021

We are so sorry to hear that Paul has passed away. Paul helped us find our cabin at Falcon Lake. After we took possession, he was a resource we called on to find different service providers in the area. He always had time for a chat or a friendly wave when we ran into him driving from one showing to another. Our condolences to his family. He was such a genuine person. - Posted by: Keri (Client) on: Apr 25, 2021

Our sincere condolences to Marg, Cameron, Burton and grandsons on Paul's passing. He will be missed as a true friend, husband, father, and Bubba as well as his involvement in the community. Bob & Wendy Harbottle - Posted by: Bob & Wendy Harbottle (Friend) on: Apr 25, 2021

We extend our sincere condolences to Marg and family. I first met Paul when he owned the Falcon Lake Shell. Paul always found time to stop and talk and was never lost for words. Rest in peace my friend. - Posted by: Larry & Brenda Solilak (Friends/cottagers at Falcon Lake) on: Apr 21, 2021

It is with profound sadness that Lois and I learned about the passing of our good friend Paul. I first met Paul and Marg up at Nutimik Lake when we all worked for Natural Resources. I will always remember how he accepted me and made me feel welcome from the first time we met. As time progressed I ended up working in Falcon Lake and was so happy when it turned out that Paul and Marg had also moved there. Even though I moved back to Winnipeg a long time ago, whenever we returned to Falcon and ran into Paul, his face always lit up with a smile and he never hesitated to stop for a quick catch up chat. His constant positive attitude became a part of what we looked forward to whenever we ran into him. For us, Paul was synonymous with all that was welcoming about the South Whiteshell community. I will so miss his ever present smile, his infectious laugh, and his kind heart. He made the world a better place and his friendship made me a better person. Goodbye my friend. It truly was a honour to have known you. - Posted by: Steve and Lois Mackay (Friends) on: Apr 21, 2021

Betty, Margaret, Cameron, Burton, David and family, please accept our condolences. Thoughts of Paul bring to mind a man with a big smile and a cheerful, friendly nature. Whenever our paths would cross, Paul left us feeling that he was genuinely pleased to see us. We trust that Paul is enjoying his family in heaven and making joyful music with Bert. Most sincerely, Gudy Tait, Irv and Paula Biluk and family. - Posted by: Irv and Paula Biluk (family friends) on: Apr 21, 2021

We are so very sorry for your loss. Paul was an integral part of Falcon Lake and a valued community contributor. He sold us our cottage and never steered us wrong. He always went the extra mile. He was one in a million, friendly, honest and fun loving. Hugs to you all. - Posted by: Darrel and Cari Penner (Friends) on: Apr 20, 2021

I was deeply saddened to hear of Paul's passing. He was a super happy, positive guy that could even make my Dad laugh. On our hardest days, exhausted after the hot summer, 14 hour days, he still had a smile and a joke. My dear Margaret, friend and neighbor long ago, I'm so sorry for your loss and am glad you have your sons and many family members to support you at this time. After reading all the tributes written prior to mine, I see he touched everyone in the same way he did me. He was so kind to my mother a few years ago when we visited, telling her a nice story about her during the dairy years. I'm sure he already has friends and is appreciated where he is. Our loss is heaven's gain. Enjoy your new music Paul! You are an amazing person who will be greatly missed, even way down in Fort Worth, Texas. - Posted by: Maryann Van Walleghem. (Cambridge Dairies co-worker, childhood friend of Margaret) on: Apr 19, 2021

I never met Paul's family but have always had the greatest respect for Paul, his community service, his support for the lake community and willingness to step forward as a volunteer/generous supporter of groups and activities that makes our lake community such an awesome place to be. As President and Past President of the Whiteshell Cottagers Association I enjoyed chatting and working with Paul. He seemed to be at the center of meetings I attended. Paul was very strong supporter of the Whiteshell Cottagers Association by advertising in our local Whiteshell Echo and generously volunteering to purchase a membership to the Whiteshell Cottagers Association for every customer who purchased a Whiteshell cottages through him. Paul was a pillar in our lake community bringing it closer together and for his attitude, personality and generosity he will be sorely missed! My sincere condolences to extended to the Duncan family. May our good Lord give you peace and understanding during this most difficult time. - Posted by: Ronald (Ron) Smith (fellow Falcon Lake cottager and friend) on: Apr 19, 2021

My condolences to Marg and family. Paul has been a good friend since childhood. We spent many a night playing in the snow as kids in EK, later riding out bikes to the lake, building docks, delivering chicken for Champs, listening to 8 tracks in his 63 Chevy wagon, or delivering milk for Cambridge Daires. Paul would take time an enjoy the simple pleasures in life: a piece of Red Velvet Cake at The Bay, or enjoying time on the road. Paul was always charismatic, humorous and full of life. His smile was contagious. I guess that is why he was so likable. I thank him for all the memories that we shared, as well as the work ethic I learned from him. We will miss you. - Posted by: Bruce Whitehead (Friend) on: Apr 19, 2021

Our sincere condolences to Marg, Burton, and family. We only met Paul a few times but he certainly made a big impression on us. Our son was fortunate enough to meet this family when he went to the University of Winnipeg. Paul seemed to always be around when our son Scott needed him. It was like a second dad and we will always be thankful to him. We met Paul and felt like we had known him for years. His energetic volunteerism and hard work are what the backbone of this country was made of. We will think of him fondly and our thoughts and prayers are with you at this time. - Posted by: Rick and Lee-Anne Hancock (Friends from the West Coast) on: Apr 19, 2021

We are so sorry to hear about Paul losing his battle with cancer. Too many fight and too many lose. I know, my father died at 37 years old. We were so honoured to host Paul, Marg and Mom here in Edmonton when Paul played with Duck at my band party. Paul was so talented. Mom was so proud. RIP buddy. - Roger & Linda - Posted by: Roger Pogue (Friend ) on: Apr 18, 2021

Marg, Cam and Burton you have lost a wonderful husband and dad. Lynette and I share your grief and will miss the smile, the laugh, the common sense outlook on local events and of course the wonderful times we spent with Paul. I first met Paul when he worked at Melnick's garage in Whitemouth and we hit it off, especially two EK boys having spouses that were Whitemouth girls, we barely could keep up! When we were transferred to Falcon the move was made so much easier knowing we had you two friends to welcome us to the community. Paul was a valued and special sounding board for me when the politics of dealing with local issues and government policy needed some local support. So many great memories of Paul doing his "Keep your hands to yourself" song, he was a natural performer. Condolences, Lynette and Ken - Posted by: Ken Ulrich (Friend) on: Apr 18, 2021

My sincere condolences to Marg and family. I met Paul when he worked at the Pine Cone in West Hawk (was located beside the gas station by the huge rock in parking lot). Many great "adventures" together over the years, the times changed, but not the friendship. We have all suffered a huge loss. I will always remember him. - Posted by: Ray Shewfelt (Friend) on: Apr 18, 2021

Deepest sympathies to Marg and Family, A wonderful life taken far too soon. My memories of Paul were through the Executive of the Southeast Whiteshell Fire Department where Paul donated his time selflessly as Deputy Chief. Regards, Mason and Newman Families. - Posted by: Ray Newman (friend) on: Apr 18, 2021

We are so saddened to hear of Paul's passing. We met Paul through his real estate work in the Whiteshell and came to appreciate his commitment to community and his passion for music. Paul could always make us laugh with his entertaining anecdotes. Our hearts go out to Marg and the family. - Posted by: Glen McCabe and Sylvia Kuzyk (Friends) on: Apr 17, 2021

We have know Paul since 1986 when he and Marg became became owners of the Falcon Lake Shell. I worked for them for a summer and we became great friends and spent many fun times together. The Duncan's are pillars in our Lake community. Paul will be so very missed. Condolences to Marg, Cameron and Burton and hugs to your whole family💕💕. Sandy and Brad Joseph - Posted by: The Joseph's (Friend) on: Apr 17, 2021

Our most sincere condolence to Marg and family. It is hard to express the sadness we share in Paul's passing. As already stated by others, he exuded kindness, determination and family values. He will be sorely missed. Regards, Carl and Terry Shier, Falcon Lake - Posted by: Carl &Terry Shier (Community friends) on: Apr 17, 2021

Deepest condolences, I truly was lucky to have made friends with Paul in his early days working for Cambridge Dairies. Paul always had a smile, and always good for a laugh something I will never forget. Truly a great person and will be sadly missed. - Posted by: Dwayne schmidt (Friend) on: Apr 17, 2021

Paul was truly a awesome man. He was always working hard. I dealt with him at the Shell station and we bought our cottage through him and also looked at several businesses in the park. The most recent interaction with Paul was when he sold our neighbors cottage. SUPER GUY is the best way to describe him. Sorry for your loss. Our sincere condolences go out to your family! - Posted by: Willis Thys (Did business with each other ) on: Apr 17, 2021

Marg, Cameron, Burton and extended family members, we are very sorry to hear of your loss. Paul was an extraordinary person, with a heart of gold and a smile to go with it. He shared many good times with many folks. May all the great memories that were shared with his family and dear friends help with your loss and healing through these difficult times. Sending our deepest condolences, along with a big hug to each and everyone of you! - Posted by: Beverly Kulczycki and family (Friends) on: Apr 17, 2021

My thoughts and prayers are with you his family. There was never an encounter with Paul that you didn't walk away from with a smile on your face and a lighter heart. RIP Paul. - Posted by: Patricia Steele (acquaintance) on: Apr 17, 2021

A wonderful man, always a smile and a great spokesman at family events. Forever in our hearts. Condolences Margaret and family. Hugs - Posted by: Linda Ans (Cousin ) on: Apr 17, 2021

I've known Paul casually since our Sunday School days at St Stephen's Anglican in East Kildonan, and our parents, esp our mothers became friends from those days. We are deeply saddened to hear of his passing. I always admired his spirited and industrious attitude in life. And always that casual and friendly smile. I remember a chat during his Shell days, after a long, challenging summer, looking and sounding dead on his feet, but still the warm smile, how he was looking forward to a bit of a holiday. Anything he did he jumped in with both feet. My mom, Muriel, even with her advancing dementia was heartbroken to hear of Paul's passing and sends her condolences to Betty and all the family. Janice and I would also like to express our condolences to Betty, Marg, Cameron, Burton and their families. God bless. - Posted by: Darrell/Janice Kinley and Muriel Kinley (family friends) on: Apr 17, 2021

Marg and family, Will, Joan and I are heart broken to hear of Paul's passing. Our thoughts and prayers are with you all. We recall many times Paul and friends playing at the resort. He was an amazing man and will be dearly missed. - Posted by: Linda Robertson (Friends ) on: Apr 17, 2021

The planet lost a good one. sincere condolences to Margaret and family, Paul always had a great smile, infectious laugh and a good tale to tell. We will miss him dropping by. A huge hole is now left at Falcon. We would not be a bit surprised if he doesn't already have a realtor sign posted up there ! - Posted by: Pat and Irene Blaney (Friend) on: Apr 17, 2021

Marg and family, It is with the most sincere sympathy that we acknowledge the loss of your wonderful Paul. I can't remember a moment in time that Paul wasn't smiling and warmly greeting us with open arms. His infectious smile and most positive life attitude will live on in all those he has so kindly encountered throughout his life. He will be missed. Our thoughts and prayers are with you, Scott & Lia Arniel - Posted by: Lia (Friend) on: Apr 17, 2021

Sincere condolence to Marg and the family. Great memories of good times. " Remember the good times " - Posted by: Don and Lynne Bruce (Friends) on: Apr 17, 2021
Email Alerts
Sign up for free email alerts of new obituaries for specific people, towns & more.
❮ Go Back to Listings