Search:

Winnipeg Free Press Passages
All Titles
Notices are posted by 10 am Monday through Saturday
❮ Go Back to Listings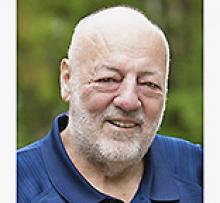 DENIS OCTAVE JEANSON
Born: Jun 15, 1946
Date of Passing: Apr 11, 2021
Offer Condolences or Memory
Make a donation to CancerCare Manitoba Foundation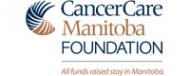 DENIS OCTAVE JEANSON
June 15, 1946 – April 11, 2021

On Sunday, April 11, 2021, after a long and exhausting struggle with cancer, Denis passed away peacefully, with his adored wife Ruth by his side.
Dad also leaves behind his kids, Rachelle (Darren) and Robert (Colleen), Marissa, and his grandchildren, Chelsea (Steve), Brianne (Kyle), Reece (Max), Alex, Raine and Joe. Also grieving his loss are his siblings, Marcel (Lilliane), Lorraine (Claude), Diane (Louis) and Gil (Lou-Ellen), sisters-in-law, Marlene and Dorothy, as well as many nieces and nephews, aunts, uncles, cousins and way too many friends to count. He was predeceased by his parents, Claire and Jules, father-in-law Max and brother-in-law Ernie.
Dad was a story-teller. He loved telling tales to everyone and usually told them more than once. His friend Roberta always said: "Denis, you need to get new stories, or new friends to tell them to"... he always picked new friends. Dad was a connection maker and would strike up a conversation with everyone he met and within 15 minutes, it could be almost guaranteed that he would find someone that he had in common with them. Due to his 36 years at Manitoba Hydro, he knew a "Hydro guy" from every town, and if you were from that town, bingo there was a connection. Even in the 15 winters Mom and Dad spent in Mexico, he could always find a connection just by asking: "Do you mind if I ask where you are from?" in a restaurant, or a bar, or passing on the street.
Dad's greatest joy was spending time with his kids and grandkids. The grandkids shared their Papa with everyone, he was known and loved by their friends as he was a constant presence at any sporting event, special ceremony, or occasion for all of them.
What made Dad a great man was truly the way he made people feel. Like he would do anything for them, like they were part of the family, like he valued their friendship, like he was proud of everything they accomplished, and more than anything that he loved them, that was his gift. We will carry that with us forever. While the "Jeanson Zoo" is a little quieter, we will continue to remember that "Life don't get no better". "Here's to family" Dad, rest easy.
Ruth and family would like to thank the doctors and staff of CancerCare, as well as the Health Sciences Centre Thoracic Department for their kind and compassionate care over the last year. We appreciate you all, as did Dad.
Due to Covid there will be no formal service at this time.
In lieu of flowers, if friends are inclined, memorial donations can be made to CancerCare Manitoba.
Make a donation to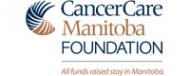 As published in Winnipeg Free Press on Apr 17, 2021
Condolences & Memories
(30 entries)
We would like to offer our condolences to Rachelle and the rest of the Jeanson family. We never met Denis, but Rachelle spoke of him often, and we know he will be greatly missed. You are in our thoughts. Sincerely, Susan and Dieter - Posted by: Susan Sayers (Friend of Rachelle) on: May 05, 2021

I am truly sorry to hear of Dennis' struggle with cancer. It touches so many lives. Ruth I know how much you will miss your life's partner. Denis was always so friendly and outgoing. Loved listening to him tell his antidotes. You will have many wonderful memories to fall back on and your supportive family. - Posted by: Donna Paterson (Friend from Puerto Morelos) on: Apr 27, 2021

We were very sad to hear that Denis passed away. For me, Denis was a great guy to know at Hydro. He was always happy and telling his stories to all who would listen to him. He was a friend to all who knew him. To his wife Ruth and family our condolences and prayers are there for you each and every day. Words can't wipe away your tears. Hugs won't ease your pain. But hold on to your memories. Forever they'll remain. Memories.....let them fill your mind, warm your heart, and lead you through. Those we love can never be more than a thought away. For as long as there's a memory they live in our hearts to stay. Ray and Donna Ritsema (Manitoba Hydro worker) - Posted by: Ray and Dpnna Ritsema (Hydro worker) on: Apr 21, 2021

My heart is breaking for you Ruth, as well as your children and grandchildren. So many of your friends and family have already paid great tribute to Denis and it is more than well deserved. Although I moved to Vancouver many years ago, we were always close, which I have always been truly grateful for our friendship. Ruth & I grew up across the street from each other, so I first met Denis when their love for each other began. Denis always made me laugh when he would introduce me to others and say; "this is Yvette, she taught me how to dance" :)! As always Ruth, I love you and Denis and I hope you can feel the hug I'm sending your way. Denis and Ruth always supported and loved each other well and their children. Denis was a true Dad and Grandfather! A great loss to our world. - Posted by: Yvette Gascoigne (Long time friend) on: Apr 20, 2021

Ruth and family, please accept my condolences on the loss Denis. I did not know Denis as well as my brother Shane and my Dad Sean. But every time I was around you and Denis he always made me feel like we were old friends!! I am sure that was not unique and that he made everyone feel that way!! Only special people can make others feel that sort of thing. My Dad and Shane always said Denis was a good guy and even though I didn't know him well... that was good enough for me!! Not to mention he dragged a guy off Sean's back at the train station in Gillam!! Obviously a guy you want in your corner!! Although he's gone...he still in your corner!! Take care and God bless!! Barry Smith - Posted by: Barry Smith (Family friend) on: Apr 20, 2021

My sympathies go out to Ruth and all her family. Denis was a great friend to me and my wife Laurie. We spent lots of dinners together with lots of laughs and cribbage games. He's going to be sorely missed. Love you all. Shane - Posted by: Shane Smith (Close Friend) on: Apr 20, 2021

Denis, it saddens me that I didn't have the opportunity to know you better (distance was significant factor) but the handful of times I was fortunate enough to visit with you, I recall a very happy, approachable and engaging person who had a big heart. Rest in peace, Denis. - Posted by: Tyler Shingera (Cousin) on: Apr 19, 2021

Our deepest condolences to Ruth and the family and all the extended family he was one of a kind he really truly was a great man always made you feel welcome give you a hug every time you saw him. He will truly be missed . RIP Denis .❤️ - Posted by: Tracey Harvie (Family friends ) on: Apr 19, 2021

I am so sorry for your loss which I know is a big one. I knew Denis as a child in Gillam he was always a good friend of the family. He was also a remarkable and solid support for myself and our family during the very trying time of my father's death, Jim Houston. I like to think they are together laughing and telling stories over a few cold ones. I will not forget him. - Posted by: Kelly Houston (Son of a friend ) on: Apr 18, 2021

Many great memories of time with Denis thru working at Manitoba Hydro. He was a wonderful guy. My deepest condolences to Ruth and family. - Posted by: Carol Simonson (past co-worker) on: Apr 18, 2021

I am saddened to hear of Denis passing away. I grew up with Denis and Marcel on Grandin Street in St Boniface. I have great childhood memories of that time in our lives. I met Denis a couple of years ago by chance, and it was like nothing had changed in his friendship towards me, after all those years. I offer my deep condolences to the family as I know he will be greatly missed. - Posted by: Adelard Gendron (Friend) on: Apr 18, 2021

I'm so sorry to hear of your loss. Condolences to you, Ruth and your family. God's blessings to all. - Posted by: Judy Rondeau (Friend of Ruth and Denis) on: Apr 18, 2021

Knew Dennis very well from work. Had a few fast ones over the years. Sorry for your loss. - Posted by: Jim Caron (coworker) on: Apr 17, 2021

So sorry to hear this news. Mr Jeanson was always awesome to us kids - even when we were a pain (or at least most of the time). I will always remember his smile and sense of humour. Condolences to the family. - Posted by: Les David (Friend of Rob) on: Apr 17, 2021

Dear Ruth and family, I am so sorry to hear of Dennis's passing. I know that we have lost touch over the many years, but I think with fondness on our times together as a young couple! Ray and I spoke many times of the days when Dennis spent time with us in Churchill after a huge storm. I wish you all peace and I will think of you Ruth as you journey alone now. Hugs, Sheryl Paquette - Posted by: Sheryl Paquette (Friend) on: Apr 17, 2021

So so sorry to hear this. RIP dear cousin and condolences to your loving wife Ruth and the kids, grandkids, etc., you were larger than life, loved your stories! - Posted by: Lisa Warrington (Cousin) on: Apr 17, 2021

I am so sad to hear about Denis passing. To his wife Ruth, children, siblings and all of your immediate families my sincere condolences. Denis was a wonderful man and I always had a lot of respect for him. Whenever I saw him he was very warm and welcoming to me. A few years ago I was at the Seine River Cafe having breakfast with my granddaughter. I noticed him at another table and said hi to him and his wife. As I was leaving the restaurant with my granddaughter, I went to pay for the bill just to find out Denis had paid for it. I thanked him or that. That just the way he was. He was just an all around nice guy. I am sure he will be loved and greatly missed by so many people. May he rest in peace. - Posted by: Denise Bahuaud (cousin) on: Apr 17, 2021

It didn't take long after meeting Denis to discover the type of man he was. He was a man that loved his work, likely because it meant he got to meet many people while travelling throughout Manitoba with Hydro. Those many people, including myself, learned that nothing meant more to him than his family, friends coming in a close second. I wish I could have enjoyed more retirement hours over breakfast with him. He was the type of guy who could enrich a person's life just by spending time with him. I envy his family for possessing all their cherished memories of time spent with him. He'll be missed. - Posted by: Ron Takeshita ('Hydro guy') on: Apr 17, 2021

Our condolences to all the Jeanson family. We moved across the courtyard from Denis & Ruth 8 months ago and although we could see their apartment, the crazy times we find ourselves in prevented us from seeing Denis before his passing. We did speak on the phone and that has to be enough. We know he wasn't well but his voice in those few calls was full of strength and humour. The Jeansons adopted us many years ago when we were stationed in Gypsumville with Lorraine's father-in-law Al. We drove Claude's mom into Winnipeg and that was the beginning of a long and beautiful friendship. Over time the whole Jeanson clan befriended us and Denis was no exception. Our visits were often few and far between but he made us feel welcome each time. His joy-de-vivre was contagious and his laughter over any old joke was infectious. We can't be with him anymore but we can and will cherish our memories of him. - Posted by: Dianne & JC Mercier (Friend of the family) on: Apr 17, 2021

Denis always made us feel like we were special to him, a part of his family. We have fond memories of Ruth and Denis picking us up in their convertible and going for a ride or for ice cream. We've had great times visiting in backyards and more recently at Hillside Beach. Family was important to Denis and he cherished his aunts, uncles and cousins. He will be missed by so many of us. Our thoughts are with Ruth and the whole family. Like Denis would say « Love you guys » - Posted by: Eddy & Joanne Jeanson (Cousins ) on: Apr 17, 2021

We are so sorry for your loss. Denis was one of a kind, he loved people and made everyone feel they were important to him. He fiercely loved his family and was so proud of all of you. May he rest in peace. - Posted by: Rhonda Fingland (Friend) on: Apr 17, 2021

I was saddened to hear of the passing of Denis. My sincere condolences to Ruth and to Rachelle and Robert and their families. And also to Marcel, Lorraine, Diane and Gilles and their families. I'm very sorry for your loss! - Posted by: Louise Boucher (Cousin) on: Apr 17, 2021

Our condolences to the Jeanson Family. - Posted by: Louise Guenette & Karl Jahrsdorfer (Claude & Lorraine Rivard's cousin) on: Apr 17, 2021

The remarks on Denis sum him up to a tee but I also recall he loved music by Paul Simon and he could find five degrees of separation with just about anyone he met. My thoughts are with you and family Ruth. - Posted by: Joe Maloney (Through work) on: Apr 17, 2021

So sorry for your loss Ruth and your family. Our thoughts and prayers are with you and family. Denis was a wonderful person. Will be missed by all of us. - Posted by: Fern and doris gauthier (friend ) on: Apr 17, 2021

So sorry for your loss. Take care - Posted by: Sandra Burlakow (Friend) on: Apr 17, 2021

Sincere condolences Ruth and family. I have many fond memories of Denis. He was definitely "one of the good guys" and will be sadly missed by all. - Posted by: Jeanette Verplaetse (Cousin) on: Apr 17, 2021

Yes, hydro man, Ralph and Dennis worked together in Gilliam, many decades ago. And the connection was made, when we moved into the same condo building. Our sincere condolences to Ruth and the family. - Posted by: Trucia Howard (Neighbour ) on: Apr 17, 2021

We were extremely saddening to learn of Denis' passing. We have known Denis for over 40 years and it was always a pleasure to see him whenever we would have the chance. I had the chance to speak to Denis a few times over the past month and he was so happy to talk and relate old stories of friends. I always say people should live their life the way they want to be remembered. He did that and I know that a lot of people remember his happy spirit. He iterated how pleased he was to be able to join in with the Ole Volts breakfast group. It made him happy as did the time he spent with the Dawson Road Bulls. He spoke highly of his family and you could feel his love for them. There will be a big void in the lives of many but his legacy of being a people person will continue to carry on. Our most sincere condolences - Peter & Marian Roth - Posted by: Peter (Friend/Co-worker) on: Apr 17, 2021

Sending hugs and condolences to everyone. - Posted by: Lorraine Roy (Friend ) on: Apr 17, 2021
Email Alerts
Sign up for free email alerts of new obituaries for specific people, towns & more.
❮ Go Back to Listings