Search:

Winnipeg Free Press Passages
All Titles
Notices are posted by 10 am Monday through Saturday

❮ Go Back to Listings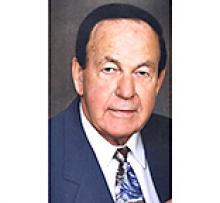 GERRY KRAWCHUK
Born: Jun 14, 1939
Date of Passing: Jun 04, 2021
Send Flowers to the Family
Offer Condolences or Memory
GERRY KRAWCHUK
June 14, 1939 - June 4, 2021

It is with heavy hearts that we announce the sudden and unexpected passing of Gerry Krawchuk at the age of 81. Gerry was predeceased by his parents, Nick and Mary, brother Eugene and nephew Glen.
He will be forever loved and missed by his wife and best friend of almost 57 years, Bev, his son Kelly (Tara), daughter Tracy Burr (Guy), grandkids, Morgan and Blake, sister-in-law Nancy, brother-in-law Lionel and his wife Joan and their families, his Auntie Ann, Auntie Fran, and numerous cousins and friends.
Gerry, or as many knew him as Chic, grew up in Point Douglas. He enjoyed playing sports with his buddies, spending countless hours with his cousins, and playing the accordion at many family get togethers. From the age of 12, Gerry began playing the accordion with his family at numerous functions, and later with local bands Al Miller and the Boys, The Versatiles and several other musicians. He has entertained many people over the past seven decades and still enjoyed pulling out the squeeze box whenever he had the opportunity.
Gerry worked at the gas company for 17 years before moving onto a successful 46-year, award-winning career in Real Estate. He was highly respected and only "officially" retired last year.
Gerry's yard was his pride and joy, and it was impeccable - not a blade of grass out of place nor a snowflake on the driveway and his backyard lit up the whole neighbourhood. Over the past several years he enjoyed tinkering outside with his neighbour Ed ... there wasn't anything they (well Ed!) couldn't fix, patch or repair, which usually ended conveniently at happy hour! You could usually find him in his backyard around the pool, basking in the sun, enjoying happy hour with Bev and hosting family and friends. He was well known for his "garage", where many good times have been had over the years.
Gerry loved being a grandpa to Morgan and Blake. He was their biggest fan and never missed a single activity. All of their friends and teammates knew their "grandpa". He was so proud watching them grow into successful young adults.
Gerry also took pride in giving back to the community, volunteering on countless committees, and helping raise large sums of money for many. He was a proud mason, a member of the Khartum Shriner Chanters and Jesters, and his accordion was ALWAYS in tow. He participated in many parades throughout Canada and the United States.
He loved his sports and was passionate about his Goldeyes, Moose, Jets and Bombers and a season ticket holder for all four, including an impressive 59 years with the Blue Bombers. There was not a tailgate party he and Bev ever missed.
Gerry and Bev did everything together and enjoyed travelling the world with family and friends. His positivity and generosity were infectious and felt by everyone he came into contact with. He had a special way of connecting with others.
We will miss him terribly. He has left a hole in our hearts that can never be filled, but we take great comfort in knowing that our dad touched so many lives. He adored his family, and his loss will be felt by many. Family and friends would say he had a "fantastic" life.
In lieu of flowers, donations may be made to the Khartum Shriners Transportation Fund, 1155 Wilkes Ave., Winnipeg, R3P 1B9.
A Celebration of Life will be announced at a later date.
Condolences can be left at www.neilbardalinc.com

NEIL BARDAL
FUNERAL CENTRE
204-949-2200
neilbardalinc.com
Publish Date: Jun 12, 2021
GERRY KRAWCHUK
1939 – 2021

It is with heavy hearts we announce the sudden passing of Gerry on Friday, June 4, 2021 in Winnipeg, MB.
Arrangements are pending. A longer notice will follow in the June 12 edition.
NEIL BARDAL
FUNERAL CENTRE
204-949-2200
www.neilbardalinc.com
Publish Date: Jun 5, 2021
As published in Winnipeg Free Press on Jun 05, 2021, Jun 12, 2021
Condolences & Memories
(30 entries)
My wife and I (Lori) met Bev and Gerry in Punta Cana at Ocean Blue & Sand (January 2019) as we started chatting in the beach and hit it off from there on in. For the remainder of the trip we spent everyday together as they are 2 of the nicest people we had ever met. I really clicked with Gerry (love Bev too) as he reminded me so much of my Grandpa and I started talking to him about my business and gave me some advice I will never forget. He then spoke of his kids and Grandchildren as a very proud grandpa. My wife and I were leaving and in the lobby and out of the Blue Bev and Gerry came down to have a drink with us to see us off which we were really touched. As we were in Winnipeg in September 2020 and I called Gerry and they would not hear of not having us for supper, so we took them up on it. I was able to tour the infamous garage which being a male was like heaven. I just, today found out the news and almost fell off the couch. I am so sorry to the family as he made an impression on me for life. All our love to Bev and family. We have a picture of all 4 of us in Punta Cana we will always treasure. - Posted by: Tony Casasanta (Friend) on: Nov 28, 2021

The Krawchuks lived across the street from us on Lauder Avenue. Gerry constantly came across to speak to me while I was working on the yard or shoveling snow. When my father passed away he was there to offer help to my mom in the yard. I enjoyed sitting by the pool often on hot summer days. Gerry was a terrific host. He also made it comfortable as family members searched homes . - Posted by: Gordon Seier (Neighbor ) on: Jul 05, 2021

On behalf of the Kasian family, we wish you our deepest condolences. - Posted by: Eileen Kasian (Friend) on: Jun 19, 2021

My condolences to Bev and family, I'm so sorry to hear about Gerry He will be very much missed. I will miss the good times we had together - Posted by: Arlene (Friend) on: Jun 13, 2021

Feel for your loss Bev and family. Just seems not long ago he played at our wedding. Always welcoming and friendly. Memories at family gatherings at Ernie's, Joan and Kay's at Christmas. Lifetime of memories. Best to the family Love Barb and Blake - Posted by: Barbara and Blake Dunn (Cousin) on: Jun 13, 2021

Bev Tracy Guy and Family - We are so sorry for your loss. When my dad told me of his passing my heart skipped a beat. We immediately starting talking about old times and how your parents had so many amazing parties that mine attended. Later on in life we all ended up being friends ourselves and your mom and Dad were always around…. He played the accordion at our wedding. He was always giving to the community ….until this day we always had to save beer tabs and cans I believe for my dad to give to your dad for fundraising. As Bernie and I sit at the lake today and look at all the beer tabs and cans we collected over the winter it makes us sad but brings back so many great memories.. He is just Someone to be so proud of. We are so blessed to have known such a wonderful man. Hugs to all you. Xoxo RIP Gerry - Posted by: Tracy and Bernie Paseluikho (Friends) on: Jun 12, 2021

Dearest Bev, Kelly, Tracy and Family....so very sad to learn of Gerry/Dad's passing. I will always remember him for the good times we had, always a joy when we got together. He helped Carol & I with our Home purchases and always gave us wise and much appreciated advice. A real Gentleman...he will be missed. Our thoughts and prayers are with you all. Much love to you all and to a great Human being, Men like Gerry are far and few, Craig & Carol. - Posted by: Craig Parsley (Friend and related by Marriage ) on: Jun 12, 2021

We are so deeply saddened by the news of Gerry's passing, our deepest condolences to Bev, Kelly, Tracy and all of Gerry's family. I owe my long successful real estate career to Gerry, I would not be where I am if it wasn't for his support for my first 10 years in the business that I worked as his assistant and for years afterward. We worked side by side for all those years and spent many hours driving around between appointments in the cleanest white Lincoln listening to polkas or big band music. When we weren't in appointments, we would stop and have coffee in one Tim Hortons or another solving the world's problems or talking about the Bombers or the Jets. It didn't matter what part of the city we were in, Gerry would bump in to someone that he knew. It was always fun to see Gerry play the squeezebox and having Gerry & Eugene and their band play at our wedding 25 years ago was a huge hit. His positive attitude was contagious and he will be missed by many. - Posted by: Geoff Archambault (Friend/Fellow Realtor) on: Jun 12, 2021

Sorry to hear about Gerry's passing. Many fond memories at parties, celebrations and Bomber games with Gerry. My condolences to Bev, Kelley, Tracy and families. - Posted by: Kris Overby (Family Friend) on: Jun 12, 2021

Our family lived on McFarlane Street diagonally across the street from the Krawchuk family in the '40s and '50s. I worked with Gerry's brother Eugene during two summers when his father had the contract with the City for fogging mosquitoes in the early 1960s. It was kind of ironic that Gerry went to work for the Winnipeg Gas Company when his father, who owned a coal company, was still active selling coal to a diminishing market. Point Doulas was a very unique area in the 40's and '50s and especially McFarlane Street. You knew everyone who lived on the street. It was a very close community where the kids grew up together. All the street hockey games in the winter took place in front of the Krawchuk residence. I recall an incident when Gerry's mom told the kids who came to call on Gerry using the Ukrainian term for Chic that she objected to the nickname and told us very emphatically his name was Gerald. Somehow after that, his nickname became Chic. On behalf of the Kuzak family, former McFarlane Street neighbours and friends our deepest condolences. - Posted by: Stan Kuzak (former neighbour) on: Jun 12, 2021

Bev and family, so sorry for your loss. I enjoyed working with Gerry for many years. He was always pleasant and helpful. Len and I hope for you and your family Bev that fond memories will sustain you during these difficult times and that pleasant thought of good times will bring a smile to your faces and a warmth in your hearts. - Posted by: Len and Vicki Lazaruk (Friend and fellow realtor) on: Jun 12, 2021

Dear Bev, Kelly, Tracy, and family. So sorry to hear of your loss. Life, according to Gerry, was always, "fantastic ". His love of music was an inspiration to many of us in the family. Now he and Eugene can " rock the heavens" together. Special hugs to all of you. Love, Mark, Bonny, and family. - Posted by: Bonny Gilbart (Cousin) on: Jun 12, 2021

So sorry to hear of Gerry's passing, a truly kind, generous gentleman, one of a kind. Lots of fond memories. Our prayers and thoughts are with you. - Posted by: lorna krystik (friend) on: Jun 12, 2021

Bev and family - we are so sorry to hear of Gerry's passing. We have such great memories of the trips to Mexico and Cuba that we shared with you both. You were a real team! - Posted by: Ron and Gwen Rasmussen (Friends) on: Jun 12, 2021

We are so saddened to hear of Gerry's passing. Our deepest condolences to Bev and family. We remember when Gerry sold us our first house, he was such a pleasure to be with. May he forever stay in our hearts 💕 - Posted by: Tony and Kim Perillo (Friend) on: Jun 12, 2021

So sorry to hear of Gerry's passing Bev. Met you at June and Ron's several times. My thoughts and prayers are with you and your family. Gail - Posted by: Gail Kotowich (June Hanushchak's sister) on: Jun 12, 2021

Condolences to the Krawchuck family. Will miss the great conversations with Gerry at the Mason meetings. He was a very likeable guy. - Posted by: Ken Scbindel (Friend) on: Jun 12, 2021

Bev and family, when I joined Beaver lodge. I was very young and a new Father. Gerry always made me feel welcome! I fondly remember going to Duluth with you and Suzy was pregnant with Ben. You were so kind and shopped for me. I will always be grateful for Gerry's advice and kind words. We would run into each other from time to time, always a friendly handshake and a warm smile! Gerry was Nice guy! Take care. Ken Kowaluk - Posted by: Ken Kowaluk (Former Masonic Brother) on: Jun 12, 2021

Had many deals with Gerry over the years!! A real joy to work with. Sincere condolences to his friends and family. He will be missed! A professional and a gentleman! - Posted by: Trudy Johnson (fellow realtor) on: Jun 10, 2021

So sorry Bev. I am sure the grief at this time is so great that it is unimaginable, but each day with family close to you, Kelly and Tracy and grandchildren, it may be a little more bearable. Gerry was a very kind and wonderful person, a gentleman and I know you will miss him greatly. My sincere sympathy. - Posted by: Wanda Michalchuk (Friend and fellow realtor) on: Jun 09, 2021

SO SORRY Bev, Gerry was a wonderful guy and I am sure your pain is very deep for you and your family. May you find strength in your good memories and get strength and love from your family. I think you had the best of the best. Wish I was there. It's been a very long time but it was a good time. Be kind to yourself. Rita (Dataways) - Posted by: Rita Sutton (Castello) (Old friend ) on: Jun 08, 2021

I grew up with Tracy and recently reconnected with Guy at the USHL combine. My condolences to you guys. I was briefly connected with Gerry several years ago through Euclid here in Duluth, MN Masonic Temple. Passing on prayers to Tracy and Guy and the rest of the family. Greg McGillivray - Posted by: Greg McGillivray (Masonic Friend) on: Jun 08, 2021

I have many memories to share of the entire Krawchuk family and the role they played in developing and supporting a young boy like me, it was always a pleasure to hang out at their place as they were very generous and it seemed to me to have a lot of fun stuff to play with that I didn't have. It was a treat. Mr. Krawchuk often took time to help drive us to games (amongst many other duties behind the scenes)...his car (s) always were so comfortable and had the latest of of the new technology. He gave so much of his own time and it was a real special time to always discuss not only the game and how to be better but listen to us and share our thoughts and stories. The conversations to and from games and his kind advice was always deeply appreciated. People like him have made me always want to give back and I have been coaching and driving kids to games like he did for me. He likely had no idea how much it meant. He was a total class act and role model for all of us. He will always be in my mind and my memories of growing up. I am very appreciative of all the sacrifices he did for his kids and all of us. How grateful I am for the times I spent with him. God bless! - Posted by: Kevin S Wazny (Hockey Parent Supporter Driver Father Role model ) on: Jun 08, 2021

Gerry sold us the house we still live in to this day. Years later I had the pleasure of being in the Senior Tuesday Golf League at Kildonan Golf Course with Gerry, Bud and Tony as a regular team. We always had lots of jokes and great storytelling all the time. Gerry was hospitable and generous. He always spoke of other people with kindness. His presence will be missed by everyone he was in contact with. - Posted by: Orest Kryschuk (Friend) on: Jun 07, 2021

My condolences to Bev and the rest of the family. Whenever Gerry would walk into the office on Henderson I would ask how he was and I always received the response of, "Terrific, Great or Fantastic!" Gerry always had a kind word, great sense of humor and was highly respected in our profession. He wasn't the best at technology but he was getting better last I saw. I'll miss you my friend!! Kim McConnell - Posted by: Kimberley McConnell (Peer) on: Jun 07, 2021

We are so sorry to hear of Gerry's passing. Our thoughts are with you all at this sad time. Gerry was such a likeable guy and always had a smile and a kind word. He will be missed by a lot of people. - Posted by: Connie and Brian Hampton (Friend) on: Jun 07, 2021

We are sooooo sorry to hear of Gerry's passing. We are praying for you all. Bev, Tracy, Guy, Morgan and Blake. We live on the same street (a very short street) as the Krawchuck family. Actually, we lived next door to Tracy their daughter and her husband (Guy) and the kids. It was a wonderful neighborhood. Gerry was welcoming and would always start a conversation whenever you were walking down the street. Our daughter sometimes would swim with Morgan (their granddaughter/our neighbor) in the backyard pool. The old neighborhood won't be the same with Gerry gone. The Silva Family - Posted by: John, Judy, Jordan Jocelyn (Steve husband) Silva (Previous neighbors and friends) on: Jun 07, 2021

With deepest condolences from me and family, Mr Krawchuck was very instrumental in my younger years, taking us to hockey practices, games and guiding us to our future. I can't say enough about his dedication to Kelly and I as young hockey players and young men. My heart goes out to the entire Family, Kelly, Tracy and Bev .....All I can say is Thank you Mr Krawchuk!! Kris Ingaldson - Posted by: Kris Ingaldson (friend) on: Jun 06, 2021

Did many a deal with Gerry; the epitome of thoroughness and professionalism. So sorry for this loss. He will indeed be missed!! - Posted by: Trudy Johnson (fellow realtor) on: Jun 06, 2021

Gerry sold my mum's home in 2013. We crossed paths now and then. Always a gentleman and a pleasure to share conversation with. I will miss him. People will not know but Harvest Manitoba's home was former pote's, Ill Syd Parson's building. Noble Gerry completed the sale. - Posted by: David Bowles (Friend and fellow shriner) on: Jun 06, 2021
Email Alerts
Sign up for free email alerts of new obituaries for specific people, towns & more.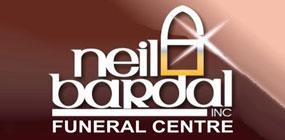 Neil Bardal Inc. (Winnipeg)
3030 Notre Dame Ave (Map)
Ph: 2049492200 | Visit Website
❮ Go Back to Listings