Search:

Winnipeg Free Press Passages
All Titles
Notices are posted by 10 am Monday through Saturday
❮ Go Back to Listings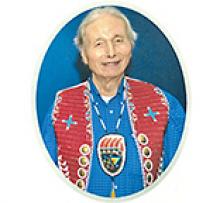 FRANKLIN HARRY MCKAY
Born: May 01, 1944
Offer Condolences or Memory
"Mato Ho Waste"
Good Bear Voice
"The Legend"

Franklin Harry McKay was born May 1, 1944, on the Oak River Reserve now called Sioux Valley Dakota Nation. He was predeceased by his parents Eva and Moses McKay, and sisters Alvina, Geraldine, and Vera, and adopted brother Wilbert Elk.
Left to mourn are his loving wife Bernice, children, Darryl (Laura), Sherisse (Randell), and Michael. Grandchildren: Nia, Tua, Payton, Wakpa, Faith, Braxton, Arturo, and Brody.
Sisters: Barbara, Sheila, Elaine, Joanne, and Arlene. And Brothers: Larry, Oswald, Donald, and Curtis.
He also leaves to mourn many nieces, nephews, and extended relatives, including special relative Myra Pederson from Spirit Lake, North Dakota, adopted sister Marina Tacan, and adopted son Corey Mini.

Early Life
Growing up in the 1940's his first language was Dakota, and later learned to speak English while attending school. Frank attended Sioux Valley elementary school run by Indian Affairs for grades 1-7, he then went to Portage Collegiate for grades 8-12. It was a transition to go from an Indian school to a non-First Nation school he experienced culture shock, but he persevered.
While at Portage Collegiate students worked at a local farm helping to harvest the garden and milk cows, Frank did not mind this work as this was way of life back home. He also became involved in sports. He played football his position was centre, where his team were provincial champs 2 years in a row, he also played baseball, track and field, and was a skip in curling, but his favourite sport was hockey. He excelled in hockey playing defense because of his size and won trophies for his skills. He proudly wore his Portage Collegiate Trojans jacket until it started to fall apart.
His peers recognized his leadership, and he was elected as President of the Student Council in his final year at Portage Collegiate.
Whatever he did, he excelled in, his athletics and strong work ethic would lead him down his successful future career and endeavors. It was during high school that Frank became interested in and wanted to become a police officer.
Following high school, he attended Success College where he studied accounting and later worked as an accountant for Federal Grain Ltd. for two years while waiting for his police application to go through.
Frank knew already that he was going to make a difference in policing for himself and the people. Others seen this special gift and he was highly recommended by the Administrator of the Portage Indian Student Residence, and the Indian and Metis Friendship Centre through their reference letters.
He joined the Winnipeg Police in 1968 in A Division where he was assigned traffic duty downtown and served on the police force until 1971.While he was with the Winnipeg Police force he was already thinking about returning home to build an Indian police force. What he learned while there, was to treat people of all different backgrounds with respect, we are all human.
Following this he joined the Manitoba Indian Brotherhood and worked there from 1971 to 1974, working in health in northern communities.
He ran for Chief of Sioux Valley Dakota Nation and was elected by the people in 1974 and served one term. In his capacity as Chief, he helped establish the Dakota Ojibway Tribal Council (DOTC) where he served as Chair. A primary goal of DOTC was to establish a police department that would be in the communities, hiring own First Nation people who understand and speak the Dakota and Ojibway Languages and to be positive role models. Together with Chiefs they negotiated with governments for funding which was achieved in 1977 and the establishment of the Dakota Ojibway Tribal Council Police Department where he became the first Chief of Police. Recruitment was conducted through the RCMP Depot in Regina with 10 members including Frank. He continued as Chief of Police until 1983.
He later returned to work in 1986, through his appearance at the Aboriginal Justice Inquiry, he shared his knowledge and experience of the importance of Aboriginal constables' having a similar culture and background to contribute to better dealing with conflict situations and alternative solutions.
Frank also speared before the Royal Commission on Aboriginal Peoples in 1990 advocating for First Nations policing in First Nations communities, with efforts to focus on proactive policing as opposed to reactive policing.
Frank was helped to establish the First Nations Chiefs of Police Association in 1992 and became the first President in 1993, a position he held for 2 years followed by Vice-President for another 2 years.
Frank continued as Chief of Police until 2003 when he retired from Dakota Ojibway Police Services at the age of 60. He continued to serve as a court communicator for the DOTC Justice Committee and member of the National Parole Board.
For all his service and the various roles in being an advocate for First Nations policing, he was recognized with the Manitoba Law Enforcement Award for Excellence on November 21, 2019.

Family Life
He first met his wife Bernice in high school, but they did not date until a few years later after connecting again through their best friends. They married in 1968 and were married nearly 54 years and lived a long and good life together.
Together they had 3 children and raised them on the Sioux Valley Dakota Nation. He was proud of and loved his children, grandchildren with all of their accomplishments.
Even though his work kept him busy he found time to be supportive, giving no frills sage advice and allowing them to grow and learn from their mistakes. He instilled in them the importance of goals, making commitments and following through, along side communication, work ethic, and doing things with your heart.
He had a special bond with each of his children, with Darryl it was rodeo, supporting and travelling with him to various rodeos, he enjoyed this time together, with Sherisse it was powwows, he could relate and loved hearing her stories of her powwow travels and would give advice on dancing. With Michael it was sports, they could talk nonstop for hours, and their favourite pastime was watching boxing together.
His children have shared that with all his goals achieved, there was no greater goal accomplished than being a good father. He was the best they could ask for.

Horses
Frank is known all over for his horses. His love for horses began in 1973 where he started with one horse when he lived at the old McKay Homestead until he moved his family to the area they currently reside.
At the most he had 20 horses and he started out with performance horses, then got into rodeo, where he travelled with his son Darryl who entered team roping and calf roping. He learned through rodeo that you need a good horse as the horse is 80% of the team, good horses, and good bloodlines.
This spearheaded his learning about quarter horses, their bloodlines, being a good study of studs and mares through their race careers. He would research them and would know if they would make a good match to produce a good running colt. He developed an eye for looking at a horse and knowing its potential.
With his son Darryl they travelled to many places including Oklahoma, Texas, Louisiana, Nebraska, California, Kansas and the Dakotas buying horses. They would buy yearlings, train them and then take them to the track. On average they travelled south 5-6 times a year, this continued for over 20 years, entering races throughout North America.
Frank's long-time trainer was Alvin Musqua from Kamsack, SK, they were like brothers, always laughing and teasing one another. Together they were an excellent combination, always triumphing. When they would show up at an event, the people knew that they would be winning.
Frank was known all over for his horses, and today the offspring of his horses are still winning in racing or barrel racing. This was attested by his good friend Rick White recently, "the bloodline of his horse and colts are still winning, he was always on the cutting edge of what bloodlines were doing the best".
In 2014 in Winnipeg, two of his horses won two awards at the Manitoba Futurity and a derby for best 2 and 3 year old horses. Previously one of his horses also set a track record in Saskatoon.
He sold his last horse in 2019, when he could no longer look after it, it was one of the hardest decisions he had to make. But his enthusiasm for horses remained strong, up until a few weeks ago, he would be on the phone with people from all over enquiring about horses, he even talked with Alvin about buying another one.
Right up until the end this was his passion.

Powwows
Another passion was powwows, Frank started out as a young boy dancing grass. Together with his younger brother Larry, they were known as the boys in the blue. He transitioned to dancing traditional and his love for powwows took him again throughout Canada and the United States. His favourite powwows were in Minnesota, North Dakota, Nebraska, California, Connecticut, Alberta and Saskatchewan.
He made many friends and adopted relatives along the way, including the Charging Eagle Family, Haywahe Family, and Art and Irvin Scalplock. He had a special bond with the late Steve Charging Eagle, they had a mutual respect and spoke well of one another. He danced with and made good friends with other dancers including Kenny Merrick Sr. Virgil Chase, Tommy Christian, Jim Red Eagle, Nathan Smith, Lewis Cozad, Ronnie Good Eagle and many more.
Frank always said you dance that beat, if you dance to the perfect beat, you can dance a long time and never get tired and to dance to the way it's supposed to be, straight. He loved the many Dakota drums with his favourites being Mystic River and Stoney Park.
He retired from dancing in the early 2010's and when that happened, he didn't go to many powwows to watch, to him that was too hard. But he did go to support Darryl and Sherisse when they were dancing at nearby powwows and would even get up and dance a few inter tribals.
His family honoured him in 2016 with a Men's Traditional special at the Sioux Valley Dakota Nation powwow, they felt it was important to honour him while he was still on this earth.

Character
If you knew Frank you knew he loved to joke around and tease, even though he appeared to be a stoic looking man, he would jokingly say Indians don't smile.
He was a sharp dresser and took great care in his appearance and always had a freshly ironed shirt. His wife Bernice was instrumental in creating and maintaining his traditional regalia, hand cutting all his fringes, pressing ribbons and kerchiefs. She would purchase his materials and ribbons and take to the late Elizabeth Sioux to make his ribbon shirts. Frank considered Elizabeth and John Sioux family as he lived with them for awhile when he was younger.
He was articulate, intelligent, and very knowledgeable in all he studied and worked in, there was nothing you could put past him. He served on various committees throughout the years. His last efforts were working on the revised Election Law for Sioux Valley Dakota Nation. His fellow committee members appreciated and respected his guidance and recommendations to the review process. He wanted the best for his community and his purpose was to ensure fairness, accountability, equality, and justice for the people.
His family remembers him saying that he felt alone at times, if he strongly believed in something he would support and speak up even if he stood alone, and that his name should have been "Stands Alone". But that did not sway him, he continued to be a long-time sincere advocate of the people and found ways to participate and speak his voice when required. His advice to his family was to be committed to your work and be guided by your heart, that you will always excel in whatever you do. This teaching is evidenced through his lifetime of accomplishments.
One of his last wishes was to reinstate the First Nations Police back in our community, to ensure safety and have a presence and for all the reasons he helped to establish policing in the communities.
He took great care in all aspects of his life and will be lovingly remembered by all that were fortunate to spend time with him.
Honorary Pallbearers:
Elvin Musqua, Kamsack, SK Dave Scott, Rivers, MB
Dale McKay, Sioux Valley Dakota Nation Andrew Sioux, Sioux Valley Dakota Nation
Irvin Scalplock, Alberta Kevin Hawyahe, Carry the Kettle, SK
Gary Medicine, Ontario Corey Mini, Sioux Valley Dakota Nation
Pallbearers are his grandsons and nephews:
Payton Pratt Derek Giberson
Wakpa McKay Billy McKay
Zephran Bone Tua McKay
A special thank-you to these people from the McKay Family – Fire Keepers, Dr. Dahliwal, Winnipeg Police Chief Danny Smyth, Winnipeg Police members who attended the funeral, Manitoba First Nation, who escorted my husband and grandfather from Brockie Donovan – to our home in Sioux Valley and to his final resting place; Travis Mazawasicuna and Riders; The people of Sioux Valley, who endlessly donation food, Star Blankets and Mazaska; our relatives, who came from Fisher River, Pequis, Winnipeg, Selkirk, Saskatchewan and Alberta. Thank you for your support, kindness and compassion given to us during this difficult time.
As published in Brandon Sun on Sep 11, 2021
Email Alerts
Sign up for free email alerts of new obituaries for specific people, towns & more.
❮ Go Back to Listings