Search:

Winnipeg Free Press Passages
All Titles
Notices are posted by 10 am Monday through Saturday

❮ Go Back to Listings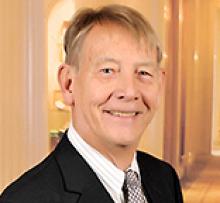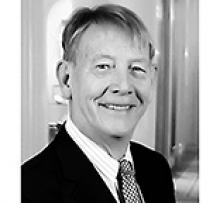 TERENCE CLIFFORD
Born: Dec 28, 1936
Date of Passing: Sep 23, 2021
Send Flowers to the Family
Offer Condolences or Memory
TERENCE CLIFFORD
December 28, 1936 – September 23, 2021

With sadness the family announces the passing of Terry Clifford on September 23, 2021, at Riverview Health Centre at the age of 84.
Terry was born of humble beginnings in Margate, Kent, England on December 28, 1936 to Connie and Edward Clifford. Terry's closest sibling was his brother Anthony (Tony). He had a number of considerably older half-sisters and brothers as Connie and Edward had previous marriages. Connie's youngest daughter Margaret returned home to help her mother raise Terry and Tony after their father died in 1949 of lung problems sustained during his career as a coal miner and general labourer. Margaret remained a constant in Terry's life until her passing in 2014.
Terry attended Chatham House School in Margate. He served his compulsory military service in the British Army from 1955 to 1957. He was in the Royal Fusiliers and his service included going to Suez during the crisis in 1957 and he once stood guard at Buckingham Palace. Following his military service, he attended St. Mary's Teachers' College in Twickenham from 1957 to 1960. He majored in Pure Mathematics, Applied Mathematics and Physics and enjoyed playing rugby. He taught school, mainly math, in London and in Bristol. He married Anne Sivewright and they had two sons, Paul and Simon.
In 1968 a recruiter from Winnipeg School Division came to England seeking teachers. When asked why he decided to make the move Terry said that he could see his career stretching out ahead of him with very little change or challenge for the next 30 years. He wanted something more and so he and his family boarded the Empress of Canada and sailed across to Canada. One of his first summers in Canada was spent travelling to Eastern Canada on a camping trip with his family.
In Canada Terry began teaching Mathematics at General Wolfe School and eventually moved to Gordon Bell High School and then became the Math Consultant for Winnipeg School Division. He enjoyed his work in program development and doing in-services and working with other teachers. He became heavily involved in the union side of things with the Winnipeg Teachers' Association and then with the Manitoba Teachers Society becoming president of both these organizations. In that capacity he travelled to several overseas conferences. He had a strong interest in Early Childhood Education and was an advocate for universal programs.
His first marriage ended in the early 1970s and in 1984 he married Gayle Robertson and their daughter Sarah was born the next year. Paul and his family live in Sweden; Simon and his family live in Ottawa; Sarah and her family live here in Winnipeg. Both sons are in the computer business and Sarah followed her father's footsteps and teaches high school Physics.
Terry and Gayle took a deferred salary leave during the school year 1987-1988 and packed up their two-year-old daughter and travelled around the world for a year. Stops included time with family in England, across to Europe, and then to Greece and Cyprus. They spent Christmas in Abu Dhabi with Terry's brother Tony and then were off to India, Thailand, Burma, trekking in Nepal, and to Bali where they celebrated Sarah's third birthday. Australia and New Zealand were next followed by Hong Kong and a trip to China accompanied by Gayle's sister Maureen. Subsequent years included trips to Cambodia, Vietnam, Singapore (where Tony was living), China, South America including the Galapagos. Machu Picchu, a trip up the Amazon and down to Tierra del Fuego where he was interested to sail by the Falklands. Recent winters have included cruises, time in Mexico and there were certainly plans for future travel.
Terry enjoyed spending time puttering around at the family cottage at Royal Lake in the summers. He went on regular walks with the dogs Scruffy and Daisy. He enjoyed weekly bridge and golf games with friends and meetings with Sharecroppers as well as lunches with TLC. Terry would say he was a reasonable bridge player and a 'not-very-good' golfer. His friends would say he was a very good bridge player and agree that he was a 'not-very-good' golfer. All would agree that Terry's sense of humour and penchant for puns were a source of amusement (and sometimes groaning) for those around him. He enjoyed puzzles and games of all kinds.
Terry will be sadly missed by his family. He is survived by his wife Gayle; his children, Paul (Lisa), Simon (Stacey) and Sarah (Wilson); and four grandchildren, Liam and Viggo Clifford, Ryan Clifford and Noa Santiago. He is also survived by his nephew Anthony who also carries on the Clifford name. He was predeceased by his older sister Margaret and his younger brother Anthony both in 2014, as well as all of his other siblings.
Cremation has taken place and a gathering celebrating his life will be held on Wednesday, September 29, 2021 from 11:00 a.m. to 2:00 p.m. in the reception area of Voyage Funeral Home, 220 Hespeler Avenue at Henderson Highway. Current Covid protocols will be observed and masks must be worn. At the family's request guests are asked to be vaccinated.
The family thanks Dr. Colangelo, Terry's home care workers and the hospital staff, particularly those at Riverview Palliative Centre, for all their kindness and care.
Should friends wish donations may be made to the Heart and Stroke Foundation, Parkinson Canada, Operation Smile or Angkor Hospital for Children.
To sign the book of condolences, please visit: www.voyagefuneralhomes.com

Publish Date: Sep 28, 2021
TERENCE CLIFFORD

With sadness the family announces the passing of Terry on September 23, 2021 at Riverview Heath Centre at 84 years of age.
Cremation has taken place and a gathering celebrating his life will be held on Wednesday, September 29, 2021 from 11:00 a.m. to 2:00 p.m. in the reception area of Voyage Funeral Home, 220 Hespeler Ave. at Henderson Hwy.
Longer obituary to follow.

www.voyagefuneralhomes.com
Publish Date: Sep 25, 2021
As published in Winnipeg Free Press on Sep 25, 2021, Sep 28, 2021
Condolences & Memories
(17 entries)
What a wonderful tribute to a great man! Terry's dedication to his family and the community was remarkable! His quick wit and dry sense of humour, that were second nature to Terry, were so enjoyed, even if met with groans. He will be sorely missed by all those who knew and loved him. May the family find comfort in the treasured memories, knowing that Terry lived life to the fullest and he is now at peace. Sending our loving and heartfelt condolences.. - Posted by: Ken and Linda Boughton (Family friends) on: Oct 09, 2021

Dear Gayle and Family, I am so sorry to hear of Terry's passing. He was a Force for Good, always willing to work on behalf of the team. Terry brought numerous gifts with him, including his (very) dry sense of humour and endless kindness. I will always be grateful for his willingness to "challenge the chair" to get a meeting I was chairing out of a self-imposed muddle. Terry was a professional in every way. - Posted by: Carole Wylie (Colleague and Friend) on: Sep 29, 2021

Winnipeg Teachers and Teacher Retirees benefitted hugely from Terry's knowledge about and dedication to the teaching profession, and from his longtime commitment to teacher welfare. I served on a committee of retired teachers with Terry, and found him a joy to deal with, with his sense of humour and lively interest in teachers' rights. I always admired Terry's intelligent contributions to Winnipeg Teachers' Association meetings. Gayle, I am so sorry for your family's loss. - Posted by: Jean Ogren (fellow teacher) on: Sep 29, 2021

I am saddened to learn of Terry's passing. He was a man much admired by the teachers of Manitoba. He was an excellent president of the Manitoba Teachers' Society and coached me when I became president and he was past president. At that time he was a heavy smoker who was struggling to give it up. We shared a room at a conference in Stockholm and he always went outside to smoke, an act that illustrates his concern for others. He was a role model for me and many others. David Turner - Posted by: Dr. David TUrner (Former union colleague) on: Sep 29, 2021

Dear Gayle, Sarah and Maureen, We were so sorry to hear of Terry's passing. Terry was a passionate educator and always on the side of the underdog. I was often in awe of his knowledge of procedure and policies. at WTA meetings. I used to think how does one get that smart? Terry's hard work benefited our working conditions and our quality of life. How grateful we are to him for these things. His wry smile and mischief making lightened many a conversation. We've lost a good man. Our thoughts and heartfelt sympathy are with you. We are unable to attend the gathering on Wednesday but our thoughts will be with you. Lori and Wally - Posted by: Lori Tighe and Wally Stewart (Colleagues ) on: Sep 28, 2021

Mr Clifford taught me math at General Wolfe School, I remember the ever constant smile on face and patience. - Posted by: Susan Mistelbacher (Student at General Wolfe) on: Sep 28, 2021

I knew Mr. Clifford as a teacher at General Wolfe. He was not a teacher of mine, but I'd met him and had some interesting conversation's with him. He'd asked me one day if he could rent out our garage to him, (we lived at 596 Alverstone) just a stone's throw from General Wolfe......so he could plug-in his jalopy as he put it. No problem. He seemed like a very nice man. It's always sad to see men of character somehow taken from all of us. My condolences to the family. - Posted by: Harry Roller (Student at General Wolfe) on: Sep 28, 2021

Mr. Clifford taught me grade 12 math as part of an accelerated class (we were in grade 11) in 1980. He and I shared laughs by each making careless errors (my writing was about as clear as his!). Like most of the best teachers, he challenged us because he had high expectations that he knew we could meet, and we became determined not to disappoint him. Simon might recall being in grades 7 and 8 with me before he left for a private high school. I will always remember Mr. Clifford's grin when he told us of having sent circular slide rules to school with his sons when their own high school math teacher wanted slide rules used instead of calculators. I send my deepest condolences to all. - Posted by: Jennifer Veitch (Student - Gordon Bell) on: Sep 28, 2021

I fondly recall Mr. Clifford when I was a student at General Wolfe School and later as a teacher participating in math inservices given by him. In one particular workshop, I was the only attendee. I thought Terry would send me home, but he carried on with the workshop as though he was teaching a group pf us. Needless to say, I received his undivided attention. He definitely enjoyed his job. So sorry to hear of his passing. My heartfelt condolences to his family. - Posted by: June Pospishell (fellow teacher) on: Sep 28, 2021

We met Terry & Gayle when we bought our 1st home in 1983. As far as neighbours go, we hit the jackpot and couldn't have asked for better neighbours. Our daughters grew up and played together, we even made a friendly neighbour gate between our two properties so the kids could play together in either yard. They had the treehouse & sandbox and we had the play structure. Terry will be sadly missed by our family and we will be here for Gayle whenever she needs any help. May God bless this family at this difficult time. RIP Terry 🙏🏼 - Posted by: Dan & Janet Tomchuk (Neighbours) on: Sep 28, 2021

Dear Gayle & family. My deepest sympathy in the loss of dear Terry had such a great sense of humour and enjoyed our brief times spent with him. Death leaves a heartache no one can heal but Love leaves memories no one can steal. And to live in the hearts of those you leave behind is to never die and Terry will live on in all your hearts forever. Love & Hugs Marlyn - Posted by: Marlyn Harding (Friend ) on: Sep 28, 2021

Dear Gayle, my sincere condolences to you and your family. I always enjoyed talking to Terry on his many walks at Royal Lake and at the annual corn roasts/bbqs with all the cottagers. May loving memories of Terry help you through this difficult time. - Posted by: Beverley Collins (Former cottager) on: Sep 28, 2021

My heartfelt condolences to the family. Mr. Clifford was my home room and math teacher at Gordon Bell high school for the years 1973-74. An amazing teacher who could reach a rambunctious bunch of young teenagers with his wit and humour and not to mention an amazing throwing arm he used to throw chalk and he never missed. Mr. Clifford was one of a few people who really made an impact in my life in being a mentor as well as a math teacher, he was instrumental in keeping us out of "gangs" and in shaping young, naive children to be responsible contributors to society. I for one am grateful for having had Mr. C as a mentor. Thank you❤️ - Posted by: joe missalino (Student) on: Sep 28, 2021

Sending our loving and heartfelt condolences. - Posted by: Ken and Linda Boughton (Friends) on: Sep 28, 2021

I was a colleague of Terry's for many years. His wisdom, sense of humour and experience in union politics certainly left a positive impression on me. I offer my sincere condolences to his family. - Posted by: Donald Teel (Former colleague) on: Sep 26, 2021

Mr. Clifford was a great math teacher! I was always late for class so he always called me "the late Jocelyn Walker". The even bigger joke between us was me always asking when we would ever use any of this useless stuff - and then I became a professional accountant. Yup, he was so right, the stuff he taught us did come in handy. Thank you Mr. Clifford for that. - Posted by: Jocelyn Walker (Student- Gordon Bell) on: Sep 26, 2021

Mr. Clifford was my home room teacher at General Wolfe Junior High School in the late 1960's for grade 7 and grade 8. He was the coolest teacher I have ever had..! Rest peacefully now Mr. Clifford..... - Posted by: Craig Pospishell (student) on: Sep 25, 2021
Email Alerts
Sign up for free email alerts of new obituaries for specific people, towns & more.

Voyage Funeral Home
220 Hespeler (Map)
Ph: 2046683151 | Visit Website
❮ Go Back to Listings