Search:

Winnipeg Free Press Passages
All Titles
Notices are posted by 10 am Monday through Saturday

❮ Go Back to Listings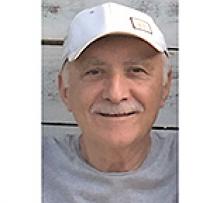 ALLAN WAYNE DELAVAU
Date of Passing: Oct 06, 2021
Send Flowers to the Family
Offer Condolences or Memory
ALLAN WAYNE DELAVAU

Allan Delavau's spirit was set free from his body at 9:09 p.m. October 6, 2021 at St. Boniface Hospital, at the age of 73. His last ride recorded on Strava told us the place that his heart stopped on October 2, 2021. He was riding home after watching his son's slow-pitch team win in the final inning of their play-off game! We are thankful he was resuscitated, so that we, his family could spend some time with him and say our goodbyes at his bedside.
We know that Allan was extravagantly loved by God and we trust that he knew this to be true when he met Jesus, at his favourite place on the bike path. He will be sorely missed by his loving family, wife Jennife; son Nicholas; daughter Emily and pooch Lacy, who were loved by him beyond words. His three brothers, (Laurence, Randy and Jeff) and his sisters-in-law, (Darlene, Elaine and Sandra) and their families mourn his loss deeply. He loved Delavau get-togethers. Jen's family are also mourning his loss, as he was well loved by them and many others. He was predeceased by his parents, Ray and Rhea.
Allan was a teacher for 27 years and many students from St. James and Charleswood may remember him. He helped with the Oak Park Raiders football team for many years. He loved teaching, but retired at age 55 to be a stay-at-home dad, which he considered to be the best job ever. He was always there for his kids, lovingly guiding, protecting and teaching. He insisted that they go to French Immersion because of his dad's French heritage. He loved going to parent/teacher/student conferences especially at Oak Park, where he taught for many years. He was such a proud dad, supporting his kids in anything they wanted to pursue. Allan was a night-owl. He stayed up late and often greeted Nick and Em when they came home from being out with friends, wanting to hear the details! He cherished time he could spend with his children and loved to keep in touch with them when they were away from us.
Allan liked nostalgia: vintage cars, cameras and photos, but he also loved to be up-to-date on the latest gadgetry computers and cell phones. He liked to have a clean vehicle and bicycle. The last few years, he used his bike for transportation, clocking nearly 2500 kms this past year. Allan was an avid sports fan, playing and watching basketball, baseball and football. He had a spreadsheet for everything! Loved to research before purchasing anything. He liked to garden with Jen and kept his lawn immaculate. He was a carrot farmer extraordinaire and was always coming up with new ideas for our yard. He loved John Prine music and mourned John's death in 2020. He identified with many of his lyrics and loved his guitar picking!
Lately he became more aware of and deeply concerned with the effects of the Indian Residential school system on Indigenous people and one of the last things he did was to participate in the Orange Shirt Day March on September 30. Allan was a generous man, first to his family and then to the community, to support causes to combat poverty and aid in disasters. He believed in the guaranteed minimum income to combat poverty. He didn't hesitate to chat with someone who appeared in need and give them gifts of cash. (He would be mad that I mentioned this…sorry Allan, I really admired your generous spirit). If you want to honour Allan's memory, may I suggest making a donation to an organization that helps educates people regarding Truth and Reconciliation, or combats poverty.
If you want to think of Allan, take a bike ride (wear your helmet) and stop for a medium twist ice-cream cone at the Park Café take-out window in Assiniboine Park. The family is organizing a private family gathering by invitation only to celebrate his life.
Allan, we will miss you terribly…we are being held up by the strong arms of God. We are so thankful for all the support and prayers for him and for us as a family. We are thankful to the person who found Allan and called EMS, Grace Hospital Emergency and St. Boniface Hospital ICMS staff.
As published in Winnipeg Free Press on Oct 09, 2021
Condolences & Memories
(18 entries)
Dear Jen & Family, we are so very sorry for your loss! We started praying for Allan after we received the first prayer request. We prayed for healing but mostly we prayed for salvation! God always keeps His promises, as the obituary mentioned that Allan did meet Jesus! Praise the Lord!! Take comfort in knowing that Allan is in Heaven and you will meet again! Cherish the memories you built together! We will continue to pray for you! God Bless and Take Care, Marlene & Gary Cox - Posted by: Marlene Cox (Friends from church) on: Oct 16, 2021

Jennifer, so sorry for your sudden loss. Our condolences and thoughts to you and family. - Posted by: Kevin Kameda (Cousin) on: Oct 13, 2021

We send our Deepest Sympathies to Jennifer, Nicholas and Emily and Allan and Jennifer's families at the loss of such a wonderful man. Allan and Jennifer welcomed us as neighbours with open arms when we moved into Hunterspoint Road just around the corner in March 2011. They helped us in so many ways including their kindness and hospitality to Ammama (Jeevan's Mum). Allan has such a warm, calm and generous spirit and you could see in his eyes how much he adored Jennifer and his beautiful children. Our favorite memory of Allan is our Cuban trip in January 2018 watching Allan and Jeevan smoking Cuban cigars lying on the beach totally relaxed and happy. Rest In Peace our dear friend. Love Jeevan, Vino, Ammama, Chloe and Ella - Posted by: Vino Xavier and Jeevan Easwarapatham (Friends ) on: Oct 13, 2021

Jennifer is one of my very best friends.💞 We met in OT school way back in 1988.. and we have maintained a strong and beautiful friendship throughout the years..I met Allan through Jennifer and the minute I met him I knew he was Jennifer's soul mate and I was thrilled that she met such a gentle, caring and compassionate soul that matched her own beautiful soul. Jennifer, my sweet and dear friend, you could not have chosen a better husband!! These are the wonderful memories my husband Mark and I have of Allan... his gentle, kind, generous spirit (allowing us to pick from their raspberry patch until our hearts were content); his patience and sense of calm, even when talking politics in a time of global upheaval and uncertainty (could never imagine him losing his patience or cool); his cooking skills and warm hospitality (so many yummy shares during our visits from our home in Tennessee on the way to and from my native land of Saskatchewan) We loved sitting around the long table in their back yard with all our wonderful friends in the Peg, eating homemade goods); his love and tenderness toward Jennifer, Nicholas, Emily and Lacy ( we are so thrilled he chose early retirement to share more time with his family.. best decision ever.. his family is so blessed because of this!!) He was just so easy to be around and there was a beautiful sense of genuine interest and concern for all things good and right. One of our favorite memories was in the summer of 2019 when Jennifer and Allan took Mark and I on a bike ride through the Assiniboine Forest.. it was an absolutely beautiful day filled with warm air and sunshine and the familiar smell of prairie grasses and woodland. We stopped to visit their beautiful community garden and we stopped at the Mennonite University to view an art gallery showing. Allan, being the responsible one of the bunch, made sure he locked the bikes up securely around a big metal pole.. at the end of the gallery tour when we came to get the bikes, Allan was looking perplexed as he was twisting and turning the key to unlock the bikes.. Apparently the key did not match the lock! Oh dear what shall we do? Someone... I think it was Jennifer, said "hey.. just lift the bikes off the pole" ..or maybe the pole was loose and we took it up out of the ground.. can't remember..anyways that did not solve the problem because Allan was determined that no one should steal the bikes and so locked them to each other as well.. We eventually enlisted the help of some lovely fellows in the welding shop who were able to cut the lock off.. and we all went merrily on our way home, making one more stop to pick Saskatoons. Allan was feeling bad about the whole ordeal, but we were feeling great about it and told him so.. it just made for a great story and memory.. we shared a great laugh and still laugh about it when we reminisce on this very perfect day the four of us shared.. Thankyou Allan for adding a lot of spice to our day.. We love you all and wish we could be with you to share time to celebrate this beautiful life that was lost too soon.. please know we are with you in love and spirit.. Always.. Mark and Lora Williams - Posted by: Lora and Mark Williams (Close friends) on: Oct 11, 2021

I was a colleague of Allan for many years at Oak Park High School. He was liked and highly respected by his students and fellow educators. He had a subtle humour and was a great communicator. After we retired from teaching we ended up playing on the same competitive league slowpitch team. Allan Was a very good ball player and a great teammate. Allan was an all round athlete and continued sports activities for most of his life. He never tired of talking about his family and always inquired into mine. It was an honour to know him. Gene Oswald - Posted by: Gene oswald (Former colleague and teammate) on: Oct 11, 2021

Jennifer, Nicholas & Emily—we are so sorry for your sudden, profound loss. Wishing you strength, comfort and peace as you reminisce, share stories and remember the love.🙏 - Posted by: Marlene & Baj Permanand (Neighbours) on: Oct 10, 2021

So very sorry to hear this sad news Jenn. My thoughts and prayers are with you all. - Posted by: Lori Chase (cousin) on: Oct 10, 2021

I was extremely saddened to hear this news. Al was a genuinely good guy and a caring colleague - we had many great conversations over the years. He was always a strong advocate for all who faced difficult challenges in learning and life. Gone too soon, my condolences, rest In peace, Al Bush - Posted by: Al Bush (Former Colleague) on: Oct 10, 2021

I'm so sorry about Allan. He was a major influence in my life. He was my mentor when I first started teaching. I also coached and played vb with him . He was a very good athlete. We had so much fun working together and playing/coaching sports. Allan was also the Godfather to my second son Connor. My three boys called him Uncle DZ. God Bless , Ron - Posted by: Ron Hutsal (Past friend and colleague) on: Oct 09, 2021

Mr. Delavau was my grade 10 math teacher at oak park - I remember him as a kind man and a superior educator who made learning abstract and difficult problems enjoyable and fun. My condolences to his family. - Posted by: Andrew lovatt (Former student) on: Oct 09, 2021

So sorry to hear of Allan's passing Jennifer. My deepest condolences to you, Nicholas, Emily and your entire family. I know that Allan's memory will live forever in your Heart and in your memories. Be strong and take care of yourself. 🙏🏻 - Posted by: Carolyn Isliefson (Jeff's sister-in-law. ) on: Oct 09, 2021

So sorry to read about Allan's passing. We send our sympathies to all of your families. Wonderful that you could say your goodbyes. Thinking of all of you. ❤️Shelley and Darryl - Posted by: Shelley and Darryl Pratt (Friends) on: Oct 09, 2021

Our condolences to Jennifer & family as well as all the Delavau brothers and families. So sorry for your loss, much too soon. Our thoughts are with you at this time. Nice that you have a lot of fond memories to cherish. Cousins Heiko & Bernice. - Posted by: Bernice & Heiko Diddens (cousins) on: Oct 09, 2021

Mr. Delavau was my neighbour for many years on Dumore, as well as my high school math teacher. As a math teacher, he was incredibly gentle in his approach (but firm when necessary), and had the patience of a saint. I struggled in math and often felt a lot of anxiety about the subject. He took a lot of extra time to help me, not only with the subject matter, but with positive reinforcement and a calm demeanour. I was lucky enough to have him all 3 grades of high school. He is the reason I was able to achieve a high enough mark in grade 12 for university acceptance. Having him as a neighbour was also humorous at times. I can remember walking down the street to go to a friends house and him coming out of his front door, hollering "shouldn't you be studying for your math test young lady?". I told him I was going to study with my friend and he just laughed. He even came to our door once to talk to my parents and offer extra help, making sure they knew what was going on. In my adult years I was lucky enough to see him on the street and loved chatting and catching up. I am so profoundly sorry for your loss. The world lost a gentle, kind and caring soul. - Posted by: Michelle Wren (Neighbour/student ) on: Oct 09, 2021

So sorry for your loss, Jen and family. Our thoughts and prayers are with you all. - Posted by: Maureen (Cousin) on: Oct 09, 2021

Mr. Delevau taught me at Charleswood Junior High and then went on to teach with my dad at Oak Park. He was always so involved with the students and activities in my time with him as a student but I knew through my dad that continued at OP. He was one of those teachers that kids gravitate to because you knew he was genuine in everything he did with you. I am so very sorry for you loss and May all the memories you have created together keep him close. I hope that he is now able to have a bike ride with my dad. - Posted by: Tracy Turner (Former student) on: Oct 09, 2021

I am sorry to hear of your loss Jen. Allan was a lovely man. I remember him from Oak Park High School. Grant Wuckert, my husband would invite him to come sailing with us at Northern Harbour. He loved being out on the water. I also remember when he met you. We were happy for him. He was looking for the right partner and certainly found the right one in you. I could see how content and settled he had become with his new found love. I also remember seeing Allan at Dieppe School visiting his children many times. He was definitely a devoted father who loved to talk about his children and how well they were doing. I am glad you and your family have so many fond memories of Allan. Those will never die. Doreen Wuckert - Posted by: Doreen Wuckert (Neighborhood friend.) on: Oct 09, 2021

Mr. Delavau was our Science teacher at Deer Lodge Junior High School in the mid/late 1970's. Meteorology and environmental studies were obviously passions of his judging by the fact that his classes got us outdoors as often as possible. He could make sense of the most abstract concepts and make them understandable and relatable to almost anyone....the mark of a born educator. Never saw him since school but will fondly remember his class and his patience and wit always! He touched many lives and shared his wisdom with a great many young minds. Respect, always and condolences to his many friends and family. - Posted by: Mike Fleury (former student) on: Oct 09, 2021
Email Alerts
Sign up for free email alerts of new obituaries for specific people, towns & more.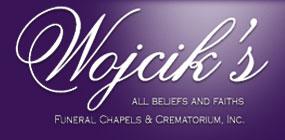 Wojcik's All Beliefs & Faiths Funeral Chapel (Portage Avenue)
2157 Portage Avenue at Sharp Boulevard (Map)
Ph: 2048974665 | Visit Website
❮ Go Back to Listings