Search:

Winnipeg Free Press Passages
All Titles
Notices are posted by 10 am Monday through Saturday
❮ Go Back to Listings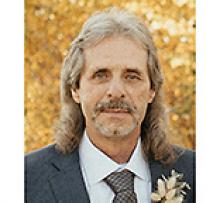 BERNHARD (BERNIE) GMITEREK
Born: Mar 06, 1960
Date of Passing: Dec 01, 2021
Offer Condolences or Memory
BERNHARD (BERNIE) GMITEREK

It is with great sadness and broken hearts that we announce the tragic and instant passing of our dear sweet humble Bernie on December 1, 2021.
Loved and forever remembered by his wife Lynn, daughter Krista (Matthew Bettencourt) and daughter Jocelyn (Luke Friesen). Also left to mourn his passing is his Park Manor Care family past and present, sisters and brothers-in-law, nephews and nieces: Cindy and Guy Korell (Brady, Brittany, Kelsey), Kimberly MacIntyre (Jessica), Kenneth MacIntyre with Lindsay (Jayla, Janessa, Jorja). Bernie was predeceased by his mother Clara (Klara) Gmiterek and brother Bernhard Zehring who passed away at the age of six in Quebec upon entering the Country in 1959 with both parents. Bernie was also predeceased by his mother and father-in-law Patricia and George MacIntyre.
Bernie was born in Winnipeg, Manitoba March 6, 1960 to Klara and Bernhard Zehring shortly after they had immigrated from Germany. Unfortunately, his mother and him were alone shortly thereafter and his mother did the best she could to provide for them in a new country with a language barrier and no family. She was protective of her "Sonny" as she called him and one would understand why. We truly know that Bernie became the man he was because of the early life his mother and him endured. Having a roof over your head, food on the table, and a clean home was all that they had and were grateful for that. His mother prided herself on living decent and that is why Bernie was who we knew him to be. Bernie was adopted by Edward Gmiterek, by his mother's second marriage.
Bernie and his mother found their way to the Seventh-day Adventist Church in his teenage years truly by the grace of God. The church is where they learned of the strength and eternal love that our heavenly Father can provide. A new beginning it was for them when they put all things in God's hands through prayer and the study of scripture. God did work in his life and shortly thereafter he became employed by Park Manor Personal Care Home in Transcona which is operated by the Seventh-day Adventist Church. Park Manor provides care to residents by offering love, peace, compassion, hope and empowerment as Christ would have. A young Bernie in his first labour blues started his 40-year career as the Director of Maintenance on March 23, 1981. Bernie always introduced himself in his early years as "Hi, I am Bernie Gmiterek, Director of Maintenance of Park Manor Personal Care Home". He was so proud of his title and he said it out loud. Bernie was a steadfast to the home and worked tirelessly to accommodate any resident or family's request. He felt strongly that anything that could make the home better was an endeavor worth pursuing. He always came home with endearing stories of residents and staff. He always stopped to say a kind word, make a joke, give a hug, kibitz with them in ways that are too many to mention. He simply was never short of a silly gesture. No one will forget his mother's old wig on the styrofoam head in his shop for the guys to be humoured. This is the kind of silliness that carried on at home and at work. Many times, at the end of a workday he came home with a story of how he got a smile out of a resident. Playing Santa Claus, a couple of Christmas' ago Bernie had all the jokes flying like Mrs. Claus is feeding me too much, need to go on a diet, come sit on my knee young lady. A resident's mother had told him it was so good to see her mother smile and laugh that day as it had been a long time that she had. Many residents called Bernie their son. They would say they liked his smile, his hair, his hardworking ways and much more.
Bernie was a father to his two beautiful daughters, Krista and Jocelyn. He was their Pops; they were his Buds. When his girls came into this world Lynn saw his tears of joy and that was the beginning of what we came to know as a loving, caring, patient, giving and ever-present father. Bernie provided for his family, he loved attending his daughter's events, encouraged them when disappointed, talked to them on the edge of their beds when they were troubled and he was proud as punch to socialize amongst other parents. Bernie set the example of a Christian home for his family. He wasn't the cook in the home. He left the cooking to Lynn and he did the grace. Bernie always said the highest compliment he ever received was when people would say to him "Is that your daughter, you and your wife should be proud". His girls had work roles at Park Manor in their early working years. He was so very proud of their work ethic and manners.
Bernie played hockey in his younger days with the Church league and enjoyed playing "stick and puck" in his older years. He was beginning to grow fond of golfing. He was a fan of the NFL and NHL. He got his girls to join him for the games and he got them hooked at a young age. There were many happy dances in his mancave whenever his team pulled off the big play or the big win. Bernie's Packers and Patriot sweatshirts were his clothing of choice after his blues came off at the end of a day. He had a deep passion for his yard. His grass was perfection and he loved to plant trees, shrubs and flowers. He truly got this passion from his mother who always saw the beauty in all things that grow. He wasn't a man of travel because he found pleasure in his home, family, and simple things like a bike ride. A rented cabin and some fishing off a rock with his Jocelyn and a paddleboard experience with his Krista made for a great vacation.
Bernie was a friend to so many. He nurtured young adult men who worked under him every summer as his ground keepers and he saw them grow into their future. Bernie had an excellent and respectful relationship with his co-worker Joshua Schick who was a constant friend in and outside of work. Park Manor co-workers past and present formed his largest pool of friends. He had Church friends, strong relationships with his neighbours, built relationships with his daughter's friends (nicknamed them all) and their parents.
Bernie spent early years working extra with his father-in-law at his trailer business because of the fatherly bond he found. Bernie used the money to provide extras for Lynn. He was the good and decent husband she prayed for. He put Lynn's needs first. Always encouraged her to do what brought her happiness, always beside her, supported her emotionally, cared for her when she was sick, made her smile and gave her the life she always saw herself as having. She had a good man by her side for 33 years, children and a warm family home thanks to God's plan.
Sleep well and wait for me my loving husband
You are forever in our hearts Pops

A funeral service will be held Monday, December 13, at 11:00 a.m. at the Henderson Highway Seventh-day Adventist Church, 1314 Henderson Highway, Winnipeg, Manitoba by invitation only due to Covid restrictions. We ask that you join the service by Live Stream by going to Bernie's memorial page at seasonsfunerals.ca and clicking on the photo and video tab. The service will be available for 60 days on their website.
In lieu of flowers, we would ask that you consider making a donation to Park Manor Care Home, 301 Redonda St., Winnipeg, MB R2C 1L7, so that Bernie's passion for the care continues.
As published in Winnipeg Free Press on Dec 11, 2021
Condolences & Memories
(15 entries)
I see your picture every day saying, you are there and I am here, a distance that one day I know will no longer be. You left our hearts full, nothing unsaid, your love carries us but your absence is hard to face every day. Our Lord and Savior comforts me. The last words you said to me on the phone shortly before you passed were "don't worry about me Honey I'll be home late". I won't worry Honey. I know you are home. The girls and I are blessed you were ours. Sleep well my loving husband. I only cry when I pray Only God knew that you could not stay I don't want others to see my pain So I smile and fool them on the days it rains - Posted by: Lynn Gmiterek (Loving Wife) on: Dec 01, 2022

Dear Lynn and family, I just heard of Bernie's tragic passing today. I send my deepest condolences and prayers for you and your family. - Posted by: Colleen Read (Friend of the family ) on: Mar 23, 2022

Lynn and family. We are sorry to hear about Bernie. I know we lost touch but we thought of you often. Take care Lynn, hopefully we can get in touch again. Roz and Kel - Posted by: Rosalind McIntyre (Friend and neighbor) on: Mar 07, 2022

Lynn and family. So sorry to hear about Bernie. I know we lost touch but we often thought of you and the good times we had. Take care Lynn. - Posted by: Roz and Kel (Friend and neighbor) on: Mar 07, 2022

Loved working for Bernie, he was the man. Thanks for all the great laughs and memories in the shop. Gonna miss you bro. - Posted by: Rich Nieckarz (Co-Worker) on: Feb 21, 2022

Lynn, my thoughts are with you an your family as you go thru such a sad time in your life. Know that I'm sending prayers of support for all of you. He wall always be in your heart. Much love Sharon Ryman - Posted by: Sharon Ryman (Childhood friend ) on: Dec 20, 2021

Lynn, my thoughts are with you an your family as you go thru such a sad time in your life. Know that I'm sending prayers of support for all of you. He wall always be in your heart. Much love Sharon Ryman - Posted by: Sharon Ryman (Childhood friend ) on: Dec 20, 2021

When I lived in Winnipeg during the early 1980s, I was a friend of Bernie's from church, and also a teammate on the Steelers hockey team in the North East Hockey Association. Not only was Bernie a great person he was an exceptionally talented hockey player with one of the hardest slapshots around, his shot once broke the bars on my goalie mask. I remember his humor, honour, integrity, work ethic, and the honest way Bernie approached life, I moved to the U.S. years ago, but I always remembered Bernie as one of my favorite people at the Henderson church, and a great friend and teammate, - Posted by: Ed Guthero (Friend hockey teammate) on: Dec 18, 2021

To Lynn and family. So very, very sorry. We will miss Bernie so much! God bless. Frances Honke (East Park Lodge). - Posted by: Frances Honke (Friend) on: Dec 13, 2021

Dear Lynn, we cannot put into words of how deeply saddened we are to hear of you losing your sweet Bernie. We offer our deepest condolences to you and your family at this incredibly difficult time. Please know that we keep you in our hearts and prayers. Most sincerely, Christine and Dave Henry - Posted by: Christine and Dave Henry (Friends) on: Dec 12, 2021

Very sad to hear of this tragic loss. You are in our thoughts and prayers. With love from Linda, Glenn and Kaylee Guenther. - Posted by: Kaylee Guenther (Family friend ) on: Dec 12, 2021

To My Dear Friend Lynn, Russ and I are deeply saddened to hear of Bernie's tragic accident. Even though we've never met Bernie, your words depict what a wonderful, caring, and supportive Father and Husband he was. He will also be sadly missed by his co-workers and patients of Park Manor he made smile and laugh. May God surround You and Your Family with his immense strength. Cherish your 33 years of Marriage and all the memories you have for Eternity. May God Bless your family and two beautiful daughters and son-in-law. Love Cathy & Russ Krawetz (nee: Simpson) - Posted by: Cathy & Russ Krawetz (Friends from Transcona) on: Dec 12, 2021

So very sorry for your loss. A life well lived and taken away too early. May God give you comfort and peace in the days ahead. We will see you again in the promised land. Brenda worked at Park Manor with Bernie for a few years. Bill used to play hockey with Bernie. Fond memories of the past. - Posted by: Bill & Brenda Hodgins (Former co-worker and church friends) on: Dec 11, 2021

Our thoughts and prayers are with your family in this time of sorrow! - Posted by: Myles and Sue Nelson (Friend) on: Dec 11, 2021

Dear Lynn and family, We were so grieved to hear of Bernie's tragic passing. You have our condolences and prayers. We pass on a hug and a tear. Please know that he is in the Arms of the Angels and will be waiting for you at Heaven's Gate. In Friendship - Raymond and Debbie Kashuba - Posted by: Debbie and Raymond Kashuba (Friend of the family) on: Dec 11, 2021
Email Alerts
Sign up for free email alerts of new obituaries for specific people, towns & more.
❮ Go Back to Listings