Search:

Winnipeg Free Press Passages
All Titles
Notices are posted by 10 am Monday through Saturday
❮ Go Back to Listings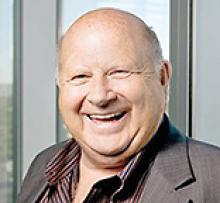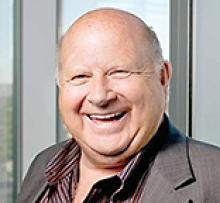 ROBERT (BOB) BRENNAN
Date of Passing: Dec 15, 2021
Send Flowers to the Family
Offer Condolences or Memory
ROBERT (BOB) BRENNAN
CA, FCA, LLD, OM

With his loving family at his side, Bob passed peacefully on December 15, 2021, at the St. Boniface Hospital.
Bob is survived by his spouse Doreen, children, Bonnie Cadieux (Paul) and Bobbi Brennan (Suzanne); grandchildren, Sydney, Olivia, Jack, Kelsey, and Breanna; sister Shirley; and numerous nieces and nephews.
He was predeceased by his parents, Walter and Olive; brother William (Bill); and brother-in-law Ken Busby.
Bob's entire life is testament to the power of hard work. In 1964, after receiving his chartered accounting degree from the University of Manitoba, he was hired by Manitoba Hydro into the role of Internal Auditor. Recognized for his focus, commitment, and absolute integrity, he progressed into increasingly senior management positions during his 47-year career there. In 1990, Bob was promoted to the position of President and CEO of Manitoba Hydro, a position he held for 21 years until retiring in 2011.
As President and CEO, Bob provided not only the leadership, but also the vision, that positioned and fostered Manitoba Hydro's growth and development during his tenure. With foresight, he spearheaded and successfully concluded the purchase of the DC transmission and converter equipment assets from the Government of Canada. In addition, under his leadership, Manitoba Hydro acquired Centra Gas and Winnipeg Hydro, significantly increased its energy exports, and introduced one of North America's most successful demand management programs, known as Power Smart. He was also instrumental in the re-location and construction of the downtown Manitoba Hydro Head Office at 360 Portage Avenue in Winnipeg; this building is internationally recognized for its innovative energy-efficient design and it is considered a model of how to take green office architecture from concept to reality.
Bob was immensely proud of his relationships with Northern Manitoba communities. He oversaw efforts to deal with the past, by addressing adverse impacts from hydroelectric development and by doing so, paved the way for the future. In that regard, he established ground-breaking partnership agreements with First Nations peoples in Manitoba for the Wuskwatim and Keeyask projects.
Bob was, without fail, authentic and approachable. He was always happy to talk to employees and any Manitobans about Manitoba Hydro, community, environmental, and other issues, and to not just hear, but also to listen to, their views. His door was always open for anyone who wanted to share ideas with him. Bob was recognized for his respectful approach to labour relations and he proactively sought to build and maintain positive relations with Manitoba Hydro's unions and other employee group representatives. He sought the best for everyone involved in any discussion and decision.
Along with his accessibility and his respect for others, Bob was well known for his keen sense of humour, all qualities that endeared him to those with whom he interacted.
During Bob's term as President and CEO, he was proud in establishing Manitoba Hydro as a community leader, not only as a financial resource for various non-profit and social initiatives, but also by promoting the volunteer efforts and awareness of its employees.
Profoundly aware of his opportunity to give back and always eager to do so, Bob directly supported - with donations, time, or professional counsel - various organizations, including the Riverview Health Centre Foundation, the Canadian National Institute for the Blind, the Young Men's and Women's Christian Association, Hospice and Palliative Care Manitoba, the Manitoba Museum, the Vintage Locomotive Society, and many other worthy entities. He continued to work for various charitable organizations even after his retirement and he remained actively involved in Clubhouse Winnipeg and Fountain Springs Housing until his passing.
In 1999, Bob was elected a Fellow of the Chartered Accountants for meritorious and conspicuous service rendered to the profession. In 2012, he received an honorary Doctor of Laws degree from the University of Manitoba. In 2014, Bob received the Order of Manitoba, which honours Manitobans who have demonstrated excellence and achievement, thereby enriching the social, cultural, or economic well-being of the province and its residents.
Bob was an avid hockey, football, and boxing fan. He also greatly enjoyed his cottage at Laclu and he relished the time he was able to spend there after his retirement. Bob also had a love of cars; he would ensure that his car, no matter which one, was always freshly washed.
Beloved spouse, father, grandfather, sibling, friend, and mentor to so many, Bob will always be remembered as a man who, without fail, celebrated the good in this world and never stopped trying to make it even better in any way he could. Always grateful, Bob left an indelible mark upon the lives of so many. He led by example and he has left so many lives better as a result.
A private family funeral service will be held at the Holy Trinity Anglican Church in Winnipeg when Covid restrictions abate. A larger gathering with friends and family will occur when allowed, and an announcement will be published in the Winnipeg Free Press.
In lieu of flowers, please consider a donation to a charity that Bob was involved in, or to a charity of your choice.
He had an extraordinary level of
individual excellence and achievement and
his light is already missed.

LECLAIRE BROTHERS
475 Provencher Blvd.,
In care of arrangements, 204-775-2220
Publish Date: Dec 31, 2021
ROBERT (BOB) BRENNAN

Bob passed away peacefully, with his family at his side, on December 15, 2021, at the St. Boniface Hospital.
Bob was a former President and CEO of Manitoba Hydro.
Funeral arrangements are pending and a longer obituary will follow in a future edition.
LECLAIRE BROTHERS
475 Provencher Blvd.,
In care of arrangements. 204-775-2220
Publish Date: Dec 18, 2021
As published in Winnipeg Free Press on Dec 18, 2021, Dec 31, 2021
Condolences & Memories
(39 entries)
I met Bob at the Manitoba Schizophrenia Society (now Peer Connections) Iris Gala quite a few years ago (a very expensive Gala to fundraise). We were bidding on auction items. Bob showed great inclusiveness to speak with someone like me--he just met--who has mental illness. A nice friendly intelligent gent in a cut throat profession that is neither always polite nor respectful to people with different values than the large business institutions. - Posted by: David Albert Newman (Friend) on: Jan 27, 2022

Sending our condolences, thoughts & prayers, to all of you. He was such a good man, & good friend, to our dad, Richard, ("Dick") Leask. Dad just loved, & respected him, so much💗 Sincerely, The Leask family - Posted by: Kera Leask Prymak (Dad's friend. Together again 💗) on: Jan 15, 2022

It was an honour to work for such a devoted man. Bob found value in what everyone had to offer and had a set of values you had to respect. He managed a utility that assumed the city electric utility as well as the provincial gas utility and met the challenges with full respect for the fundamental differences. Bob found the time to understand the issues of shift workers, northern workers, and the First Nation Communities. His support for the Inter Utility Hockey Tournaments, American Power Dispatchers Association, Manitoba Disaster Management Committee, were very appreciated over the years. Bob was approachable and he valued relationships with employees throughout the corporation. Condolences, he was a great man. - Posted by: Darrell Cockerill (Co worker) on: Jan 06, 2022

Bob will surely be missed by all of those who worked alongside of him. He truly had interests of the corporation at heart, but never at the expense of his fellow employees. His good humour and laugh would rock head office. He always took time to meet with employees, suppliers, contractors and customers. He was a significant promoter of volunteerism and a generous supporter of many local organizations and events. His office was always available to anyone at any time and he was happiest when interfacing with staff on the front line. His kind and honest attributes will be missed by all who interfaced with Bob. My condolences to Doreen and his family. - Posted by: Al Snyder (Co-employee) on: Jan 05, 2022

Prior to my retirement from Manitoba Hydro in 2000, I was fortunate to have spent my last five years as Assistant to Bob Brennan -- and all I can say upon hearing of Bob's passing is "what a man!" Bob's work ethic and long hours were legendary -- he undoubtedly loved his job, and was able to deal with even the most complex issues calmly and rationally. Trying to keep up with such a man was a challenge, but one I am so grateful to have had. My wife, Dale, and I extend our sincere condolences to Doreen and to Bob's family -- he will be missed. - Posted by: Doug Aitken (Retired Manitoba Hydro employee) on: Jan 01, 2022

I witnessed and example of Bob's kindness on a flight from Vancouver to Winnipeg. Bob and Doreen were in row 1 in business class. My wife and I were across the aisle and in row 2. We were both returning from vacation. As we approached Winnipeg, the flight attendant announced that there was a passenger near the rear of the plane with a tight connection in Winnipeg. She asked that everyone remain seated once the plane docks and the seat belt sign is turned off to allow the passenger to exit the plane first so she could make her connection. Of course people often ignore such a request and Bob knew that. So he volunteered to trade seats with her. The CEO of Manitoba Hydro went to the back of the plane and the passenger took his seat and had a nice chat with Doreen as the plane began its descent. She was the first one off the plane and Bob was near the last. This gesture tells you what kind of man Bob was - kind, caring and thoughtful. Condolences to Doreen and the rest of Bob's family. - Posted by: Hal Ryckman (Business colleague) on: Jan 01, 2022

Bob was recognized as a tremendous leader, humanitarian, down to earth, and an inspiration to all. He will be missed and always admired by those that knew him. - Posted by: Greg Popoff (Coworker) on: Dec 31, 2021

Bobbi-My deepest sympathies on the loss of your father! My mother passed December 14th, this year as well. Grief is painful. - Posted by: Bettysteeves@ hotmail.com (Former co-worker of Bobbi) on: Dec 31, 2021

I have many wonderful memories of Bob! My brother Ken married Bob's sister Shirley (after whom I'm named) and there were numerous family gatherings throughout the years with the Brennan family! As a Centra Gas employee, I felt very honoured to receive a phone call from Bob the morning after the purchase was announced. Bob always made everyone feel they made a difference! Our most sincere condolences to Doreen, Bonnie, Bobbie and their families! Bob, you will be missed!! - Posted by: John & Shirley Neil (Extended family) on: Dec 31, 2021

Bob was the nicest gentleman. He was always smiling and willing to listen. I would call him a modern day hero because he made such a difference in so many Manitoba Hydro employees lives, both directly and indirectly. All he was missing when he was working was a cape because he truly was our "Superman". Many condolences to the family & friends for their loss. Deepest Regard ~ Di - Posted by: Diane Aird (Former employee of Manitoba Hydro & former executive of IBEW 2034) on: Dec 29, 2021

My deepest sympathy to Doreen, Shirley and the entire Brennan family-- Bob was a wonderful friend to my late husband Rudy- Phyll Boivin - Posted by: Phyll Boivin (friend) on: Dec 28, 2021

Sincere condolences to Doreen and family. I had the pleasure of serving on the Palliative Manitoba board with Bob. He was fully engaged in the workings of the organization and certainly brought his many years of leadership experience to the table. He was a thoughtful and kind person who had a great sense of humour. I will certainly remember our times together on the board. He was a great Manitoban and will be missed. Avis Gray - Posted by: Avis Gray (Colleague) on: Dec 28, 2021

It is with great sadness that I learned of Bob's passing. There are special people in our lives that never leave us, even after they are gone. Bob was one of those people.. Bob was a good friend to me and often shared his Jets hockey tickets with me. He will be in my heart and memories. Thanks Bob for being my friend. Biagio DeDominicis - Posted by: Biagio DeDominicis (friend) on: Dec 25, 2021

I was saddened to learn of Bob's passing. We first met in the 1960's and worked together for several years. His classic grin and infectious laugh were something to behold. He was a friendly and hard working President and will surely be missed. My sincere condolences to Doreen and his family. Rest in Peace Bob. - Posted by: Don Kilgour (Retired Manitoba Hydro Co-worker) on: Dec 25, 2021

As a former neighbor, then professional colleague I knew Bob through-out his career from Internal Auditor to President and CEO of Manitoba Hydro. When you reflect on that passage of time and the leadership he provided over those four plus decades you must come to the same conclusion as others have noted. He made a difference - a positive difference. Most of my professional relationship with Bob was from across the table - he was an individual not easily replaced - he earned my respect and he will be missed. My sincere condolences to all of Bob's family. May he rest in peace. Gerry Forrest former Deputy Minister and Chair/CEO of Public Utilities Board of Manitoba. - Posted by: G. D. (Gerry) Forrest (Colleague) on: Dec 24, 2021

The cafeteria was three floors down and the elevators were slow. So one often took to the stairs. Not so Mr. Brennan. And when I saw him standing there waiting for a lift, alone, l took the elevator too. Big Bob talked, we talked, would you believe it. We found that we agreed on many things, not least that large chunks of our world and life were hilarious. If even a bit absurd. But why not. POEM, Bob - Peace Over Eternal Memory. - Posted by: Per Stokke (Hydro emloyee) on: Dec 24, 2021

I was deeply saddened by the passing of Bob Brennan. The Brennan Family holds a piece of my heart, they were long time friends of our family (Roy + Betty Johnson). I can reminisce many stories growing up always with the Brennan Family being a part of every celebration, cottage life, and Kenora. I was blessed to later work at Manitoba Hydro under Bob's reign as CEO. What a delightful man! Always had his finger on the pulse of every aspect of the business, but at the same time had the time to spend with any and all employees. A very caring, funny compassionate man.....the world needs more people like Bob! He will be sadly missed by many and by family. Rest in Peace Bob. Colleen - Posted by: Colleen Drew (Family Friend/Retired Manitoba Hydro Employee) on: Dec 23, 2021

Dear Family, I had the privilege of working with Bob as he served on The Manitoba Museum Board of Governors. He served on many committees and was Chair of the Finance Committee and the Treasurer. He retired from the Board of Governors in June of 2021 and we greatly appreciated all the time and support he gave to the Museum. Bob was very charming, witty and very smart. I will miss him very much. Sincerely, Martina Hutchison, Executive Assistant to the CEO, The Manitoba Museum. - Posted by: Martina Hutchison (The Manitoba Museum) on: Dec 22, 2021

As a former chief of Nisichawayasihk Cree Nation of Nelson House, Mb., I considered MR. Brennan as a close friend. As CEO of Mb Hydro, he went out of his way to accommodate and work with First Nations communities. I valued his leadership when NCN negotiated the Wuskwatim agreement, when I was stuck with an issue, him and I would discuss the problem, without prejudice of course, and move on. After he retired, I stayed in contact with him as much as I could. He will be missed. Thank you Manitoba Hydro and Manitoba for having the opportunity to work with a great man. Jerry Primrose - Posted by: Jerry Primrose (Friend) on: Dec 21, 2021

We are so sad to hear about Bob's passing. When we moved into our cottage, Bob and Doreen were wonderful and welcoming neighbours. I'll always remember Bob's friendly wave as their car drove into the yard. Doreen - we send you our condolences and hugs. When the geraniums are in full bloom we'll know that Bob's spirit is there with you. - Posted by: Val and Ted Monk (cottage neighbours) on: Dec 21, 2021

I had a great deal of respect and admiration for Bob. Am not sure he knew who I was, yet often greeted me with a handshake at Electrical Industry functions. I was also a landlord on a few rental properties and remember having a problem with a tenant, with MB Hydro threatening to cut off the power for non payment and making the landlord responsible for the outstanding debt. After months of letters, in frustration, I sent a letter to Bob. One week later the problem was solved. I was so impressed with this action of a busy CEO to help the little guy. My condolences to his family for this loss. Hope to see you again one day Bob! - Posted by: Howard Procyshyn, P. Eng. (Electrical Industry ) on: Dec 21, 2021

So sorry to hear of Mr. Brennan's passing. We will definitely miss his daily visits, during the summer months, at Laclu Landing. - Posted by: Barbara & Jim Crowley (Friends ) on: Dec 20, 2021

Mr. Brennan was a truly kind man with a big heart. He will never be forgotten. - Posted by: Barbara Lukes (Employee) on: Dec 20, 2021

I worked at Manitoba Hydro for almost 40 years and Bob was probably the most approachable CEO that I ever worked for. He didn't always give you the answers you wanted but always made you feel good about it. Our condolences to Bob's family. Lorne and Arlene Verville - Posted by: Lorne Verville (co worker and friend) on: Dec 19, 2021

My deepest condolences to Mr. Brennan's family. My life was immensely impacted by Mr. Brennan. I was only a child when I met him, my mom worked for Manitoba hydro and she wouldn't have been able to be the mother she is today, if it weren't for him. He helped her with her biggest life struggles(addiction) with zero judgement all while allowing her to keep her position with Manitoba hydro. If it weren't for Mr. Brennan I don't think my life would turn out to be anything like it is. Thank you so much, I will forever be thankful for you Mr. Brennan. - Posted by: Anonymous (Anonymous ) on: Dec 19, 2021

My late husband, Fernando Carvalho, always spoke highly of Mr Brennan. He said whenever he met him he always remembered his name and would stop and talk. My condolences to your family! - Posted by: Angela Carvalho (Late husband was an employee of MB Hydro ) on: Dec 19, 2021

I liked Mr Brennan's motivation. I asked him - what will it take for him to retire? He replied - it is very simple - two bad days in a row. So far I only had one bad day, storm passes and next morning sun comes up. I use this motto since I heard it from him. He was a very smart man. Condolences to the family. - Posted by: Eric Witkowski (Ex Hydro employee) on: Dec 19, 2021

I had the pleasure of working with Bob during my career with Manitoba Hydro. I witnessed first hand (and admired) his practical, intelligent, inclusive and extremely effective leadership style. His door was always open, and he listened to and supported new ideas when you could back them up with solid data. He fought for the best interests of residents of Manitoba, and for Manitoba Hydro employees. He was critical to our success when Gillam obtained grants and corporate funding for construction of the local swimming pool (among many other projects for Gillam's infrastructure). His retirement shook Manitoba Hydro and proved that when you work to keep customers and employees happy, success follows; it has not been the same since. - Posted by: Darlene Thevenot (Employment ) on: Dec 19, 2021

I didn't know Bob personally. I was not a Hydro employee. All I know is when he was running Hydro, we had a "local" office. When our power went down, we didn't talk to someone in Winnipeg, it was closer to home. We had guys on the pole at our farm gate after dark, -30-ish temps, wind, bright lights to get the power restored, A man with roots in Prairie values, I think he saw people, not population density, treating everyone with consideration. I was here before Hydro came to farms. That man was a genius. Give the guys 5 minutes more for coffee break, they'll work their hearts out for the Company. I can't imagine how hard this is for you, his family and his "guys". May his spirit and vision inspire the future of Hydro. - Posted by: Ilene Thevenot (Hydro customer) on: Dec 19, 2021

I was an employee and Choir member with Manitoba Hydro's Christmas Choir and Bob was a generous supporter of the Choir and always attended our performances at head office. He was a caring man with a heart of gold. R.I.P. Bob. - Posted by: Shelley Pastrick (Centra Gas/Manitoba Hydro Employee) on: Dec 18, 2021

It's a shock to hear of RBB's passing. I worked closely with him for much of my career and though he sometimes drove me crazy, he was also kind and smart with a tremendous sense of humour. He enjoyed chatting with employees and seemed to know what was happening in every corner of the corporation. A hard act to follow. Condolences to all of Bob's family. - Posted by: Lyn Wray (Manitoba Hydro) on: Dec 18, 2021

Probably one of the last "people's CEO's". He cared about Manitoba Hydro from top to bottom…. I still remember him arriving with the helicopter to give a speech at our safety seminar in Clearlake lol . Now that is cool and says something 👍🏻 His biggest stress was dealing with Press and Government… His big belly did a good job shielding🛡 us from much of it lol or his mind lol But it was his heart … that his shield protected the most. Rest in eternal peace Mr Brennan 👍🏻 - Posted by: Paul Lambert (Manitoba Hydro Employee ) on: Dec 18, 2021

I know Bob through his involvement with CNIB. Bob was a member of the CNIB Board of Directors for many years, and was also the Honourary Chair of an annual fundraising dinner, which raised hundreds-of-thousands of dollars to support people living with vision loss. Bob was a wonderful individual, very generous, and had a very clever and subtle sense of humour. RIP Bob. - Posted by: Garry Nenson (Friend ) on: Dec 18, 2021

Met Bob a few times over my 40 years at Manitoba Hydro (MH). He was undoubtedly the best CEO MH ever had. Sorry for your loss. He would come into SCC on Christmas Eve and bring a bunch of snacks. He never forgot where he came from. - Posted by: Jim Caron (Co-worker) on: Dec 18, 2021

Bob was a man of the people with a vision for the First Nation peoples whom Manitoba Hydro impacted. He treated every human the same and for that many First Nation people respected him and one could even go as far as to say trusted him despite decades of lies and promises from past Hydro executives. A straight shooter who never stopped working. A kind man with a great heart matched by his sense of humour. It was a pleasure to have worked on the other side of the table from him and learnt from him. My deepest sympathies to Doreen and his family. We have all lost a wonderful human being. - Posted by: Michael Cobb (Business) on: Dec 18, 2021

Mr. Brennan was a gentleman, down to earth and enjoyable to be around. I met him on several occasions and he always remembered me by name, which in my opinion, was the hallmark of a genuine and caring individual. I, as well as a lot of Manitoba Hydro employee's thought a lot of Mr. Brennan. He always seemed to have the best interests of the employee's and the Corporation in mind. Rest in Peace Mr. Brennan - Posted by: Robert Crawley (Co Worker) on: Dec 18, 2021

I had great respect for Bob Brennan as a person and CEO. After the first time I met him at Hydro, he never forgot my name. He was down to earth and approachable. He was also a great supporter of Hydro's Charitable Donations program. Hydro wasn't the same after he retired. Rest in Peace Bob. - Posted by: Charlene Monds (Former Employee ) on: Dec 18, 2021

Bob was the best CEO Manitoba Hydro ever had and will always be remembered as such due to his dedication to both the corporation and the employees. Bob always had time for you, whether you were a Vice President or worker. - Posted by: Keith Vinthers (Employee ) on: Dec 18, 2021

Recently retired from Manitoba Hydro and while employed I had the opportunity to work as an ABM for IBEW 2034. Mr. Brennan was always available, always willing to talk and always recognized that his employees/coworkers were his and the provinces greatest asset. He often took heat from the government for his decisions and passion when it came to supporting the owners of the Corporation. He always answered his own phone, whether you were a new employee or 30 year employee. He used to pick a cross section of the workforce and invite them for a luncheon at the old Head Office on Taylor. A true caring, compassionate and passionate man who loved his province and the people that reside within. My condolences to all affected by his passing. Merry Christmas to you and yours. - Posted by: Randy Lazarenko (Employee/Co-Worker/and a presumptuous declaration of Friend..) on: Dec 18, 2021
Email Alerts
Sign up for free email alerts of new obituaries for specific people, towns & more.
❮ Go Back to Listings