Search:

Winnipeg Free Press Passages
All Titles
Notices are posted by 10 am Monday through Saturday
❮ Go Back to Listings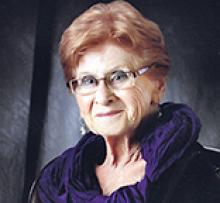 FRANCES KOGAN (SCHWEID)
Born: Aug 06, 1934
Date of Passing: Jan 18, 2022
Offer Condolences or Memory
Make a donation to CancerCare Manitoba Foundation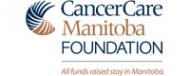 FRANCES KOGAN
(nee SCHWEID)
August 6, 1934 – January 18, 2022

Frances slipped away peacefully in her sleep in the early evening of a frigidly cold day. As always, her departure was on her terms.
She leaves behind her devoted daughters, Haanita, Robin, Zoë (Laurence) and Lizabeth (Allan), and heartbroken grandchildren, Adam, Brendan, Lauren, Zachary, Jessica, Erin (Alex), Joseph and Liam, as well as several generations of nieces and nephews.
She was predeceased by her beloved husband of 47 years, Alvin, and son-in-law Wendell, as well as her parents, Samuel and Bertha Schweid, siblings, Harry Schweid, Goldie Faintuch and Annette Guslits Chochinov, and her dear niece Sharon Melnicer.
Frances was born in Winnipeg as a late-in-life baby, 14 years younger than her nearest sister. Small in stature but mighty in personality, she learned how to make her own clothes from her father who was a tailor, so that she could always be dressed in impeccable style. She met her future husband at the YMHA at the age of 14 and married him nine years later in a nightclub - a last minute venue change when there was a flood at the synagogue.
In high school, when a music teacher trying for choral perfection determined that Frances was not going to deliver, Frances was permitted (encouraged, really) to transfer to a class that she really wanted - art. She went on to graduate from the University of Manitoba Fine Arts as the "Lady Stick". Family interrupted a promising career in ad illustration, but while her younger children were still in school, Frances returned to university to earn her teaching certificate to teach high school art, eventually earning a Master's in Education to go along with the degree in Fine Arts, while working as a teacher and raising her family.
Frances taught at Oak Park High School for her entire career and built relationships with students that lasted well after she retired. She was incredibly proud of all her students' accomplishments, some of whom went on to careers in art. She was also instrumental in overhauling the provincial art class curriculum during her time as a teacher.
Gifted with a wicked sense of humour, Frances made innumerable lifelong friendships. She was devoted to her family, teaching them about love, compassion, generosity of heart and the importance of family, but also how to be strong, resilient, and independent - lessons her family will hold close for the rest of their days.
The family remains eternally grateful to the amazing staff at the Saul & Claribel Simkin Centre for the wonderful care they gave Frances during her final years.
In lieu of flowers, donations may be made to the Simkin Centre, Diabetes Canada and the CancerCare Manitoba Foundation.
Funeral services will take place graveside on Friday, January 21 at 12:00 noon at the Shaarey Zedek Cemetery, 230 Armstrong Avenue. A Celebration of Life will be held at a future date when we can all gather again.

Livestream the service:
https://www.szwinnipeg.ca/live-stream, https://www.facebook.com/ShaareyZedekWinnipeg/, https://www.youtube.com/szwinnipeg.

The video will remain accessible on those sites for later viewing.
Make a donation to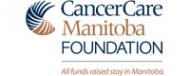 As published in Winnipeg Free Press on Jan 21, 2022
Condolences & Memories
(24 entries)
I am yet another former student who can say that Fran was my favorite high school teacher. She inspired me to believe that I could be an artist and she supported my successful application to the U of M's School of Fine Art. As an adult, I ended up on a different career path, but looking back, my education in art was secondary to the other gifts with which Fran had left me. She was as invested in making meaningful connections with people as she was in teaching content. She was able to straddle that boundary between respected authority and trusted ally. She provided many of us with a place of safety and nurturance during a vulnerable time of life. She pointed out our gifts and communicated an attitude of nonjudgmental acceptance. I was fortunate to cross paths with Fran's family over the years and was not surprised to see that she had passed on her kind nature to the next two generations. It was such a treat to reconnect with Fran herself in recent years. She was as entertaining as ever and she spoke proudly of many of her former students. I'ma better person for having been mentored by Fran, and my work as a therapist is inspired by my relationship with her. - Posted by: Rob Diamond-Burchuk (Former student) on: Feb 09, 2022

Mrs. Kogan was my absolute favourite teacher. Her art room was my sanctuary throughout all of high school. She always brought out the best in all of us and had some incredible life lessons to offer that are still with me today. My favourite advice she gave was to make sure to always add a little bull when writing an essay. She would sometimes drive us home in her little green car late at night as we wanted to stay in the art room 'just a little longer'. May your spunky spirit live forever in our hearts and your voice continue to resonate. Sincere condolences from my entire family to hers. - Posted by: Sonja Strausz (Student) on: Jan 24, 2022

Mrs. Kogan was a staple at Oak Park. I bonded with her immediately, and she was quick to keep me in line and give me a kick in the ass when I needed it. She always told proud stories of her daughters and their accomplishments. Her classes were the highlight of my time at Oak Park and I always laughed at the nickname she branded me with - VanTimGoght. Condolences to the family, Rest In Peace Mrs. K. - Posted by: Tim Matson (Former student ) on: Jan 24, 2022

Mrs. Kogan is just one of those teachers you will always remember. She taught me my last year at Oak Park in 1983. My Animation Class I can remember like it was yesterday, with my classmates Arlene and Shawn. Mrs. Kogan may have been tiny in stature but she was larger than life, huge heart and very kind. I also remember her playfully hip checking me out of the way when I was in the way of her trying to unlock the classroom door one morning. I was always one of the first to arrive early for her class ! To Mrs. Kogan's entire family, you have my heart felt sympathies and thank you for sharing such a wonderful lady with all of us. - Posted by: Michael Hinson (Former Student) on: Jan 22, 2022

Art classes with Mrs. Kogan were one of the highlights for me in high school. She always had the right balance of encouragement and constructive criticism to bring out the best in her students. My condolences to her family. - Posted by: Kim Caldwell (former student) on: Jan 22, 2022

Mrs. Kogan was my most favorite and memorable teachers. She remembered her students even years later. She was one in a million. - Posted by: Sheila (Student) on: Jan 22, 2022

Dear Haanita, Liz and Family, We are so very sorry to read about the loss of your Mom, this very good and talented Woman. Thinking of you, and sending our sincere condolences, Richard & Karen Howell, Robin Shreiber and Sara Wilner. - Posted by: Richard & Karen Howell & Family (Patrons of PTE) on: Jan 22, 2022

Deepest heartfelt sympathies to her family and close friends. Mrs. Kogan was an extraordinary woman and positive force. She was so passionate about art. A dedicated teacher and mentor who came to class with 110% and would sacrifice her own time and resources to help her students. Her encouragement and guidance pushed me to successfully submit my portfolio for college. She helped so many students. I am so grateful to have had her as a teacher. - Posted by: Jennifer (Former student) on: Jan 22, 2022

I can't believe how many of her phrases are still in my mind, I can hear her words as clear as day, nearly 30 years later in my life. One that stands out at this point is particularly poignant. Whenever she would let us have the run of the classroom & it's cornucopia of supplies -" Ok kids, I'm going to love you and I'm going to leave you!' And off she would go in that little green Volvo with the Diesel engine smell. You only get a few of these magical people in your lives who make you feel so good about yourself, who, you can't even imagine what your life would have turned out like had you never met them. She was an unbelievably generous champion for her students. On top of everything else, she was also hilarious and fun to be around. My deepest sympathies go to her family. She will be greatly missed by so many. - Posted by: Krista (Student) on: Jan 22, 2022

She was an extraordinary teacher who will be sadly missed. I was not the best art student but she always praised me for trying my best. May you fly high always. Thank you for dedicating yourself to teaching all of us. - Posted by: Tammy (Former student ) on: Jan 21, 2022

Mrs. Kogan was by far my most influential and most beloved teacher. Her excitement and love for art made me realize that I too shared a similar passion. Under her guidance, my interest only grew. With her help, I would eventually enter the Fine Arts program at the University of Manitoba, opening my eyes on how I saw the world. Who knows which path I would have taken without her in my life. My pallet grows a little darker knowing that she has gone. May you be at peace, dear, sweet lady, and bless you always for showing me the way to my true happiness. - Posted by: Erin C Hillmer (Former student ) on: Jan 21, 2022

Ms Kogan was an amazing art and animation teacher. She helped us and challenged us to be our best. The art room was a second home. She let us spend as much time there as we wanted. Condolences to her family. - Posted by: Terri Sparrow MacLeod (Student) on: Jan 21, 2022

I'm very sad to hear of Fran passing. She was a coworker that I enjoyed spending time with. Fran you'll be missed. - Posted by: Isabelle Taché (Colleague at Oak Park) on: Jan 21, 2022

My sympathies to Haanita and Robin in the loss of your beloved Mother. Both my children had the good fortune to have her as a teacher at Oak Park and respected her highly. I have fond memories of you two as students at Lincoln. Cherish the good memories you have of her. Take care. Lorne Lisik - Posted by: Lorne Lisik (Friend) on: Jan 21, 2022

To Frances's beautiful family:: I learned today of the passing of Frances. I was able to go on the livestream of the service. My memories of Frances are just what her daughter's said- she was a force to be reckoned with, a caring compassionate woman and said things like they are, as I personally know from from my conversations with her throughout the years. My deepest condolences to you all. I know she will be greatly missed. Deb Cramer Chochinov - Posted by: Deborah Cramer Chochinov (Relative ) on: Jan 21, 2022

She made highschool very interesting and even though I towered over her she never let that stop her and even one time she joked about taking me out at the knee caps after I had made a joke about our height differences. Years later we met at Scott Henderson's wedding and I introduce her to my mother and she looked at me and then my mom and said "no way your his mother, your the same size as me!" Rest in peace Mrs. Kogan - Posted by: Jason McNamara (Art teacher in highschool) on: Jan 21, 2022

I remember Mrs. Kogan so well. I loved her personality and she loved what she did and it showed. She will be missed as I feel certain I am not the only one whose life she impacted. My condolences to her family. - Posted by: Sherry Liley (Student of Oak Park High School ) on: Jan 21, 2022

Mrs Kogan played an important role in my life. She was a source of guidance when I most needed it (high school). She had incredible energy, patience and humour. I will never forget her or what she taught me. - Posted by: David Macri (Student/Teacher) on: Jan 21, 2022

I am truly sad to hear that Mrs Kogan has passed away - my condolences to her beautiful family - I was not a talented art student but she always made me feel extra special - she encouraged me not to be so shy, so I followed her lead and did just that! She was one of a kind and we all adored her - fly high Mrs K, and show them that art comes in all shapes and forms, Love Jan Kolisnyk. - Posted by: Jan Kolisnyk (former student from Oak Park High) on: Jan 21, 2022

I remember being in her art classes all through high school at Oak Park. She was very supportive and helpful to all of her students. She also knew how to make everyone listen.. slam the door! Boy did we listen! Most memorable teaching was how to draw eyes. If you were stuck, draw them upside down. Works every time. Thanks you Ms Kogan for everything you taught. You will be missed. My condolences to her whole family. She was a wonderful woman and educator. You will always remain my favourite teacher.❤ - Posted by: Leslie Howie (Former student) on: Jan 21, 2022

Mrs Kogan was my absolute favourite teacher of all time. I was a student at Oak Park high school from 1988-1991. Art was my favourite subject. Mrs Kogan's sense of humour made art class unforgettable, along with her high caliber curriculum and teaching. I remember her warning all the students who signed up for art in hopes of an easy credit that they better hang on and work or they might not pass. (spoken with a bit of wicked glee!)I love the fact that she made us work hard and had high expectations. We were treated like adults and she always went the extra mile. I remember her telling me about one particular time when she was going down the stairs carrying a piece of equipment for her animation class when she slipped and fell. Through she fell all the way down the stairs, she told me she with a laugh that inspire of spraining both ankles (I can't remember the exact injury), at least the equipment was saved. She made sure. not to drop it at the expense of her own safety. We were so lucky to have her. She inspired me to love art (I still paint occasionally in my spare time) . What an amazing and wonderful lady! I have thought of her so often over the years, and I will always think of her when I paint. The difference she made in my life, and many others, will last forever. My deepest condolences to her family and friends. - Posted by: Christine Paddock (Former student ) on: Jan 21, 2022

My heart is literally, shattered. Fran Kogan was my absolute favourite Oak Park teacher and I'll remember her fondly. She was one of a kind and my condolences go out to the Kogan family. - Posted by: Barb Buffington (Student) on: Jan 21, 2022

Mrs. Kogan taught me back in 1990s and she was always one of my favourite teachers thanks to her beautiful character and fiery spirit handling the rowdy boys in the class. Although I did not pursue a career in art, Mrs. Kogan's incredible teaching skills are the primary reason art has been one of my favourite hobbies over the years, specifically pointillism with pen and ink. I am a better person thanks to the light Mrs. Kogan brought into my life through art. - Posted by: Karen MacKenzie (Former student) on: Jan 21, 2022

My condolences to her family and loved ones. Mrs. Kogan's art class was a bright spot in my high school days. She helped build my confidence with her encouragement and guidance. Caring teachers like her make such a difference in kids lives - thank you Mrs. Kogan. ❤️ - Posted by: Lauren (Former student ) on: Jan 21, 2022
Email Alerts
Sign up for free email alerts of new obituaries for specific people, towns & more.
❮ Go Back to Listings