Search:

Winnipeg Free Press Passages
All Titles
Notices are posted by 10 am Monday through Saturday

❮ Go Back to Listings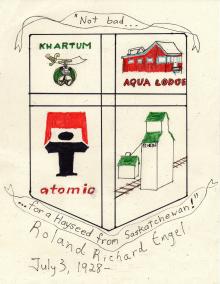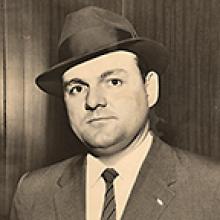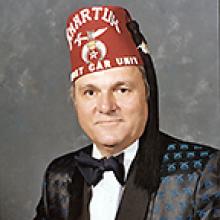 ROLAND RICHARD ENGEL
Born: Jul 03, 1928
Date of Passing: May 06, 2022
Send Flowers to the Family
Offer Condolences or Memory
ROLAND RICHARD ENGEL

Born on July 3, 1928, Roland Richard Engel was the seventh of eleven children of Michael Jr. and Mary Katherine Engel (nee Schwartz) of Rhein, Saskatchewan. Roland fell asleep in the Lord on May 6, 2022 at Concordia Hospital, Winnipeg, in his 94th year, after a long, slow decline.
He is survived by one brother George (Betty, nee Seifriet) of Winnipeg, another sister-in-law Joyce (nee Seifriet) (Gordon) of Victoria (yes, George and Gordon are two brothers who married two sisters) and one brother-in-law Larry Lakey (Violet) of Winnipeg and goddaughter Katherine Desautels (nee Lakey) of Mississauga, Ontario, plus numerous nieces and nephews, and special niece Bea Gunn of Pacifica, California. Roland was predeceased by his beloved wife Doris in 2016; by his godson and nephew Bruce in 1982; by his mother and father in 1970 and 1974, respectively; by his brothers (and spouses), Adam (Annie nee Kirsch), Alphonse (Stella nee Gulak), Edmund (Vera nee Adams) and Gordon; and his sisters (and spouses), Agnes, Irene, Lillian (Fred Herman), Emma (Victor Herman and 2nd husband, Alex Schwab) and Violet. (Fred and Victor were cousins).
Roland married Doris Margaret Thérèse (nee Collins) Chaput on April 7, 1961. God blessed them with three sons: James Edward Chaput of Winnipeg (from Doris' previous marriage to Edgar Chaput, who died in 1952), Howard Robert (Esther Gloria Juce) of Winnipeg and Paul Andrew (Renata Jayne nee Scriven) of Oceanside, California.
Roland grew up in the village of Rhein, Saskatchewan which is about 22 miles northeast of Yorkton. Many of the villagers were descendants of ethnic Germans from the Volga Region of Czarist, Russia who had immigrated to Canada by the end of the 19th century. Indeed, all of Roland's grandparents were of those "stalwart peasants in sheepskin coats" as described by then Canadian Prime Minister Wilfred Laurier's Minister of the Interior, Clifford Sifton who attracted these people to settle on free quarter sections of land and offered them freedom to farm and prosper. It was in Rhein that Roland's father and elder brothers worked in agriculture-supporting businesses, from grain-buying, to fuel delivery, to machinery sales and services for farmers, including an Esso Agency, garage, and service station. Roland would assist wherever he was needed and whenever he could, such as during holidays from school.
The outbreak of the Second World War prompted three of his elder brothers to join the military. This catapulted Roland at a very young age to assume much weightier duties in the family business. The sense of responsibility, and the need for planning, effective service, and leadership, were skills that he learned from a young age, skills that served him extremely well throughout his entire life. For example, he learned to drive vehicles before he was twelve years old! Because providing petroleum to farmers was considered an essential service during the War, Roland obtained a drivers' permit at the tender age of fourteen. This step in Roland's life foreshadowed things to come.
In later years, Roland told his sons that he did not have much time for frivolity. For example, baseball was a rare treat, since you "make hay while the sun shines" and summer vacations were devoted to anything from working at the local elevator shoveling grain to moving the cows to and from the pastures. It seemed as if he graduated straight from childhood to adulthood.
After his brothers returned from the War, Roland began a career as a professional driver, transporting fuel from the refineries in Regina (Co-operative) and in Moose Jaw (British American), to the family Esso agency, other agencies, and to other points in northeastern Saskatchewan. For a time, he shared a fuel-hauling business with his brother Ed, moving to Kelvington, Saskatchewan.
In 1952, Roland leased one of his trucks to Atomic Transfer, a fledgling, freight-trucking company growing from the increased trade between Manitoba and Saskatchewan, particularly in the Yorkton-to-Winnipeg corridor. Two years later, based on Roland's work ethic, reliability and professionalism, then-owner and founder of Atomic, A. J. Kellner, approached Roland to take over the company. Roland then invited his father and two of his brothers, Ed and George, to join him. This meant relocating to Winnipeg. Here, Atomic Transfer (as it was then known) expanded and flourished but not after a couple of very difficult years in 1954 to 1955 of extended road restrictions due to inordinately wet weather and massive company debt they inherited from the original owner who did not provide full disclosure at the time of purchase. Hard work, persistence and determination eventually paid off. Roland became General Manager, and later President and CEO of Atomic.
Within a couple of years of the Atomic takeover, the rest of the brothers also came into its employ. The company grew steadily, expanding into Ontario by the early 1970s, and then by the early 1990s to the Northwest U.S. At its peak in the 1990s, the Atomic Group of transportation companies employed about 600 people, owning over 1,000 pieces of equipment (trucks, tractors and trailers), and operated out of 18 terminals across Canada, in all provinces west of Quebec, as well as in two states, Washington and Oregon. From these bases of operation, Atomic delivered top quality transportation services from Quebec to the Pacific Coast and the 48 contiguous United States. Over the years, Atomic became practically a household name, and certainly garnered much respect in the transportation field. Roland received the National Transportation Week Award of Excellence for his outstanding contribution to the transportation industry at its luncheon in Winnipeg on June 10, 1992, presented by Albert Driedger, Minister of Highways and Transportation. Al Harris, General Manager of the Manitoba Trucking Association at the time introduced him and ended with "... Roland Engel continues to be the guiding hand behind Atomic, where his pragmatic and cautious leadership style navigates the company through the many challenging changes taking place in the transportation industry."
Roland showed not only great business acumen and leadership, but also developed a very caring and balanced manner of managing his thousands of employees over the years. This was evident when he accepted the Award of Excellence, quoting 19th century Scottish industrialist and philanthropist Andrew Carnegie (1835-1919) "You can take away my factories, my plants; take away my railroads, my ships, my transportation; take all my money, strip me of all these, but leave me my men, and in two or three years, I will have them all again". Roland ended his acceptance speech, "It is in that context, ladies and gentlemen, that I view my men and my women, on whose behalf I humbly accept this award."
As for the Engel family in Atomic, by 1970 all of the brothers except George had retired from the company. George retired in 1994, but remained a junior partner until the company was sold in 1998. Roland retired on January 1, 1999, almost exactly 50 years since he bought his first truck, a 1949 Fargo with a loan financed by his brother-in-law Fred Herman.
Having worked so hard all his life, Roland struggled with retirement at first, but he adjusted gradually on his own terms, keeping the interests of his wife and family in the forefront. Roland and his beloved wife Doris invested in a condo on Marco Island, Florida, enjoying their time together there for two to three months a year during the winter for 30 years (1973-2003).
In spite of his busy schedule, Roland made time to join Freemasonry and the Shrine in 1959. Through Khartum Shrine Temple he served in several units: the Motor Patrol, Cycle Escort and Sport Car Units. He was a founding member of the latter two, serving as President for both, in 1968 and 1979, respectively, and actively enjoyed many of their functions like the gala Potentate's Ball. Roland highly valued his membership in these world-wide fraternal organizations that formed an important part of the dignified, honest, open, true and principled way he conducted his business and his life, "on the level" and "on the square".
For many years, Roland was a member of the Manitoba Club, and the St. Charles and Breezy Bend Country Clubs. He enjoyed playing golf mainly on a social basis, especially his regular threesome with his long-time friends, Donald A. Dick and Harry Giesbrecht, and sometimes Lawrie Pollard.
One of Roland's great joys was to stay and "putsky" at his remote cottage, "Aqua Lodge". It was located on the north side of the Winnipeg River at one of its widest points, known as Lac du Bonnet, just under four miles by boat across from the former Wendigo resort. Roland acquired the early-1930s cottage (originally built by Rube Ramge of Globelite Batteries, Winnipeg) in 1967. It was to be a kind of "Centennial Project" to grow and beautify, and where he could spend precious time with his family. Reluctantly, he had to sell the cottage in 1996 as there was no one in his immediate family prepared to take it over. He nevertheless cherished its memory to the end of his days.
A true philanthropist and ever-community-minded at heart, Roland actively supported several charities and projects over the years, including dental scholarships to worthy students in the early 1960s. He contributed generously to Luther Home (originally a mission of his home congregation, Christ Lutheran Church - Winnipeg), to the United Way - Winnipeg (even before it was known as such, when it was still called the Community Chest prior to 1965), Canadian Lutheran World Relief for which Atomic trucks (compliments of Roland) also shipped to port quilts and other goods destined overseas, and to the Winnipeg Foundation, which he supports in perpetuity.
A baptized and confirmed Lutheran, Roland was a life-long member and faithful supporter of Christ Lutheran Church in Winnipeg for some 60 years until it closed in 2014. Thanks to the Communion from the Congregation program at St. Mark's Lutheran Church, though essentially a shut-in for over three and one-half years, Roland was able to receive communion regularly from March 2015 right up to and including the final Easter of his life on April 17, 2022 .
Thanks to the 24/7 caregiving service provided by Comforts of Home Care (COHC), and Roland's own life-long planning and stewardship of resources, Roland could stay in good spirits, comfortable and, above all, safe in his own apartment at The Parkway from January 2019 until within two weeks of his death. Once again Roland's foresight and planning persuaded he and Doris to move to The Parkway in 2010 because they knew that they could no longer take care of their dream home they built and designed and lived at 669 Park Blvd. South in Tuxedo together for 25 years. In his dotage, he would ask his son Howard how much he was spending for this service. When he heard the answer, Roland would cringe and say, half-jokingly, "Well there goes your inheritance!" Au contraire, we're all grateful that through his legacy, he was such a good provider. Indeed, Roland began serious estate-planning years before he was even married and had a family, such was his foresight. Thanks, Dad!
We want to thank Roland's many COHC caregivers for their faithful and dedicated 24/7 service since January 2019, the most recent being Aarti, Brenda, Maria, and Natasha; and the many support staff, the most recent being Aundrea, Chelsea, and Quinn. We also wish to thank WRHA Homecare staff, the most recent being Kim and Marika. Finally, we are grateful to Drs. Edward, Jowett (just retired) and Cotton (long retired) and Lauranne of the Charleswood Clinic, for their care and attention of Dad's increasing medical needs over the last 35 years.
Finally, we are also most grateful to the first responders who delivered Roland to the hospital twice in one day, on April 24, to St. Boniface Emergency. We cannot thank Concordia Hospital enough where Roland was transferred on April 28, especially Facility and Ward Managers Kelsey and Holly, nurse Eileen and Drs. Van and Bzura for keeping Dad comfortable, pain-free and connected to family in his last days. We especially thank Concordia Chaplain Korey Dyck for arranging facetime between Paul and Renata in Oceanside and Dad in his hospital bed less than two hours prior to his passing. They were the last family members to see Roland alive.
And so, long after having retired from Atomic, Roland employed many caregivers, and thereby continued to contribute to society, to his dying day. As Chelsea of COHC said, "He will be missed by many!"
In lieu of flowers, if anyone so desires, donations can be made to the Roland R. and Doris M. Engel Family Fund at the Winnipeg Foundation, 204-944-9474, toll free 1-877-974-3631, or www.wpgfdn.org/RolandEngel. Just as the founder of the Winnipeg Foundation in 1921, Mr. William Forbes Alloway (1852-1930), wished to give a gift that keeps on giving to the community in which he had realized his prosperity, so too did Roland establish this Fund within the Winnipeg Foundation, in order to give back to the community where he lived and prospered.

"Well done, good and faithful servant." - Matthew 25:21
A Funeral Service in the Evangelical Lutheran tradition of Roland's faith and presided over by Rev. Don Engel (a second cousin and pastor of Roland's home congregation of Christ Lutheran - Winnipeg from 1986 to 2004) and assisted by longtime family friend Rev. Ron Long will be held at Chapel Lawn Funeral Home on Monday, June 27, 2022 at 2:00 p.m.
To protect attendees, masks are required, physical distancing will be observed, and seating is limited. RSVP to Chapel Lawn 204-885-9715.
For those who wish to sign the online Guest Book please visit www.chapellawn.ca

Chapel Lawn Funeral Home 204-885-9715

As published in Winnipeg Free Press on May 21, 2022
Condolences & Memories
(5 entries)
I Wish to offer my sincere sympathy to Paul and Renata, Jim, Howard and Esther, as well as his extended family. Rollie was a pleasure to care for over the past few years. He was always so grateful for any and all duties we his caregivers attended to for him. Rollie will be missed. Rest in Peace Rollie. - Posted by: Brenda Tellier (caregiver) on: Jun 23, 2022

To the Engle family, Please accept my heartfelt condolences on the passing of Mr. Engel. I very much enjoyed the four years I worked with him. Rest easy Mr. Engel. - Posted by: Hilda O'Brien Doyle (Employee at Atomic Transportation ) on: Jun 14, 2022

I met Roland at the Reh-fit centre. He attended fitness classes that I taught. He was a kind and caring man. Roland had a strong work ethic at the gym as well. I really enjoyed learning more about his accomplishments in his obituary. My thoughts are with all of his family during this difficult time. - Posted by: Shauna Watt (Friend) on: May 26, 2022

Our family was saddened to see that Roland(ROLLIE) passed away. We would see him every Sunday growing up at Christ Lutheran Church. We want to send our deepest sympathy to you all. Your parents would always stop and say hello. Rollie as we knew him, would always have a kind word to say and a greeting handshake or hug. Please know that our thoughts and prayers are with you during this sad time. - Posted by: Lisa Monk Brooks (family friend /congregation family) on: May 22, 2022

Dear Engel Family, Sincere condolences on the loss of Rolly. He certainly had a life well-lived and I am so pleased to hear he was able to remain in his condo until the very last time possible with the most excellent care rewarding his many years of dedication to his career. My father, Wally Thiessen, enjoyed frequent lunches and Shrine activities with Rolly, Serge Radchuck and Bill Byman. Sadly, they have all now departed this earthly life and will reunite in Heaven once again. May your many pleasant memories aid in moving through the grieving process. - Posted by: Lana Thiessen-Storey (daughter of Walter and Jean Thiessen-friends of Rolly and Doris) on: May 21, 2022
Email Alerts
Sign up for free email alerts of new obituaries for specific people, towns & more.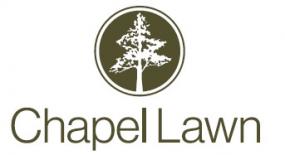 Chapel Lawn Funeral Home & Cemetery
4000 Portage Ave. (Map)
Ph: 2048859715 | Visit Website
❮ Go Back to Listings