Search:

Winnipeg Free Press Passages
All Titles
Notices are posted by 10 am Monday through Saturday

❮ Go Back to Listings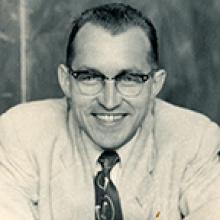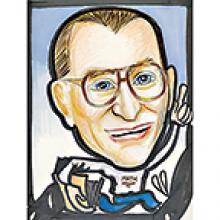 MEROSLAW LAKUSTA (MAURICE)
Born: Oct 09, 1929
Date of Passing: May 14, 2022
Send Flowers to the Family
Offer Condolences or Memory
MEROSLAW LAKUSTA
(Maurice, Mo, Mayor of the Robertson neighbourhood, dad, gido, Man on a Mission)
October 9, 1929 - May 14, 2022

On May 14, 2022, this energizer bunny of a man passed away peacefully at Seven Oaks Hospital after a battle with cancer.
Maurice is lovingly remembered by his daughter Shirley; granddaughters, Robyn, Vicky (Neil), his three greatest opponents or partners in crib. Also, his nieces and nephews and extended family, being neighbours, church and community members, many friends and of course, his feline companion, Albert. He is also survived by his sister-in-law and husband, Olga and Mike Makodanski. We would like to thank Steve and Linda, Boris, and Ina, for always checking in on him.
He was predeceased by his wife Victoria in 2013; feline buddies, Smokey, Bert, and Willie; his parents, Anne and George Lakusta; in-laws, Anne and Wasyliw Krelaty; siblings, Alec, Lillian, and Ernie. He was also predeceased by Victoria's siblings, Joseph, Mary, Fred, Sidney, Anne, and Nick.
Maurice had more than a full life. He was raised on a family farm in Senkiw, MB, and finished high school in Winnipeg at age 16, when he moved on to Normal School to achieve his teacher's permit. He eventually became part of the reunion committee. He taught in small communities in southwestern Manitoba and then moved on to his next big adventure; he married Victoria on October 6, 1951.
Victoria and Maurice lived in Gardenton for a few years and then moved to Gonor, MB for his next teaching gig. This is where they also discovered their favourite hot dog stand, the Half Moon. They then moved into Winnipeg's North End where Maurice spent the rest of his teaching career in the West End. He absolutely loved his connection with families and students at Sargent Park, Cecil Rhodes, and Tec Voc. He eventually came to become a fundraiser extraordinaire for schools, churches, and community, even helping to raise funds for the first two snow leopards at the Assiniboine Park Zoo. Maurice supported so many fundraisers but far too many to mention, but you always knew he had tickets in his left chest shirt pocket (if he had a shirt on). Grey Cup, Super Bowl, and raffle tickets were always available.
As a philanthropist, he gave to United Way, St. Mary's the Protectress Ukrainian Orthodox Church, Veselka Camp, Winnipeg School Division Heritage Fund, the Robert Coffey Memorial Sports Fund, and so many others.
Maurice spent his life working, supporting family, friends, and community, and enjoyed life by serving others. He also enjoyed his life by taking part in sports (hell of a baseball player and eventually an umpire). He also really enjoyed watching the Jets, Bombers, Raptors, and the Jays on TV. He also truly enjoyed the outdoors: fishing, picking berries, mushrooms, and yes, even pulling weeds anywhere. He also enjoyed taking his granddaughters on adventures (dragging Baba along), and creating extraordinary projects for their amusement, such as a winter luge track that took up the entire backyard.
To the staff of the Amber Meadow Assisted Living Residence, and to the staff of the 3rd floor, Unit 7, at Seven Oaks Hospital, thank you for your sincere care, patience, and professionalism. We now know Maurice (dad, gido), will be welcomed into a host of great company and we are grateful for his time here with us.
If anyone would like to donate in honour of Maurice, we know he would appreciate if you donated a 'pint' to the Canadian Blood Services, for which he was a lifetime donor. You could also choose to donate to the Ukrainian Relief Fund.
Cremation has taken place according to Maurice's wishes, a later interment will take place in early 2023 when all family and friends can be together.

Vichnaya Pamyat
As published in Winnipeg Free Press on May 21, 2022
Condolences & Memories
(25 entries)
Sorry to hear about Mr Lakusta's passing. He was my math teacher at Cecil Rhodes for a couple of years. He was more than a teacher he was also a friend he will be missed by all who knew him. - Posted by: Leslie Delbridge (Student) on: Aug 26, 2022

When I was 12 yr I graduated into Mr. Lakusta's grade seven math class. I loved arithmetic from grade six, five, four, etc. However, I was learning algebra and was failing very hurtfully. I told Mr. Lakusta how much I loved math and I didn't want to keep failing. Mr. Lakusta said to me: " If you come in one hour early, I'll come in one hour early. I'll help you." At the end of grade seven I got straight "A" on every test. Thank you from the bottom of my heart, Mr. Lakusta. - Posted by: Phil Chilton (Student) on: Jun 03, 2022

My deepest sympathy on the passing of your dad and grandfather. Mr Lakusta was my math teacher at Cecil Rhodes. Very kind, patient teacher. Met him years later, always had time for a chat. - Posted by: Wendy Mestrovic (student) on: May 30, 2022

Sincere condolences on the passing of your beloved father and grandfather. He was such a very kind and generous man who will truly be missed by many. May he Rest In Peace and May his Memory be Eternal! - Posted by: Kathy Dobriansky (Church friend ) on: May 26, 2022

I also was in the same class with Larry Ritchie . Mr. Lakusta had a gift for teaching, He taught so we would understand the subject, for that I am forever great full! Best teacher ever, Rest in peace . - Posted by: Verna Holmes ( nee Dehn) (Student Gonor School) on: May 25, 2022

My sincere condolences to Shirley and girls. Maurice our Mayor of Robertson School! Maurice was always so generous, kind and friendly. He always had a kind word, twinkle in his eye , a ticket to his sell , delivery of perogies and a story to tell. He spoke with great pride of Shirley and his granddaughters and the love of his life, Mrs. Lakusta. I was able to reunite him with one of his former Cecil Rhodes students over supper and it was a wonderful evening to of reminiscing. Maurice was a true gentleman and I was honoured to call him a friend. - Posted by: Karen Naumiuk (Friend) on: May 25, 2022

It was a gratifying experience working with Maurice as he always had a few words of wisdom for those who were willing to listen. Maurice leaves a legacy of high ethical standards and will also be remembered for his tenacity in promoting charities especially the Canadian Blood Service. I am saddened and offer my sincerest condolences to the family at this time and to Shirley personally, I am thankful to have been fortunate to have known your Dad. - Posted by: Erl Braaten (Teaching colleague) on: May 25, 2022

Along with Miss O. S. Orth, one of my most admired educators, I would like to have told him that but I could never connect through tele lines. Congratulations Mr. Lakusta, you affected a lot of lives very positively. John Cybulsky - Posted by: John Cybulsky (Admiring student in Room III.) on: May 23, 2022

Shirley and Family; Your Dad and Dido was a remarkable man who put 110 percent into everything he did. Our grandkids will always remember "the perogy man" at Sobor and were fascinated with the perogy making process. He touched countless lives and had boundless energy, making time for everyone and everything. He definitely leaves his mark in this world. We're so very sorry for your loss. 💙 Love, Greg & Gaye - Posted by: Gaye &Greg (Friend) on: May 23, 2022

I'm very sorry for your loss Shirley and Robyn and Victoria. Uncle Maurice was a great man and he will be truly missed :( Love Jodie - Posted by: Jodie (Niece ) on: May 22, 2022

Mr Lakusta, taught us the true meaning of giving and volunteering. He gave us all the opportunity to serve, either at the St. Amant Centre, or Red Cross. Thank you Mr Lakusta you will be remembered!! - Posted by: Crystal McNeil Nelson (Student Cecil Rhoads Jr high ) on: May 21, 2022

Mr. Lakusta was my teacher at Cecil Rhodes in the 70s. He was no nonsense and didn't suffer bullies in class. His classic thing would be to bet you a bag of chips to see if you would stand by your answer. I think he was even a Habs fan which was pretty rare at the time at Cecil. I would see him over the years at the Red Cross when I donated blood as he was a volunteer there. A few years ago I saw something on social media about him which I left a comment. I guess his daughter saw it and told him. Then out of the blue I got a phone call from him. We had a very pleasant conversation about how my life turned out. How I had a handicapped son and that my wife was a French speaking Quebecer and that I learned that language. It was really awesome to talk to him. A very unique character and teacher that left a lasting impression on many of his students. When I hung up with him my wife asked who I was speaking with. I was proud to say that the was my grade 8 math teacher. Rest in peace Mr.Lakusta. - Posted by: William Caithness (Student) on: May 21, 2022

I will always remember Maurice as a very kind soul. I was in awe of his endless energy and was always there for his family. I loved it when he would come by Tec Voc and say hello, long after he retired. My sincere condolences to Shirley, her girls and the entire family. - Posted by: Armelle Arnold (Former Tec Voc colleague) on: May 21, 2022

I will always remember Maurice as a very kind soul. I was in awe of his endless energy and was always there for his family. I loved it when he would come by Tec Voc and say hello, long after he retired. My sincere condolences to Shirley, her girls and the entire family. - Posted by: Armelle Arnold (Former Tec Voc colleague) on: May 21, 2022

I am sorry for your loss. Mr. Lakusta was a great teacher and father to his students. I had him 2 years for math, because of him I joined track and field. speed skating, basketball. He always had time to talk to any student in need of an kind ear. I grew up in a tough house, like most of us did in the 70s. He would always ask me how I was doing, then listen to what I had to say. I am very grateful for his care and support. When Cecil Rhodes did the reunion I volunteered for the night, I was selling drink tickets in the gym. He walked in the door looked at me. Then walk right to me with a big smile on his face and said. Miss Mosionier how are you, I told him great, I have 3 great sons. I was a cook for the military for 20, then went back to school and I am now a Nursing Assistant at HSC. He gave me a hug and said you made it I am very proud of you. Truly the best person and teacher ever. I am grateful to be part of his life. Rest in peace a great man. - Posted by: Kim Mosionier (student) on: May 21, 2022

Mr. Lakusta was my math teacher at Cecil Rhodes School 1972-75. He was always fair but tough. I also volunteered at the Red Cross because of him. It was the start of a lifetime of volunteering. Thank you, Mr. Lakusta, for helping to start me on a very rewarding path! My deepest sympathy to his family and friends on this great loss. - Posted by: Mosionier Maureen (Student ) on: May 21, 2022

I enjoyed being a colleague of Maurice's for numerous year at Tec Voc High School. He always had the best interest of his students at heart. He was very proud of his daughter and granddaughters. My condolences to the family. - Posted by: Bob Keating (Colleague ) on: May 21, 2022

Our condolences to the family. He taught me and my brothers. I still remember one of his sayings "Put your money where your mouth is" - Posted by: Mike Smith (Student) on: May 21, 2022

Me. Lakusta, was my math teacher for 2 years at Cecil Rhodes Junior High. He was tough, but I found his class enjoyable. Numerous times over both years he bugged me to bet on my math answers and I refused. I knew it annoyed him, at the same time he liked that I refused. He knew I was a crib player, so eventually he talked me into challenging him to a game. I finally said yes, thinking we would play it in the staff room. Instead he set it up in the hallway in front of the theatre. To his surprise he lost by 8 points! I liked that he always challenged me, that he was so giving with his time and helped so many people. Years later I even ran into him at a ball game he was umpiring at, and even then he want to give the coach hell for not playing me in a position that would of helped the team out more. I could only smile. Me. Lakusta was a great person in my life and in many others. ❤️❤️❤️ - Posted by: Faye Skawski (Student) on: May 21, 2022

My condolences to the family. Mr. Lakusta was my teacher at Cecil Rhodes in 1973-1974. Great teacher and umpire when he use to call our games. - Posted by: Peter Olafson (Student) on: May 21, 2022

Your dad, grandfather was a wonderful man. Ernie knew him better then I did but the time I spent with him at the camp for raffles was a hoot. He had a good sense of humor which I thought was great for a person his age. He will be very missed by so many. - Posted by: Cindy and Ernest Drul (Friends) on: May 21, 2022

My deepest condolences, he was a great teacher. - Posted by: Valerie Michel (Student) on: May 21, 2022

Maurice was truly a unique individual. It was my privilege to interact with him on a regular basis at Ten-Voc High School. Any dictionary would have a picture of Maurice next to the word "generosity". He was always interested and positive. You did not want to get on the wrong side of Maurice as he was direct and to the point but always constructive. The North End of Winnipeg has lost one of its greatest men. My heart goes out to Shirley, Robyn and Vicky. - Posted by: Gordon Crook (Friend) on: May 21, 2022

Probably my most memorable and favourite teacher. Grade 6, 64-65 Sargent Park School. Interesting approach to the job. Instilled fear into the entire class, but one-on-one he was the nicest guy. My best marks in all my 12 years of school, so something went right! Met him at a funeral in the late 90s and I told him my name and he immediately named a bunch of my friends from those years, and somehow remembered my soccer skills! My condolences to his family and friends. Amazing life! Rest in Peace Mr. Lakusta. Vichnaya Pamyat Tom Harrison Calgary, Alberta - Posted by: Tom Harrison (former student) on: May 21, 2022

I was Maurice's student at Gonor school in the 50s. He was the best teacher I ever had. His teaching was what prompted me to eventually earn my Masters. We met several times for lunch in the 90s and I will always treasure those times. Be at peace good friend. - Posted by: larry ritchie (former student) on: May 21, 2022
Email Alerts
Sign up for free email alerts of new obituaries for specific people, towns & more.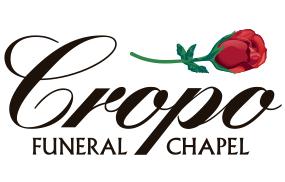 Cropo Funeral Chapel
1442 Main St (Map)
Ph: 2045868044 | Visit Website
❮ Go Back to Listings