Search:

Winnipeg Free Press Passages
All Titles
Notices are posted by 10 am Monday through Saturday
❮ Go Back to Listings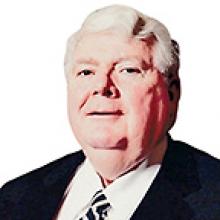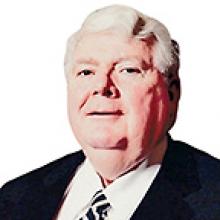 JOHN OLIVER TENNANT
Born: Feb 09, 1951
Date of Passing: May 09, 2022
Send Flowers to the Family
Offer Condolences or Memory
JOHN OLIVER TENNANT
February 9, 1951- May 9, 2022

We are heartbroken to announce the sudden passing of John Tennant, peacefully on May 9, 2022, at the age of 71.
He will be deeply missed by his children, Celeana and Gavin, their spouses, Ray and Nikol and his beloved grandchildren. He will also be lovingly remembered by his extended family, close friends and many others whose lives he touched.
Born in Winnipeg, John remained in the city his entire life. He spent his high school years at St. Paul's High School. There he met his life-long friends, excelled at sports, found understanding and leadership and resonated with the Jesuit commitments to education and service to community. He remained a proud alumnus ('69) and supporter of the school and its graduates all his life.
At the University of Manitoba, John joined the Tau Kappa Epsilon Fraternity (TKE). With the TKEs, he took road trips all over North America, had countless adventures and found a brotherhood that lasted a lifetime.
John played football and golf, he skied and was an avid sports fan. As a child he fell in love with hockey. John played throughout his life. He also refereed, coached and managed teams, including a stint on the board of the Charleswood Hawks. A backyard rink was a given, a copious stash of sticks for a pick up game on hand, and he was quick to join his kids street hockey game in progress when he could. He had an encyclopaedic knowledge of Jets history, a nuanced understanding of the players and stats and might have missed his calling as a manager of the Jets.
John was an accomplished musician – both saxophone and clarinet. He performed as a child and played gigs as a teen. He was a long-time supporter of the Winnipeg Jazz Festival and loved introducing friends to new artists he had discovered. He absolutely loved live music of all kinds.
Like many kids whose father ran a business, John began helping out at Piston Ring Service when he was very young. He worked full time in the business for more than 40 years, leading it through its growth and evolution. He considered his employees family, celebrated their successes, enjoyed seeing them and their families grow and change and prided himself on being a thoughtful and compassionate leader. He believed in win-wins and worked tirelessly to bring them about in any way he could. His latest venture, Local Good To Go, sought to create a fair and transparent solution for delivery for local restaurants, one that supported restaurants, drivers and customers and celebrated our city's phenomenal restaurants.
On his travels, John took the opportunity to dine at famous restaurants, see theatre and attend events; if it was on the must-do list for that city, he did it. He took great delight in organizing and authoring epic experiences. And every occasion could be epic. Group trips to musicals and theatre, signature sporting events, charity balls - all were dreams and experiences shared with his friends and family. Even simple birthday dinners were done in grand style when John was hosting.
He was deeply committed to making the best community he could for everyone. He gave quietly, without any desire for recognition, to countless local organizations. Among his favourites were Siloam Mission, Ronald McDonald House, and The Rehabilitation Centre for Children. He was also known to help a community club or sports team with an unexpected expense.
In recent years, John rediscovered and committed to his faith. He found a vibrant and loving community at the Church of the Rock.
John loved being a grandfather, perhaps most of all. He was genuinely delighted by each of his grandchildren's interests – music, fishing, sports, art, horses and more. He told them all his best stories, many that were a surprise to his children.
A gentle and generous man. A lover of beauty and fun. A man who left everything and everyone better than he found it. He will be deeply and lovingly missed.
A Celebration of Life will be held on Tuesday, May 31, 2022 at 2:30 p.m. at Church Of The Rock, 1397 Buffalo Place, with a reception to follow.
John was committed to the support and growth of our beautiful community. In lieu of flowers, please make a donation to your favourite local organization. We like the thought of generosity spreading through our community in his name.
The family requests that condolences and remembrances be sent to storiesforjohntennant@gmail.com
As published in Winnipeg Free Press on May 21, 2022, May 28, 2022
Condolences & Memories
(26 entries)
John was a great guy and he will be sadly missed. I enjoyed the time I had with him in Las Vegas and Mexico. It will not be the same without him. My deepest condolences to his family. - Posted by: Corrado Lao (friend) on: Jun 15, 2022

I just attended John's memorial service and was not surprised at all. A wonderful service for a great man. I was one of many drivers working for London Limos that drove John around regularly, We experienced his generosity, kindness, and storytelling. I witnessed his zest for life, and how he cared for his friends, family, and those close to him, On behalf of all the other drivers who got to know John over the years, I offer my condolences to his family, friends, and associates of this truly great and humble man. It was also through John that I got the opportunity to work at his latest venture, Local Good 2 Go. I truly appreciated the interest that he showed in me by extending the offer to work for this up and coming company, No doubt his legacy will live on for generations. RIP John, and Thank You - Posted by: Jim Head (Limo Driver / Employee) on: May 31, 2022

I am saddened to hear of John's passing. He was a business mentor and supporter of my first business venture in Kenora, Ontario in the early 1990's. With John's support, advice and guidence my partner and I were very successful and I thank him for that. I have very fond memories of John visiting us for a cruise on the boat at Lake of the Woods. - Posted by: Michele Krowchuk (Emery) (Former employee, Business Partner) on: May 31, 2022

The staff at Grant Brothers Sales are very sorry to hear of John's passing and what a wonderful idea to have donations made to local charities in his honor. He would have liked that very much. Charlie Grant has made a generous donation to Juvenile Diabetes. We hope John would approve of our choice. Our sincere condolences to John's family. - Posted by: Grant Brothers Sales (Business) on: May 31, 2022

It is with great sadness I send my condolences to Celeana and Gavin and the family and all of John's close friends. I was so blessed to have shared many beautiful memories with John. He was extremely special to me and a true angel in my life. He is already deeply missed! My life is better for having known him. I will never have enough words to express my appreciation for how wonderful John was to me. May Gods grace and love bless him into eternity. Until we meet again. Thank you John for your loving friendship! - Posted by: Tricia Hiebert (Friend ) on: May 31, 2022

I am heartbroken that John has left so soon.. The most generous and kind, smart and funny, full of life and dreams, ready for new adventures and thankful for dear memories! He always treated everyone with respect and never passed by anyone in need without offering to help. Even with the amount of work that he always had, he found time for everyone who was dear to him and never was too busy to show to another person that he cared.. He was an extraordinary gentleman with so much class! He had an amazing taste in different cuisines, cars, fashion, wine. He would remember every holiday and birthday! He loved to surprise and make people smile. He was happier by making others happy than by getting something for himself! He loved his Family, Friends, and Life! He and I could talk for hours. He taught me so much, showed me the most intriguing places, and brought so much bright colors to my life. His encouragement and support helped me during tough times, his advice was like a flashlight in the darkness. I will carry on all the memories that we built together for many years of knowing each other. He impacted not only my life, but the life of my family. He was there for me no matter how busy he was. He was a true gentleman, who can only be described in the best novels. He was so well-rounded and always had so many stories to tell. When he laughed, it was as genuine as his whole presence! Oh, John.. Why? My beautiful darling sweet Friend... I am sending words of support to John's beloved family.. His family was everything to him. John's leaving us so soon is heartbreaking and unbearable to comprehend. I feel lucky that I was in John's life, and he was in mine. My Darling John, please know, you will go on and will always be in the special place of my heart... and I will miss you tremendously... Victoria Burova - Posted by: Victoria Burova (Friend) on: May 30, 2022

I didn't know John well, but I have heard nothing but praise about him. I know Tom always spoke highly of him. So sorry for your loss. Kathy Milne - Posted by: Kathy Milne (Friend ) on: May 30, 2022

A friend we will never forget. We are sad that this kind and generous man left us at such a young age. John was a quiet person but very definite in his business decisions. It was that ability that carried him to great heights. He will be missed. Bob and Rob Cunningham - Posted by: Robert W Cunningham (Friend) on: May 30, 2022

I met John prior to working for Piston Ring. I traveled with John on several business trips and always enjoyed our te on these. At work John treated me with respect and listened to my years experience in the automotive industry. I will miss him very much. - Posted by: Barrie Cooke (Former Piiston Ring employee ) on: May 30, 2022

My sincere condolences to the Tennant family. John will always be remembered for his generosity, kindness, and extraordinary ability to tell great stories. Rest in peace John! - Posted by: Rom Schembida (Friend ) on: May 30, 2022

Deeply saddened to hear of the passing of this fun loving fellow. I was always treated with respect and dignity while working for him at Piston Ring service and will remember always what has done for me, Godspeed John. - Posted by: Bryan Ledger (mentor) on: May 30, 2022

Our sincere condolences to the Tennant family on the loss of John. We always appreciated his support and genuine kindness to our family. The Berntt Family - Posted by: Penny and Terry Berntt (Family friends) on: May 28, 2022

So sorry to hear about John's passing. I will cherish our discussions about business and our love of cars! John always had so much love in his heart for his family, especially his children and grandchildren. He valued family above everything. He will be missed. - Posted by: Leslie Christine Inglis (Friend ) on: May 28, 2022

I am so sorry to hear of John's passing and wish my sincerest condolences to his family. I met John on a professional business level 25 years ago within logistical needs. Jim and John gave a 35 year old fledging businessman a chance, and will forever be grateful to both. John treated me with respect over 20 some years of our business relationship, and John I thank you for that. Although not often enough, bumping into John at the church and having a coffee with him was so enjoyable for me. He beamed when we chatting about music. Rest in peace John and thank you. - Posted by: David Korstrom (Business associate) on: May 27, 2022

My sincere & deepest condolences go out to the Tennant family on their loss. My father Ed Panas was a co-worker at Piston Ring in the 60's and early 70's and I watched Johnny, Jimmy, and my father who played goalie at Sargent Arena where they won the league cup in 1971. Both Johnny & Jimmy played on a line together and were gifted athletes. I remember many Saturday's at Piston ring with my father and Johnny and every Sunday morning watching the games at Sargent arena and returning the hockey equipment across the street at their other automotive shop. The Tennants are a great Winnipeg family with deep roots in business, culture and the community...Our hearts and prayers go out to the family...Todd Panas - Posted by: Todd (My Father was a Piston Ring Co-Worker and Hockey team mate.) on: May 25, 2022

Truly an amazing man who lived life to its fullest. His wisdom imparted has forever impacted my life. John my friend, I will see you one day again on streets paved with gold. - Posted by: Jason WH Redekopp (Friend) on: May 25, 2022

John was a Remarkable Authentic Gentleman and Successful in Every Sense of the word. I will always remember our discussions, his kindness and willingness to offer assistance and generously share his insights and knowledge. John loved his Family. May You Rest In Peace. - Posted by: Paul D'Aurelio (Friend) on: May 24, 2022

As a long time customer and as a member of Church of the Rock, Curtis Tire offers its sincere condolences. Our thoughts and prayers are with all of John's family. - Posted by: Glen Curtis (Customer ) on: May 24, 2022

Our thoughts are with the family at this sad time. Terry and Diane Edgeworth - Posted by: Terry and Diane Edgeworth (Friends) on: May 23, 2022

Our thoughts are with the family at this sad time. Terry and Diane Edgeworth - Posted by: Terry and Diane Edgeworth (Friends) on: May 23, 2022

My dear Icelandic friend of forty years. I am grateful for his kind and generous heart that left many happy memories. My condolences to his family and all his friends as he will be greatly missed. - Posted by: Barbara Holm (He was my Icelandic dear friend and will miss sharing life with him) on: May 21, 2022

Our condolences from the Sobering family our relationship in business go back a long way - Posted by: Don Sobering (Friend) on: May 21, 2022

Will miss John very much. He was the life of the party and always a pleasure sitting down for a few drinks with him. He took us to some of the finest restaurants on our Piston Ring fun in the sun trips. Always a pleasure sitting at the table with him. God bless you John. - Posted by: Bruce Sigurdson (Friend) on: May 21, 2022

I am saddened to hear of the passing of such a great leader, and influential gentleman in the community. I knew John well from the Automotive side of his life, and I will say that I always looked forward to our time spent together at the many automotive aftermarket meetings that we mutually attended. He had such a vast knowledge of the industry and was always willing to share experiences and best practices as his goal was to see others succeed. John always had a funny but very relevant story that made you think of things with a greater perspective. My time over the years spent with him was so worth every minute and I am very thankful for them. His legacy and memory will long live on in the countless lives that he impacted so positively. My deepest condolences to his entire family during this very difficult time. Larry Pady Auto Electric Service Regina - Posted by: Larry Pady (Friend) on: May 21, 2022

I am so sorry to hear of John's passing…. He was very generous with his time, knowledge, and leadership Not just with me but, with so many others!!. He will be missed - Posted by: David Allan (Former employee, and supplier representative ) on: May 21, 2022

We were so saddened to hear of John's passing. He was a friend, neighbour and coach to our son Lindsay. We have many fond memories of standing in snow banks, hockey trips to North Dakota and the friendship Lindsay and Gavin had as school boys at Brebeuf and St. Paul's. Please accept our deepest sympathy. - Posted by: Susan and Gordon Horne (Friends) on: May 21, 2022
Email Alerts
Sign up for free email alerts of new obituaries for specific people, towns & more.
❮ Go Back to Listings