Search:

Winnipeg Free Press Passages
All Titles
Notices are posted by 10 am Monday through Saturday
❮ Go Back to Listings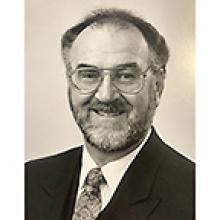 ALEXANDER GEORGE BOYES
Born: Nov 21, 1934
Date of Passing: May 24, 2022
Send Flowers to the Family
Offer Condolences or Memory

ALEXANDER GEORGE BOYES

A beautiful voice and a warm, generous heart are stilled. Alexander George Boyes died on Tuesday, May 24, 2022, in the home he loved, comforted by those he loved, and who treasured him greatly.
Deeply saddened by this profound loss are his wife of 33 years, Zyna, and his four children, Sandra (Jim), Fraser (Lila), David (Kimberley) and Carolyn (Warren) from his first marriage to Ruth Boyes (Burrows), and two grandchildren, Michael and Nathaniel Boyes. Also deeply affected by his death are Zyna's sons, Ian (Marlo) and Christopher, and Ian's son Aydin.
Born on November 21, 1934 in Brandon, Manitoba, he was the only child of Gordon Harry Boyes and Margaret Alexandria Shaw Fraser. He attended Brandon area schools in the primary years, and then lived in Thunder Bay from 1945 until 1954. He graduated from Fort William Collegiate before attending the University of Manitoba in Winnipeg, where he received undergraduate degrees in Arts and Pedagogy (1958) and a Master of Education (1971).
He spent ten summers of his youth with the McPherson family on their farm in Brandon Hills. They became a second family to him and their example of determination, hard work and the ability to meet and conquer challenges shaped the man he became.
Alex commenced his professional career in education in Beausejour, Manitoba. From 1958 to 1963 he was a teacher at Glenlawn Collegiate. He was appointed to the position of Assistant Principal of Glenwood School in 1963, and that of Principal of St. George School in 1967. In 1972 he was named Assistant Superintendent of the St. Vital School Division, where he oversaw the construction of numerous new schools. He was named Deputy Superintendent of the St. Vital School Division in 1986, served as the Superintendent of Norwood School Division from 1987 to 1998, and finally as he transitioned into retirement, as half-time assistant to the superintendent until his full retirement in 2003.
He is a Life Member of the Manitoba Teachers Society and served in many roles. These included being elected to the MTS Provincial Executive, membership in the Manitoba Association of Principals and Vice-Principals, and chair of several committees ranging from curriculum to leadership.
Alex was a strong believer in the continuing development of educators, and in 1988 the St. Vital School Division created the Alex Boyes Award for professional development. The Winnipeg Foundation oversees the Alexander George Boyes Scholarship to promote post-secondary studies for women in the arts and sciences. In addition to his contributions to education, he served his larger community in many roles including as President of the Rotary Club and United Way Winnipeg.
Alex was a charismatic and dynamic leader. A man of vision and wise counsel. A man who listened, who led by example and with depth of caring, sensitivity and kindness. He spearheaded ideas and encouraged innovation. He celebrated the joy of possibility.
In retirement his vision and energy were directed to his passion for carpentry and landscaping projects in the garden he and Zyna created and where they spent endless hours. He loved the peacefulness of nature and delighted in the activity resulting from his unique feeding stations. He never stopped. He will be remembered by past colleagues, friends, neighbours and countless others as a man of warmth, generosity and kindness of heart.
In his retirement years, he carried a card which bore the crest of his Scottish clan Fraser, and its motto "Je suis prest - I am ready", and also a quotation by Abraham Lincoln:

"Whatever you are, be a good one."

Alex exemplified both.
After a lifetime in the profession, he has found a way to make death his last teachable moment by donating his body to the Anatomy Department of his alma mater, the University of Manitoba.
His family's sincere thanks go to all of the following: Dr. Christopher Fotti, Dr. Jasmir Nayak and Dr. Joel Gingerich, the Palliative Care in the Home team, the staff of E3 of Riverview Medical Centre, Patient Transfer Services and to M.A.i.D. Alex has received outstanding medical assistance from all of them during his health battles. He was so fortunate to have been cared for by such outstanding, compassionate professionals.
A Celebration of Life will be held on Saturday, June 18, 2022 between 2:00 p.m. to 4:00 p.m. at the Louis Riel School Division Legacy Centre, 900 St. Mary's Road.
In lieu of flowers, charitable donations may be made to: The Winnipeg Foundation Alexander George Boyes Scholarship Fund or Operation Smile.
As published in Winnipeg Free Press on May 28, 2022
Condolences & Memories
(23 entries)
My deepest sympathies Zyna, on the passing of Alex. You two were such a beautiful part in the fun and loving social circle of my parents, Norma and Peter Drosdowech. I hope you are finding strength in the memories of your lifetime together. Much love, Linda Drosdowech - Posted by: Linda Drosdowech (Friend of famliy) on: Jul 15, 2022

So sorry to hear of the passing of your dad, Carolyn. He was the outgoing superintendent in LRSD when I worked in elementary/ junior high choral music. So many of my colleagues had such positive things to say about his generosity and compassion for teachers in the arts. His influence on you clearly shows how much he valued choral singing. Must have been a very tough Father's Day for you. Prayers for you and family. - Posted by: Bill Quinn (A colleague of Carolyn's) on: Jun 20, 2022

My sincerest sympathy to Zena and family in the passing of Alex. Alex was a mentor to many in the St. Vital School Division and his contributions, as teacher, principal and assistant superintendent had much to do with the culture of the division. It was a good place in which to work. He was very much a part of that sense of community that was St. Vital. He lived his values: fair, supportive, a listener, a leader and a good friend to many. - Posted by: Victoria Olchowecki (colleague and friend) on: Jun 17, 2022

I'm so sorry to hear of Alex's passing. What I'll remember most is his warmth, kindness and his genuine interest in the ideas of others. He was a gracious mentor and I know many teachers are proud to say that they were hired by Alex Boyes. My deepest condolences Zyna and family. I hope that many happy memories of your time with a great man will help carry you through this difficult time. - Posted by: Tim Watters (Colleague) on: Jun 16, 2022

Definitely one of the good ones. Alec was one of my favorites at High School as my home room teacher. In many many ways I owe my teaching career to Alec. Because I switched majors at University I was unable to fit in my practice teaching. He hired me and then let the Dept. of Education work it out. Alec was always open to new ideas. Whether it was taking our students on camping trips, putting up new playground equipment, or having a science demonstration he was always on board. One of our way out there ideas was putting in a portable pool for one month in the gym. The school board soon put the brakes on that idea.. Another incident I remember was when Alec and his wife came dressed in togas at a wine and cheese party I had at my apartment. I am so very very sorry and guilty that I did not get to see Alec. Rest in peace, rest in peace my friend. You deserve it. Ron Wilkinson 1970 Plus ps They looked great in their togas. - Posted by: Ron Wilkinson (Fellow Teacher) on: Jun 16, 2022

I will never forget Halloween 1982 when Alex arrived in my classroom, while I was crawling on the floor with my students, cleaning up following a classroom celebration; Alex arrived to tell me in person I would receive a contract for the remainder of the school year. I was fortunate to have started my career under his leadership. His belief of the importance of professional development truly left a legacy that inspired future leaders touched him to maintain this priority. Sincere condolences to Zyna (absolutely the best teacher I ever had-grade 4) and condolences to Alex's family. - Posted by: Bunny Mitchell (Colleague) on: Jun 15, 2022

Our condolences Zyna and family. We have fond memories of spending time with you and Alex in your lovely home and garden many years ago. It must be so difficult to say farewell to such an honorable and beloved man. - Posted by: Laura, Peter, Zoe and Pierce Gregor (Family friends ) on: Jun 15, 2022

My sincere sympathies Zyna and family. Take solace in knowing that a man who gave so much of himself to ensure others would grow on their life's journey, will never be forgotten. Part of him is part of us and he continues to journey among and with us. Rest in Peace Alex. You are a good one! - Posted by: Norbert Philippe (Colleague) on: Jun 08, 2022

My deepest sympathy to Zyna and Family at this time of great sorrow. My warmest thoughts are with you. I will never forget when we became unexpected neighbors during Stan's illness. The friendliness and compassion offered to us was immediate. The chats, walks through your peaceful gardens and offers of help lifted our spirits. These acts of kindness shown to us will live in my heart forever. May your happy memories comfort you and make you smile again. Donna Bobowski - Posted by: Donna Bobowski (Friend) on: Jun 06, 2022

A fond farewell to Alex Boyes, a man that young aspiring teachers looked up to. Mr. Boyes hired me as a new teacher to the profession in 1986. I remember his telephone call in mid June which was mostly trivia and just before the goodbye he "incidentally" told me I had a teaching position. This still makes me laugh. My sincere condolences to Zyna on her loss. Both Alex and Zyna were astounding educators who led the way for many. - Posted by: Lorelie Knoll (teacher) on: Jun 06, 2022

As a staff person at United Way of Winnipeg for 37 years, a few volunteers stood apart. Those volunteers were busy people who made the time, did the homework and made significant contributions to the dialogue and the decisions. Alex was one of those volunteers. I loved his approach to inquiry, the tenor of his voice and the gentle words he used to offer opinion and advice. He was so very thoughtful and caring…One anecdote: I was unable to attend a national UW conference in PEI. Alex knew I had really wanted to attend. So, he bought and gifted me a classic bright yellow PEI hat which I treasured. Alex was one of the finest men, one of the finest volunteers I worked with. His was a life well lived and I was honoured to work with him. My deepest condolences to his family and friends. - Posted by: Linda Lamoureux (Alex was a volunteer at United Way of Winnipeg. I was one of the staff people that had the privilege) on: Jun 04, 2022

My deepest condolences go out to Zyna and to Alex's children. My thoughts and prayers go out to you all. Alex was a wonderful colleague and an excellent mentor. I admired his good judgement and his common sense approach to issues. He was a great support for me when I opened George McDowell School and when he allowed us to break some "rules" and then joined in on the fun! - Posted by: Ron Guarino (colleague) on: Jun 04, 2022

It is with great sadness that I have learned of Alex's passing. We are all thankful for his great contribution to education in the St. Vital School Division. To Zyna, his spouse whom I have much appreciated when she was principal at Lavallée School and I, at École Lavallée, please accept my most sincere condolences during those difficult times. Normand Boisvert - Posted by: Boisvert Normand (Colleague - St. Vital School Division) on: Jun 03, 2022

An inspirational educator, a visionary leader, and a wonderful mentor! Alex was all of those things for me and while I am very saddened to know that he is gone, I will always remember Alex, the twinkle in his eyes when he smiled, and the incredibly positive working relationship we had in St. Vital School Division No. 6 and in Louis Riel School Division. My thoughts are with Zyna and her family at this sad time. I am thinking of you with sympathy and love. - Posted by: Terry Borys (Colleague and Friend) on: Jun 02, 2022

Alex Boyes was the perfect mentor for aspiring teacher and administrators in the St Vital and Norwood School Divisions where he was Superintendent. He sought out those he felt had the right stuff, gave them challenging assignments, then provided everything he thought they needed to be successful. He was a steady ship in some stormy times and will be missed. - Posted by: Dennis Nord (Colleague) on: May 31, 2022

Alex reminded you that goodness is our greatest gift to others and the community. In his presence, whether as a leader, a member of a group or a fellow citizen, his interactions pointed others towards their best. Alex will be fondly remembered and greatly missed by all that had the privilege to encounter him in their lives. May he Rest In Peace. Prayers and thoughts to Zena at this time. - Posted by: Yvonne Laporte and Brian Marshall (Former St. Vital School Division teachers) on: May 31, 2022

I had the pleasure of serving with Alex two years on the Rtam executive. He was a mentor who led by example and we all benefited from his presence. - Posted by: John (Colleague ) on: May 30, 2022

Alex led by example with compassion and empathy. He was reassuring and supportive in all our endeavors. I was interviewed by Alex when I joined the School Adminstration team in French Immersion. I recall having many pleasant conversations with Alex. Sincere condolences to Zyna and family. Denis Gautron - Posted by: Denis Gautron (colleague and co-worker) on: May 30, 2022

Alex was a true gentleman who cared deeply about others. He was a mentor and friend to many that worked with him. He will be missed. My condolences to Zyna & family. - Posted by: Linda Young (Friend and colleague) on: May 30, 2022

Dear Carolyn: My sincerest sympathies go out to you and your family at this time of your loss. May God Bless you and take of all of you. Sincerely, Craig Hladun - Posted by: Craig Hladun (Former co-worker at Ecole Lansdowne Schoolreg) on: May 28, 2022

Though I was not privileged to have met Alexander George Boyes, but I met him in his son David Boyes. It is often said that a tree is known by its fruit, and a fig tree cannot produce olives. The personality of David Boyes is a testament to me that he was raised and nurtured by amazing parents who are virtuous and godly. Alex spent a major part of his life on earth investing in the lives of others through the education system and caring for nature. May he find eternal rest in glory and my God comfort and console his beloved family members. - Posted by: Uche Nwankwo (Friend to his son David Boyes) on: May 28, 2022

When Alex was a valued board member of the Retired Teachers Association I valued his calm and wise counsel and creative ways of bringing people together. He will be missed. He was a very nice man. - Posted by: Wayne Hughes (Friend and colleague) on: May 28, 2022

Dear Alex was always such a kindhearted, honest and devoted man who lead by example. Rest In Peace my friend and sincere condolences to Zyna and family. - Posted by: Omer Fontaine (Friend and colleague ) on: May 28, 2022
Email Alerts
Sign up for free email alerts of new obituaries for specific people, towns & more.
❮ Go Back to Listings