Search:

Winnipeg Free Press Passages
All Titles
Notices are posted by 10 am Monday through Saturday
❮ Go Back to Listings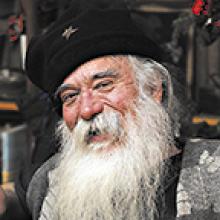 JIM DERKSEN
Born: Jan 23, 1947
Date of Passing: Jul 06, 2022
Send Flowers to the Family
Offer Condolences or Memory
JIM DERKSEN

James Frank Derksen was born January 23, 1947 to Kathleen and Jacob Derksen in Morris, MB. Jim passed away suddenly at his home on Wednesday, July 6, 2022, with family and friends by his side.
Jim was predeceased by his father Jacob, mother Kathleen, brother David, and sisters, Kathie and Joanne. Jim leaves to mourn his children, Tom and Amara, siblings, Tom (Tracy), Genevieve (Oliver), Carol (Howard), John, Shauna (Lori), and numerous nieces, nephews, their spouses and children. He is also survived by his aunts and uncle, numerous cousins and their families.
Jim leaves behind many friends and colleagues who are deeply saddened by his departure....Jim taught us all many lessons about human dignity, compassion, empathy and inclusivity; and for that we are forever grateful.
Jim's mother often commented that Jim was an active young boy, and could often be found high up in a tree or on the barn roof exploring the world! He contracted the polio virus at the age of six in the early 1950s. Despite all the difficulties, polio never really slowed Jim down. He always found creative ways to work around the challenges. He taught us all about patience and perseverance.
After completing high school in Morris, Jim moved to Winnipeg to pursue a University education and obtained a Bachelor of Arts and a Pre Master's degree in Religious Studies. In Winnipeg he began his lifelong tradition of living co-operatively with others. Over the years he developed deep friendships with many of his roommates. He often invited them to family gatherings, and getting to know them personally enriched us all.
Jim's passion for human rights drove his life's work. This passion lead him to identify and dismantle the barriers that many people faced in everyday life. His career path lead him to assist in the development of many organizations who championed the rights of all people with disabilities: Central Audio Book Library, Inc., Manitoba League of the Physically Handicapped, Coalition of Provincial Organizations of the Handicapped, Disabled Peoples' International, and the Canadian Disability Rights Council.
He provided consultation to many other organizations including the Canadian Human Rights Commission, the Canadian Council on Welfare, the United Nations, the Government of Manitoba, the Government of Canada, and the Canadian Human Rights Museum. Recognition of his contributions culminated in being awarded an Honorary Doctorate of Law (LLD) from the University of Manitoba in 2009.
Jim was curious about everything! He got pleasure from teaching us about a variety of his interests and hobbies. His interests were eclectic... growing bonsais, gardening, birds, animals, plants, fish, cooking, music, the low German language, history, politics, and environmental sustainability... too many topics to list. He was an avid reader, a writer of beautiful poetry, a collector of art, books, musical instruments and cultural artifacts. He loved live theatre, and so enjoyed being a performer in Sick + Twisted Theatre group. He will be greatly missed by many at this year's Folk Festival; he attended faithfully and made many connections there. Jim was an eloquent speaker and conversationalist. With his charming personality and his twinkling blue eyes, he was very persuasive and inquisitive. His style was all his own, and he loved being a dapper dresser.
He knew so many people and was interested in everyone's lives. A walk with Jim in Wolseley always took longer than expected because of all the people who were drawn to him and long conversations would often ensue. Jim loved people, and people loved him back. He was charismatic, and wise beyond words. As one friend has commented "Whenever I met him I learnt something new."
Jim loved being a father! Amara was Jim's pride and joy.... as a little girl, Amara was always with him, often riding on the back of his chair, along with his parrot Sophie. What a loving relationship they had! Amara has been a steadfast, devoted daughter to Jim, and he loved her fiercely.
Thank you to all of Jim's past and current caregiver family for taking such good care of him. We would also like to thank the paramedics and medical staff at the St. Boniface Hospital for their care.
In lieu of flowers, a donation may be made to a charity of your choice. There will be a private interment, and a Celebration of Life will be announced by family at a later date.

"It's hard to lose your heroes"....
we have all lost one today.
Arrangements are provided by Morris Funeral Home.
As published in Winnipeg Free Press on Jul 09, 2022
Condolences & Memories
(18 entries)
Just thankful that I had the opportunity to meet such a unique person as Jim Derksen. I so respected his intelligence, insights, imagination and determination and amazed at his energy and ability to be positive regardless of the situation. And of course a great sense of humor to go along with all of this. Forever a Wolseley icon and champion of human rights. Cheers Jim for a life well lived! - Posted by: Mike Bell (friend and co-worker) on: Mar 06, 2023

Close friend in our 20's and fellow 'advocates' on many societal issues. Spent a lot of time in Jim's dorm room getting an education and then at various of his homes from the vast variety of interesting people to whom Jim's door was always open. Talking about everything from physics to metaphysics and philosophy, religion, politics and history, I got my real education from friends, associates and books we shared. Always available and a great listener and truly wise soul, he will be missed by so many, not just the hundreds at his memorial from all backgrounds social and political, but thousands, no millions whose life he quietly and anonymously affected for the better by changing societies views of disabilities virtually globally through his work. - Posted by: Samuel Koshy (Friend since 2o yrs age in College) on: Sep 14, 2022

What a pleasant, well respected, and caring person Jim always was. He made such an impact on our world with his advocacy about disability and accessibility issues. He had an amazing sense of humour and always made me smile but also made me think and rethink controversial issues. He never wavered from having thoughtful and interesting things to say and he will be forever remembered and missed. Happy travels, Jim. - Posted by: Judy Redmond (Friend) on: Jul 21, 2022

I met Jim when I worked at MLPD, and he was involved in many other groups and initiatives then (2011). He is a respected advocate for accessibility and human rights. He had such wisdom and compassion, always making time for others, working tirelessly for a strong, thriving and inclusive community. The last time we talked was a few weeks ago, still encouraging and supporting me. Praying for the LORD God to comfort you at this extremely difficult time. "The Lord is close to the brokenhearted and saves those who are crushed in spirit." (Psalm 34:18). Peace and strength to you. - Posted by: Deanna Ng (Fellow Advocate) on: Jul 15, 2022

Jim as a great influence on me from the time we met in elementary school. We used to get books from the U of Man extension library mailed out to us in Morris, and we would read them together. I remember he was also a science fiction aficionado. Thank you Jim for your many years of great work for all disabled people. I remember in U of Wpg he had a wheelchair on the ground level of the cafeteria and another one a half a floor up in Graham Hall. He had to haul himself up between the two levels by his one good leg and arm on the banister. I'm sure that and many other instances motivated him to be the tireless advocate for accessibility that he was. He overcame such difficulties with determination and energy that has benefitted thousands. Good bye Jim. We'll see you in a better life. - Posted by: Jim Vickers (school friend) on: Jul 12, 2022

I first met Jim in Morris in the 60's when he lived next door to my Grandmother. Then in the early 80's when I was driving cab Jim was often a fare of mine. Jump ahead to the late 90's we would always see each other at the Winnipeg Folk Festival, He enjoyed my didgeridoo performances and was one of my biggest fans as I was a fan of his as well. Such a caring and great person. Rest easy my friend. - Posted by: Gerry Gordon (friend) on: Jul 12, 2022

We are saddened by your brother's passing. Please accept our prayers for you and the family. - Posted by: Stan & Lorraine Plett (Friend) on: Jul 11, 2022

Jim Derksen and I met as roommates in Graham Hall residence at U of Winnipeg in 1968. We began a conversation and friendship which continued for these 54 years. I am saddened to hear of his passing, and I will miss him. In 1973 I returned from a long trip to Europe and Central Asia. I had a plane ticket from London, England to Winnipeg and a Winnipeg bus ticket which I used to get to Jim's place. I was so glad to see Jim answer the door, I had assumed he would still be there. We spent some days together, catching up and continuing our conversation before I headed North. Jim was always there, always himself, so much so, that I had no doubt he would be there for me that day nearly 50 years ago. We had a chat late last year, asked each other how old we were, and contemplated the mystery of aging for a bit. I am so sorry he is gone. Love to Amara and Tom and the family. - Posted by: James Moore (Lifelong friend) on: Jul 11, 2022

I am deeply saddened by the sudden loss of my dear friend Jim whom I have known for over forty years. Our time together began in the 1980s when our human rights advocacy for people with disabilities had become energized by the proclamation of the Charter of Rights and Freedoms. While our life's work took different paths, he remained one of my heroes. As part of my 2022 Master of Fine Arts program, I am writing a book about those early days in which I feature a little story about him. I recently tried to get in touch and was having little luck. Jim was a kind, funny and wise man who taught all of us so much about life. He once told me if he had a chance to live his life over, he would want it to be exactly as it was. - Posted by: Dulcie McCallum (Friend ) on: Jul 10, 2022

I was so sorry to hear of Jim's passing. - Posted by: Dawn Lynn Krastel Madill (School mate) on: Jul 09, 2022

Jim was a man with his own style. He was unique in style, charming in person, passionate on public policy, gracious with praise, a man of substance, a person of action and an individual with impact on all our lives. Jim helped lay the foundation for a more inclusive Manitoba. Jim was a trailblazer. His name is almost a byword for making life better for everyone. His focus was on disability, but his effect on public policy has been on everyone, regardless of ability. I met Jim soon after an accident that left me a quadriplegic. The various and many organizations Jim was involved in suddenly became part of my immediate life experience. The foundation that he laid through his own challenges and the negative stereotypes that he has helped change in our society have made it possible for more people to reach their full potential as human beings. The more people who reached their potential, the better society is for everyone. Life is strange, I found myself elected office in Ottawa. I was always able to rely on Jim on public policy suggestions, particularly for people with disabilities. Jim, the Canadian Centre for Disability Studies and many others fought to make VIARail passenger cars accessible. Jim and his team brought the issue to the Supreme Court of Canada who agreed that VIARail should be more accessible. Many years after this ruling, I found myself the Minister Responsible for VIARail and even during that time the rail cars still did not meet the standard set by the Supreme Court. Jim championed the companion caregiver seat for air travel in Canada. Thereby making it more affordable for individual who require caregivers to travel reducing the financial barrier for the individual with the disability and improving safety for everyone. The Registered Disability Savings Plan came into being, in part because of the "Jim's" (Jim Derksen and Jim Flaherty, the Federal Finance Minister at the time). I was there, I saw it happen. Jim was a thoughtful individual. We agreed a long time ago that we are on the different ends of the political spectrum, but regardless of where one is on the spectrum, the problems still exist. The question is how do best solve the problem. I finally remember many occasions going back and forth with Jim. Again, we both agreed that solutions don't lie solely on the left or right or center but that reasonable people can come to reasonable solutions given the facts and education on the variables. Jim was more interested in reality than appearance. It's not how someone dresses that matters, it's what lies in their soul which is of interest. Jim's passing will be difficult for all those who knew him to accept. His legacy will continue. Jim has done more than most to remove the ridiculous physical and psychological barriers in our society. Accessibility is more than ramps, it is an attitude. Jim is a "once-in-a-civilization" kind-of person, but his attitude to life is worth emulating. Condolences to his family. Thank you Jim for everything! Steven Fletcher - Posted by: Steven Fletcher (Friend) on: Jul 09, 2022

I came from the farm and had to stay at school for lunch. One day Jim said do you want to learn to play chess. I was glad he took an interest in me. I was very shy at the time. Jim was a very patient and good teacher. I have always remembered that. Thank you Jim, May you Rest In Peace ♥️ - Posted by: Loraine Krastel ( Stieben ) (High school friend in Morris ) on: Jul 09, 2022

Jim was a very nice person he was a caring kind man, I always would see hin out at events he was not a person who went with the flow which was neat may he rest in peace Sorry for your loss. - Posted by: Joyce Lancaster (friend) on: Jul 09, 2022

We are saddened that Jim passed away, he will always be remembered by our family. We saw him occasionally and had wonderful conversations about the years we grew up together as school pals and neighbours! We are so proud to say we knew him. Jim made the world a better place because he was born! Thanks Jim for all you did! May God comfort you all and know we care. Deepest sympathies. - Posted by: Carol & Ernie Buhr (Friend and school mate) on: Jul 09, 2022

We are saddened that Jim passed away, he will always be remembered by our family. We saw him occasionally and had wonderful conversations about the years we grew up together as school pals and neighbours! We are so proud to say we knew him. Jim made the world a better place because he was born! Thanks Jim for all you did! May God comfort you all and know we care. Deepest sympathies. - Posted by: Carol & Ernie Buhr (Friend and school mate) on: Jul 09, 2022

Jim has been a hero of mine for many years. As an activist, educator and advocate for human rights and social justice Jim inspired everyone. But he was also a friend and neighbour whom you could always count on for a cheerful word and a gentle smile when you met him on an outing in his wheelchair in the Wolseley neighbourhood he loved. The sad news of his passing brought immediate tears of loss but also gratitude as I recall his cheerful disposition in the face of mobility impediments that to him were merely stepping stones to greater service. May his path now be a stepping stone to the stars. - Posted by: Laura Steiman Shofley (Friend and admirer) on: Jul 09, 2022

I was fortunate to work for Jim in the late 80's. He was such a great boss, very kind, understanding & patient. It was a pleasure working for him. Over the years I would run into Jim and he always had a smile on his face. What a great guy he was! Rest in Peace Jim you will be missed by many. - Posted by: Cindy Schurhoff (Employee & Friend) on: Jul 09, 2022

I first met Jim back in the 70's and collaborated on many of his activities. He was a staunch advocate of the Aboriginal community and always was there to support our cause. He was truly a genuine, caring and active part of the community and everyone who met him was impressed by his humility and sense of humor. We shared many laughs and deep philosophic discussions he so enjoyed. I will miss him. Rest in peace my friend. - Posted by: George Munroe (Friend ) on: Jul 09, 2022
Email Alerts
Sign up for free email alerts of new obituaries for specific people, towns & more.
❮ Go Back to Listings