Search:

Winnipeg Free Press Passages
All Titles
Notices are posted by 10 am Monday through Saturday

❮ Go Back to Listings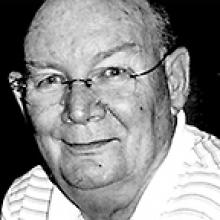 GERALD (JERRY) WILLIAM HILDEBRAND
Born: Nov 28, 1943
Date of Passing: Jul 11, 2022
Send Flowers to the Family
Offer Condolences or Memory
GERALD (JERRY) WILLIAM HILDEBRAND

It is with great sadness that we announce the passing of Gerald (Jerry) William Hildebrand on the afternoon of July 11, 2022. At 78 years old, Jerry fought a courageous six-month battle with cancer with family at his side.
He was predeceased by his parents, William (Bill) and Hilda Hildebrand; and his brother Ronald Hildebrand of British Columbia.
Jerry leaves behind his loving wife of 58 years, Mary; and three children, Kathy (Kevin, Nic, Carly, and Tom), Kris (Cori, Adam, Sara, Tyler, and Tristan) and Keli (Tim, Jenna and Kaylee). He also leaves behind his grandchildren and great-grandchildren. He has one surviving brother Doug (Maureen) Hildebrand.
Jerry was born in Regina, SK on November 28, 1943 and as a young child, he became interested in any and all sports. He had a passion baseball in particular in his youth which culminated to a pitching prospect for the Houston Astros. Jerry played several other sports like hockey and curling but focus turned to coaching basketball and playing golf in his adult life.
Jerry left Regina after high school to attend University of Manitoba where he met the love of his life, Mary in a class and the rest was history. They soon married in 1964 and welcomed their three children, Kathy, Kris and Keli, into their lives.
Jerry's true passions were teaching and coaching. He was a master teacher in math and enjoyed a 34-year career teaching and coaching in Fort Gary, now Pembina Trails School Division. Jerry felt it a privilege to be a part of the lives of young students trying to make a difference in any way he could. He had a truly positive influence with so many students and people throughout his life, spending many hours working evenings and weekends sharing himself in a gymnasium or tutoring anyone who asked.
Above all, family is what mattered most to him. Jerry was Mary's knight in shining armor whose love grew stronger each year throughout their marriage. He was a genuine hero/mentor to all of his kids and grandkids. Jerry's legacy is the next generation he leaves behind, his example and memory of an incredibly intelligent, humble, hardworking, patient man who demonstrated integrity in everything he did and gave so much of himself to us all.
Our thanks to all the staff at CancerCare, and in particular, the Palliative Care Program. They helped to support Dad's desire to remain at home for as long as possible as well as providing outstanding care and comfort in his last days in the hospital.
The family also thanks Dale and Heather Bradshaw for decades of friendship and sports comradery. You meant so much to Dad.
In lieu of flowers, please consider a donation to a charity of your choice in Dad's name.

THOMSON "IN THE PARK"
204-925-1120
Obituary may also be viewed and
condolences may be sent to
www.thomsoninthepark.com
As published in Winnipeg Free Press on Jul 23, 2022
Condolences & Memories
(27 entries)
To Mr. Hildebrand's family, I am so sorry for your loss. I just found out today about his passing. Mr. Hildebrand was my teacher at General Byng in Junior High. He was the first male teacher I ever had (a big deal in those days). Mr. H. was a wonderful person and teacher. He was tough, but fair. Even when someone did something wrong, they always got a second chance. Having read about Mr. H's baseball skills, a lot is explained. He got me on the cheek with a piece of chalk a few times, having thrown from the front of the class - I was facing sideways, talking to a classmate when I shouldn't have been! Great aim! More than 50 years later, I still remember some Latin conjugations - obviously well taught. I last saw Mr. Hildebrand at the Vincent Massey 50th Reunion. My friend Helen and I had a nice chat with him, and took a few photos. I will treasure all my memories of Mr. Hildebrand. - Posted by: Evelyn Nowoselski (nee Arnott) (Former Student) on: Oct 05, 2022

Always enjoyed coaching against Jerry, a class act who put the kids first. - Posted by: Scott Martin (Basketball community ) on: Aug 27, 2022

I taught with Gerry for 15 years at Vincent Massey Collegiate. Besides being a great Math teacher he was a great guy. I remember teaching last period in his room. We had switched a class because Gerry wanted to finish with a spare last period so he could get to the golf course quicker. I remember how he told me that when I came into the classroom the board would always be erased and he expected it to be erased when he came in the next morning. Gerry was very easy to work with. Gerry was probably the best liked teacher in the Math Department because he was always there for the students. He would often work with them outside of class time. Gerry recommended me for a position teaching Math Skills in the evenings at the University of Manitoba. He also recommended Ray as a car mechanic. Ray remains a good friend. I still feel that the Math Department at VMC was the best department in the school and Gerry certainly was a big part of making it so. - Posted by: Terry Imhoff (co-worker at Vincent Massey Collegiate) on: Aug 16, 2022

"Mr. Hildebrand" was my math teacher and basketball coach at Vincent Massey. I had many great teachers, but Mr. Hildebrand was a stand out. Mr. Hildebrand also coached my 2 older brothers and I aspired and looked forward to playing for his team. As a teacher he made difficult math fun - he required my class to sign up to take turns bringing cookies to class each week, that was great. As a coach Mr. Hildebrand supported me and gave me confidence. He scouted my games when I was in grade 9, and encouraged me through high school into things like provincial teams, and beyond high school. He was an example of someone who selflessly volunteered so many hours and demonstrated that he cared for others. (It's sad to see that less teachers today seem to have passion to volunteer extra hours into things like coaching as exceptional teachers like Mr. Hildebrand used to do.) As a basketball team, we were also required to assist at some school functions and Mr. Hildebrand would ensure the team was "dressed to the nines." As a final math consideration, I wonder if we tried to fathom how many students Mr. Hildebrand taught and coached over his career, and then estimated if even a small percent were impacted in their lives like he impacted mine, and how that shaped how we might have impacted someone else, and so on, what would be the total number of lives he might have positively influenced? Staggering. My sincere condolences to the family. - Posted by: Ron Janzen (student) on: Aug 11, 2022

When I was very young, we were given a dime to go the swimming pool at Massey and Mr Hildebrand was working at the pool. My dime dropped and fell done a crack near the wall. My brother went to tell him about it as I stood their crying. Mr. Hildebrand took us in to the pool area early and told us not to worry about my dime and to just sit quietly until the pool opened. Years later he was my teacher at Byng. I always remember him as the best teacher and a great person. - Posted by: Ronda Buckingham (Hamilton) (Former student) on: Aug 06, 2022

God speed Mr Hildebrand, you will be missed. Best teacher and mentor I ever had. He seemed to be everywhere in our school and community and helped in many ways when some of us unruly kids needed it and made a huge difference in many lives. Many years after junior high I bumped into him and thanked him for setting up our community club's "Generation Gap" Friday night dance parties. He laughed and said that he must of had rocks in his head when he did that. He went above and beyond to keep us school kids engaged and on a good track. Wonderful man. Thank you Mr Hildebrand. - Posted by: Wayne Gilraine (Student -juniour high) on: Jul 30, 2022

My condolences to Mary and the family. I remember many summers in Gimli with the family and Jerry's smile that lit up his face. My thoughts are with you as you work through this journey. - Posted by: Terri Wintonyk (Relative) on: Jul 29, 2022

One of the finest men, teacher and colleague while I was on staff at VMC. He was my "go to guy" when students were seeking mathematics teachers and often, despite having huge classes he would say "OK, send him/ her to me". He was always professional, patient and an excellent listener. And he was someone, when he spoke, I listened to. Whatever he took on (a math class) or as a coach he always gave his all. As a School Counsellor I was privy to concerns student's had and he was always supportive and understanding. A true professional. I was fortunate to meet his wife Mary and all their children. One terrific family. We will miss him. I will not forget what he brought to students as an educator, as a person and as a husband and father. - Posted by: Kirk Kuppers (Colleague) on: Jul 29, 2022

I am so sorry for your loss. He had a twinkle in his eyes and a smile on his face...and such a good heart....Thank you for everything. - Posted by: Dorothy Chapman (student) on: Jul 27, 2022

My sincere condolences to the entire family !!! I knew Mr.Hildebrand as a teacher at General Byng and Vincent Massey! Cruncher was the best !! I had him as a teacher and as a basketball coach !! He was an awesome coach and teacher ! I saw him as an adult when he walked in at my friends house . It was Dave Mcnabb's daughter Monica. Small world as I knew her dad Dave as well. He was a well respected person and one of my favourite teachers and when I started coaching I always remembered what he taught me . The world lost a good man. Rest In Peace !! - Posted by: Vern Hiebert (Student) on: Jul 27, 2022

Mrs. Hildebrand and Family, please accept my sincere condolences on the passing of Mr. Hildebrand. He will surely have a special spot in Heaven. Mr. Hildebrand was my teacher at General Byng - an excellent teacher but not just related to the curriculum. He listened to us and cared. When he saw some of us straying, he hauled us in for a meeting - never yelled - just very stern. He was instrumental in the development of the Generation Gap at the local community club where kids could congregate, listen to neighbourhood bands and dance. I babysat for his family and my daughter Kelly is named for his daughter. He really did save me. He has always been one of most influential people in my life and I will never forget him. Thank you Hildebrand family for sharing him. - Posted by: Lynn Gillson (Former Student and Babysitter) on: Jul 27, 2022

He will be remembered as the best Phys Ed teacher General Byng ever had! Cruncher will be missed by many! Stayed in Fort Garry and saw him at Boston Pizza not long ago after not seeing him for many years. He knew me by name! Amazing man! Rest In Peace! - Posted by: Vic Hiebert (Student) on: Jul 27, 2022

My condolences to the Hildebrand family for their loss. I admired Mr Hildebrand's ability to inspire me (and many others) to do more and work harder, especially at Latin. I doubt there are many Latin teachers out there any more. He made it interesting. He was also very caring and genuinely interested in his students lives. I saw it time and again, how he would check in with kids, including me, after a weekend or a particular event to make sure we were ok. I'd forgotten about the Gap but recall now that he was a huge part of that too. I've run into him many times since finishing school and always enjoyed catching up with him. Such a lovely man. He really had a big impact on my life and he won't be forgotten. - Posted by: Marcia Bryson (Former student, grades 6 thru 9) on: Jul 25, 2022

What a great man Mr. Hildebrand was my math teacher. I admittedly was a horrible math student, terrible math anxiety and although he initially scared the bejezuz out of me, he nurtured me along. He never gave up, he guided me, poked me, prodded me and taught me. He was tough but fair I reconnected with him in the past few years on Facebook...so great! The world has lost an excellent man...may his memory be a blessing! - Posted by: nanci reid( formerly kitchen) (former student) on: Jul 25, 2022

I was privileged to have had Jerry Hildebrand as my teacher advisor at General Bing School in my final years of Education. How truly blessed was I to have been mentored by such a caring and inspiring man. i went on to teach alongside him at General Byng and later at Vincent Massey Collegiate. We worked together as volunteers creating the " Generation Gap " a drop in centre for our students on Friday nights at the Victoria Community Centre. Like so many teachers, he gave up years of weekends supporting generations of youth find safe havens in school sports. To Mary and his incredible family, thank you for sharing " Mr. Hildebrand" with us! He will never be forgotten! XO Joanne Parker Gibson - Posted by: Joanne Parker Gibson (Colleague, Mentor and Friend) on: Jul 24, 2022

Mr. Hildebrand was my 10th grade math teacher. It was the only time I ever understood math. He gave up countless lunch hours to host struggling students. If you were under a certain mark, they were mandatory. I'm a teacher now myself, and I look back at that attention and sacrifice with great respect. My condolences to his many friends and family. - Posted by: Pam Mason (Student ) on: Jul 24, 2022

My deepest sympathy to the family of Mr. Hildebrand's. Like many students, I was very fortunate to have Mr. Hildebrand as a teacher at both General Byng and at Vincent Massey. Of all the teachers I ever had, Jerry was the best. He was a very caring man that was always there to help and find a way to teach. As I became an adult our paths have crossed numerous times over the years and we would talk about all kinds of things. It often made my day when he would come and see me at my business. He was always interested in how you were doing and as we chatted he would always tell me about one of his family members and how proud he was of them. I will always remember the wisdom that he shared. - Posted by: Don Mclean (Former Student ) on: Jul 24, 2022

He was a great teacher and even after graduating he always kept in touch through Facebook . To Chris, who I was in the same grade, my deepest condolences to u and your whole family. I remember bumping into him one day a few years ago and he spoke of how proud he was of you. He talked of all his children and he glowed . I am so sorry for your loss - Posted by: Dru MCCORMICK (Math Teacher ) on: Jul 23, 2022

Sincere condolences to Mary and family. Even though we've lost touch over the years, I'm remembering our good times together while living on Beaumont Bay. The good chats over coffee, neighbourhood parties and supporting one another. My thoughts and prayers are with you at this difficult time. Linda Malcomson (Gerbrandt) - Posted by: Linda Malcomson (Former neighbour) on: Jul 23, 2022

My Hildebrand was my home room teach for Grade 7 at General Byng.. he gave his time away from his family on Friday night at Victoria Community Club " The Gap " I thought of him often through all the years.He was a special man for so many.. He also taught my daughter math at Vincent Massey. - Posted by: Norma Wiebe Kostrowski (Student ) on: Jul 23, 2022

My condolences to the family. I had Mr. Hildebrand as my teacher at General Byng School. I think we may have been his first class. He was a wonderful teacher. I enjoyed running into him at Safeway even after 43 years of having him as a teacher. - Posted by: Pam Deverdenne (Bihayko) (Former stuo) on: Jul 23, 2022

Jerry was winding down his career at Vincent Massey as I was beginning mine. We both taught math, both coached basketball and our classrooms were across the hall from each other. So we had lots conversations. I always appreciated his wisdom, experience and support as I began my teaching career. After retiring, Jerry would drop by Massey at the start of March Madness each year and we'd catch up. Jerry was an outstanding teacher and passionate about education. My deepest sympathy to his family and friends. Rest In Peace Jerry. - Posted by: Bill Stevenson (Colleague ) on: Jul 23, 2022

Coach Hildebrand was my volleyball coach at Vincent Massey Collegiate 1974-75. He was a great coach always giving of his time and experience. After I graduated I ran into Coach Hildebrand on a number of occasions. He always asked how I was doing and what was happening in my life. He will be missed by many graduated of Vincent Massey. Rodger Timlick - Posted by: Rodger Timlick (Student) on: Jul 23, 2022

My condolences to the Hildebrand family on the passing of your husband, father, grandfather, great grandfather. Mr. Hildebrand was my math teacher in 1976, he difinately was a "master teacher". His passion for teaching and influencing the students around him was so evident. The lunch time and after school hours he spent making himself available to those who needed help was appreciated by many students (and parents!). He has always been my favorite teacher. These last number of years I often ran into Mr. Hildebrand at Superstore and enjoyed chatting with him. What a legacy he has left behind of being a hard working, compansionate, humble, patient, caring man. He will truly be missed. - Posted by: Shannon Warren (Pooles) (Former student) on: Jul 23, 2022

Jerry was my basketball coach in 1987/88 at Vincent Massey. He was a tough coach but taught us all a lot about life, which ultimately is what sports is all about-learning to be a team player and a good human being. I coached a lot of sports later in life and continue to play basketball to this day because of people like Mr. Hildebrand. Rest easy Jerry and thank you. - Posted by: Kevin Smith (Student/basketball player) on: Jul 23, 2022

I was saddened to hear of the passing of your dear husband , father and grandfather. May it be of some comfort to know that Mr. Hildebrand was instrumental in shaping the lives of countless students… myself included, that attended General Byng and Vincent Massey. His dedication to educating the whole student….. caring that we learned the curriculum but also caring that we grew up to be responsible and engaged human beings was always his priority. Mr. Hildebrand has left his mark on hundreds if not thousands of students he taught or coached over the years….. I am grateful for the impact he had on me. His real legacy is what he gave to his family…. May that influence flourish in all of you. My sympathy, condolences to the family! Thank you Mr. Hildebrand for the time you spent being such a wonderful educator! - Posted by: Deb May (Dudar) (Former student) on: Jul 23, 2022

Mr Hildebrand was my grade seven teacher at General Byng in 1968. He was the best!! One of those kind of teachers that cared. He knew I was moving after grade seven and managed to reassure me that it would be fine. My condolences to his family. - Posted by: Jocelyn Greenwood (Student ) on: Jul 23, 2022
Email Alerts
Sign up for free email alerts of new obituaries for specific people, towns & more.

Thomson In the Park Funeral Home and Cemetery
1291 McGillivary Blvd. (Map)
Ph: 2049251120 | Visit Website
❮ Go Back to Listings